The road to an Hermès Birkin is a long and winding one- but we have just the thing that might get you there in Swift (no pun intended) style. Take a look at the Odyssée Terre, compact carrier bike. Cycling has never looked so chic. Currently available on the Hermès website, the two-wheel wonder is fashioned with ash, aluminum and Spad leather in the color Capucine.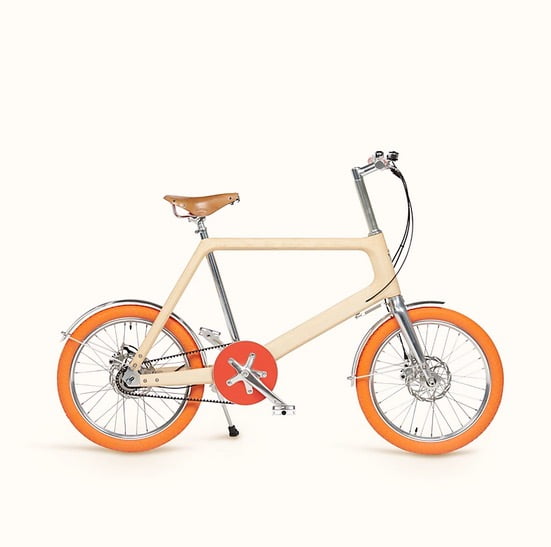 Measuring approximately 40" by 23", the OT is pleasantly lightweight at roughly 24 lbs. It is "inspired by the Japanese compact bicycle, urban and lightweight, with clean lines." Made in France, the bicycle costs a cool $23,600 and features the "Hermès Paris' hot-stamp on the saddle-like seat, as well as an enamel medallion on front.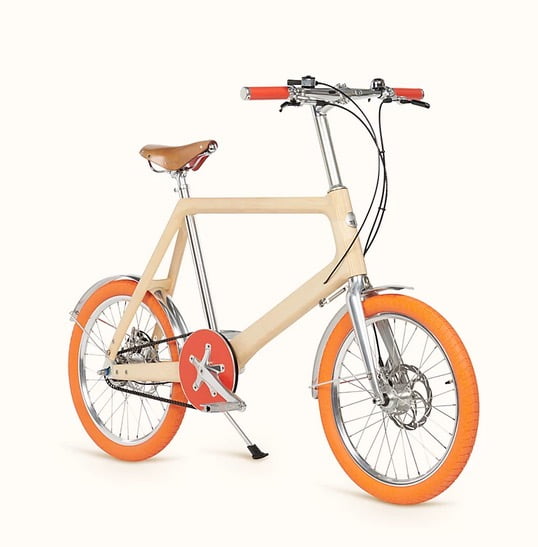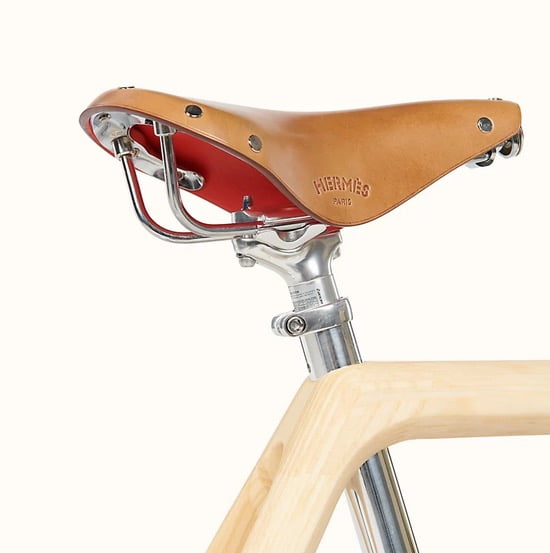 Cute, fun and a neat way to incorporate a little bit of H luxury into your everyday. Of course- safety comes first. And if you're wondering if there's an Hermès helmet to sport while riding you new Hermès bicycle, the answer is, well, yes and no. Though no bike-specific helmet is available for purchase, you very well may don a classic riding helmet atop your Capucine companion.
The Éole riding helmet is designed in equestrian fashion in polycarbonate and Zermatt calfskin. Available on the H website for around $900, the Italian made helmet comes in a color combo of Hermès Noir and Rouge H.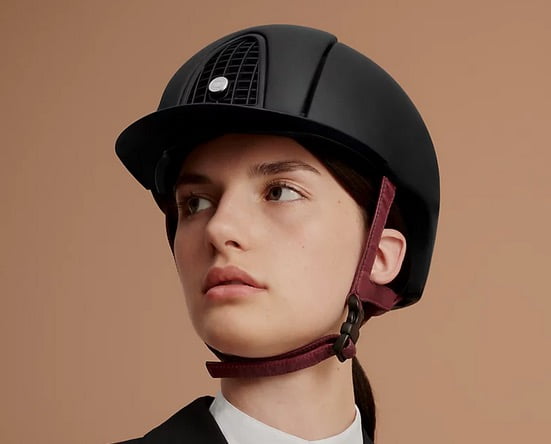 What do you think about this Hermès bicycle? Have you ever thought about purchasing such a sporting good from H before? Might you add this to your wishlist alongside dream bags and accessories? Let us know your thoughts.
All Images Courtesy of Hermès
Read Related Articles: