"Charge the most a customer is willing to pay for your item… make the customer feel like the most important person in the world… position your brand like it's the 'be all and end all…"
These concepts are the bread and butter of luxury brands. Differentiation is imperative. After all, if your product can be compared to any other brand's, what is the justification behind stating that yours is better than the rest?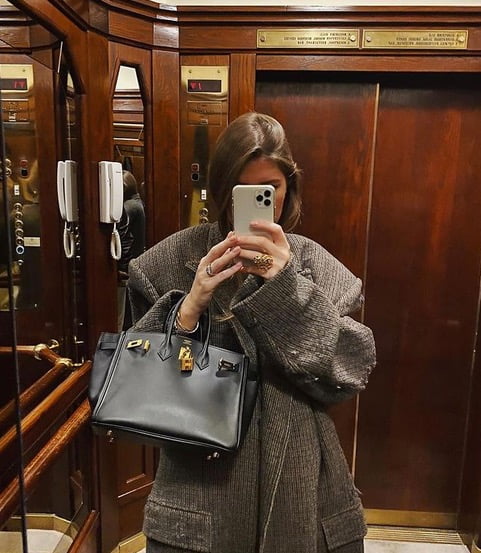 Image Credit: @leinlena
What sets brands like Hermès and Chanel apart goes beyond the physical, tangible product. Quality aside (though that in of itself has become a controversial issue), the way in which boutiques treat clients is an all-out slam dunk compared to your average store.
What, then, sets luxury products apart from those that are arguably of equal quality? Often, these items are from lesser known, or even no name, brands. Think of it this way- take, for example, that leather LV bag you bought for quite a hefty sum. Beautiful in its own right, and pristine in terms of quality, you look to a similar leather bag bought from an artisanal craftsman. It's lasted you years, and still looks exactly as it did the day you bought it. Both bags are very well made, but one cost you an arm and a leg while the other did not. Both were made with top of the line leather; both have stitching without a thread out of line…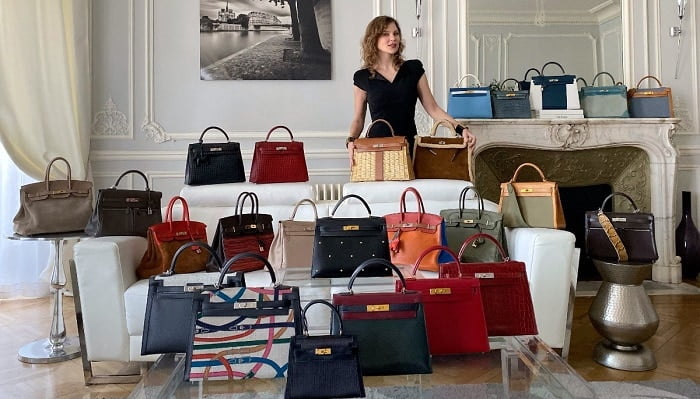 Image Credit: @Global Brands Magazine
So, if quality is not the sole factor as to why luxury brands charge what they charge, does it really all come down to the mind game? Is it more mental than we'd like to admit? Is the concept of luxury more to appease our internal psyche and stroke our ego than it is purchasing a product of superior workmanship?
Take a brand like Hermès. The house has made it into a literal art form playing on the brains of luxury shoppers. In juxtapositioning something as seemingly simple as buying a purse against the normal process of, well, buying a purse, Hermès has all of a sudden taken product differentiation to a whole other (or other worldly) level. A bag is no longer a bag, but rather the "be-all-end-all" of all things ever- period! A bag is not bought, it's "offered," a transaction is not processed, but a relationship is cultivated.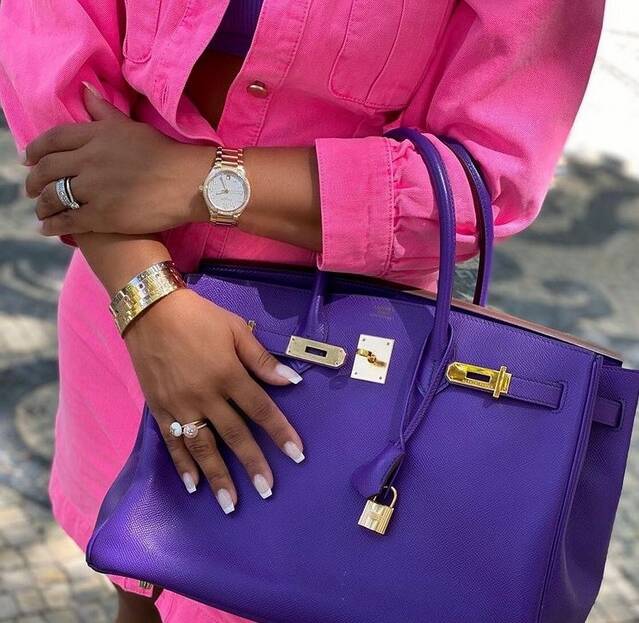 Image Credit: @iamrenatabarros
A quick peruse of the internet will result in more than a few dozen stories of style minded individuals who, adoring of the style of a Birkin bag, have opted to place a special order of a bag made in the B's liking from their trusted leather artisan. Identical? Quite so. Equivalent quality? The answer could go either way depending on the degree of intensity to which you assess the same. The few things missing? An Hermès stamp on the bag, some engraving here or there, a big orange box and the opportunity to joyfully boast that you "made it" through the "game."
So, again, the question is this- is the psychology of luxury what drives the industry more than anything else? Has a price tag been put on a good feeling and is that feeling being commercialized? In being made to feel like the most important person in the world, or someone who owns something only a select few are in possession of, is ego the name of the game when it comes to the world of luxury?
What do you think? Don't forget to share your thoughts…
Read Also:
Birkin Bait: Is it Loyalty to the Brand or 'A Means to an End'?

https://www.pursebop.com/boptalk/topic/thoughts-on-fashion-waste-the-state-of-luxury-goods-today-and-on-price-hikes
https://www.pursebop.com/boptalk/topic/is-the-birkin-basic