There's something about vanity cases….designed originally to hold cosmetics when travelling, this piece of luggage…(yes luggage!) has evolved into popular handbag models at both the houses of Dior and Chanel! Usually with long chain straps, these bags can be slung effortlessly over the shoulder or cross body to hold essentials or more (depending on the size).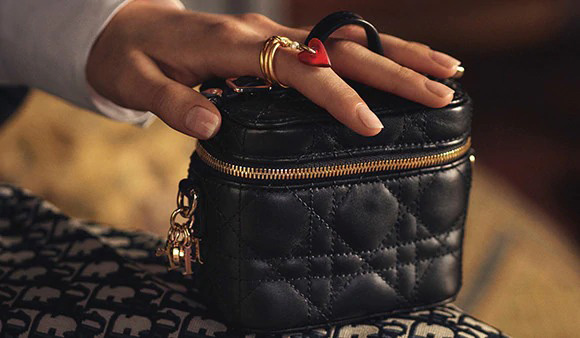 Available season after season in a variety of hues, fabrics and sizes there is one that has recently caught our attention! You guessed it…its very small!
Dior has recently launched an itsy bitsy micro sized variant of their popular vanity case handbag. Made with black lambskin leather and cannage top stitching, the bag is replete with a top handle, detachable strap and D.I.O.R charms – staples from the house of Dior.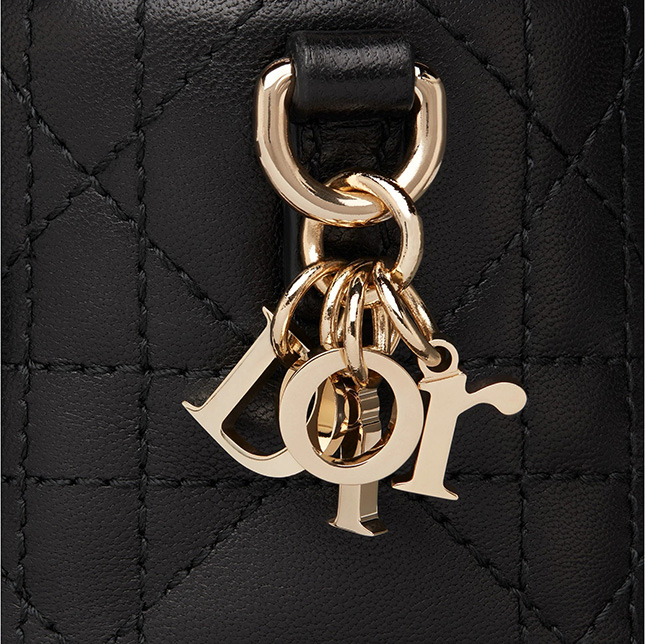 The size seems perfect to hold that mask, keys, lipstick, sanitizer and a couple of credit cards. Is there much else one needs nowadays for a quick evening out?
Priced at $2500 it's probably a tad steep but likely justified by the popularity and trend of micro sizes.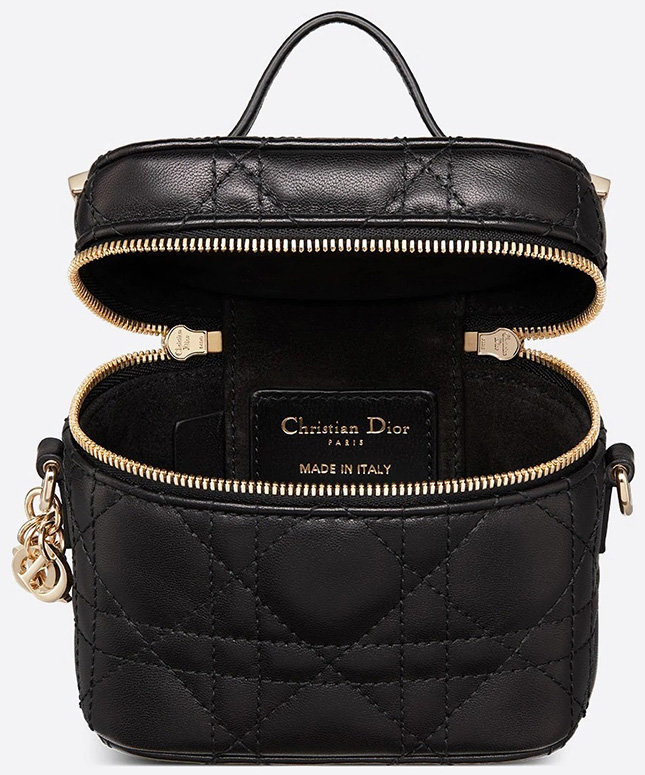 Dior seems to be covering ground with respect to sizes. Their big release of 2020 was the practical and mid-sized Bobby Bag. The beginning of 2021 saw the release of the exquisitely crafted but rather large book tote and now this micro mini vanity case leads us to believe that the brand is not placing their bets in any one particular direction. There is literally something new for everybody!
Which of these different bag styles is more up your alley?
Read related articles below:
The Making of Dior's New SCULPTED Leather Book Tote
Say Hello to 'Bobby' – Dior's Latest Handbag Release'
Four Mini Chanels That Are Here to Stay
Photo Credit: Dior.com