Purse peace. That feeling of knowing you're good, you're fine- that everything in your collection is simply divine. It's the sense of knowing that not only do you adore every one of your handbags, but have no desire of purchasing any more- because every color, style, leather and function that has ever tickled your fancy, you already have. Your collection is complete.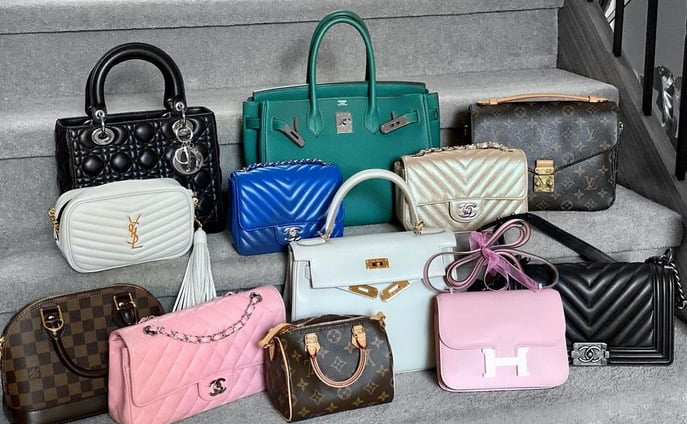 Image Credit: @melinmelbourne
Before we jump any further, what might a complete collection look like? One that would allow a luxury handbag lover to transcend into the blissfulness of purse peace. The answer is not necessarily a simple one. For some, a "complete collection" might include an everyday bag, a work bag, an evening bag and that one splurge piece that makes your heart sing. For others, a "complete collection" can be something totally different. It could mean having a bag from each of your favorite designers or having different styles from that one luxury brand you can't get enough of.
Read: https://www.pursebop.com/where-are-you-in-the-evolution-of-a-handbag-collector/
Whatever your definition of a complete collection, is it ever truly possible to be happy with what you have? Or, with all the new colors and designs being shown, are we always left wanting "just one more"?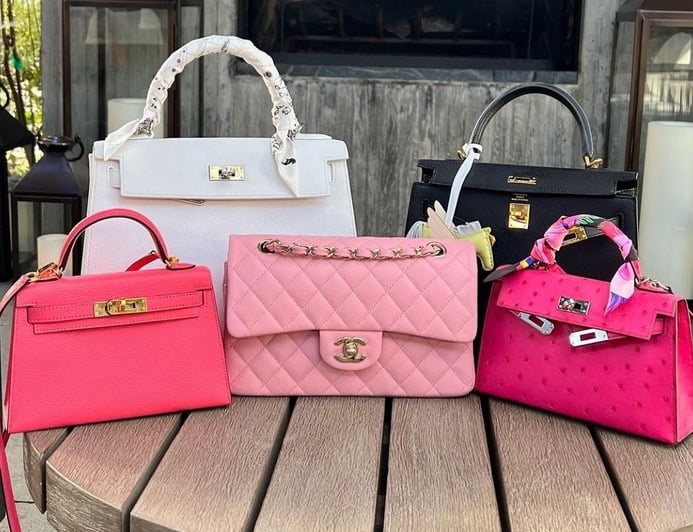 Image Credit: @212fairy
And so the question is this Boptalkers- is purse peace possible? Is it reasonable to say you have everything you want… without really knowing everything you could ever want? For example, today you may say you have a complete collection of all your favorite colors- but what if next season, or even two, or three down the road, a brand like Hermès or Chanel (who both come up with dazzling colors time and time again) releases a shade unlike anything you've ever seen! Something that you can't stop dreaming about…
This is a situation that many luxury lovers can attest to experiencing first hand, and there's no guarantee it'll be limited to just that one time. Who knows- Louis Vuitton may come up with an amazing bag this season, but an even better one next season and an even better one after that. If at every turn, your favorite brands leave you wanting more, will you ever stop wanting more?

Image Credit: @agnesblv
What about the allure of ultra rare or limited edition pieces? Knowing that you're one of a handful of lucky people to possess such a style makes the thrill of the hunt that much more exhilarating. Take a brand like Hermès for example, whose holy grail bags, the Birkin and Kelly, are not found dime a dozen. Scoring one is like winning the lottery. And yet- if you're fortunate enough to be offered one, you can't help but think about getting Just. One. More. If you're one of those shoppers who views luxury handbag shopping as an Olympic Sport, someone who thrives off the adrenaline of securing the rarest of gems, is purse peace possible for you?
Read: https://www.pursebop.com/one-is-never-enough-when-it-comes-to-hermes/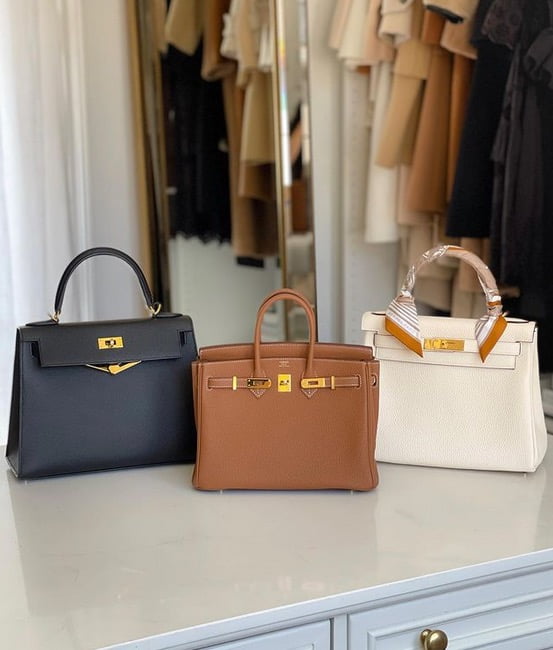 Image Credit: @lovemywhitetop
Perhaps another concept to think about when discussing purse peace is restraint- wanting more, but knowing better. Yes, that mini black classic flap with gold hardware is the cutest little thing… but you already have several black bags with gold hardware, do you really need another? Maybe purse peace is a goal one must actively work towards, reminding yourself that your needs are met and your wants are fulfilled, with NO room for repeats. But between brightly lit boutique displays and perfectly captured Instagram pictures constantly in our faces, it's a challenge not to lose focus- there's just so much out there to catch our attention!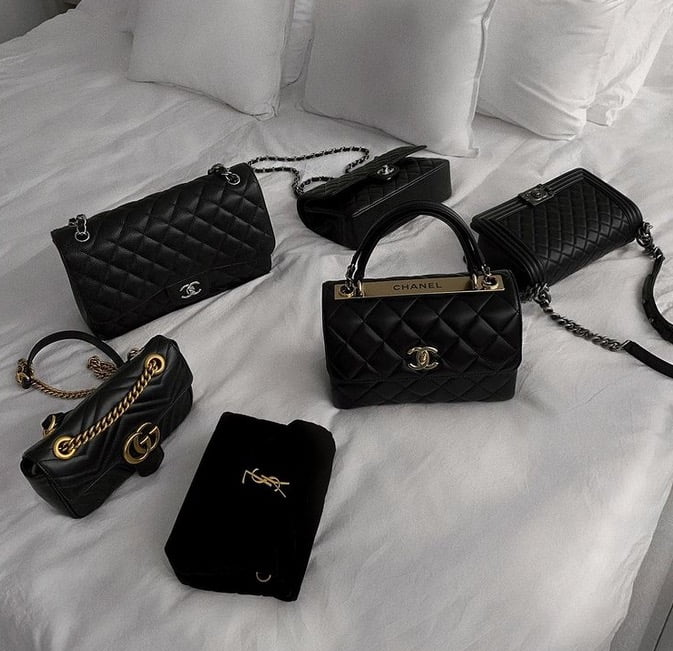 Image Credit: @jesuislou
We've been asking you a ton of questions, and promise we have just one more. Whether purse peace exists or not… does it really even matter? Is it a phenomenon that should be embraced by all, or only if it's something that appeals to you? Simply put, if you have a curated collection of a select few handbags, good for you! If you have a closet adorned with eye candy envied by fashionistas the world over… good for you TOO! After all, the beauty of fashion, and what makes it so special, is the concept of uniqueness- to take what you love and make it yours.
Read: https://www.pursebop.com/curating-your-collection-part-i-to-let-go-or-not-to-let-go/
Purse peace may be a concept loved by some, but irrelevant to others. Driven by a number of different factors specific to each person, maybe purse peace is what you make of it- yours to choose and yours to decide.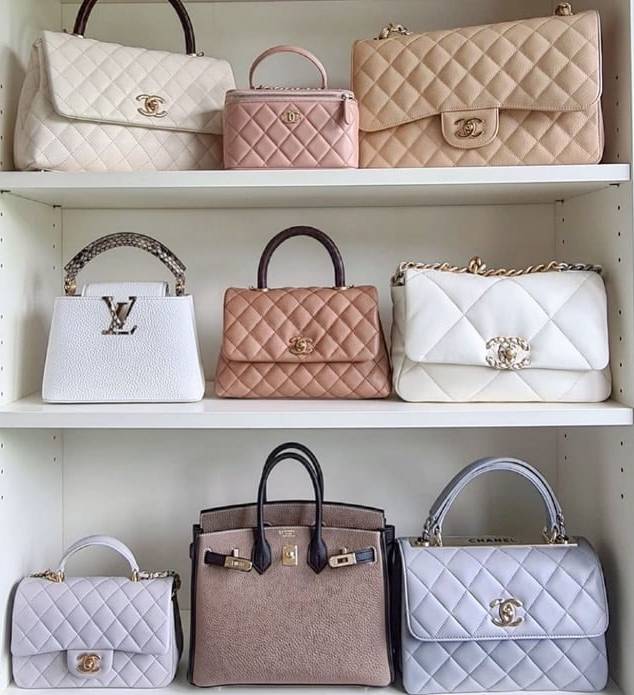 Image Credit: @ratijujub
So tell us Boptalkers, is purse peace possible? Is it something you strive for? Are you keeping your collection small or are you living your best life, snatching up whatever captures your heart? Do you think purse peace is important? If so, what does it mean to you? Sound off and share your thoughts with us, we'd love to hear from you on this one.
Read Related Articles:
The Louis Vuitton Bag You Should Be Talking About: The LV3 Pouch