As the supernova of talent and style, Jennifer Lopez creating headlines isn't unusual… but this time the buzz isn't for her performance or dating life, but for her handbag!
The actor-singer and soon to be, 'business mogul' recently created an uproar when she was spotted carrying her Hermès Himalayan Birkin Bag to the gym! As you know, a Himalayan Birkin Bag is considered to be The Holy Grail of Bags. Read: The Hermès Himalayan: All Your Questions Answered . Himlayan Birkins usually retail at auctions at prices ranging between $100,000 and $400,000 – A Diamond Himalayan Birkin 30 fetched $383,000 at an auction in 2017. If it were us, we'd give the bag its own security detail, but for JLo it was just another accessory to her effervescent sense of style.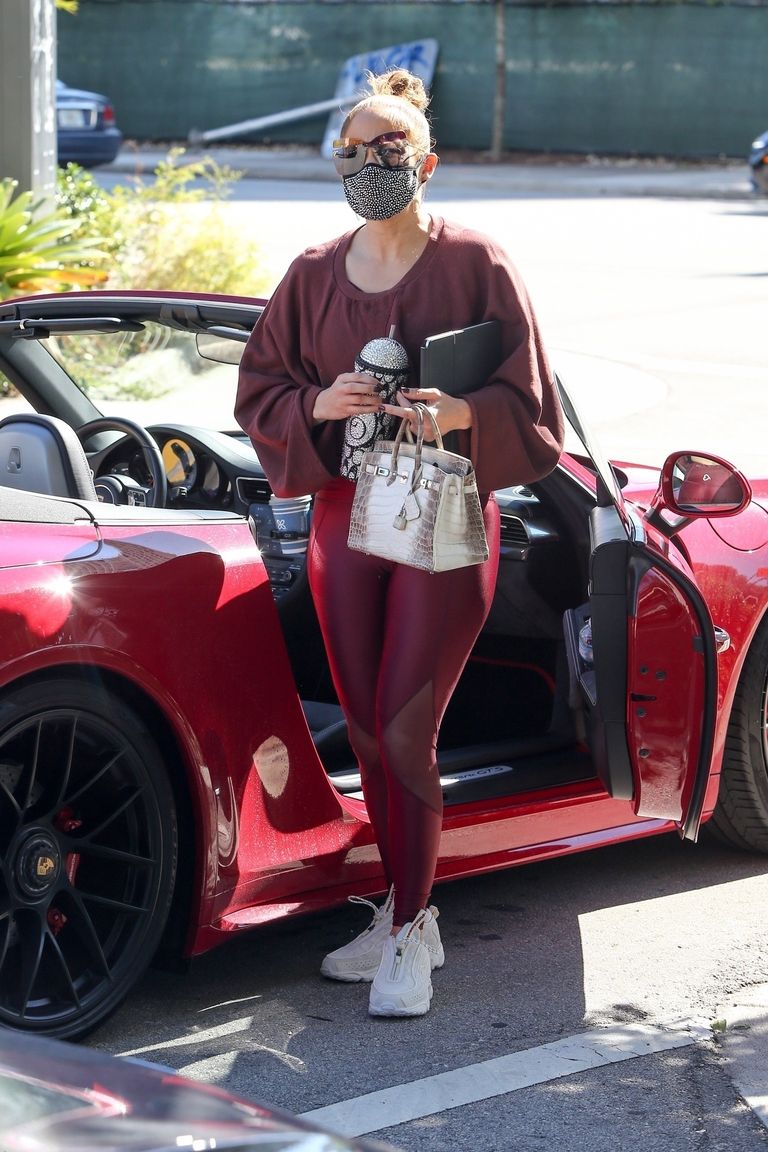 With it, the always-in-vogue JLo donned a maroon/wine colored gym ensemble and paired it with a crystal encrusted face mask by Masqd and a blingy Coach sipper – creating a style statement, that has us gawking in awe.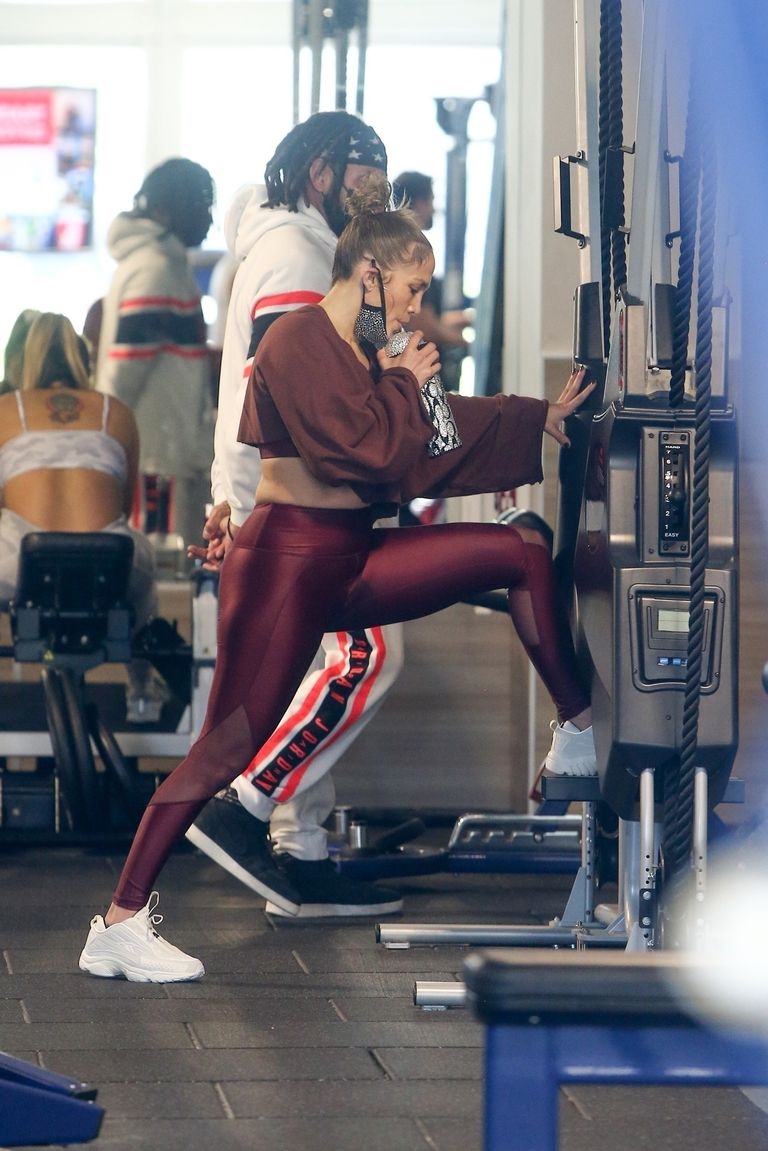 In case you are craving one for yourself, there is a Hermès Himalayan Bag up for sale at the ongoing Greenwich Luxury Auction. The bag is a Himalayan Kelly in a Size 32 (without diamonds (more appropriate for the gym, LOL). The auction is on through December 17th. For details visit The Greenwich Luxury Auction page .
Jennifer Lopez has reportedly been spotted with designer handbags at the gym in the past too! Rewind to 2018 when she was spotted carrying a customized Candystud Quilted Red Valentino bag worth about $2,875 to the gym. That now pales in comparison to her recent gym bag of choice! But then again, what else can one expect from one of the biggest style icons of our lifetime.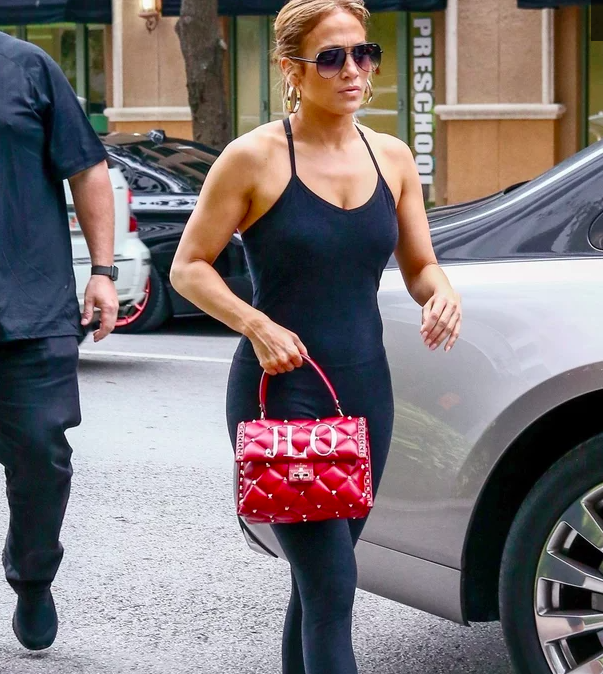 According to reports Jennifer is all set to launch her line of skin care products, under the name – JLo Beauty, which is available for preorder before its launch on 1st January 2021.
Here's wishing the superstar tons of luck for her new venture. (As if she really needs it….we see you searching JLo beauty, already!)
Read related articles below:
5 Influential Women Who Carry a Himalayan Birkin
Her Highness: the Hermes Himalayan Birkin
Kylie Jenner Gifts Kris Jenner a Diamond Birkin for Her 64th Birthday
Photo Credit: MIAMIPIXX/VAEM / BACKGRID Via Harpers Bazaar; VAEM / BACKGRID via Instyle