A Miami socialite faces sentencing after pleading guilty on Friday to federal fraud charges for swindling a major retailer out of over $100,000 worth of designer handbags.
Meghana Rajadhyaksha, 39, has been running a high-fashion retail scam through the internet and mail, according to a federal criminal complaint charging the Coral Gables resident with fraud.
According to The Miami Herald, Rajadhyaksha's methods involved purchasing designer purses by the likes of Fendi and Gucci only to later exchange the items for knock-offs and obtain full refunds from e-commerce retailer T.J. Maxx. The 39 year old would then sell the genuine bags through luxury consignment outlet The RealReal, making herself thousands of dollars.
Rajadhyaksha's defense attorney, Christopher Lyons, says that she must reimburse T.J. Maxx for its losses as part of her punishment. Rajadhyaksha is currently awaiting sentencing and could face possible prison time.
Read – Miami Herald for full story. 
Photo courtesy: Diane Bondareff AP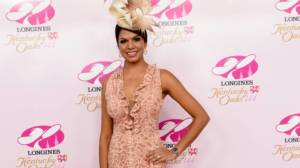 Please login first to submit.
Holy moley! Did TRR have any idea?
You must login to post comments