Spring has sprung! And with that- new additions to the Hermès website's bag section. As you know, classic quota bags- the Birkin, Kelly and Constance, are not displayed on the house's website, and yes- these typically can be considered the priciest of H bags. However, if you're in the mood for something different, take a look at some of the other offerings the luxury brand has available- with an equally steep price tag. Curious to know what the most expensive bags on the Hermès website are right now? Read on to find out…
In the women's section, both coming in at $10,300 USD, are the Double Sens Strap Maxi Bag and the Multiplis Hermès Document Holder. The bag is a reversible tote that can be folded in half and cinched in at the sides. It comes with an adjustable shoulder strap and is available in palladium hardware. It measures approximately 20 inches in length, 19" in height and 5" in depth. The current color available on the website is a deep blue.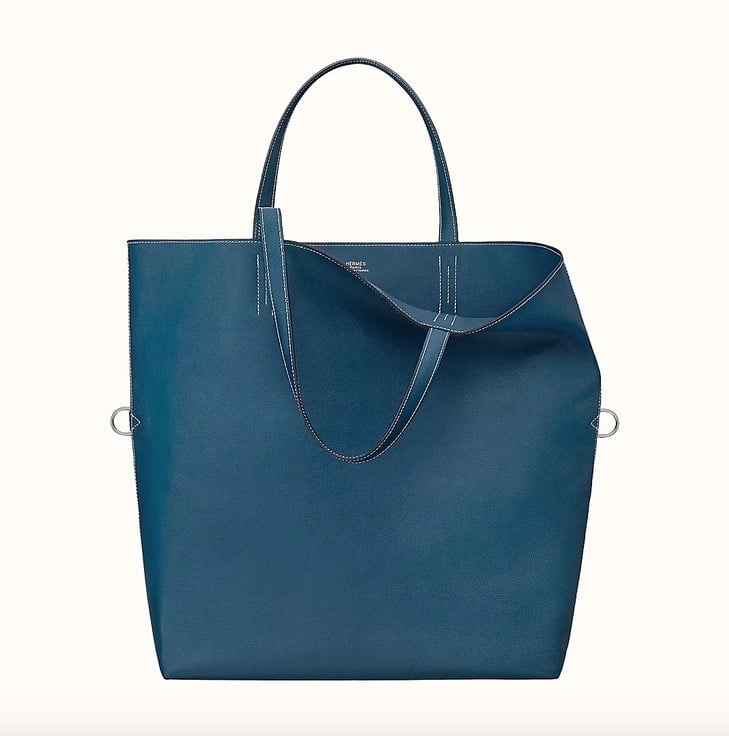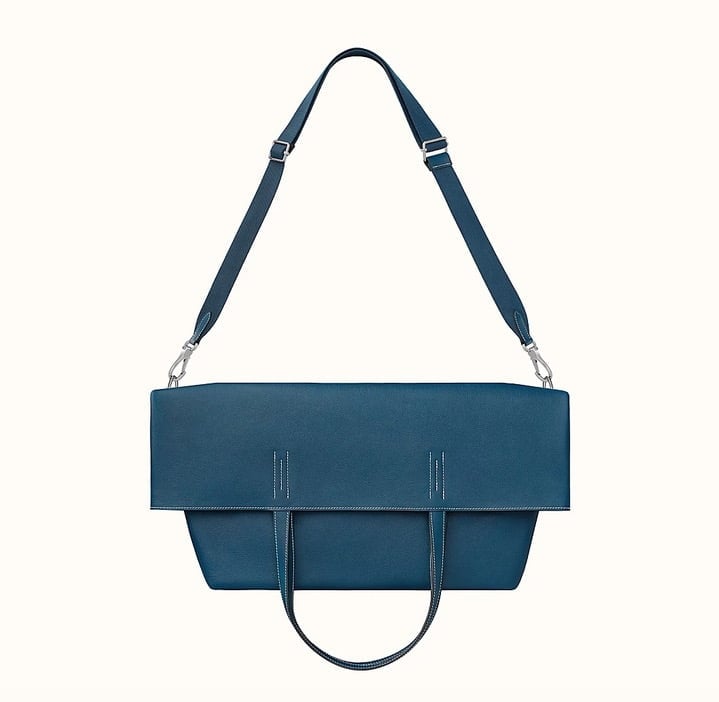 Contrary to the relaxed, laid bag Double Sens Strap Bag, the Multiplis Document Holder means business. It is a structured clutch/cardholder made from a combination of calfskin and matte Mississippiensis alligator skin. The current color combination available online is Bleu Brighton/Bleu Marine and it is approximately 10" x 7" x 2". On the inside is a large pocket with three additional card slots.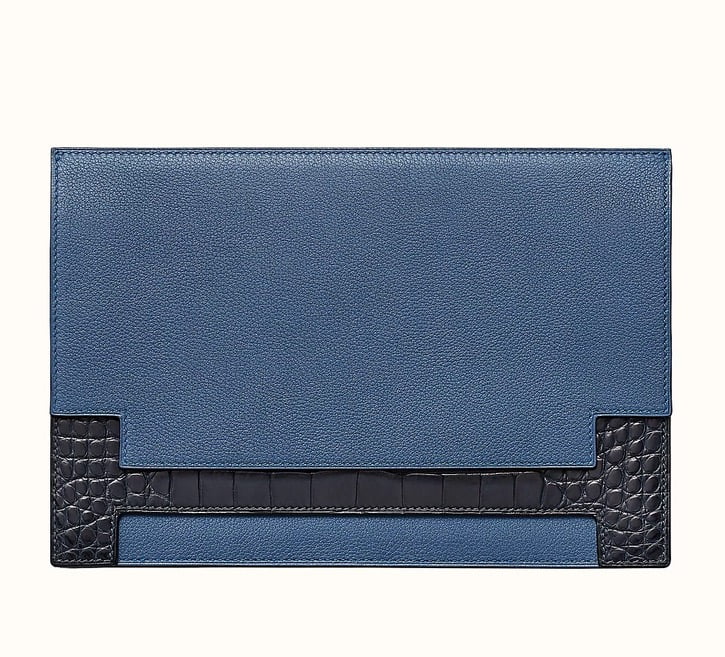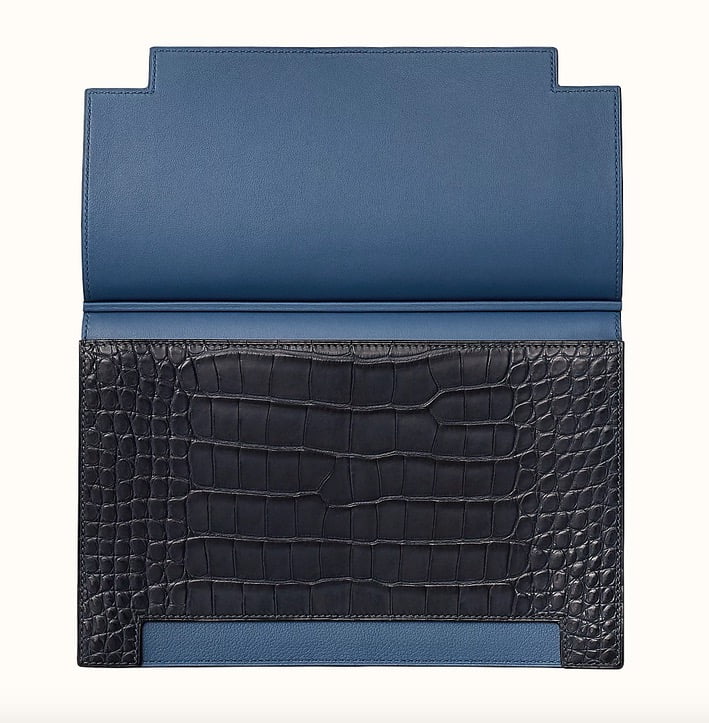 While so many of us pine for a Hermes Birkin or Kelly and whine over the lack of stock in boutiques (and on line), there are some high-priced items available on the website. Sure, you're not going to find a Himalaya B with diamonds on the e-tail site (or, frankly, in the store). And few items rival that bag in price exclusivity. But, there are some expensive bags on the website, and some we've never seen.
So today, we took a look at the top cost bags on the Hermès U.S. website for both women and men.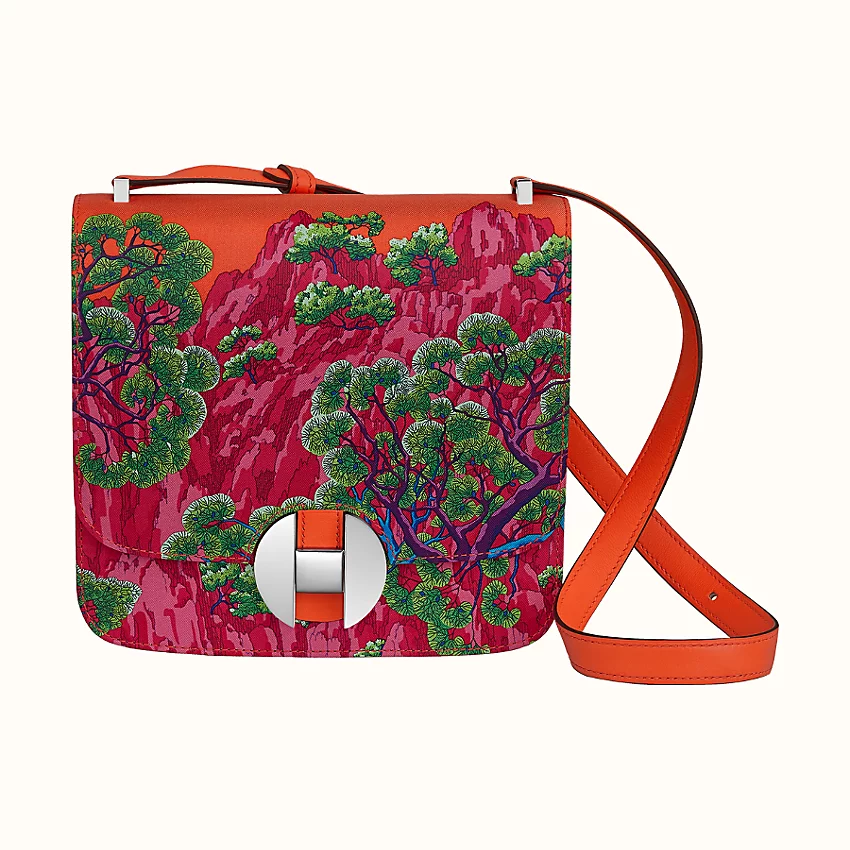 On the feminine side is a version of the Hermes 2002 – 20 'Sieste Au Paradis Bag'. Fabricated in printed silk and Swift calfskin, it commands $14,000. And, guess what? You can buy with Apple Pay.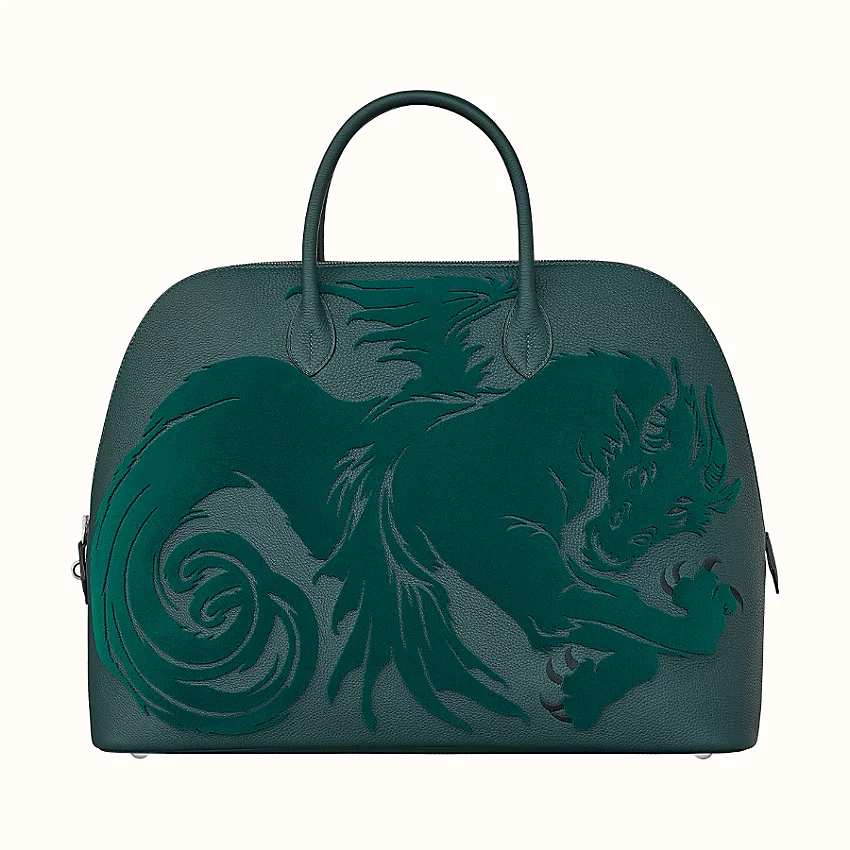 For the guys (or anyone wanting the bag), the highest priced item is even more costly at $16,500. What could that be? A Bolide 1923 45 Chimeres Dragon Bag.  In double shaded green Togo Leather with tufting (read about tufting at Hermès), it's a monster (pun intended).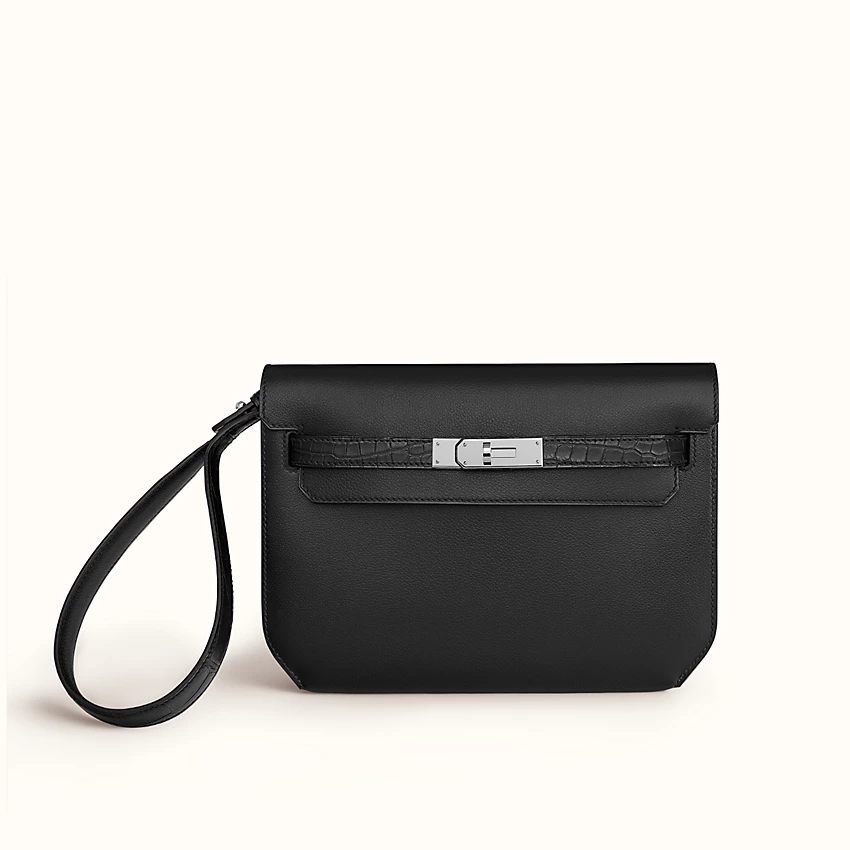 We can't neglect the second most expensive bag on the men's side, however. At $14,300 it too will set you back more than the women's bag. And it's a Kelly . . . Depeche's 25 Touch Pouch.  Kelly styling with a bit of alligator justifies (to Hermès) the price tag.
Are you surprised to find such expensive models on line?