If you're looking to Hermès for Spring/Summer, color pops, you'll be disappointed. The 2022 seasonal show was quite muted… literally. Although it included some stunning white and gold numbers, the rest hued brown – light and dark. As for handbags, none of our favorite Birkins and Kellys. Nor any other traditional styles like Constance, Bolide, Evelyne, Halzan, and so on. But perhaps that's because many of the ensembles included giant pockets.
There was one new bag style – a horizontal cylindrical flap bag with a handle. Called the Sac Maximors, it was shown in Veau Voloptu. In addition to the prominent handle with horse bit detailing, there's also a thin shoulder strap.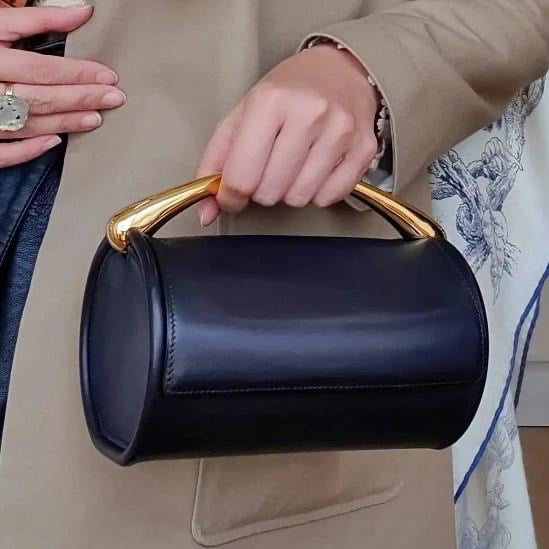 The other bag seen was the Mors de Brides, which was introduced for Spring 2021. Although not on the Hermès website, it reappears in the Spring 2022 collection. It was first seen on the runway for Fall 202!. Mostly seen in leather, a toile version includes a card slot on the exterior. Easy access for those impulse purchases, lol!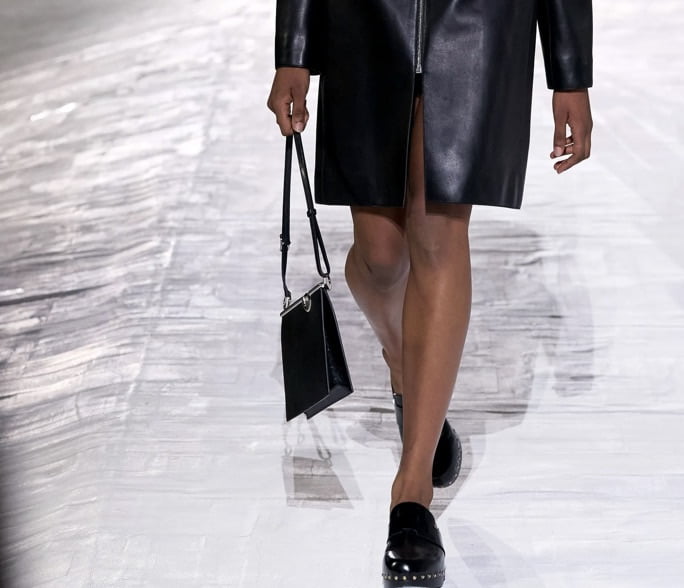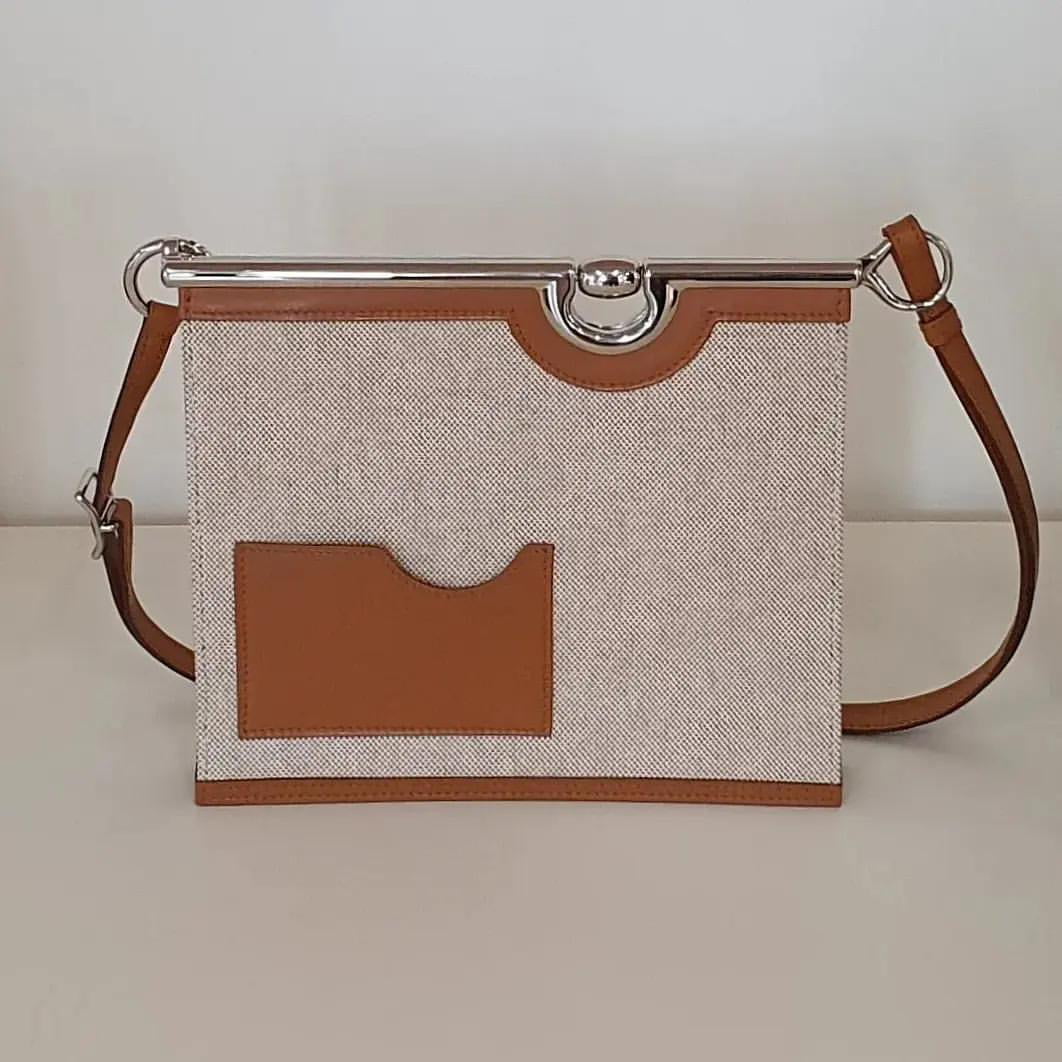 Editors update Oct 7th, 2021
As more pix of the Hermès bags coming in Spring/Summer 2022 trickle in, we get more (and more excited).
First, as for the Sac Maximors, new photos confirm how flap over enclosure works. To our delight, it also shows just how spacious its interior is. Cool, right? Check out @pursebop's post HERE for videos courtesy @thebaghag.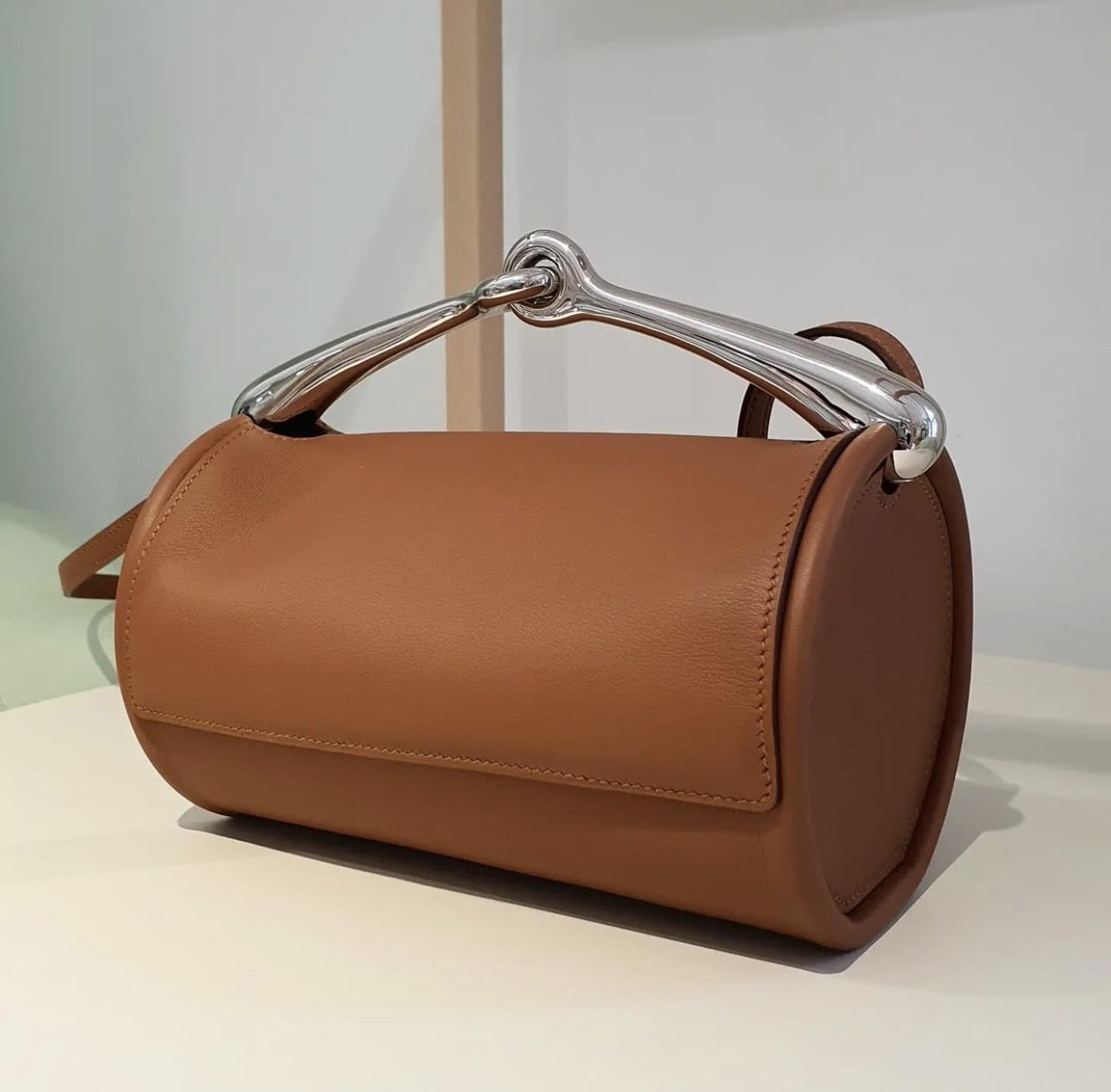 But the big news is… what's called a Birkin backpack — in two sizes. Frankly, it looks a lot like the Kelly Ado. Of course, that isn't too surprising since both the Birkin and Kelly have the same turn lock hardware. Although, the hardware on the Birkin version looks much larger. In addition, the BIrkin backpack has a thicker strap and lacks a top handle.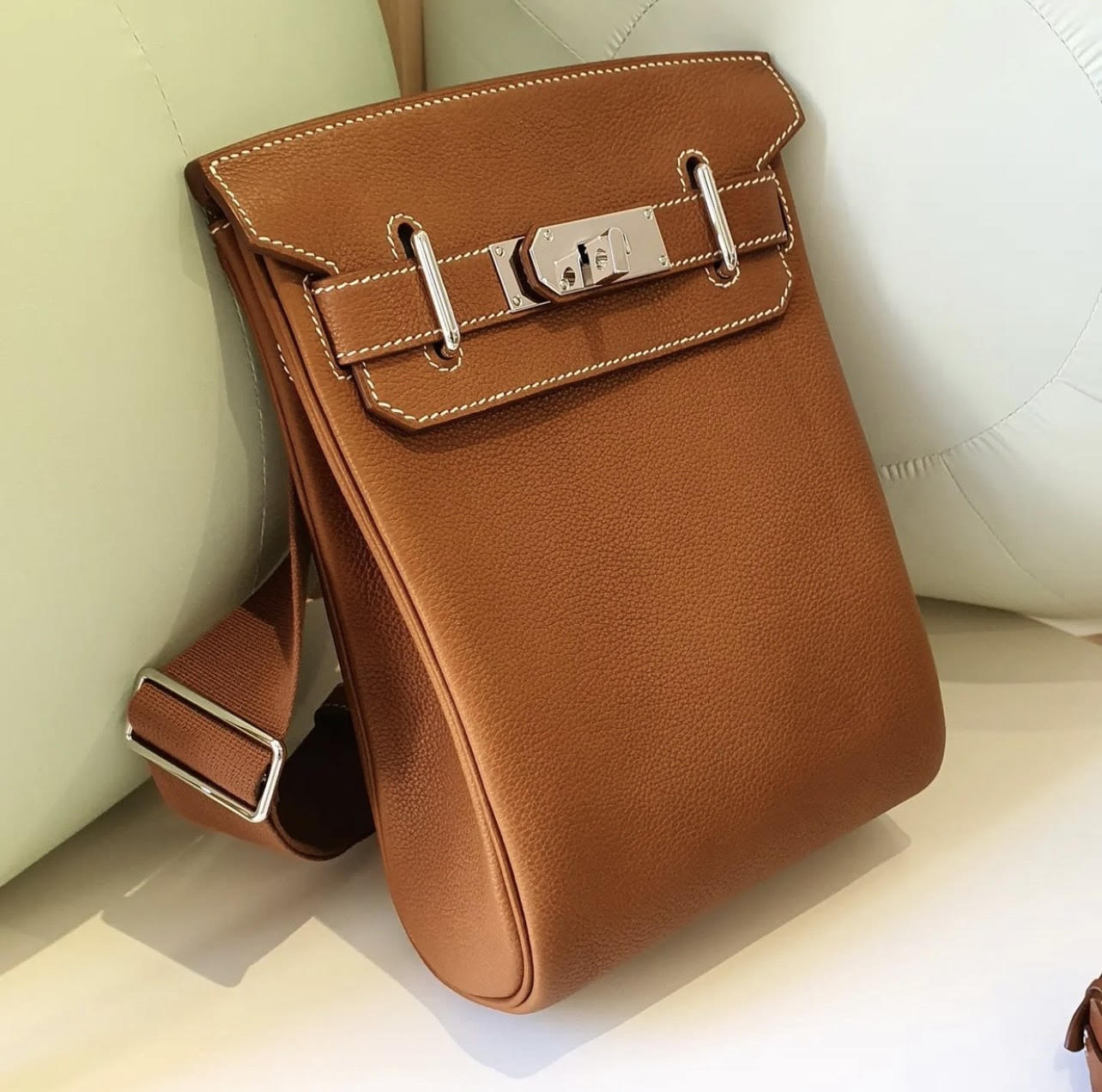 Another difference is in the actual shape. The bottom of the Ado is a somewhat structured trapezoid, but the 'Birkin Backpack' is curved. We suspect this detail affects the capacity of the newer style.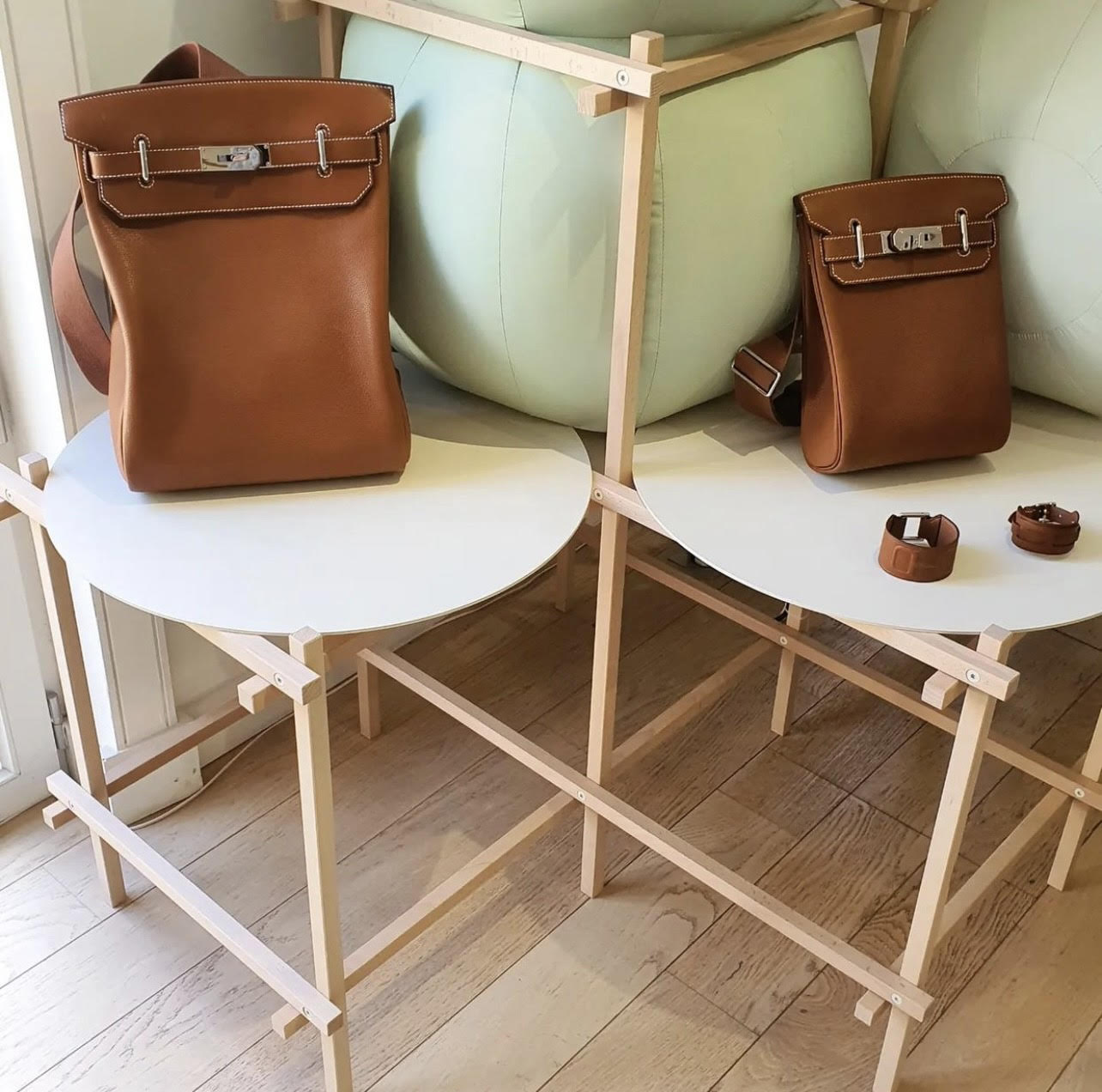 Where we take issue is with whether it really is a backpack, rather than a sling. A careful look at the back shows only one bottom side attachment rather than two, making it unclear how the bag hangs on both shoulders.
With this preview… are you excited for the new? Or sticking to tried and true? That is if you can get it.
Photos courtesy @thebaghag @carlscrush