Once upon a time, not too long ago, Louis Vuitton sent us all into a frenzy. No, not because of a price increase (though those were sure to come), but because a fan favorite, a modern classic, an internet sensation and social media pièce de résistance… was discontinued. Cue the gasps.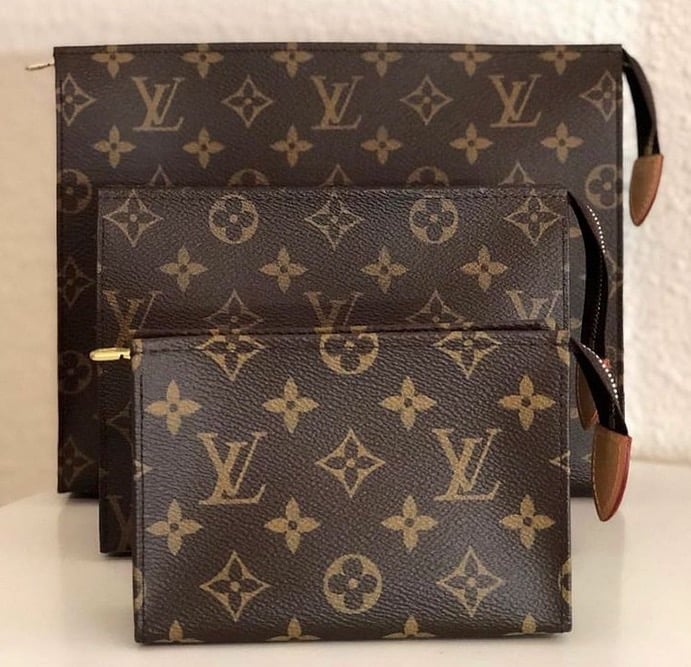 Image Credit: @mybarbiescloset
Yes, you'll recall at this time we shared that Louis Vuitton was set to discontinue all three sizes of its ever-so-popular toiletry pouch GLOBALLY. Why oh why!? No one could wrap their head around why such a best seller for the brand, an item that was frequently sold out in store and online, was suddenly on the chopping block.
Read: https://www.pursebop.com/boptalk/topic/breaking-news-louis-vuitton-to-discontinue-all-3-sizes-of-its-toiletry-pouch-globally
Slowly but surely, the style rendered fewer and fewer results when searched on LV's website. At boutiques, only leftover stock was up for grabs. On resale and preloved sites, prices for all variations of the beloved toiletry pouch reached heights well above their retail counterparts.
The luxury community was disheartened at the removal of a piece so loved and desired by all. We thought that it was the last we'd see of the Louis Vuitton toiletry pouch… until it wasn't.
Recently, images have been shared on social media of none other than- the monogram canvas toiletry pouch! To be released in June, LV lovers rejoiced at the fact that the former object of their affection has returned! But. Hold on a second. After the dust settled, the questions began. "I thought Louis Vuitton discontinued the toiletry pouch?". What sparked further discussion though, was the fact that this toiletry pouch came with a bit of a twist…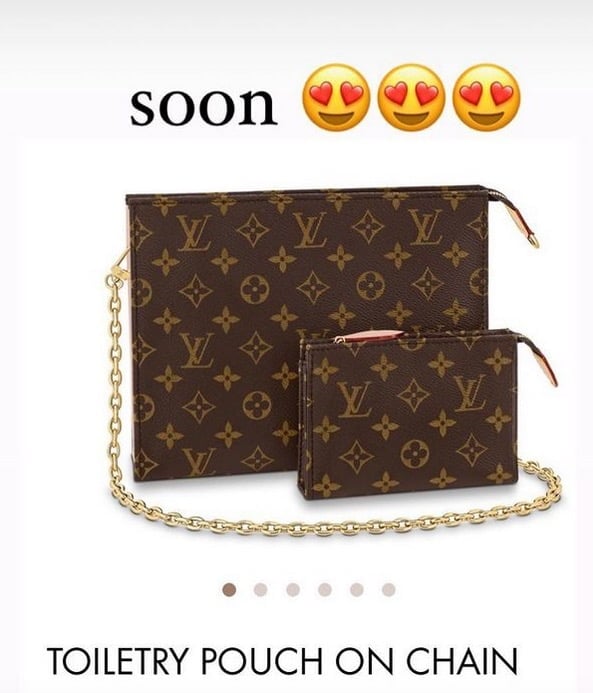 Image Credit: @jem.lv, Louis Vuitton
Rewinding a bit- when the toiletry pouch was initially discontinued, speculation began as to why exactly Vuitton made this decision. One of the most discussed theories was that the brand thoroughly disliked the fact that so many were converting their pouches into handbags, using chains, straps and the like, or even with conversion kits easily available online. In fact, a quick search will provide hundreds of video tutorials on how to turn your pochette into a bag. Was this cause for Vuitton's brand image to diminish slightly? Moreover, was this the impetus for "pushing-the-pouche" out of our hands?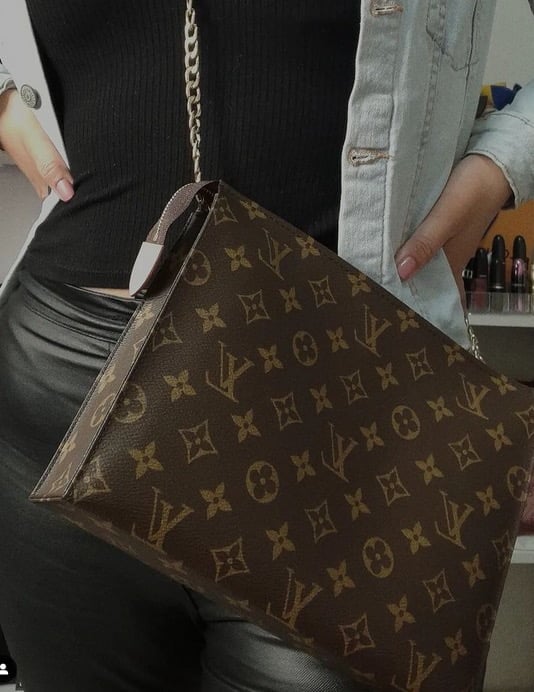 Image Credit: ivonnee_bombom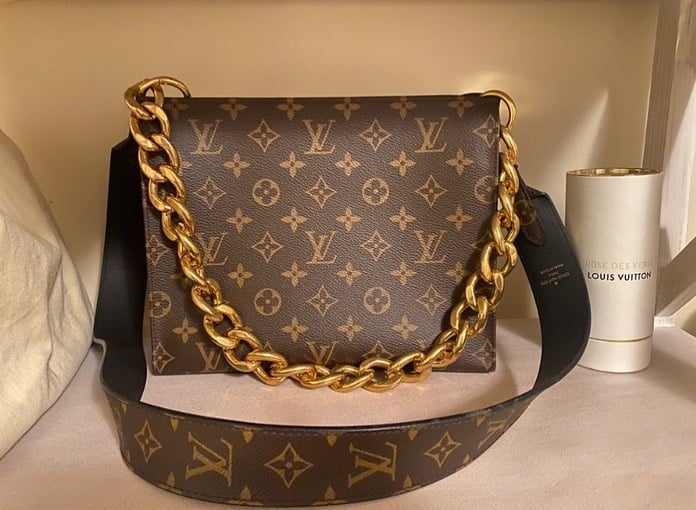 Image Credit: @tenaluvs_
Another point of discussion we brought to light was the increasing presence of leather goods over canvas pieces. Where was all the canvas going? Why were leather goods suddenly front and center while some of LV's classic canvas pieces were seemingly being given the cold shoulder? Was this the brand's attempt to cultivate a more luxe image? Or did it simply all boil to the almighty dollar? Canvas is cheaper to make, but also cheaper to buy. With a lower price point than its leather offerings, was profit the motivator behind Vuitton marketing its more expensive leather goods over monogram canvas pieces?
Read: https://www.pursebop.com/where-did-all-the-canvas-go-an-investigative-report-on-louis-vuitton-leather-and-the-future-of-monogram/
This "new" Louis Vuitton toiletry pouch comes with detachable chain, d-rings AND a separate mini pouch to insert. These new inclusions have us thinking, was the initial discontinuation a charade? Was LV truly irritated at the plethora of how-to conversion kit videos? Why have they brought the toiletry pouch back- and with a strap at that? What about the monogram canvas theory? Was it all just to get us talking? You can ask yourself a million questions (honestly, we are) but come June 17th, everyone's favorite pouche toilette is back! Will you be running to reserve yours?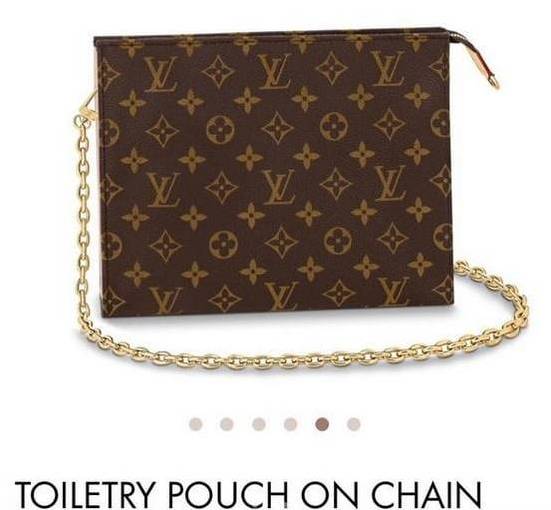 Image Credit: @jem.lv, Louis Vuitton
We'd love to hear your thoughts on this. Why do YOU think LV initially discontinued the toiletry pouch? Were you one of the many who panic bought whichever print and size you could get your hands on when news first broke? If you paid a premium for one, what are your thoughts on its return? Are you a fan of the "reimagined" version with chain strap? What do you think Louis Vuitton is doing here with this move? Moreover, is canvas here to stay? Sound off boptalkers!
Read Related Articles:
The Louis Vuitton Bag You Should Be Talking About: The LV3 Pouch
Could This Be The 'It' Bag Of Spring 2021? Introducing The Louis Vuitton Coussin