Editors update as of Nov 5th.
Once again, crime pays… at least for the government seizing the contraband. As we reported days ago, France scheduled an auction for items confiscated by its customs department, with an overall estimated value of about €1,000,000. Actual proceeds exceed this by about 30% as the sales of these used goods brought in €1.36million (or $1.35 million).
Included in the sale were two Rolex watches and a Hermès Birkin, all of which sold at above the estimated prices. A watch with an anticipated value of €25,000 went for €31,000, clearly more than expected but perhaps less than value in the open resale market. A Rolex Batman (aka GMT Master II) retrieved €17,500, multiples of the €4,000-6,000 estimate.
And the Birkin, described as a 40cm style in clemence taurillon leather with white stitching and palladium hardware, had a start bid of €4,500 (less than half of the retail price for a new model in the United States). It sold for €11,400.
Although we have no information about the buyers, one thing seems clear: luxury goods – albeit used – remain hot, making it hard to find a bargain. Even when it's actual contraband.
Original article:
Ever wondered what happens to those items seized at the border by Customs? Well, in France, those goods are about to hit the auction block. The country's Ministry of Finance, in collaboration with auctioneers Drouot, is organizing the affair and expects the items to fetch a seemingly handsome sum of €700,000, or approximately $692,000. An estimated 3,700 people have already registered for the event in hopes of scoring some of the coveted items up for grabs.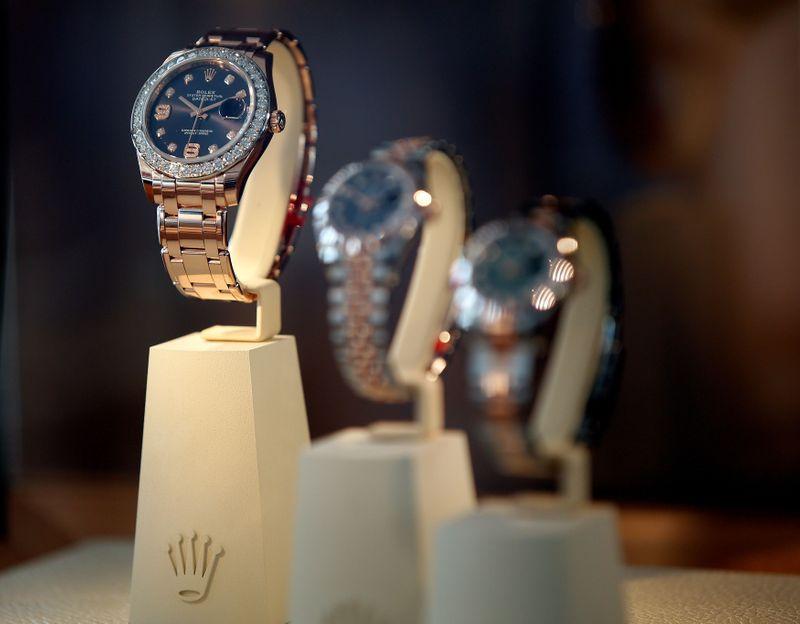 Image Credit: The Peninsula Qatar (File photo)
Two such items are already listed on the website for the auction. They are a Rolex Sky-Dweller and GMT Master II- Batman Model and are listed as being anticipated to fetch between €15,000 to €25,000 and €4,000 to €6,000, respectively. Hang on though. Despite the French government's intent that "the State won't sell cheaply these prized assets," (Alain Caumeil, Ministry of Finance) the prices listed for both luxury watches is quite a bit lower than what they're selling for on the resale market today.
In fact, we've reported extensively on the luxury watch market, and how the insatiable demand, driven by a number of economic factors, has seen the prices of such models, including Rolex, balloon to upwards of tens of thousands of dollars- if not hundreds of thousands. For example, Rolex's sibling in the luxe timepiece family, Patek Philipe, sports the Nautilus model as part of its range. This style, even After the crypto bubble burst, still resells for around $190,000. At its peak? $240,000. So why, then, appraise such items at much lower than what's known to be the norm in the market today?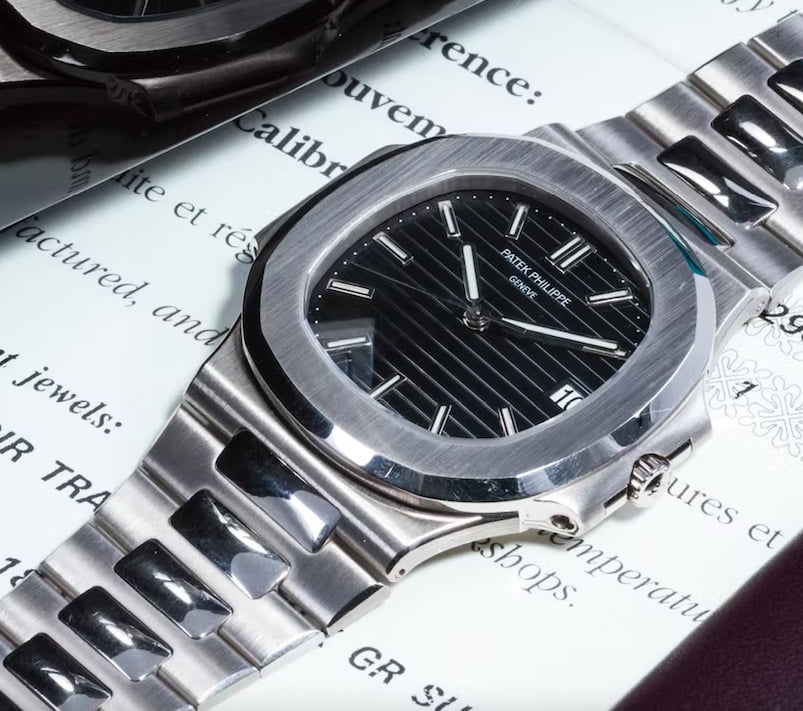 Image Credit: Phillips, Hodinkee.com
Well, there is the thrill of an auction after all. Demand is still strong for luxury goods, from Hermès bags to Rolex watches. Added to that the already scarce availability and you've got a recipe for a bidding war. "More than 3,000 people have already signed up to take part in the auction online with 700 planning to attend in person, raising confidence that some items will likely fetch higher prices than estimated," says a representative for the Ministry, Alain Caumeil.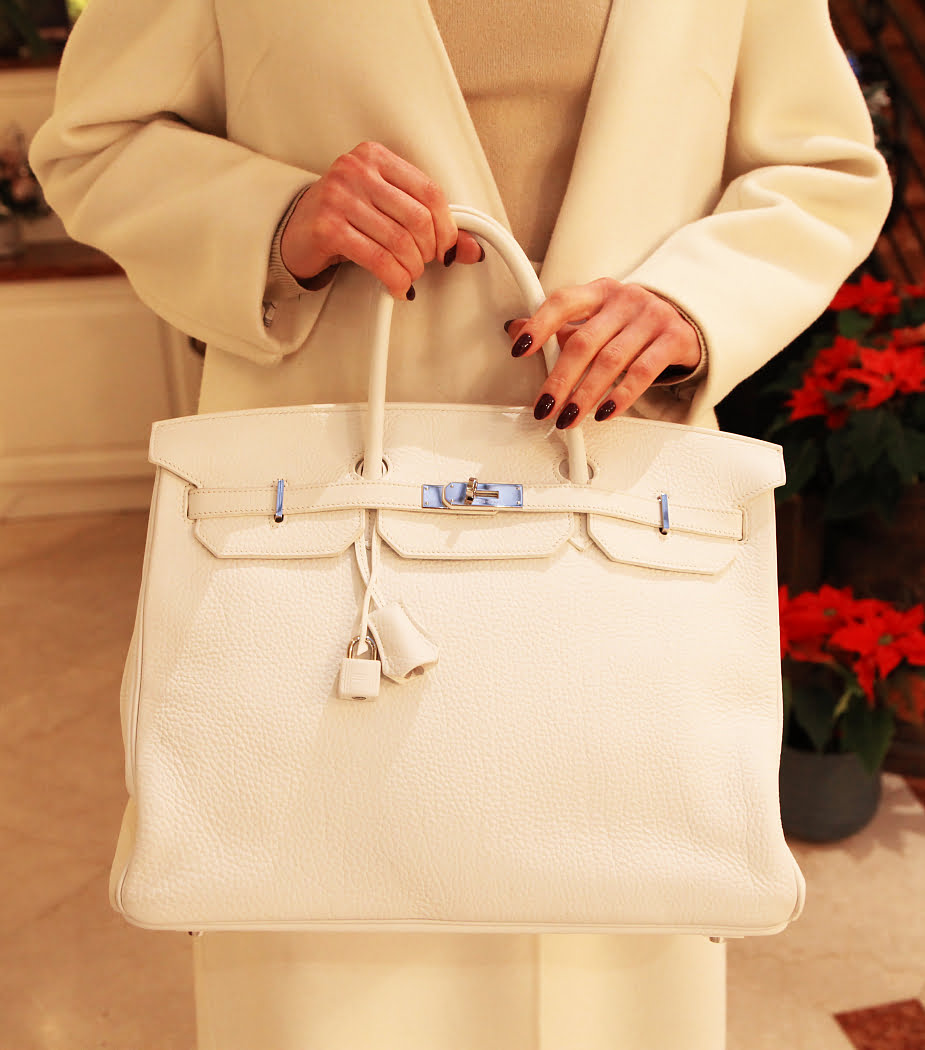 Image Credit: Vinvoy.com
Now hold on, did you really think we'd talk auctions, without mentioning bags? One of the lots up for bidding is an Hermès Birkin 40 in clemence taurillon leather with white stitching and palladium hardware. The event runners have listed the sac-à-main at a starting price of €4,500, approximately $4,390. Another item up for grabs is a Chanel Classic Flap, thought to be from around 2011. It is listed with a starting price tag of €2,000. That's compared to the current retail price of similar models of €9,700.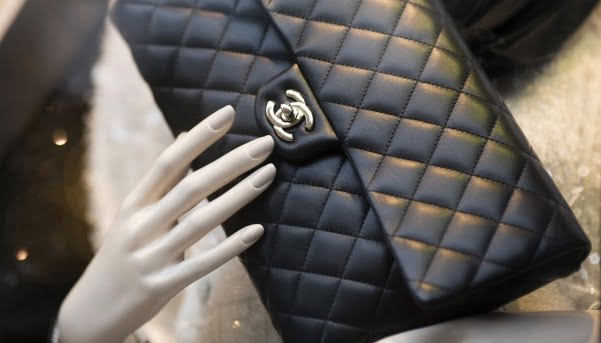 Image Credit: Jason Alden/Bloomberg
The auction is set to take place tomorrow, November 4th. Will you be taking a peek?
For more on this, visit the link here:
Read Related Articles:
Crypto Losses Bring Down Prices of Rolex, Audemars Piguet & Patek Philippe Watches
Here's the Real Reason No One Can Buy A Rolex