Just days after we reported on the second time a Chicago area Louis Vuitton store was targeted by thieves, yet ANOTHER incident has transpired- this time on the west coast. On Friday night, police were called to the Union Square shopping center at around 8:10, responding to reports of vandalism, chaos and commotion at several shops in the area.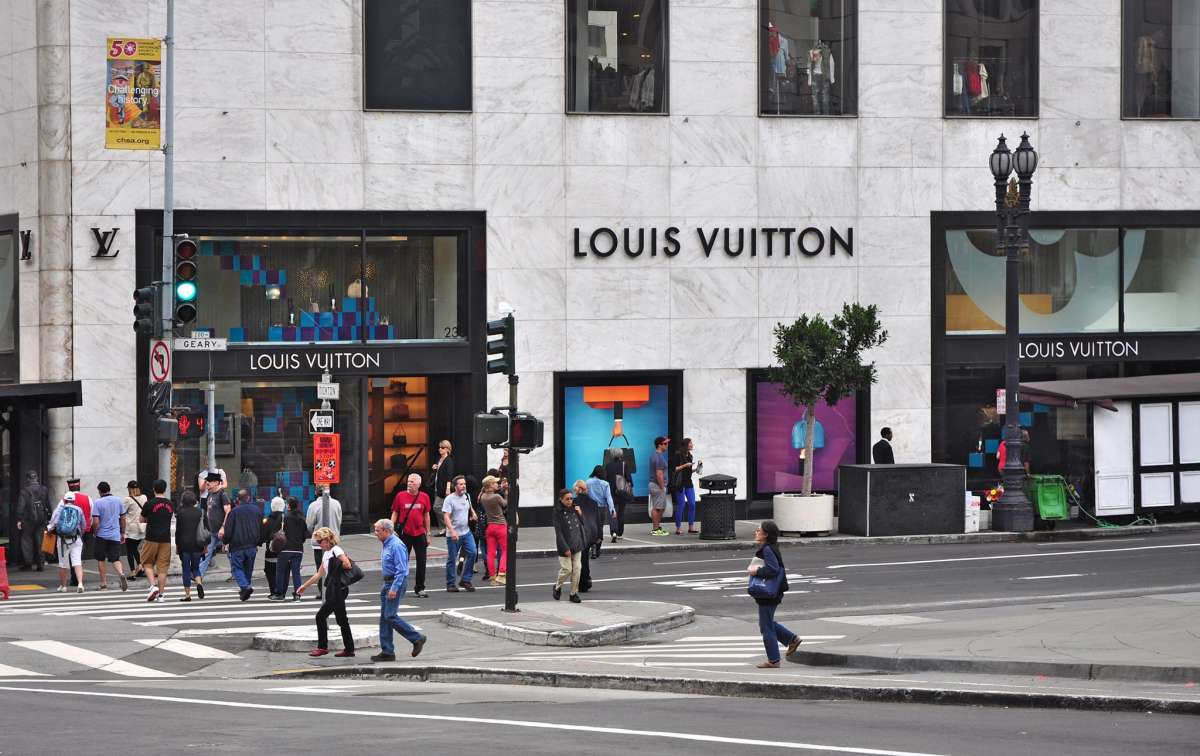 Upon their arrival, officers found a scene of smashed windows, debris and shattered glass scattered across the sidewalk and adjacent street near shops including Louis Vuitton, Dolce & Gabbanna, Fendi, Burberry and others. Several witnesses observed a number of masked individuals fleeing the scene with handfuls of merchandise in tow.
Thankfully, though, officers were able to apprehend all six suspects involved in the brazen heist and they are currently in custody as the investigation continues.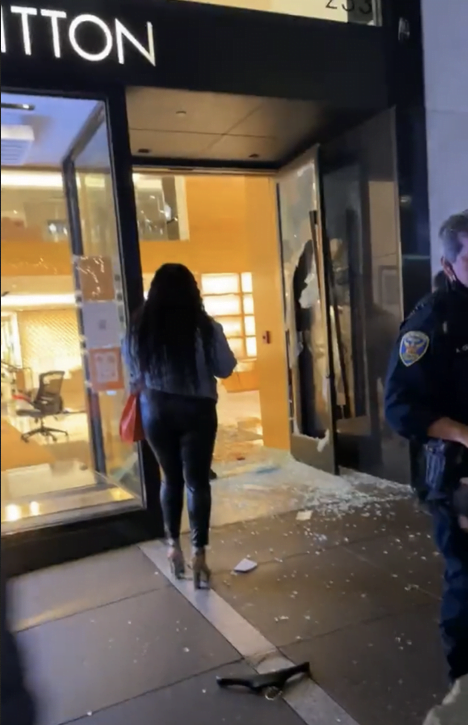 These alarmingly bold and brash incidences are becoming more and more common. As mentioned above, in the span of only a few months, two Louis Vuitton boutiques in the suburban Chicago area were targeted by large groups of thieves in grab-and-go thefts where they enter the store, create commotion and then escape with whatever they can carry.
Meanwhile, another similar occurrence took place at a Nordstrom location just outside of San Francisco, California. At approximately 9pm Saturday night, an unprecedented 50 to 80 masked individuals stormed the retailer, armed with crowbars and other weapons. Witnesses described the ordeal as something out of a movie. Once again, the suspects' course of action was swift and simple- get in, grab what you can, and get out. Awaiting them were almost 25 cars that pulled up to the front doors.
Read: https://www.foxnews.com/us/california-walnut-creek-nordstrom-targeted-80-looters-insane
More on this story as it develops…
Read Also:
https://www.pursebop.com/boptalk/topic/news-robbery-at-chicago-louis-vuitton-boutique-again
https://www.pursebop.com/boptalk/topic/another-louis-vuitton-heist-in-the-chicago-area
https://www.pursebop.com/boptalk/topic/news-yet-another-louis-vuitton-store-robbery-in-chicago-area
Image Credit: Robert Alexander/Getty Images, @Yealenne