Despite a highlighter pink and yellow runway, bright and colorful was not the vibe of Dior's Spring/Summer 2024. At least not for the clothing and accessories. Relying heavily on the non-color shades of black and white, there was a sense of goth and black magic. Clothing was feminine, diaphonous, and light in designs that included lace, pleats, fringe, and knitwear.
Dior Creative Director Maria Grazia Chiuri "continues to explore the relationship between femininity and feminism." Dior's release goes on to state that Chiuri is
"driven by the conviction that fashion has, more than ever, onsibility to help women realize their worth and express their differences. She is therefore interested in all the rebels who have asserted their independence in the face of a masculine world and challenged its system.
Against the backdrop of Elena Bellantoni's new video installation "Not Her," the message is hard to miss. Created for the Dior show, Bellantoni recreates sexist advertising over the decades with new phrases in an attempt to overturn stereotypes. As Dior's release states: "the central theme of this work is the female body, its commodification and objectification."
The objects of our attention in the collection are, of course, the handbags, nearly exclusively in black leather. Let's repeat that: Dior bags for Spring Summer 2024 are almost all black. That's not exactly what one expects for the warmer seasons. And it raises the question whether we are willing to give up pops of color next spring and summer. On the other hand, black is timeless . . . always.
However, new and old favorites return. Lady Dior fans will be happy to see that style featured prominently.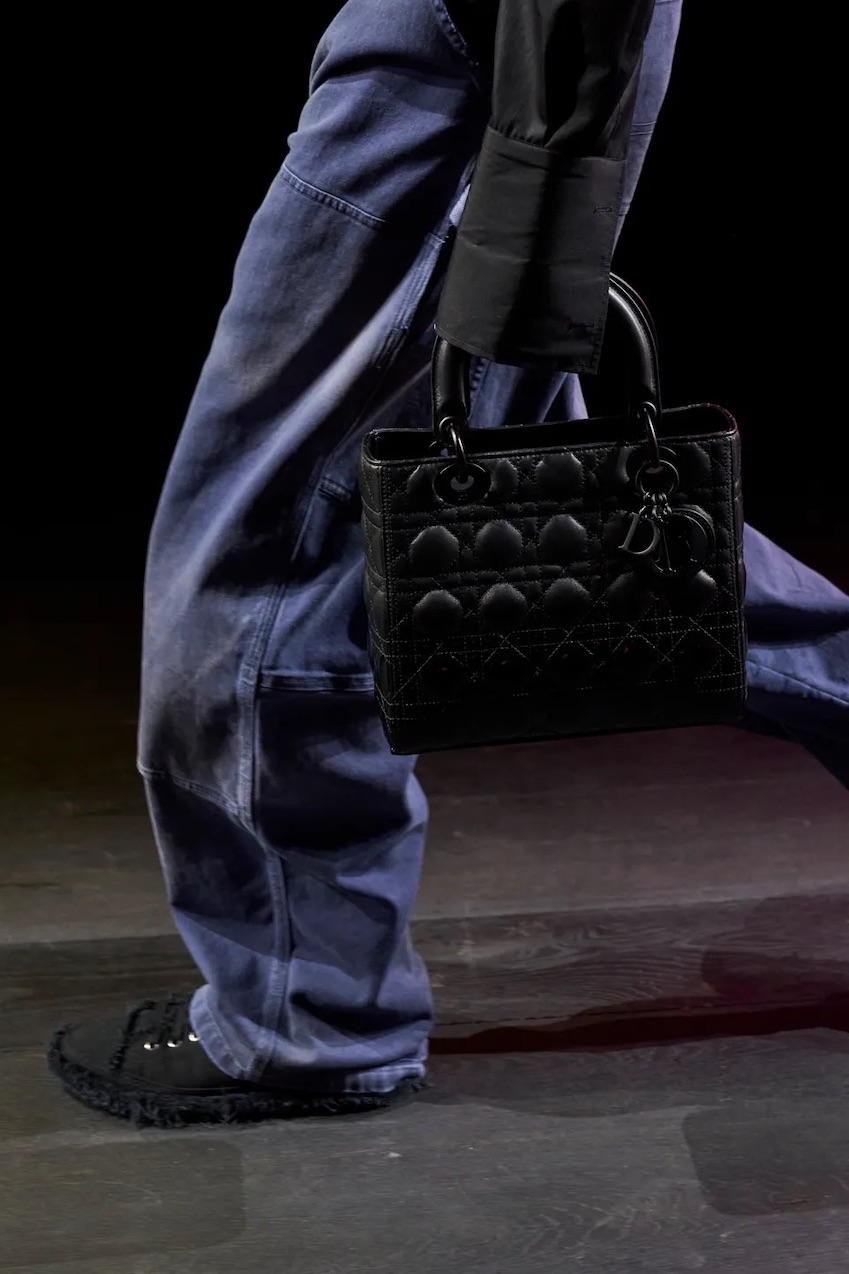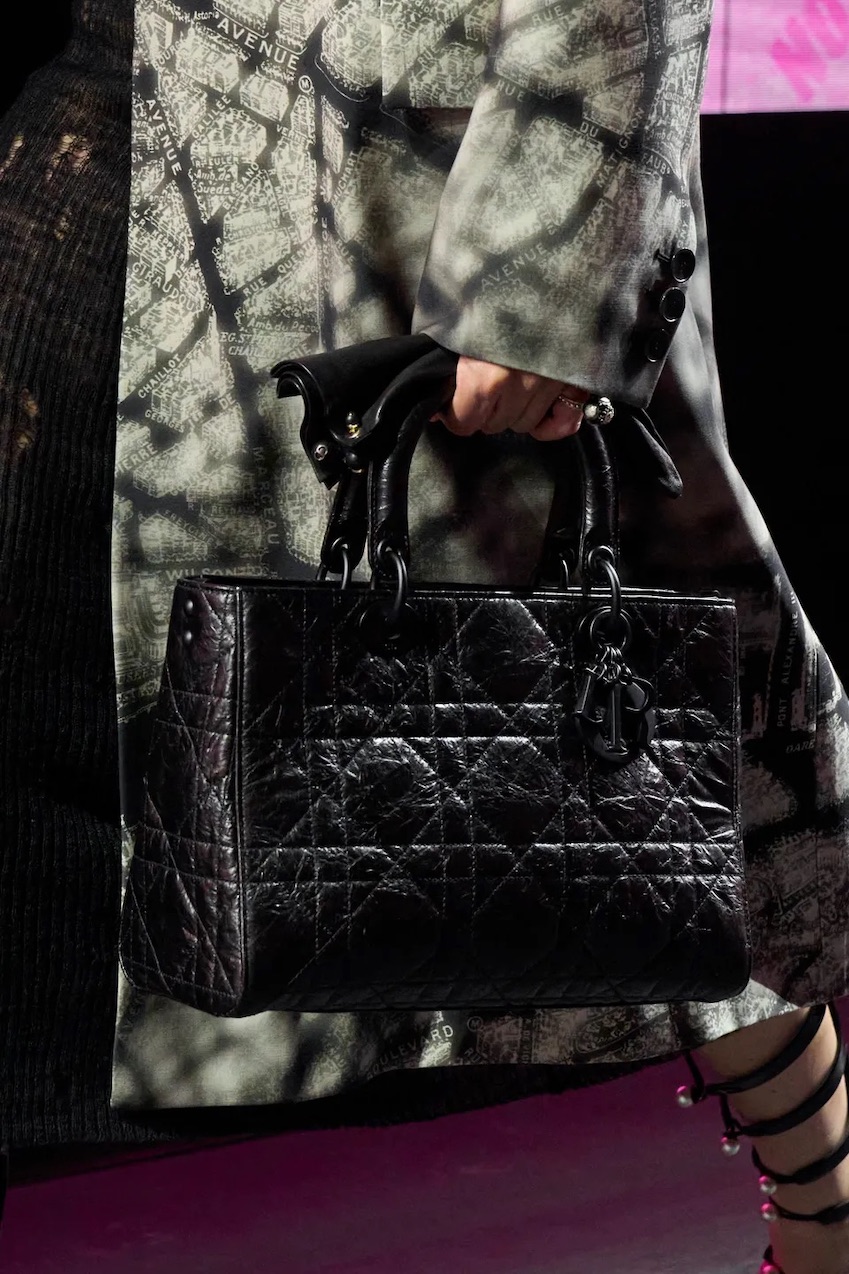 Others were shaped more like the Lady D-Joy or the newish Toujours. All in all there were many iterations of black leather open-top bags in cannage patterns.
And would it be a Dior collection without a version of the beloved Book Tote in a toile? Probably not . . . and of course there is a matching toile skirt. In this instance, the Book Tote was one of the rare instance of a non-black handbag.
Not to despair if you desire a tote in something other than black. Two new styles emerge  . . . in beige and off-white. The beige leather tote also comes in black while the lighter fabric bag was only seen once.
With so many double top-handle options, you might be wondering about other styles. Did Dior forget about shoulder bags and clutches? Well, not quite, although they were few.
There's a backpack or sling option in black leather cannage. Carried by the model over the back of one shoulder it is hard to tell which.
And then there are two shoulder options, although both were shown hand held despite the evident strap. One has a flap top with a bold gold CD. The other is a zip top style, labeled Christian Dior across a strap. Most subtle, though, is what appears to be a simple black clutch.
Are you feeling black for Spring and Summer? Or were you hoping for color? Let us know.
Updated: September 27th, 2023