The ELITE EIGHT are now the FINAL FOUR! Let's recap March Madness so far…
BRACKET REVIEW
The Florida Gators entered the tournament as the best team in the country. Coming off an agonizing four straight Elite 8 appearances, they finally advanced to the Final Four with their victory over Dayton. Amazingly, their last loss was 31 games ago in December (last year!) against the very team they play in the Final Four…UConn. This is gonna be a BOPPING rematch!
Led by guard Shabazz Napier, UConn enters the Final Four as a huge underdog against Florida. But this is March madness, anything can happen! The Huskies are the first #7 seed to make it to the Final Four since 1985 but they've proved resilient against tough teams like Michigan State and Iowa State. It just doesn't look like these kids want to lose!
Every year since 1976, Bo Ryan, Wisconsin's coach, has brought his dad to the Final Four. Butch Ryan passed away in August at 89, 8 months too soon to see his son coach in the Final Four for the first time in his long career. But he has a lot to be proud of.  The Badgers are one of the most hardworking, smothering defenses in the country and have looked pretty unbeatable throughout the tournament. Pursebop wouldn't be surprised if they go all the way!
After wrecking Wichita State's perfect season, Kentucky defeated tough Louisville and Michigan teams to advance to the Final Four. An extremely young team (9/11 are only freshmen!), the Wildcats have been a bit inconsistent throughout the season. But Coach Calipari put the pieces together at the perfect time and they look dangerous heading into the tournament's final weekend. Wisconsin is gonna have their hands full!
To celebrate the Madness, Pursebop created her own 'BOPPER'S BRACKET' of purses (Chanel of course, hehe) and presents the official CHANEL FINAL FOUR TEAMS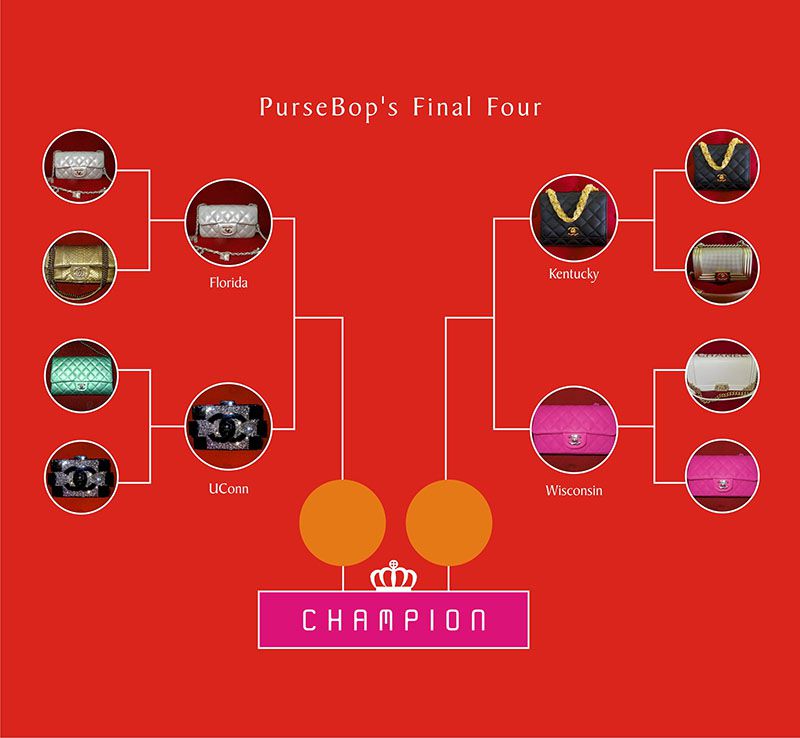 On the top left we have the Chanel special edition LAS VEGAS BELLAGIO BAG, representing FLORIDA.  
This whimsical Vegas inspired classic mini features crystal dice and CC charms delicately dangling from the strap. It was specially created as a limited edition piece for the re-opening of the newly renovated boutique in Jan 2012. It's adorable but still classic in an elegant light gold~champagne colored metallic lambskin with matte gold hardware.
It was love at first sight when I attended the spectacular reopening of the Bellagio Boutique and there was just no way PurseBop was leaving without this treasure. Looks fabulous with chains lightly bunched up in the hand and the bag dangling a few inches (just long enough to see its crystal charms catch the light and sparkle). For a more casual chic look, looks fab carried cross body! Florida got one of my favorite collector pieces…
On the bottom left we have Miss CinderLego, PurseBop's HOLY GRAIL Chanel piece representing UConn. Appropriately appointed as  THE CINDERELLA of all Lego Bricks…thus 'Miss CINDERLEGO' :)
She was released as a limited edition runway piece last fall and might be the most photographed Lego Brick of all. PurseBop has a whole Chapter of blog features dedicated to this sparkling beauty…familiarize yourself here and then begin your adventure with the #FFFF (Fun Filled Fall Feast) followed by  "Lost her SHOE… found her CLUTCH" and the romantic Shakepeare tale, "whats in a name?"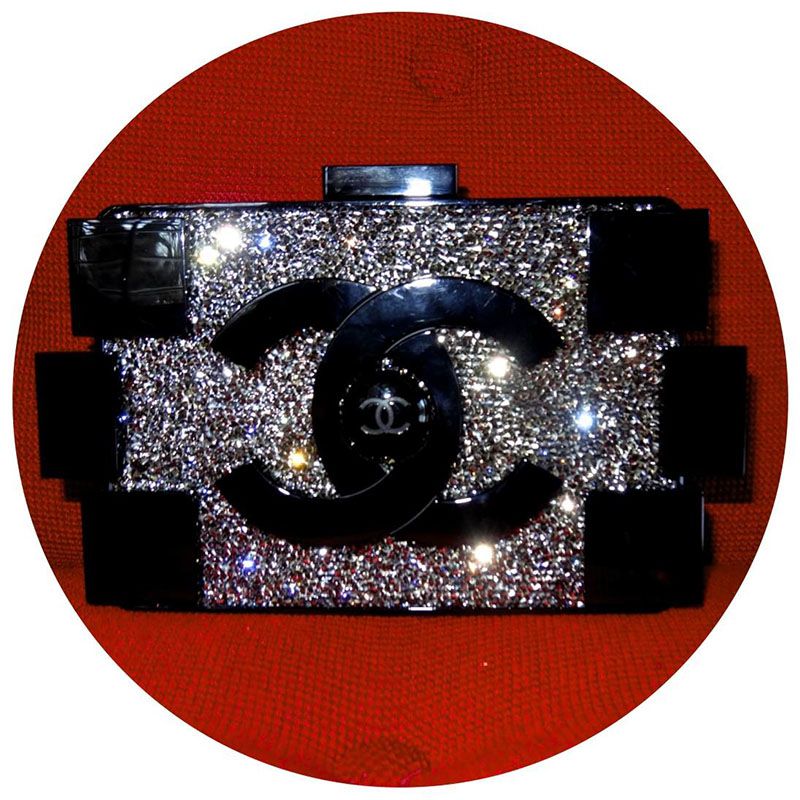 On the top right we have the Chanel Vintage Black Satin Mini Box, adorned with 22 ct. gold elaborate braided bracelet chain and CC logo representing Kentucky. A true gem from the days when Chanel hardware was created with 'real' gold…oh those olden 'golden' days! Kentucky's got the old world Hollywood style GLAM going on…
And lastly, on the bottom right we have the 13S Hot Pink Caviar Mini representing Wisconsin.This controversial pink created quite the buzz for Chanel aficionados. It's 'TOUCH ME NOT' delicate nature, YET brilliant saturated neon like color had everyone in squeamish delight… especially PurseBop! She inspired me to photograph
Anywhere and Everywhere…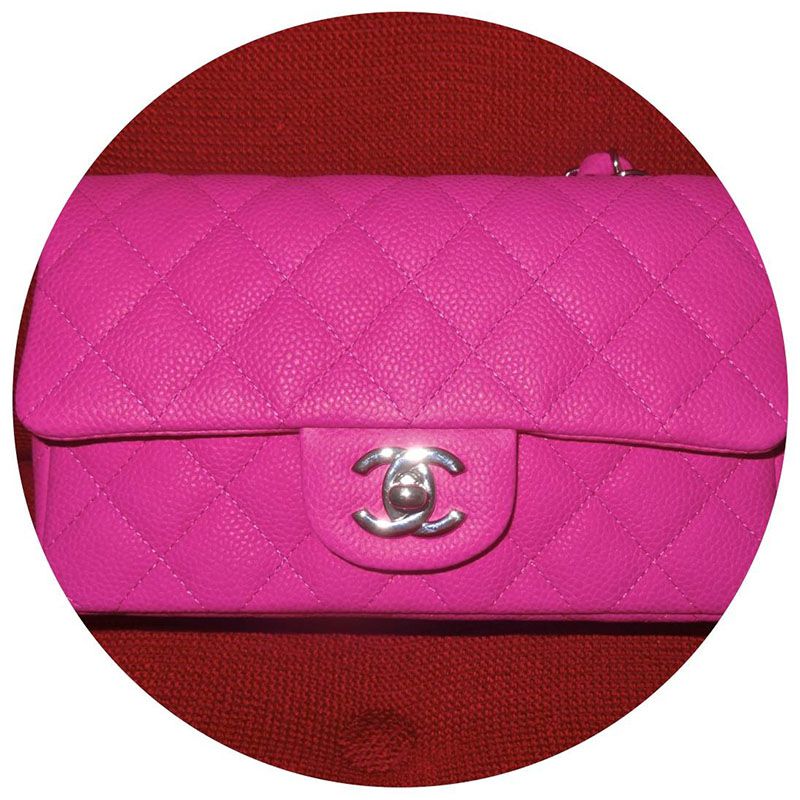 Who do you want to see in the Chanel Championship??
Stay tuned tomorrow as the real Final Four battle it out on CBS…
Love PurseBop
XO