It's always to be applauded when a brand really stands behind its products. Sure, it would be nice if everything was perfect in the first instance. But, life, and handbags often don't work that way.
Recently, a friend, let's call her Monique, regaled me with a story about her Louis Vuitton bag. Ok, truth be told, I was admiring her cream-coloured Louis Vuitton Mahina bag. She graciously accepted the compliment and proceeded to tell me about the day she acquired it.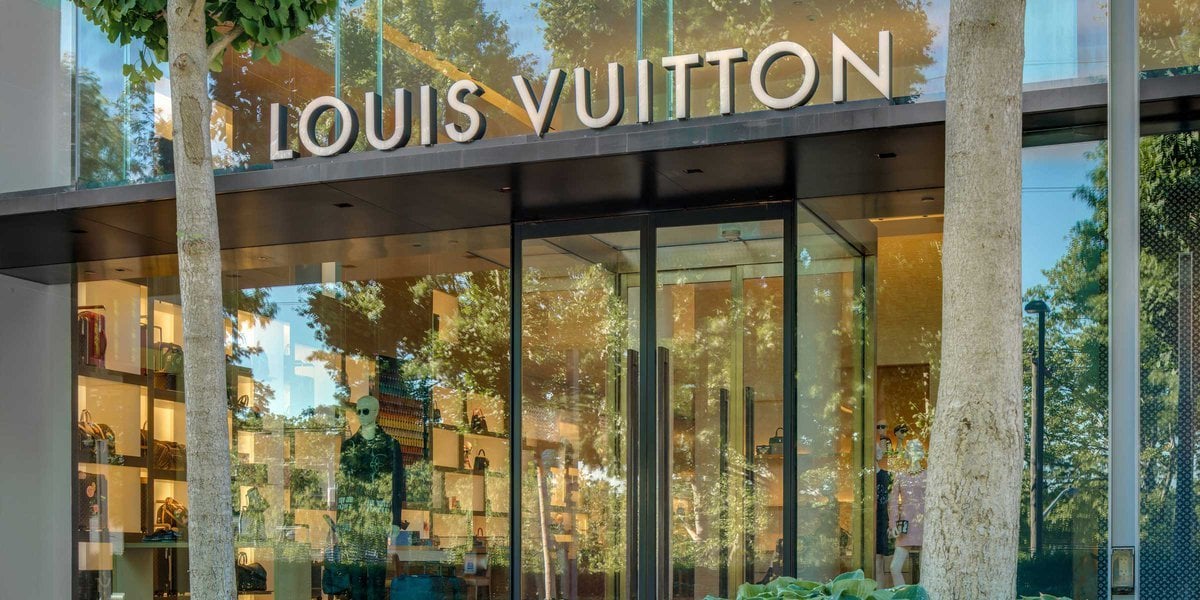 Monique was spending a lovely day on a shopping expedition with her daughter. They had travelled 45 minutes to the Manhasset, New York mall for Dior, Cartier, and Louis Vuitton. Since it was not their usual stomping and shopping ground, they certainly did not have any SA relationship. Fortunately, there was someone wonderful to help them.
While checking out LV's latest merchandise (and looking for the elusive fanny pack for her daughter), the SA noticed Monique's black Epileather Neverfull. Before she could even say anything, the SA asked whether she knew the bag had been recalled due to a manufacturing defect. She also advised Monique to turn it in as soon as possible.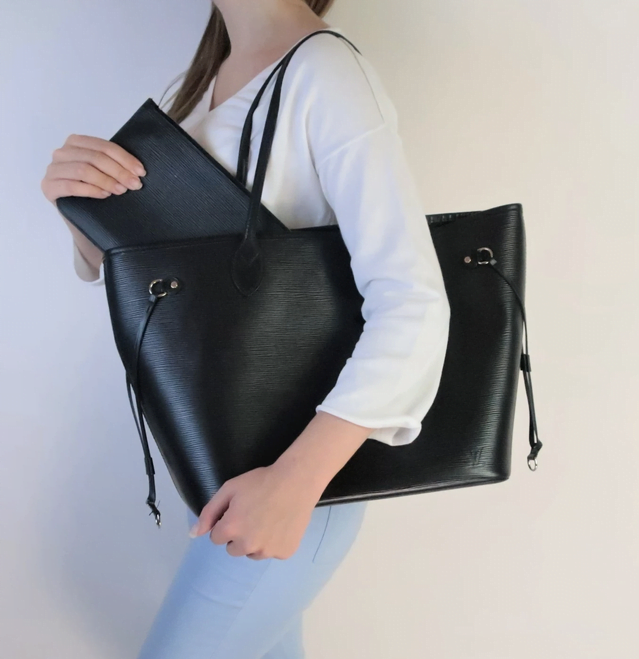 Now, we digress, how often do you hear about handbag recalls? Cars, yes. Food items, sure. Handbags – not so much (but not never).
Anyway, yes, my friend had been notified three or so years earlier about her 2011 purchase. And yes, she too experienced the sticky handles that instigated the recall. But, busy with life, grandchildren, and then a pandemic, dealing with the handbag just wasn't a priority. And, really, who wants to be without their favourite tote? As a result, she just never got around to dealing with it.
That day, her new LV SA insisted that the bag be refunded or replaced immediately, and no need to return to the store of purchase. The SA looked up my friend (and her bag) in the system, confirmed her purchase and the recall status, and they were off to pick a replacement.
For a die-hard Neverfull fan, really there was no option but another one. Also in black. But this time, she chose the Empreinte with repeated logos on the leather. Monique dumped the contents of her bag on the counter (wish we had a photo of that) and filled up the replacement. She turned in her old bag in exchange. Interestingly, she had left her accessory pouch at home and was just instructed to mail it back to the store, which she did.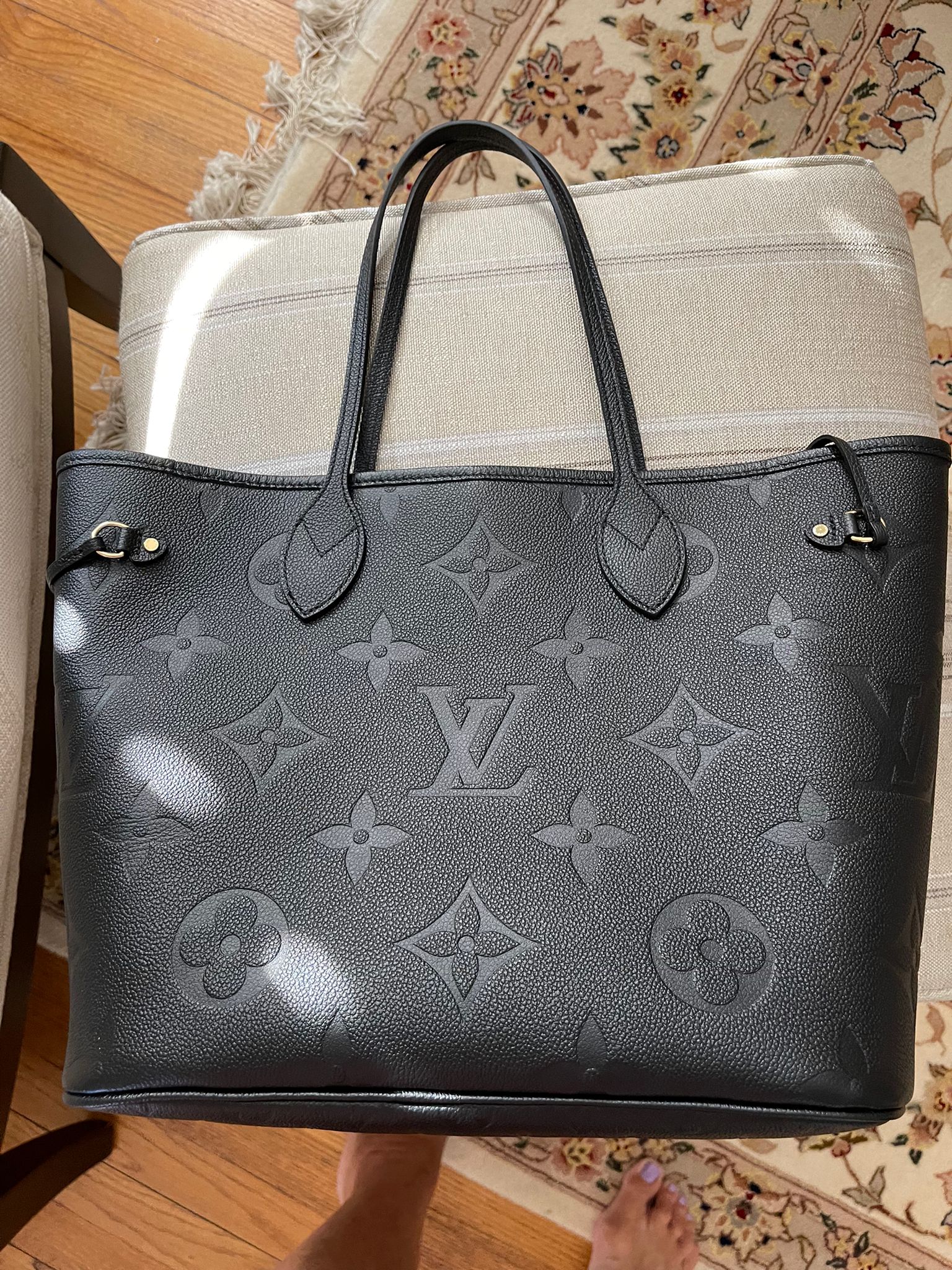 Next thing you know, my pal is back out walking the mall happily carrying a brand new, latest version of the Neverfull. When you do the math, ten years after paying $1900 for the bag, she walked out with the 2021 $2200 model . . . free.
Naturally, the story and the shopping doesn't quite end there. Her daughter went off to an appointment at another boutique. Monique stayed at LV – to wait and (of course) look around. And that's when she spotted the white Mahina. When her daughter returned (and approved) another bag hit the road home with her.
For Louis Vuitton and its Manhasset store, Monique says they've now got a loyal customer. Any future purchases (hint, hint, hubby) are coming from that boutique.
Image Credit:LVBagaholic, Americana Manhasset
Please login first to submit.
This kind of service rekindled my LoVe for LV. My SA had already replaced the 'sticky handles' on my empreinte Speedy Bandouliere 4 years prior but offered a full store credit if I were still unhappy, the caveat being I could only get items in the same type of leather. Took her up on it and went home with an empreinte Pochette Métis AND a Pochette Felicie in the same day. Have used them more in the past two years than I did the Speedy! The husband likes to refer to them as 'the bags you got for free' >_<