When you walk past a vending machine, what do you expect to see? Soft drinks, maybe a sweet treat or two…well, how about an Hermes Kelly and Chanel Classic Flap? Yes, you read that right- eBay has launched a limited run vending machine dispensing some of the most popular luxury handbags! How cool is that?!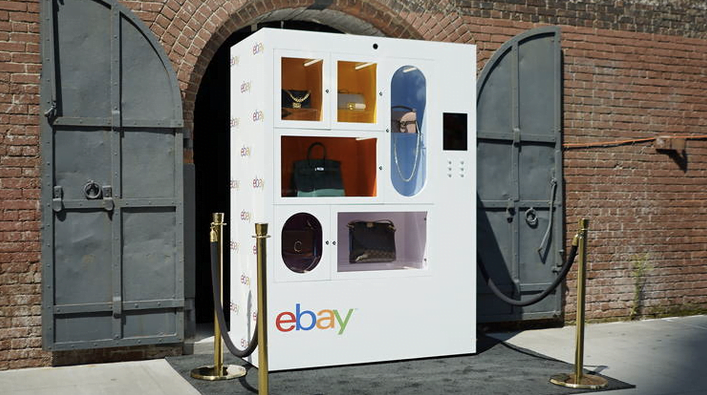 Late last week in Brooklyn, NYC, an eBay vending machine popped up to promote the company's authentication services now applied to all luxury goods purchased on the platform. From handbags to jewellery, clothing and accessories, eBay's sales of luxury goods have increased dramatically since the company expanded its services.
To celebrate the milestone, eBay propped up this utterly delightful machine- but with a small twist. One simply cannot walk up, "insert bills here" and walk out with the handbag associated to the letter-number code they punched in (because where's the excitement in that?). Rather, eager contestants had to register online using their name and email address. Based on the date of their choosing, contestants then queued up outside the machine for a chance to play a trivia game about all things luxury- specifically handbags. Test your luck, and your bag-savvy, and you may walk away with the Birkin of your dreams (a game many of you here would surely ace).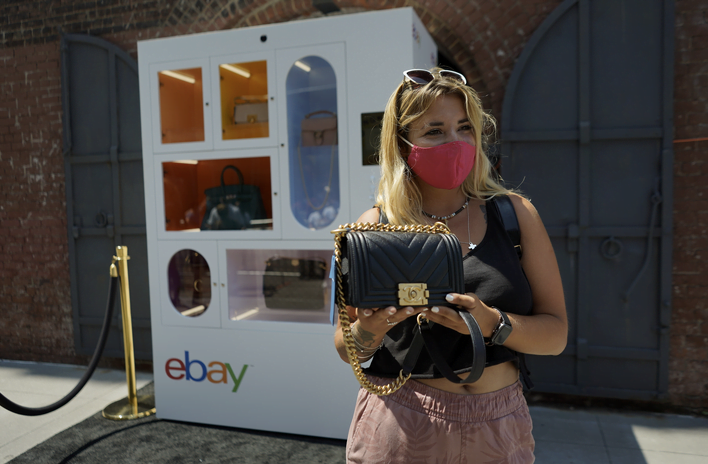 As luxury continues to become increasingly accessible through online shopping as a result of the pandemic, eBay has authenticated over one million luxe items and counting. As the online retailer seeks to solidify its place as a credible luxury ecommerce outlet, might we see more of these vending machines pop up? One certainly hopes so.
Here's hoping that the next time you pass by a vending machine, that machine just so happens to dispense the Boy Bag, Nano Speedy and Prada Nylon bags on your wish list…
Image Credit: eBay