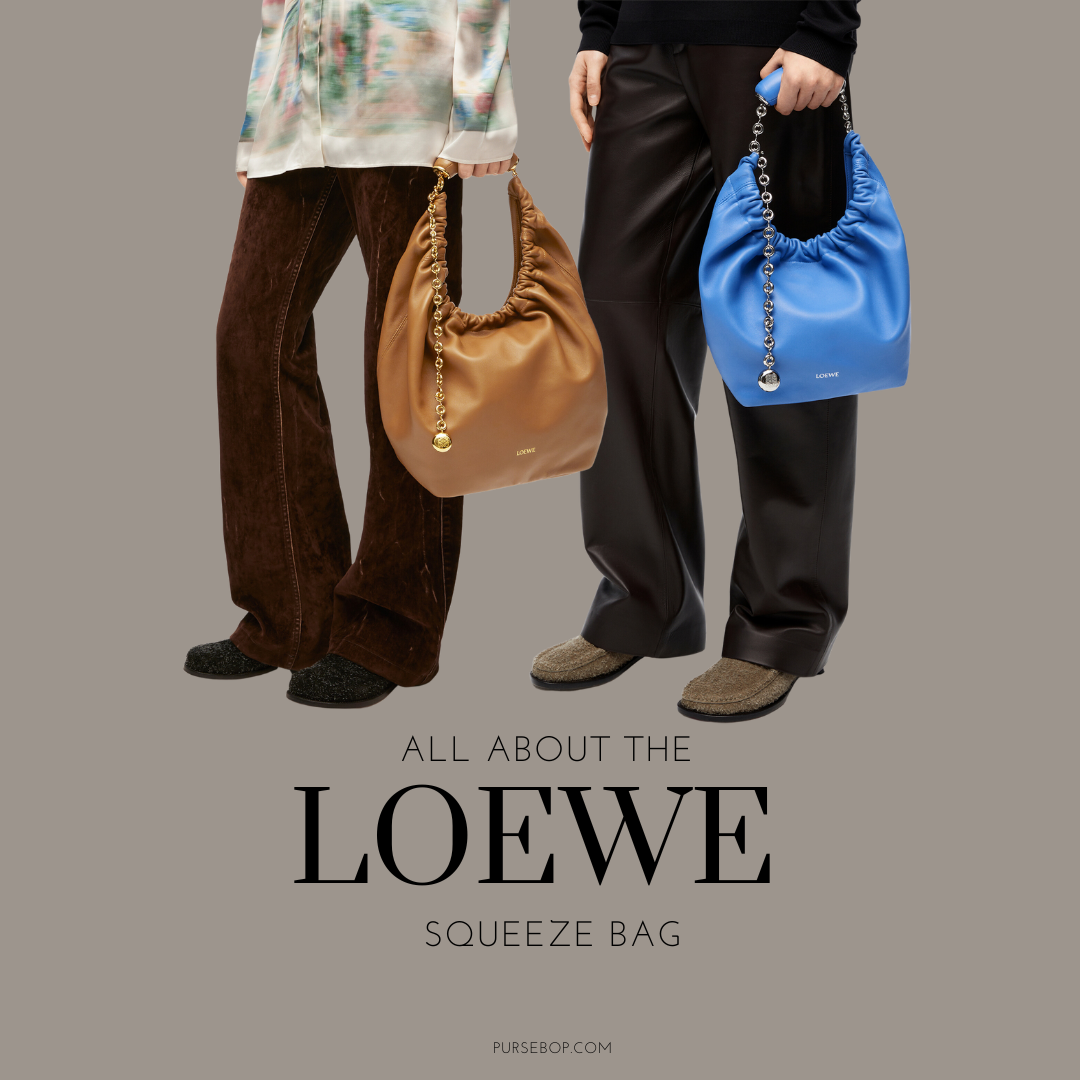 Introducing the latest sensation, the Squeeze Bag, a new design from Loewe designer Jonathan Anderson.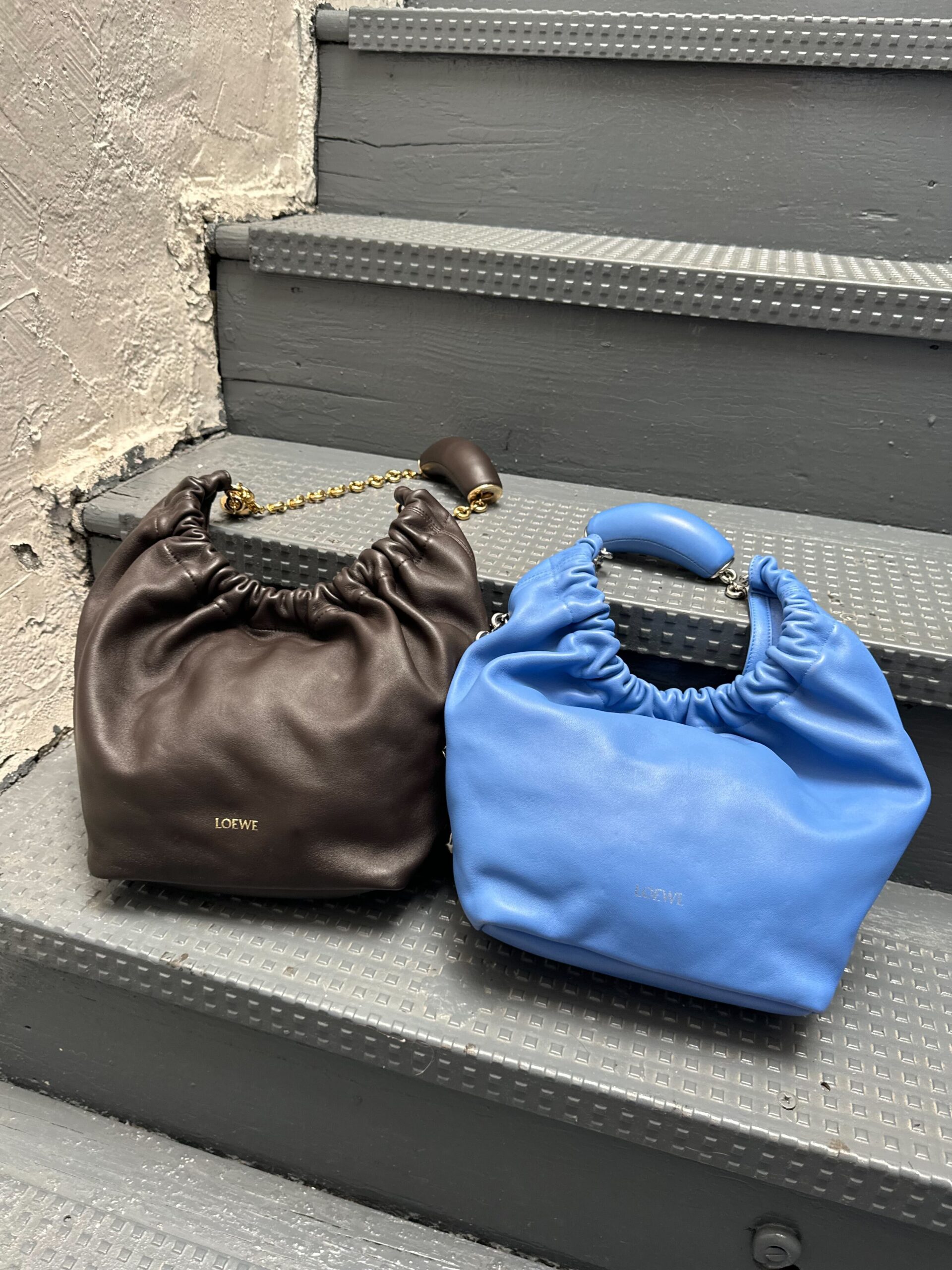 Image courtesy @thisisyung
This hobo-style bag is part of the Fall Winter '23 collection, seamlessly blending fun, functionality, and style, all crafted from its signature soft, buttery nappa leather. The Squeeze can be worn on the shoulder, crossbody or hand carry.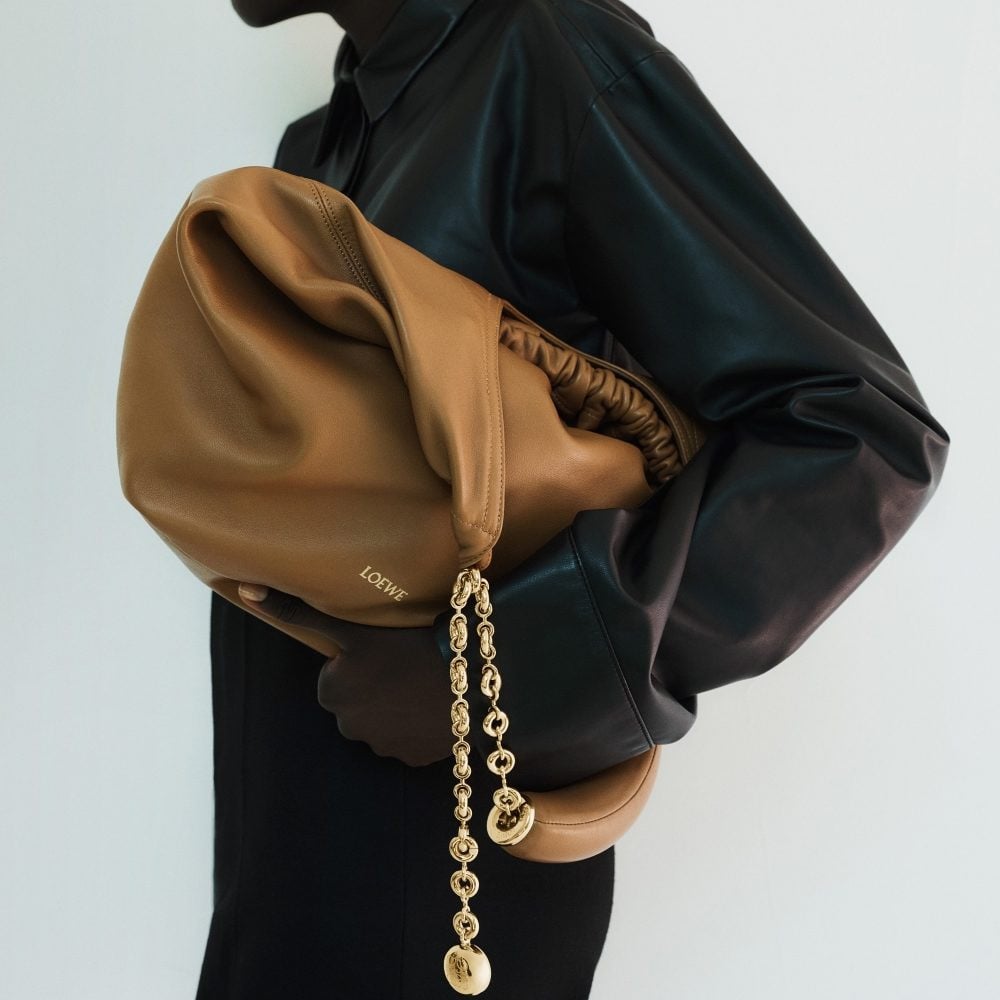 Image courtesy @rain-mag
The Squeeze Bag features a padded, squishy top handle with an adjustable gold donut chain. The chain, along with the decorative Anagram engraved pebble, can be easily tucked away inside the bag when choosing to carry it by the top handle. Other practical features of this bag include an additional chain to extend the length of the strap, a magnetic bag closure and an internal zipped pocket.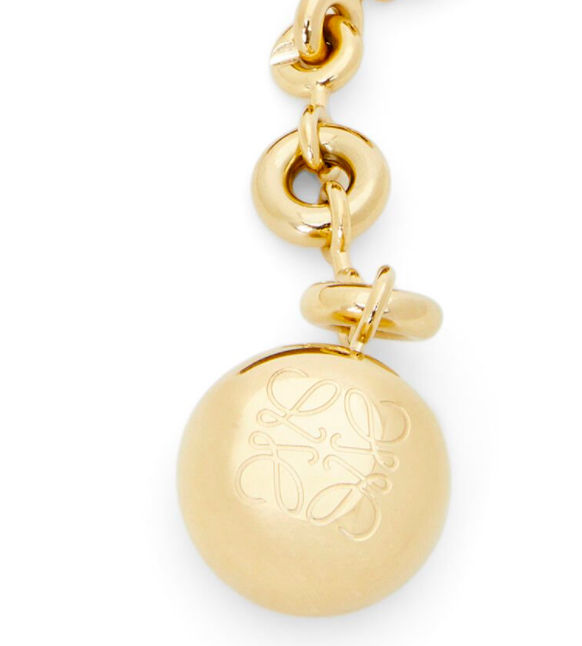 Image courtesy @loewe
It's currently available in two sizes: small and medium.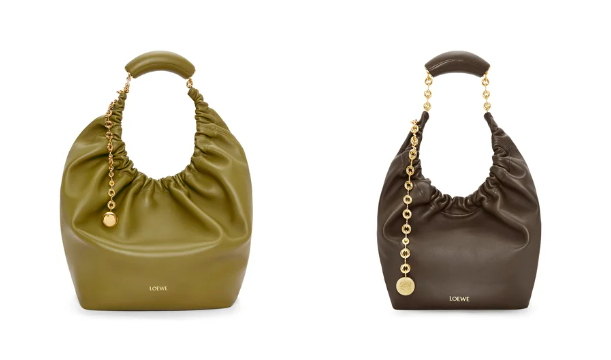 The small size measures 9.4" x 11.4" x 4.1" and is priced at $3,950. It is currently available in Black, Oak, Chocolate, Chalk, Seaside Blue and Olive.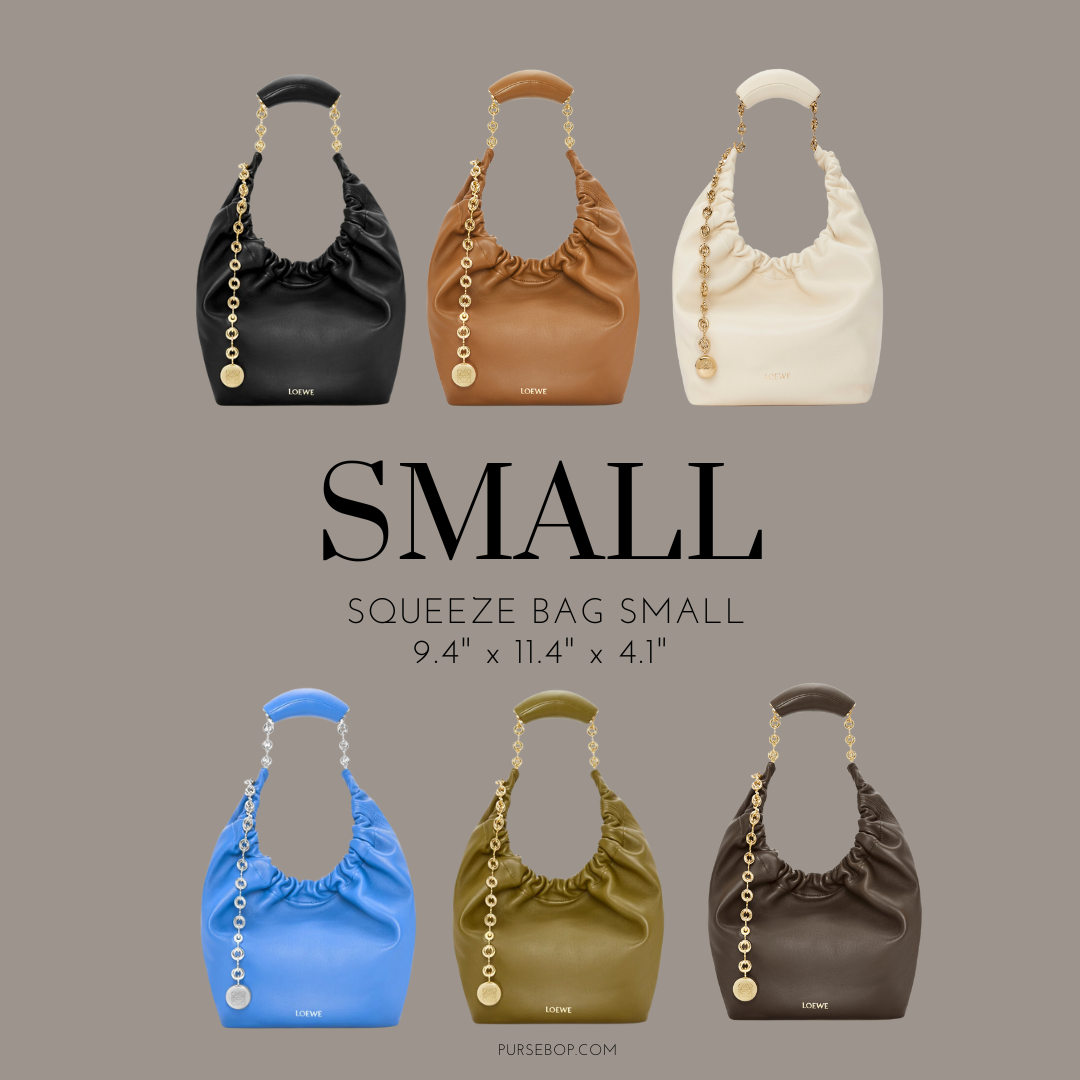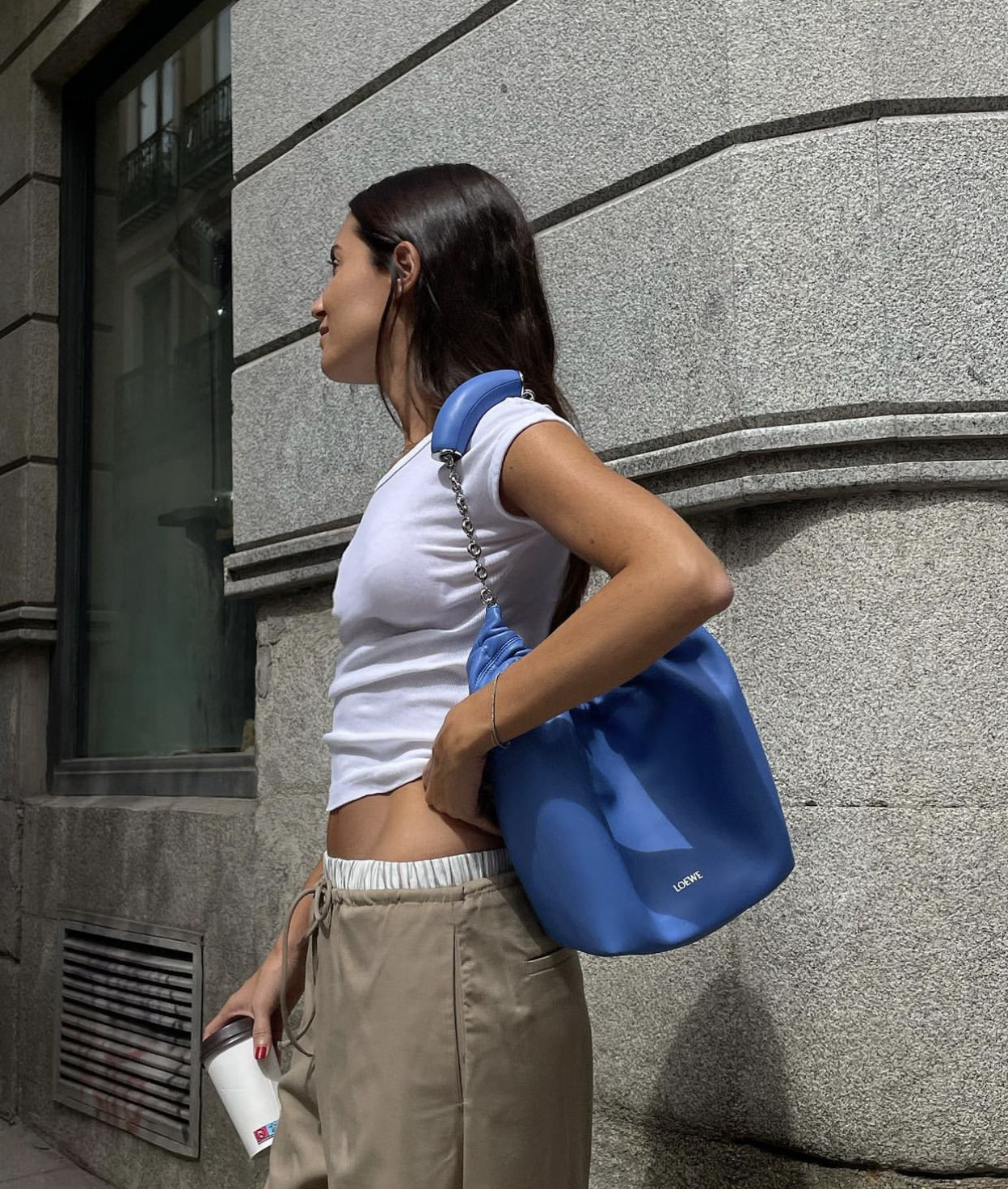 Image courtesy @galagonzalez
While the medium size measures 13" x 13.4" x 5" and is priced at $4,450. It is currently available in Olive, Black, Burgundy and Oak.
Does this bag have the "squeeze" on you or do you have your eyes on another Loewe bag?