Last week, I spent a few days in Istanbul, Turkey. Turkey is very well known for its' production of high quality textiles and leather goods. Although I have been a couple of times in this beautiful cosmopolitan city, merging Asia and Europe, I have never been on the look out for fake items.
My friends from Istanbul have told me on several occasions about the all the little "shops" selling fake goods. So, I got very curious about it. I knew that you could buy regular fakes in the Bazaar but never thought that there would be an elaborate system for the really good stuff running behind the scenes.
As one of my friends said "In the Grand Bazaar, the items you see on display are not the good ones. You have to talk to the seller in the shop and they will have someone take you to another place. Usually, the sketchier the place, the better the quality of the items". I asked her why this was the case, and my friend said that the people selling these bags and other accessories, don't want to face the risk of losing all their high quality items if the police comes to the Bazaar.
For those who haven't heard about the Grand Bazaar located in Istanbul, here is a little bit of information; the Bazaar dates back to the 15th century and forms a maze of over 4000 shops with 61 streets and all is covered by a roof. In these covered streets, you can buy from precious metals, turkish delight, textiles, to even old weapons and as in this little story, accessories – basically everything that the heart desires! The shop owners will try to talk to you when you pass by in order to go and have a look at their items that are for sale. It is an amazing experience and I go there every time I am in Istanbul.
I got curious and wanted to see whether you can really go and look for these fakes with my own eyes. Even my amazing, nerdy boyfriend (who is turkish and has no sense of fashion, let alone luxury items) got interested and felt like this could be a good challenge for us.
The next morning, we went to the grand bazaar, in turkish bearing the name "Kapalıçarşı".
We followed my friends advice and browsed around the stores who sold "regular" fakes. We wanted to look disinterested and of course I was hiding my real LV Palm Springs backpack under my coat. This was part of my tactic as I wanted to see for how much you could buy fake high quality items, without any bias. I didn't want these sellers to see that I wear the real stuff plus that I can afford higher prices.
So, we browsed around the shops at the Bazaar and went into the ones that seemed to have decent fake items. At some point my boyfriend, who had a clear task set by me, asked in turkish about the "good stuff". Overall, we went to three of these shops. In the first one, the guy who I assume was the shop owner, pulled out his iPad and started showing me pictures of Chanel bags. He said he could show me all of it and that he has everything my heart desires. The pictures looked actually good and I said ok, lets go and see.
Thankfully my boyfriend was with me because when going to these "Showrooms" it really gets sketchy,
What happened with all three places we went to, was that either the owner or someone standing close by was called by the owner would take us with him (always guys doing that). These guys were very well organized and knew exactly how to handle their customers.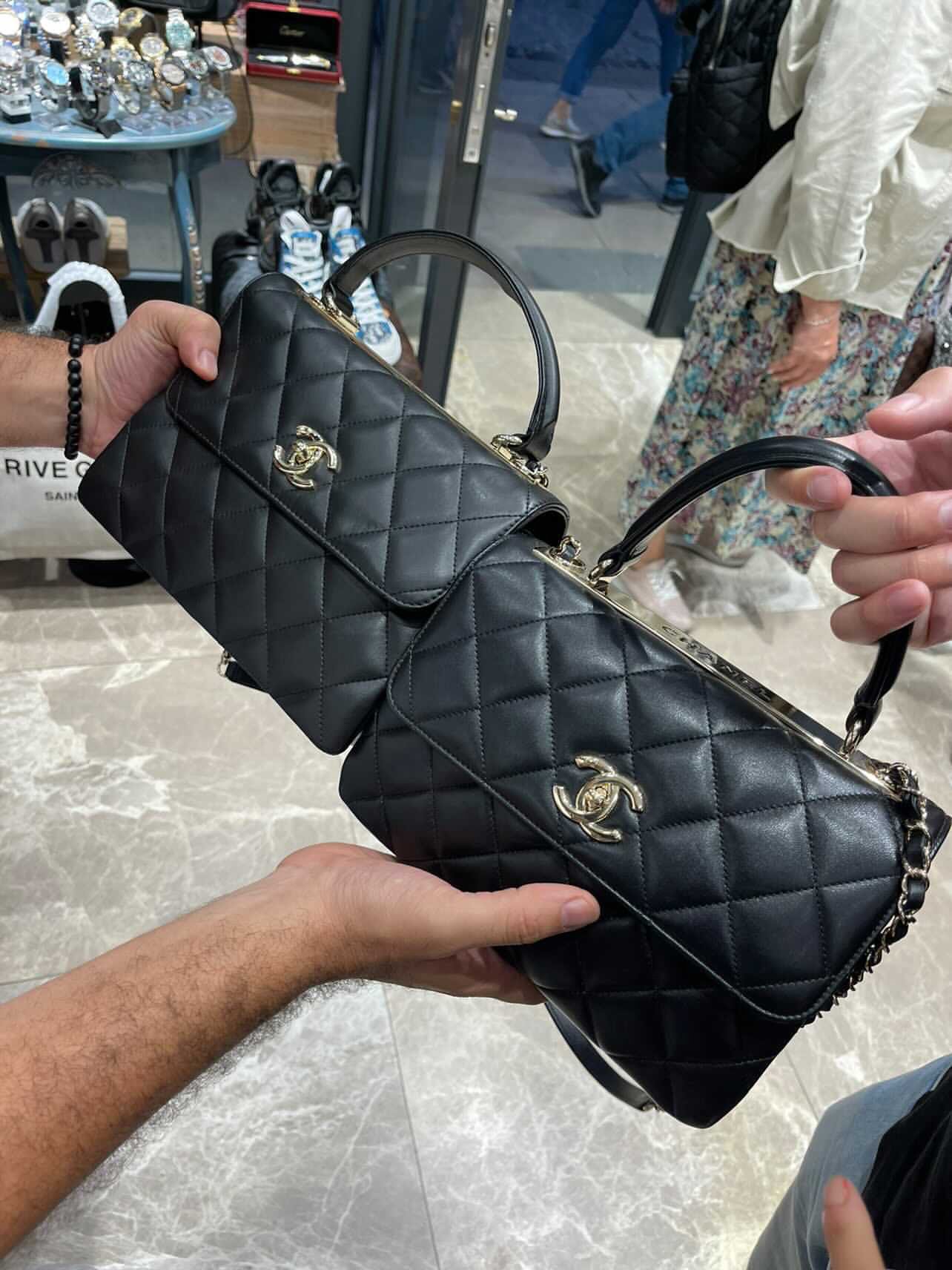 We followed the designated person outside of the grand bazaar – none of these places were located inside. We would pass stores that had regular things to offer and went to the back of them or even through restaurants and then some terrible little staircase in the back of some extremely weird building. It was just like my friend told me – the sketchier the better- her statement was so true.
The more hidden it was the better the quality of the items. I can tell you that I was shocked! For someone who appreciates the real bags, I know most of the details which you need to pay attention to. I have even bought pre-owned items in my past and always made sure these were authentic by purchasing them from a trusted seller such as trendlee or the real real. My fear of buying by mistake a replica was always by my side and my sister is a handbag pro, thus we have many times discussed all the little details one needs to pay attention to when buying a pre-owned bag. This knowledge obviously helped me that days as I could spot the differences in the fake ones.
When my boyfriend and I arrived in these rooms, the first things that I always noticed was that people were buying these accessories that you wouldn't expect. Most of the time of russian or middle eastern decent. Sometimes european. You could see that they were very keen on buying the fake bags and shoes that were on display. If you wanted, lets say, a CHANEL jumbo in blue with GHW, no problem, someone would come from another room and bring it to you!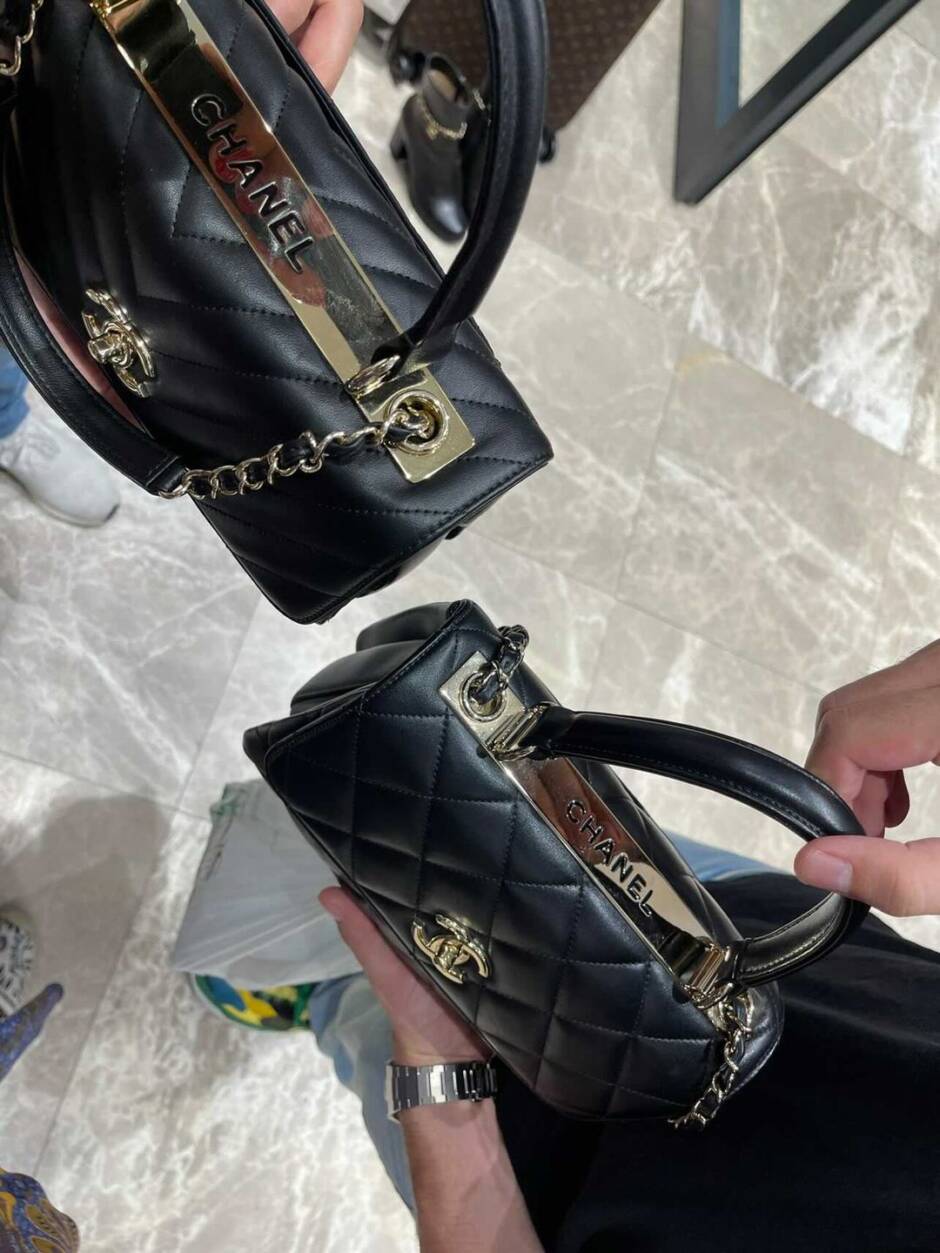 I mean they even had shoes with boxes that were replicated!!! I couldn't believe my eyes.
I wanted to play the stupid person who has no idea about the real bags and I asked a lot of questions such as how to make sure no one could spot the bag was fake. The sellers would show me the stamps and identification codes. They did a very good job to be honest but as a true connoisseur of the real bags I could spot the flaws in these numbers. The CHANEL stamps located inside the bags didn't make sense. The sticking is usually what gives away most of the bags and especially with CHANEL handbags where the diamond shaped stitching always need to be aligned in the front and the back of the bag (this is the easiest way to spot a fake CHANEL). As for caviar leather, that one is really hard to reproduce. None of the caviar bags that were showed to me had the same feeling as the real ones. Nonetheless they were of very good quality, especially the lamb and chevron flaps.
One of the sellers even had all the exotic bags in stock. Chanel, HERMES, Dior, Gucci, Valentino, Saint Laurent, Louis Vuitton, Fendi and so on and on. They had all the bags, even some runway items. Limited bags made out of exotic skins were also available. One shop had very well made Hermes and Chanel bags in python, Croco and Ostrich for sale. These bags would go for around 4,000 to 6,000 Turkish Lira – making around 1,000 to 1,500 USD. When the shops were really good they would even give you a box and and a dust bag that came pretty close to the real packaging.
A CHA EL jumbo would be sold around 1,000 to 2,000 Turkish Lira – depending on the selling shop and the quality. A sac du Jour by Saint Laurent would cost 600 Turkish Lira, equaling to around 150 USD. Of course, you could always negotiate the price. You could even buy the CHANEL trolleys and XL flap bags, I could have never imagined that these items would be replicated!
Since my boyfriend was turkish, I told him to socialize with these guys and find out how they manage to produce these bags. Well, the answer to that was simple; they buy the real one and replicate it and then sell the real one to someone else who does the same.
Furthermore they have people inside of some of the places where accessories are being produced. This is relatively easy for them since a lot of luxury brands have parts of their production in turkey.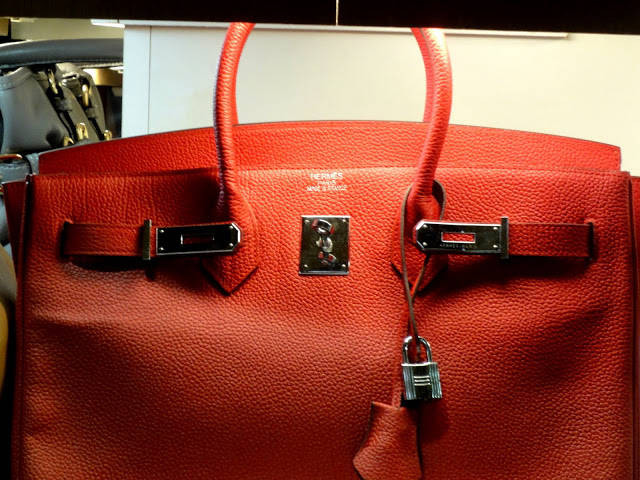 As mentioned in the article published by PurseBop, many people hide their fake accessories through Instagram. It is easy to mask them there. People you would never expect to buy fakes actually buy fakes. In one of these stores, there was a lady picking out around 4 bags (Dior and CHANEL). During my stay in Istanbul, my boyfriend and I stayed in one of the best Hotels in the city, Later that evening, I saw the same woman walking into the Hotel with a huge anonymous shopping bag. Of course I knew what was in there.
Even in my past, I went to upscale events. It happened more than once to me that I spotted the girls wearing fake bags. One popular model was the boy bag. So easy to see when it isn't real. Many also had fake Birkins – I guess once you have a real one at home you see the difference, which often lies in the small details.
Nowadays, we are under a lot of pressure of always showing what we have and buying the latest IT-Bag and Shoe. Not everyone can afford it and thats okay. Even if you can afford it, you shouldn't feel pressured on being part of the fashion wave. This peer pressure is often what pushes people on buying replicas. My advice; instead of buying unnecessary shoes and coats from Zara and other brands, put the money aside and save it for the baby you always wanted. It is not about the quantity but about the quality :) And a true classic will never go out of style.
@queen_isabelle8
Photos courtesy: http://www.thedollsfactory.com
Please login first to submit.
Hi there, I am off to Istanbul soon and am going to try and find the stalls you talk about above. Are they sketchy that you wouldnt go to them by yourself? Ill be travelling alone (27yo female) thats all. Thanks :)
You must login to post comments