Despite luxury conglomerates posting record financials amid soaring pandemic pushback, some retailers are still feeling the pinch of an underwhelming year of tourism and spending. Almost a year after Chanel's flagship boutique on London's Bond Street was put up for sale, another staple of luxury retail is following suite.
Yesterday, news broke that Selfridge's, one of the most beloved department stores in the UK, and Europe, is set to hit the auction block. With the goal of closing a deal by year end, the Business of Fashion reported that bids are starting at approximately $5.5 billion. All four retail locations in the UK, as well as its Dutch and Irish stores, are included in this deal.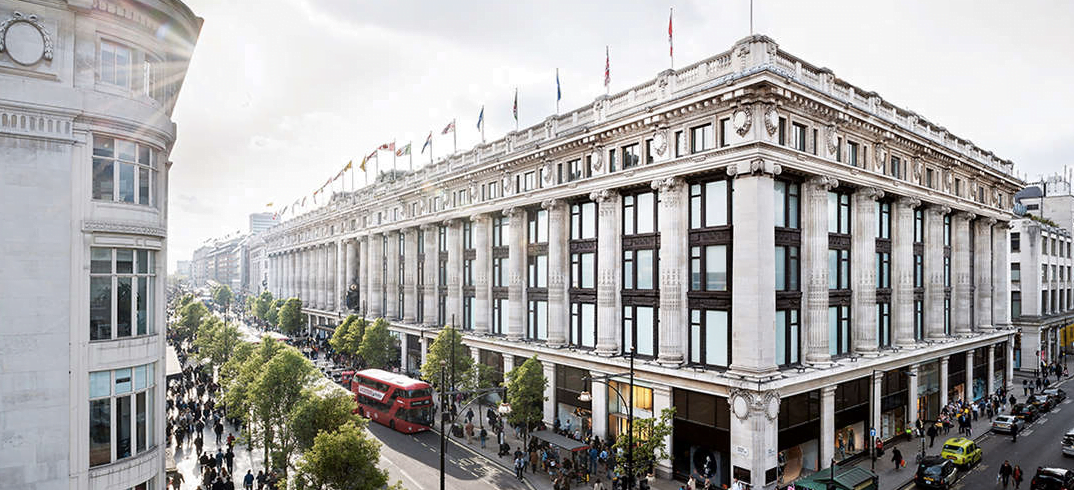 Founded in 1909 by Henry Gordon Selfridge, the department store is home to such luxe brands as Louis Vuitton, Dior, Versace, Balenciaga and more. Often compared to, and held in the same regard as, fellow luxury department store Harrod's, Selfridge's has long been a popular shopping destination for tourists and locals alike. The flagship building on Oxford Street sports an elegant and regal front façade and is an architectural marvel- attracting keen-eyed design connoisseurs and eager photo-op enthusiasts alike. Inside- the store has evolved to become a shopping lover's paradise, with top tier restaurants galore, recreational activities and halo brands lining the aisles of each floor.
What's to come in Selfridge's future? Only time will tell. With rumours of an interested buyer already, nothing has been officially announced- though one might expect it in the near future.
What are your thoughts on the sale of Selfridge's assets? Is this a sign of what's to come in a post-pandemic world in luxury retail? How does online retail tie into all this and could online shopping be taking a bigger bite into in-person retail than we initially thought?
Image Credit: Selfridge's