November 28th- shock waves have been sent throughout the the fashion world. Luxury conglomerate Louis Vuitton Moë Hennesy has just announced the passing of famed Louis Vuitton fashion designer Virgil Abloh after a lengthy and private battle with cancer. CEO Bernard Arnault issued a statement saying
"we [at LVMH] are all shocked by this terrible news. Virgil was not only a genius designer and a visionary, he was also a man with a beautiful soul and great wisdom. The LVMH family joins me in this moment of great sorrow and we are all thinking of his loved ones on the passing of their husband, father, brother, son and friend."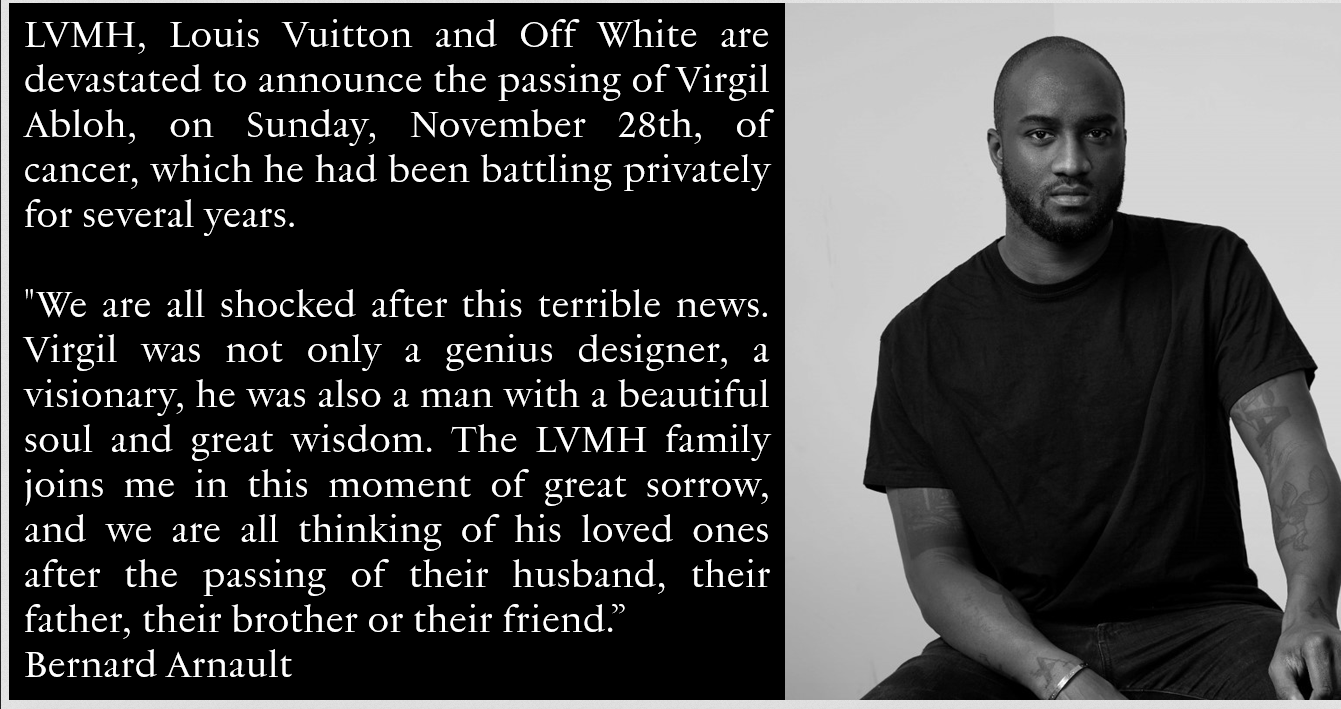 Not much is known at this point in time regarding Abloh's diagnosis and struggles with the disease throughout the past few years. He leaves behind a lasting legacy, having been at the helm of Louis Vuitton and its creative direction in recent time. He is survived by his wife, Shannon, and two children, Grey and Lowe.
More on this as information becomes available…
Image Credit: LVMH