British fashion conglomerate Burberry recently reported higher than expected revenues, beating market forecasts and causing a rally in share prices.
The major fashion house reportedly released an update stating that retail store sales in the last quarter of the financial year were expected to be 28% to 32% higher in comparison to the same period last year.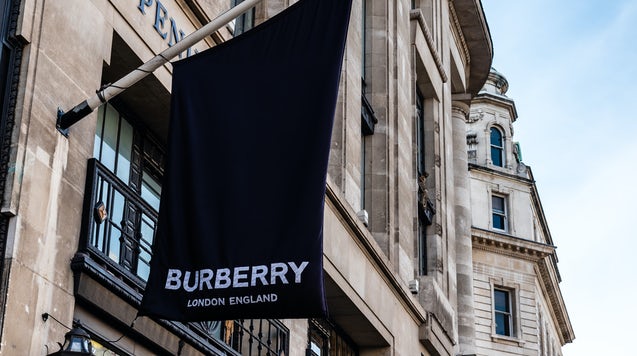 "Since December, we have continued to see a strong rebound and now expect revenue and adjusted operating profit to be ahead of consensus expectations," read the statement.
Stock prices for the fashion house too went up by 10%, touching pre-pandemic levels. A group wide annual revenue decline of 10% – 11% has been estimated by Burberry, which is lower than analyst estimates of around 13%.
These numbers are a direct result of increasing sales figures in Asia, and more specifically mainland China and South Korea – which in part made up for the dismal sales in Europe during the COVID-19 lockdown period and resultant travel bans last year. A few weeks ago, Burberry launched its first men's centric collection by Ricardo Tisci; which too was well received in the eastern markets. The line was inspired by the "great outdoors" and channeled gender fluidity.
Asian markets are reportedly responsible for the uplift in sales figures of other luxury brands including Salvatore Ferragamo and Prada as well. Other brands that have done well in recent times include LVMH fashion giants Louis Vuitton and Dior.
Read: Which Two Luxury Brands Nailed Success Amid the Hardest Time?
Read related articles below:
Hermès Birkins and Kellys Weathered the Pandemic Storm in 2020
Even With a Worldwide Shutdown, We're Still Buying Hermès
Louis Vuitton, Chanel and Hermès Top the Most Valuable Luxury Brands List
Photo: Burberry store in Regent Street, London.
Photo Credit: Shutterstock via Business of Fashion