Drake's generosity seems to know no bounds. The celebrated rapper has once again made headlines for his handbag giveaways on his latest tour, following his previous gift of a pink Birkin bag during a concert in Los Angeles.
Read: Drake Gifts Fan Pink Birkin: Front-Row Magic at LA Concert
During his latest performance in Miami, Drake took his generosity one step further. While performing at the Kaseya Center last week, Drake's eagle eye caught Nicolette Valenti singing along in the crowd. Without much hesitation, he had his security team deliver a Birkin bag to her.
However, this time, Drake wanted to set the record straight. On the stage, he addressed the audience, emphasizing that Nicolette was chosen not because of her physical appearance but because of her unwavering enthusiasm and love for his music throughout the night.
In a video capturing the giveaway, Drake can be heard addressing the audience, saying:
"I like to make people's days. This girl has been going crazy all night, in the brown top right here. She gonna need the brown Birkin bag to go with the brown top."
Nicolette Valenti, understandably shocked, has since shared a series of TikTok videos showing her reaction, and of course, the beautiful bag in question.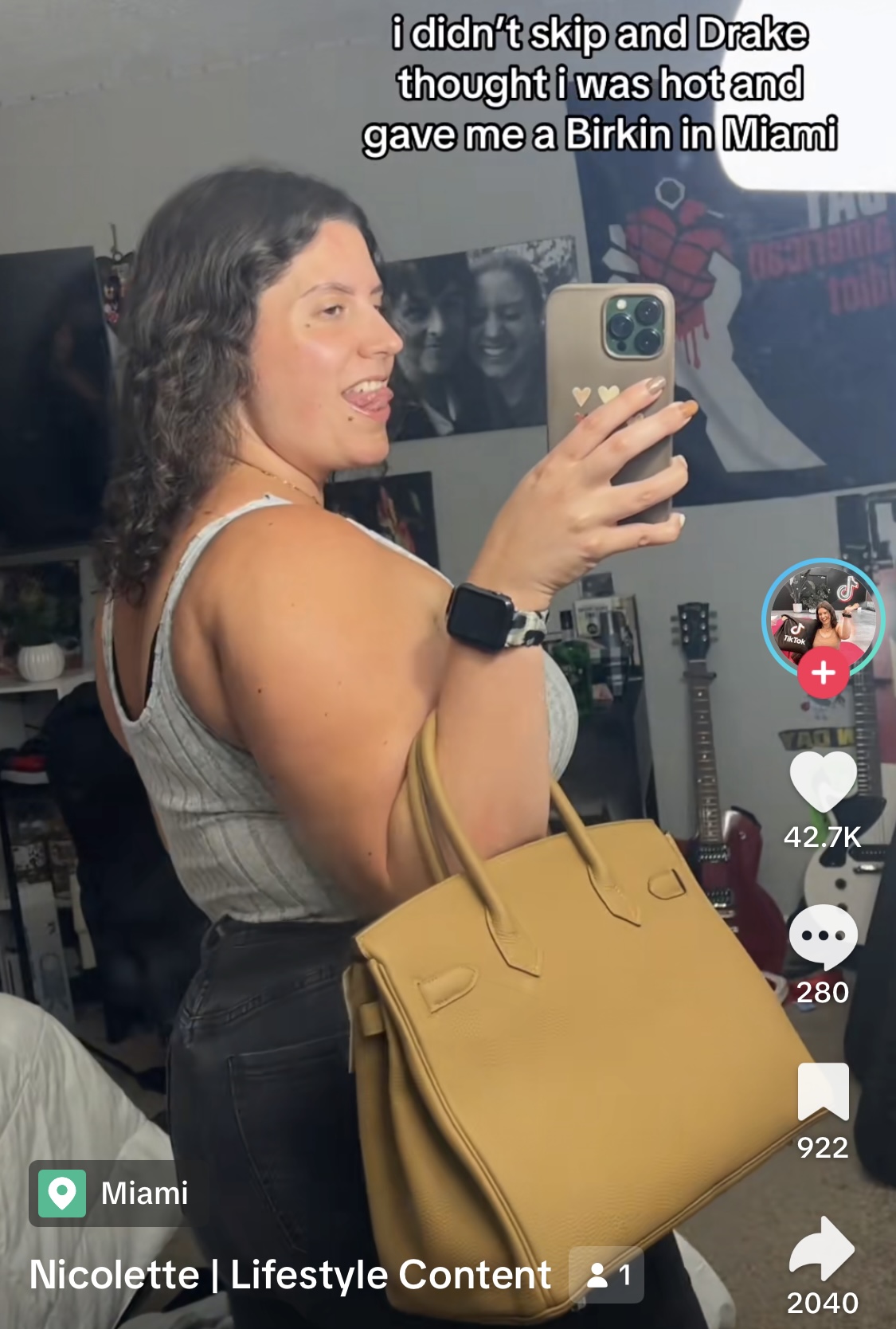 Drake's concerts are undoubtedly becoming the hottest ticket in town, and fans have been left wondering 'What bag will he give away next?'