With its rich history and colorful traditions, India takes center stage as luxury house Goyard pays homage to the country with its 2022 Anjou bag. The new Anjou PM features an intricately embroidered elephant on its front façade, happily going about its day (as would be the proud owner of such a piece, surely).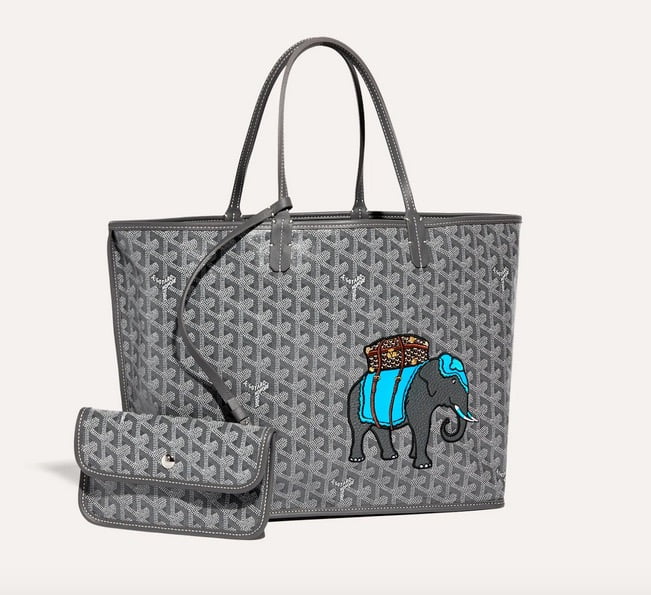 The embroidery currently seems to be only featured on the Anjou PM, which itself measures 25 cm x 14 cm x 30 cm. However, a rather whimsical aspect of this delightful little friend is the fact that it comes in 5 different colorways- pink, blue, red, yellow and green.
As per Goyard's official website, inspiration for this collection comes from India, "where many emblematic Goyard customers originate, such as the Maharajahs of Kapurthala and Rajpipla."
What do you think about the latest edition to the Anjou family? Are you a fan of the piece? Let us know!
Image Credit: Goyard