Princess Diana- royalty, humanitarian, style icon. Not only was the People's Princess a celebrated public figure, but arguably the pioneering force behind many of the fashion world's current staples. In fact, remembering Lady Di, one can't help but think of her breathtaking gowns, glittering jewels and sophisticated handbags that added that extra sparkle to her ensembles.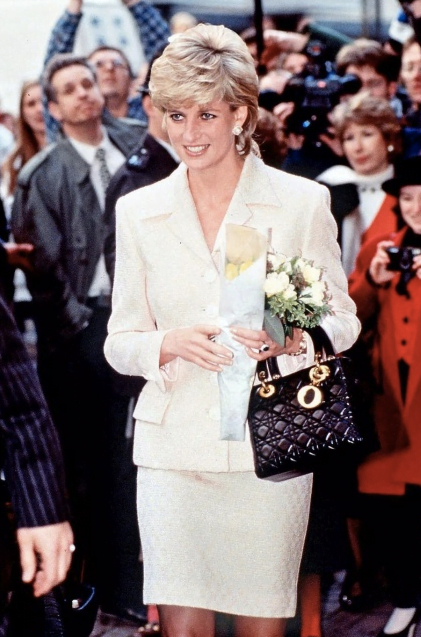 A star in her own right, anything Diana wore or carried almost immediately skyrocketed to the pinnacle of popularity. A prime example of this phenomenon is the Dior Chouchou- known today as the Lady Dior bag. Gifted to her on a trip to France by then First Lady Bernadette Chirac, it became a favorite. Diana was spotted carrying the bag practically everywhere. As a result, its name was changed from Chouchou to Lady Dior. To date, it remains one of Christian Dior's most popular and recognizable handbags.
Fast forward decades later, another heritage house is celebrating Diana. To commemorate what would have been her 60th birthday, Gucci reimagined Diana's beloved bamboo handle tote bag. The bag is affectionately renamed the Gucci Diana bag.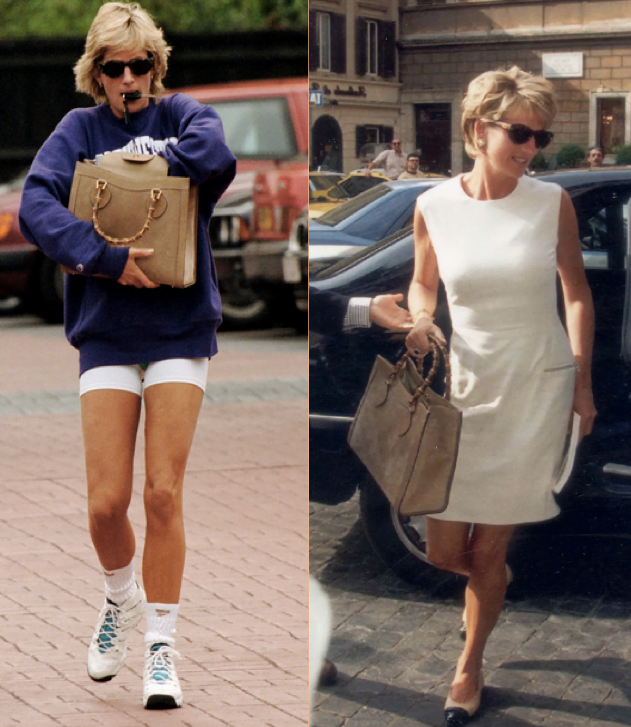 Available in three sizes, the bag differs from its original prototype. Gucci lovers will be happy to see that the tote is customizable. Options include an array of colours, leathers and neon straps that fasten the upright bamboo handles in place. Moreover, the bag also sports a detachable shoulder strap, allowing all versions to be carried either crossbody, on the shoulder, or handheld. The Gucci Diana bag ranges in price from just above $2,600 for the mini version, to slightly below $4,000 for the medium size. The small (which is the in-between size in this line) comes in at approximately $3,100.

Timeless, classic and elegant, the clean lines and simple design of the bag introduce Diana's style to a new generation. The bag already has stood the test of time. But we expect it will cement itself as another Gucci classic and an ode to the Princess who made it so…
Image Credit: Getty Images, Brendan Beirne/Shutterstock, Mike Forster/Daily Mail/Shutterstock, Gucci