Every girl deserves a beautiful bag that sits perfectly on their body. After all, you want to feel confident and comfortable when you're out and about. I have always been someone who chooses a bag based on its functionality and adaptability; to be able to wear it in multiple ways and have it sit just right on my frame. In my opinion, the centre of your bag should be placed right over your hip, not on your thigh and not too close to your chest.
As part of the Year of Innovation at Hermès, they have introduced a new item called the Scarf Attachment or L'Accessoire De Sac Attache Soie. It is a great way to not only accessorise your bag but also an option to extend your bag strap to suit your frame.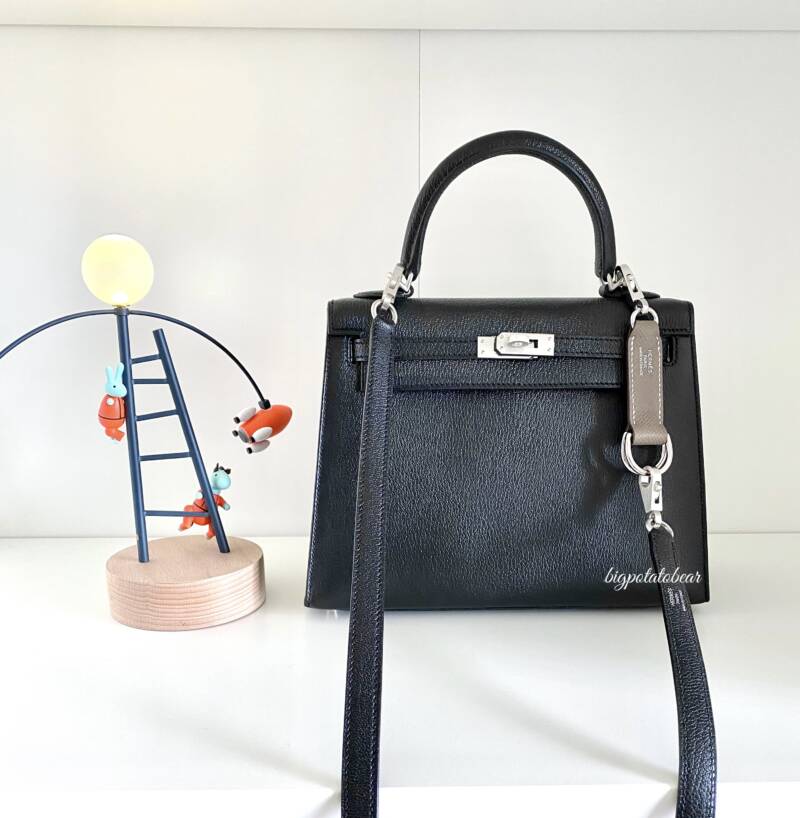 I am 163cm/5ft3″ carrying my Kelly 25 for your reference. Pictures show you what it looks like on me (front and side views).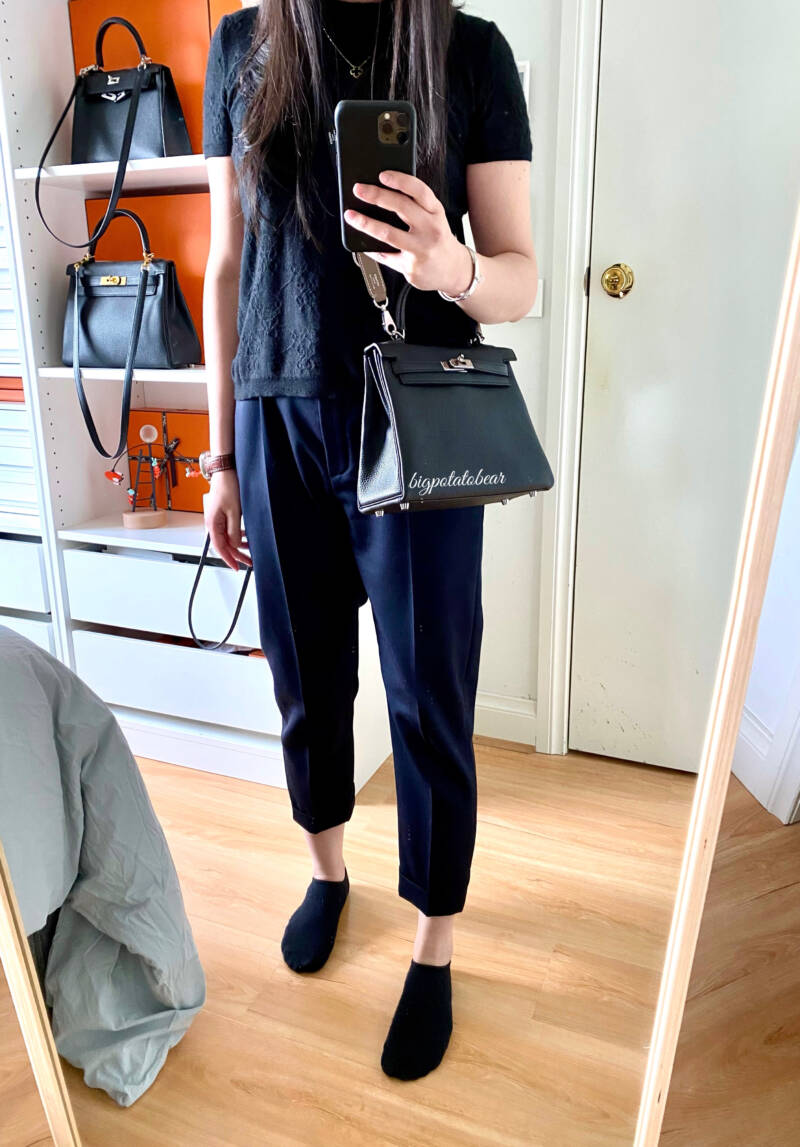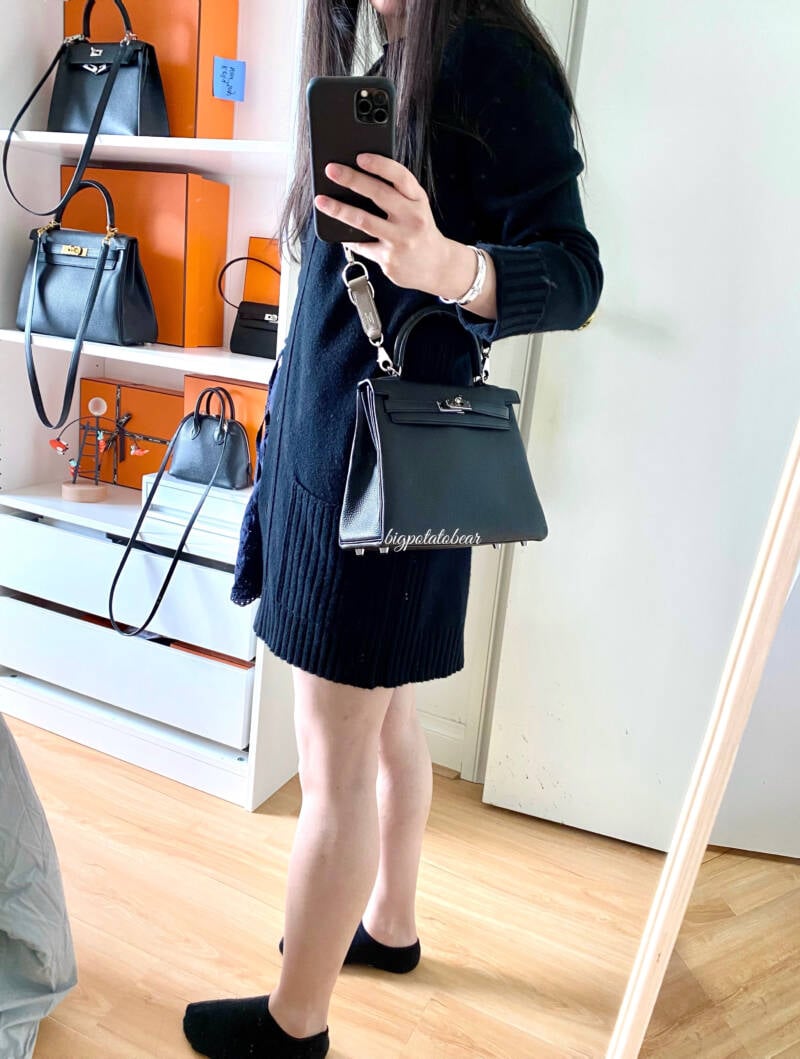 Here are some other useful and interesting facts:
1. It's intended to be attached onto your bag with a choice of your favourite silk but certainly works as a strap extender for your bag too.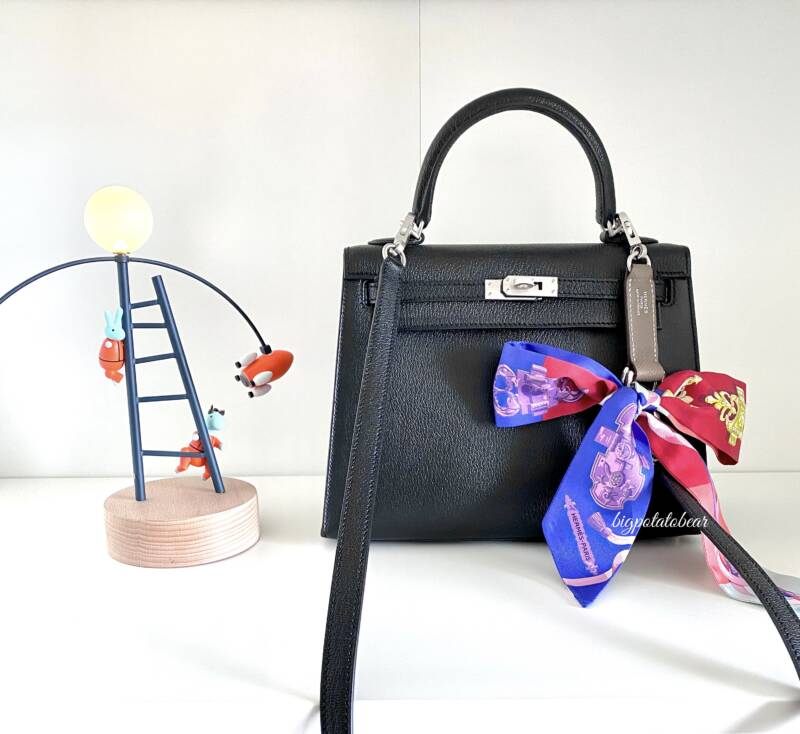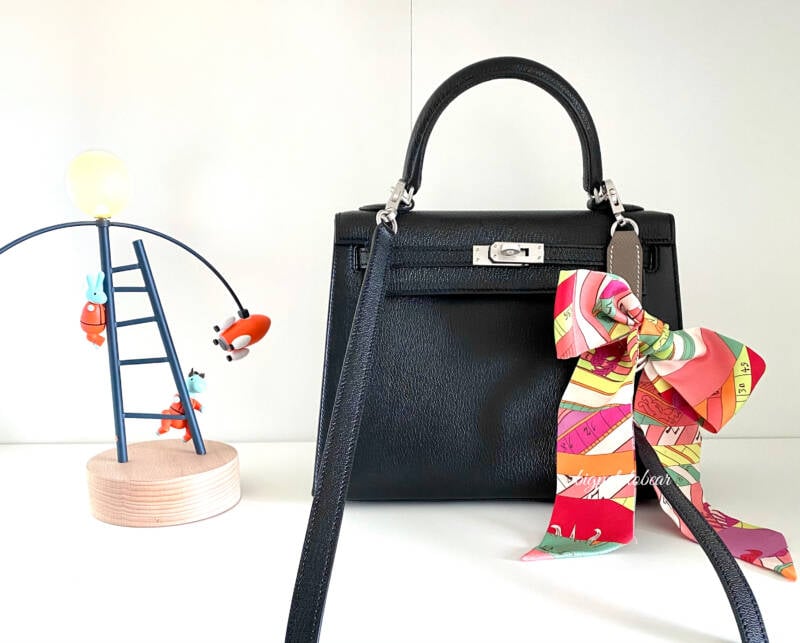 2. The strap on the attachment measures ~7cm. Using this attachment offers you a strap length of in between 85-105cm. If you find the Hermès standard strap length of 85cm too short to wear crossbody or 105cm too long to crossbody, this is your solution. As winter approaches most part of the world now, this extender is the perfect length when stacking layers of clothing!
3. Hermes used to offer 90cm strap length for their Special Order bag selection, which is now discontinued so this is a good alternative.
4. This extender comes in a set of two so you can't only buy one. Why, you may ask? They are for those who wish to turn their silk into a bag strap. Imagine the possibilities of choosing any length of your choice!
5. I'm sure there are many other ways to dress up with this little cutie such as wearing it as a belt or using it as a key chain or simply using silk as a bag strap! 
6. The strap that comes with the Mini Kelly Bag does not fit onto this attachment (the hardware is too small), but you can still use it by swapping the Mini Kelly strap with a Kelly 25/28 strap (or any strap with a bigger hook), and attaching it to your Mini Kelly Bag.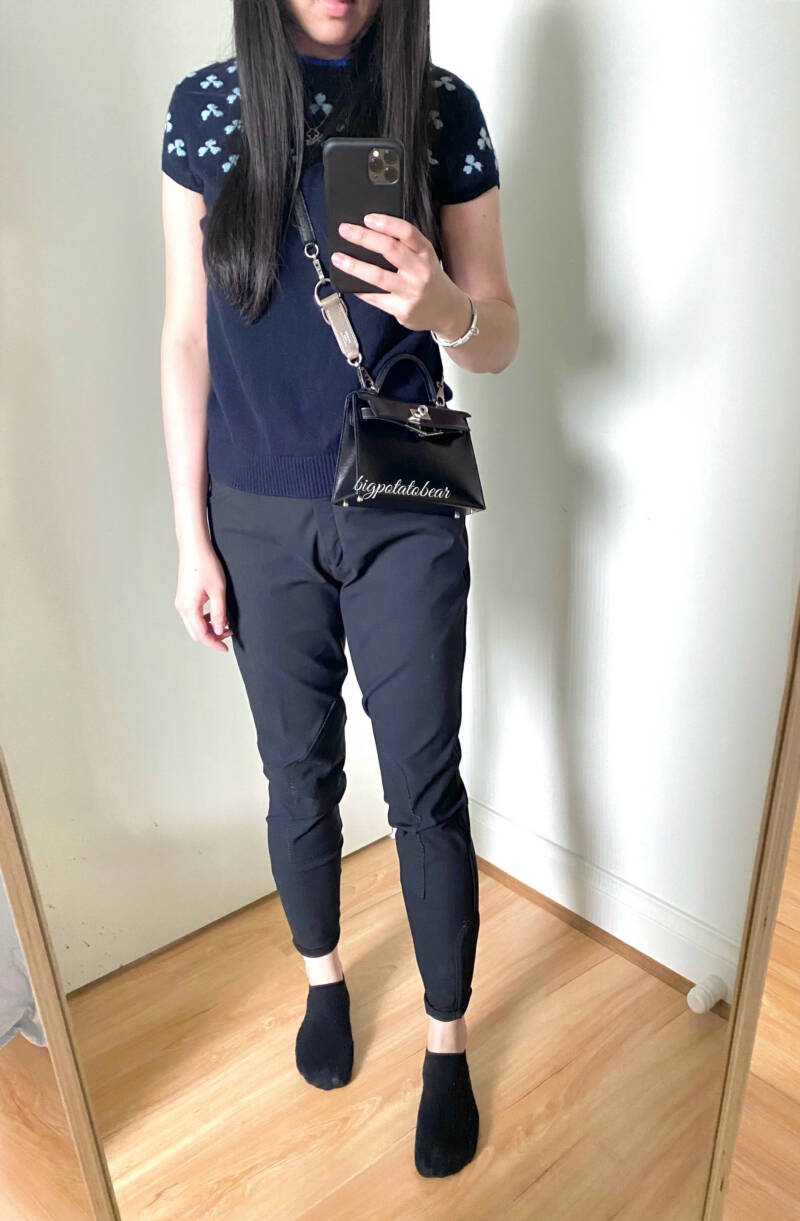 The one I have here is in Etoupe Palladium Hardware – also my very first Etoupe piece. Oh, how I love the contrast stitching! In Australia, it retails at AUD1445. According to my sweet SA, this scarf attachment is expected to come in other Epsom leather colours such as Gold and Indigo, and will be available in both gold and palladium hardware!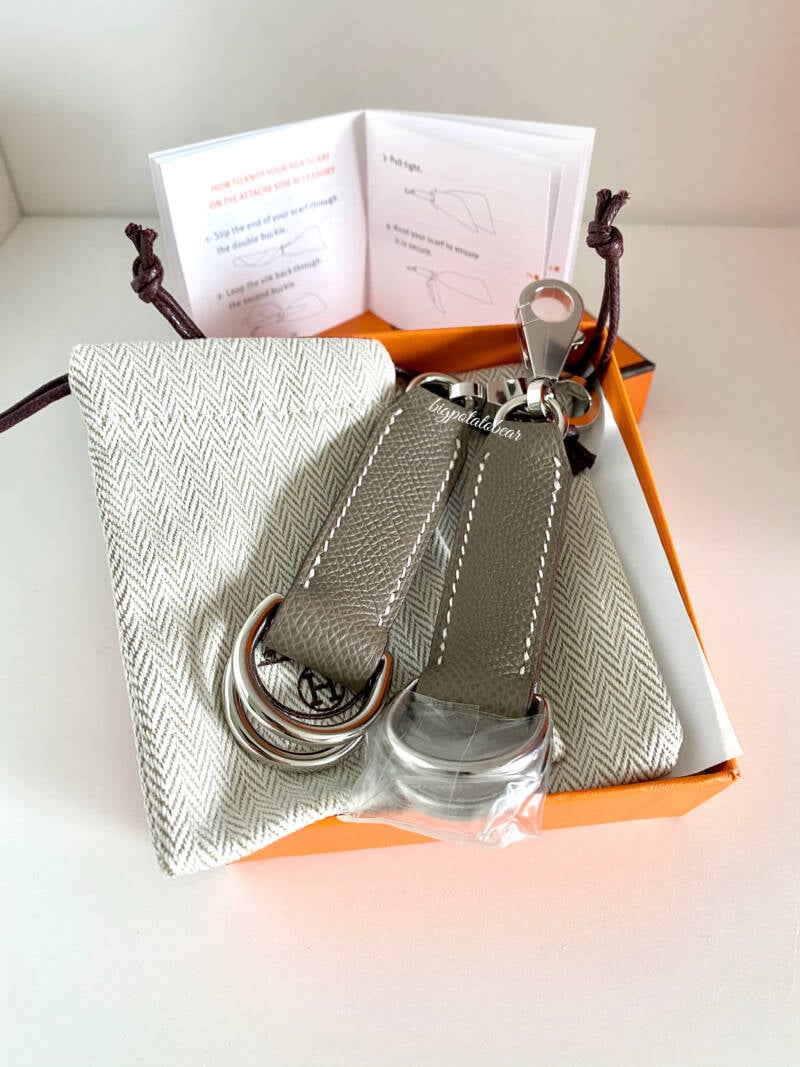 Love @bigpotatobear via PurseBop
XO
Please login first to submit.
What a wonderful idea! What are the dimensions for the attaché soie?
You must login to post comments
You must login to post comments