Louis Vuitton recently unveiled a limited edition capsule collection, in collaboration with Italian artist Piero Fornasetti, in time for its Fall Winter line. The collection is meant to be a crossroads between architecture, design, artistry and fashion. Applied on classic Louis Vuitton handbags like the Alma BB, On The Go and Capucines, the collection is very much architecturally focused. However, at first glance, I couldn't help but draw comparisons to another familiar handbag adorned with crescent windows…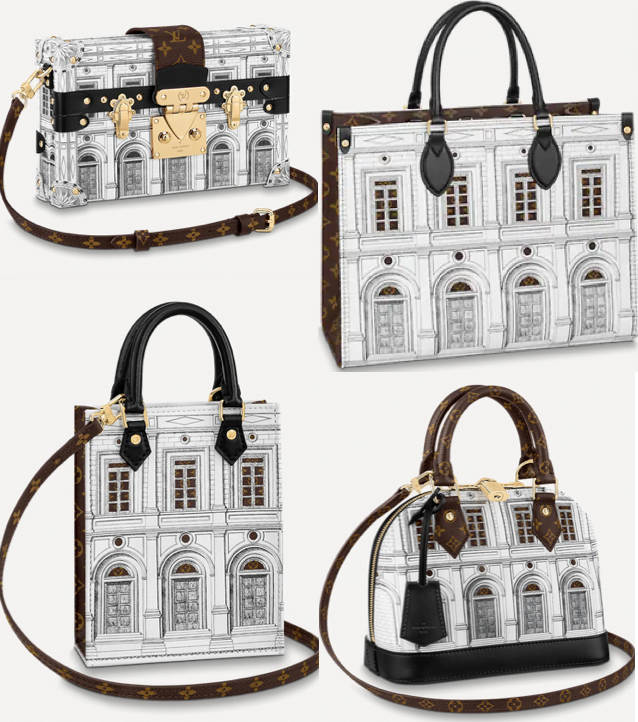 As is clearly seen, the design that is common between Vuitton's handbags in this collection is Fornasetti's arched window design. Almost immediately, my mind went straight to Hermès' Faubourg Birkin. Despite the Faubourg being more animated in design than Vuitton's realistic sketched windows, the similarity between the two is something I cannot unsee.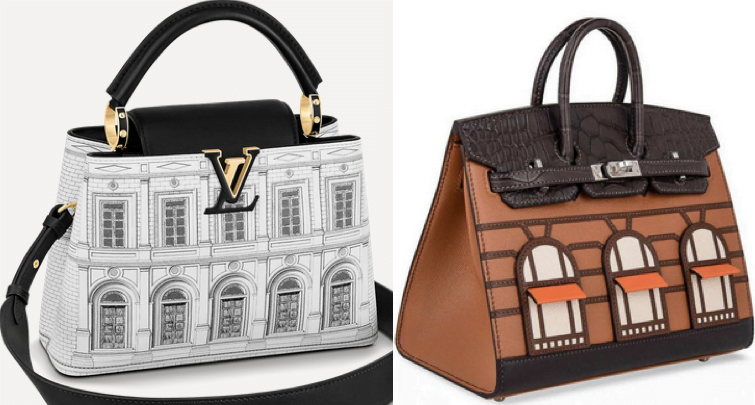 What do you think? Can you see the similarity between the bags in Vuitton's collaboration with Fornasetti? How do you feel about the new capsule collection and is anything making it onto your wishlist? Be sure to share your thoughts!
Image Credit: Louis Vuitton, Hermes, World's Best