A rather interesting story in the New York Post got us thinking. As the title of that piece essentially bemoans: why are luxury stores still limiting crowds? And, as that newspapers posits… they won't tell us why.
We are now two-plus years into the COVID-19 pandemic. Vaccinations and therapies now exist to battle this virus. And, in New York City, which had some of the most stringent protocols, many stores, restaurants and other outlets have bid adieu to these procedures. In fact, NYC Mayor Adams has declined to reinstitute restrictions and mask requirements, despite increasing cases of COVID.
Notably, however, luxury boutiques have not yet followed suit. Rather, outside many posh establishments are queues with prospective shoppers hoping to go inside without an appointment. Let's take a closer look.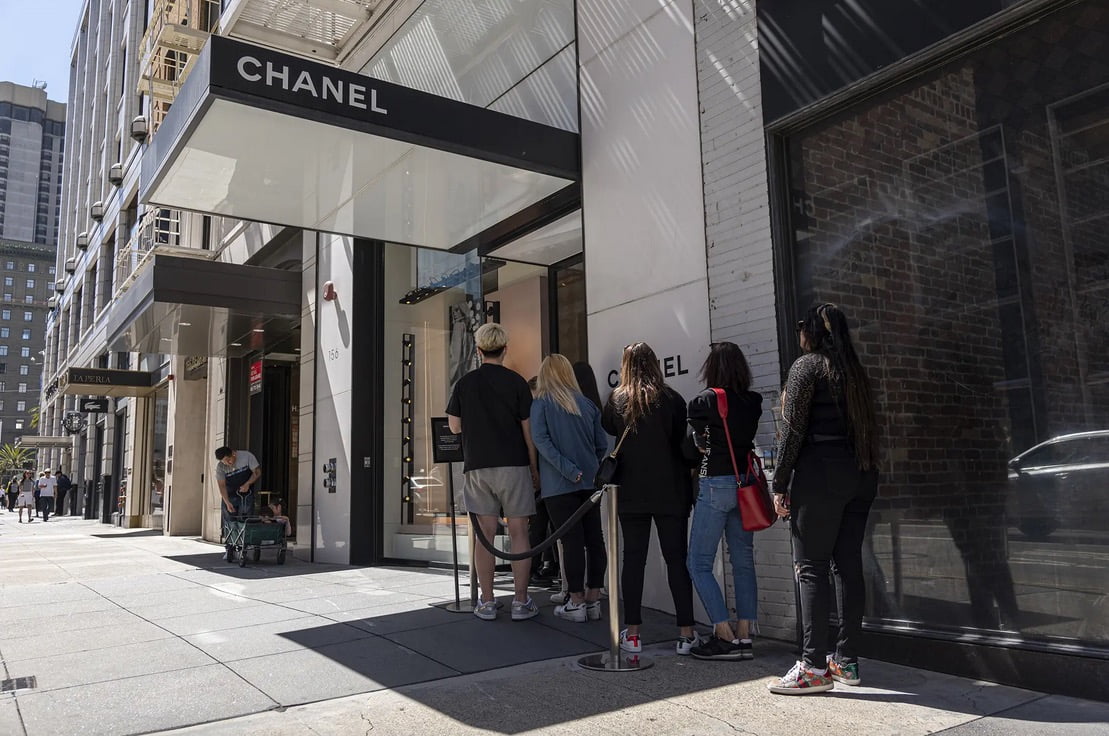 Image Credit: Bloomberg,
An initial jumping-off point when discussing this topic is the fact that over the course of the pandemic, many stores limited the number of people allowed inside. That is, once the boutiques reopened; recall that many were shuttered altogether in the early days.
Luxury boutiques took one step further by implementing appointment booking systems. In doing so, it would, arguably, be easier to keep track of the clients coming in and out of shops (for, perhaps, virus tracing) while adhering to social distancing requirements. Shoppers could enter, be immediately helped by a Sales Associate and walk out with what they were looking for in time efficient fashion. All in all, a safer shopping experience for everyone involved.
Over time though, as people ventured back into the world, folks without appointments also wanted to take a peek inside the likes of Chanel and Louis Vuitton. Rather than allow free and unfettered entry for all, boutiques set up queue lines, complete with stanchions and greeter, and sometimes security guard. Wait your turn, perhaps until a sales associate was free for you, and then be allowed in to shop. This practice makes quite a lot of sense- especially in the context of COVID. Now though, people (like the New York Post reporters) are questioning why luxury stores are continuing this formula.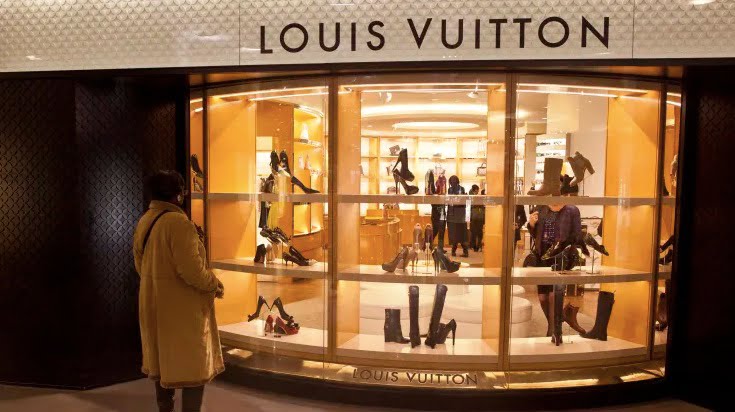 Image Credit: Balint Parneczi, Bloomberg
In fact, the queue wrapping phenomenon persists, with a plethora of images online showcasing long lines outside the doors of these luxury boutiques. Here's another angle, though, that serves as equal justification for the continuance of the same.
Luxury shoppers and, frankly, those in the know generally, have surely heard numerous reports of smash-and-grab robberies plaguing luxe stores. Within minutes, groups of thieves enter boutiques, taking whatever they can carry, and then make off in a speedy getaway, leaving with hundreds of thousands of dollars in stolen merchandise. Having been hit time and time again, crowd control might just be the key to solving this problem. After all, monitoring the number of people coming in and out of stores makes it more difficult for these large groups of thieves to wreak havoc.
"According to experts, roped-off customers can mostly thank a relentless epidemic of smash-and-grabs rather than social distancing for ramped up controls," states Lisa Fickenscher, author of the NY Post article.
Some people, however, aren't fully convinced that pandemic protocol and personal protection are the reason for Chanel, Louis Vuitton and others continuing the queue system. These skeptics think it's all about elevating the perception exclusivity, and perpetuating it with long lines and wait times.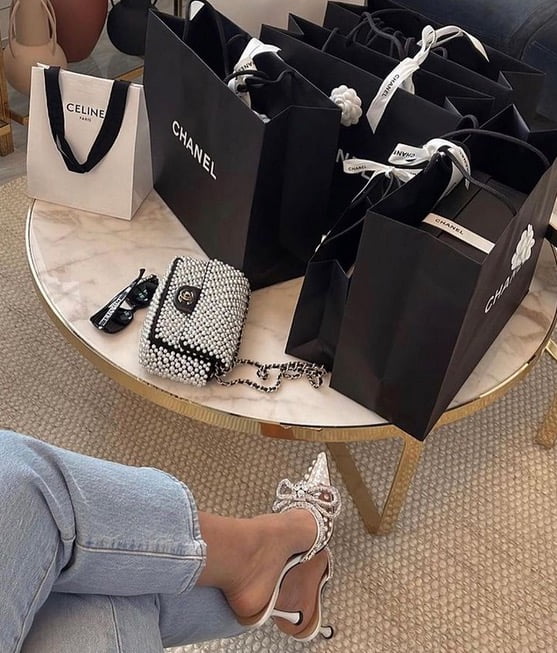 Image Credit: @fashioncoops
Could it be true? After all, when walking through the mall, you can't help but wonder what's the reason for all the commotion outside a store with a queue snaking around the hallway. Does a simple line of patrons give off the sense that what's inside is exemplary, sensational, extra-super-special? It just might. We're no stranger to the mental magic luxury brands have when it comes to perceived exclusivity. Whether through purchase quotas or VIP only stores, brands know it is imperative to maintain the meaning of the word 'luxury.'
Read:
Chanel Announces Opening of Private Stores for Top Clients
Dinners, Dancing, Diamonds: Luxury Brands Up-the-Ante to Attract VVIP Clients
So what do you think? Are luxe boutique queues really there to prevent germs from spreading? Or is it to keep us/them safe from an uptick in crime? Conversely, could it all just be to perpetuate a "luxury state of mind"? Needless to say, brands haven't necessarily been forthcoming with their reasoning. Yet, perhaps it is for the same reason they're doing so in the first place- protocol, privacy, protection. Here's a thought- maybe it's a mix of all three? Let us know what you think about this, be sure to share your thoughts.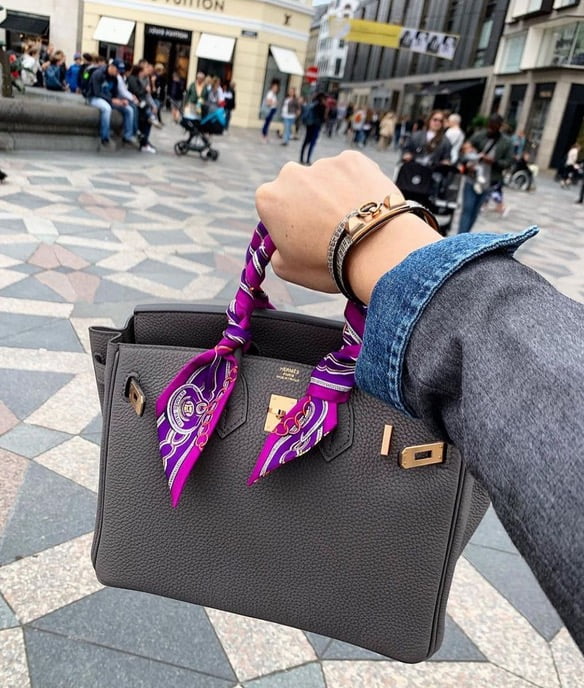 Image Credit: @bagsionista
For the full New York Post article:
Luxury stores still limiting crowds post-COVID — and won't admit why
Read Related Articles:
Please login first to submit.
Don't pass up the opportunity to visit our page and find what you're looking for with a single click!
You must login to post comments