I've known this brand my entire life. My earliest memory was my beloved dad creeping into my room and handing me this small wallet. It was fake as can be but my gawd did I treasure it.
Fast forward a few decades and I decided to celebrate adulting by purchasing my first bag. I brought my then heavily pregnant bff to the store and purchased an under the radar epi with matching wallet. Afterwards, when my bff graciously offered to "keep the bag" safe in her home for a bit.😂
I forgot how long I had that bag, but I loved it to pieces and after a decade or so later, sold it for almost what I purchased it for.
Fast forward another decade or so and I felt the once dormant siren call once more. But alas, the world is now so very different…
And in these dark times, I saw a glimmer of hope. A handbag that pierced my heart like cupid's arrow. Have you ever seen something and fall instantly in love? That's how I felt when I went through my Insta stories yesterday and saw this precious bauble on Song of Style – wondering to myself "OMG. What is THAT?!" And not only googled the heck out of it but also slept on it as one should.
But truth be told, I did head over to my local boutique after work and was stuck in this queue (I did mention the world is now different…) and just missed admission.😤 Nevertheless, I tried again the next day and my gawd, this brand is forever popular as there was still another now LONGER queue, but I do admire their efforts to adhering to the safety protocol. They even made sure we stood 6 ft apart before we can go inside. And once inside, use the hand sanitizer, no masks with vents and the SAs went out of their way to stand 6 ft apart from the client at all times.
But my visit wasn't long. I knew exactly what I wanted and miraculously it was there. I tried it on for size and the proportions fit me perfectly. It's definitely not for the shrinking violet but it's bold, beautiful and vivacious. Just what we need to get through these dark times. Self-care is uber important and just because we can't all hang out as we once did, it doesn't mean we need to live in a bleak and dark reality. I bought this to not only remind me of where I came from and but also to inspire me of what's ahead. And to bring much luck and good fortune. This is the year of the ox – where hard work and perseverance pays off. And we will only get through this together, as one unit vs some misshapen incongruous anomaly.
Enjoy! It reminds me of the Stephen Sprouse days but much cooler. The tuffetage is almost 3D with the subtle white shadowing underneath. The craftsmanship is sublime and made in France no less. For those who are interested, there are now 3 left in the US. Yes, I had the manager check. 😉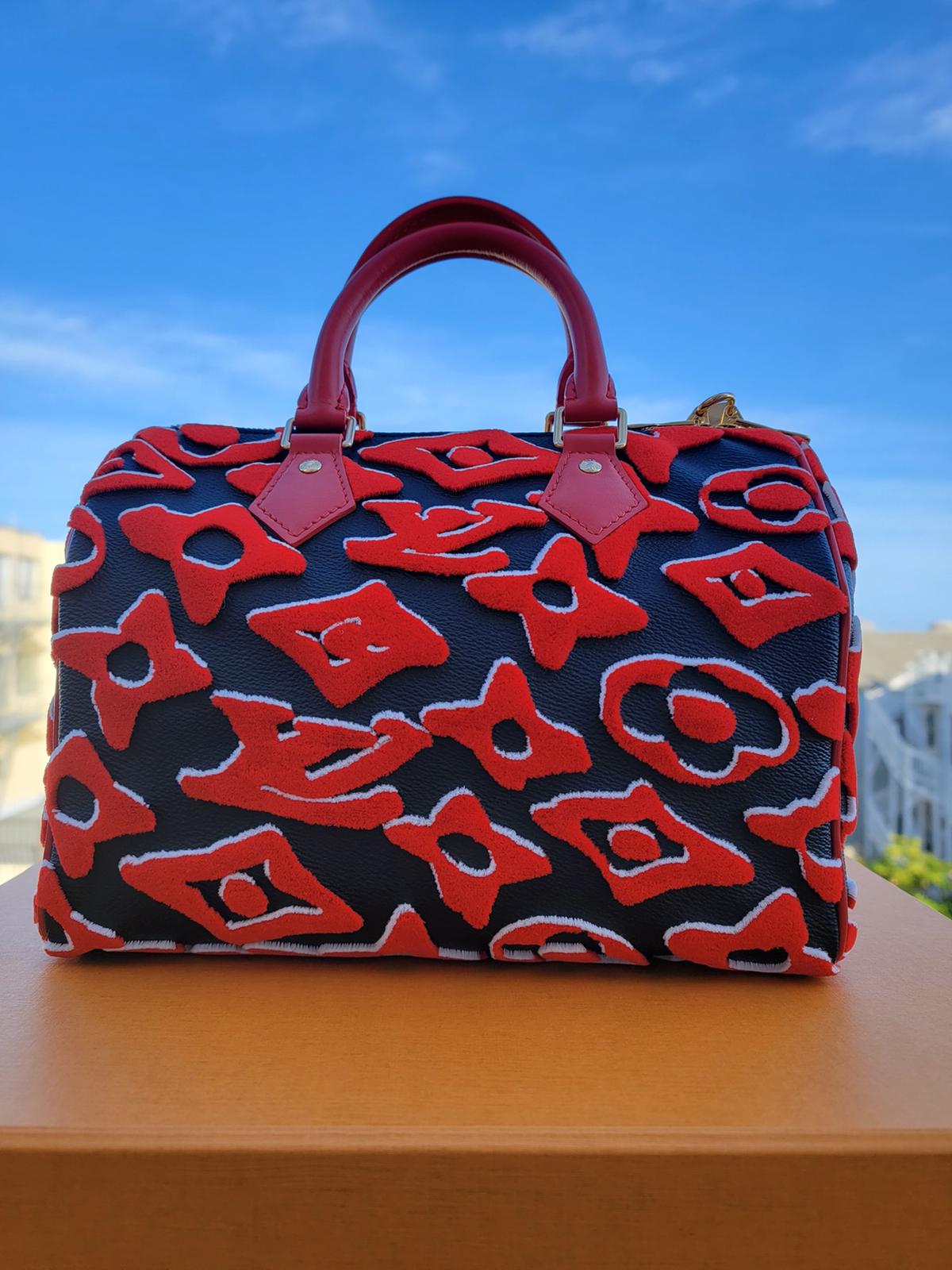 This is the first time they allowed any artist to modify its signature monogram. That's a 125 yr tradition people! I'll try my best with the photos but really the ones online just don't do it justice. If you have time and want to a momentary respite from the everyday doldrum of our now apocalyptic reality, I suggest you saunter over to the nearest boutique with a coffee in hand and wait your turn. Trust me, it's worth it.
Love anonymous
XO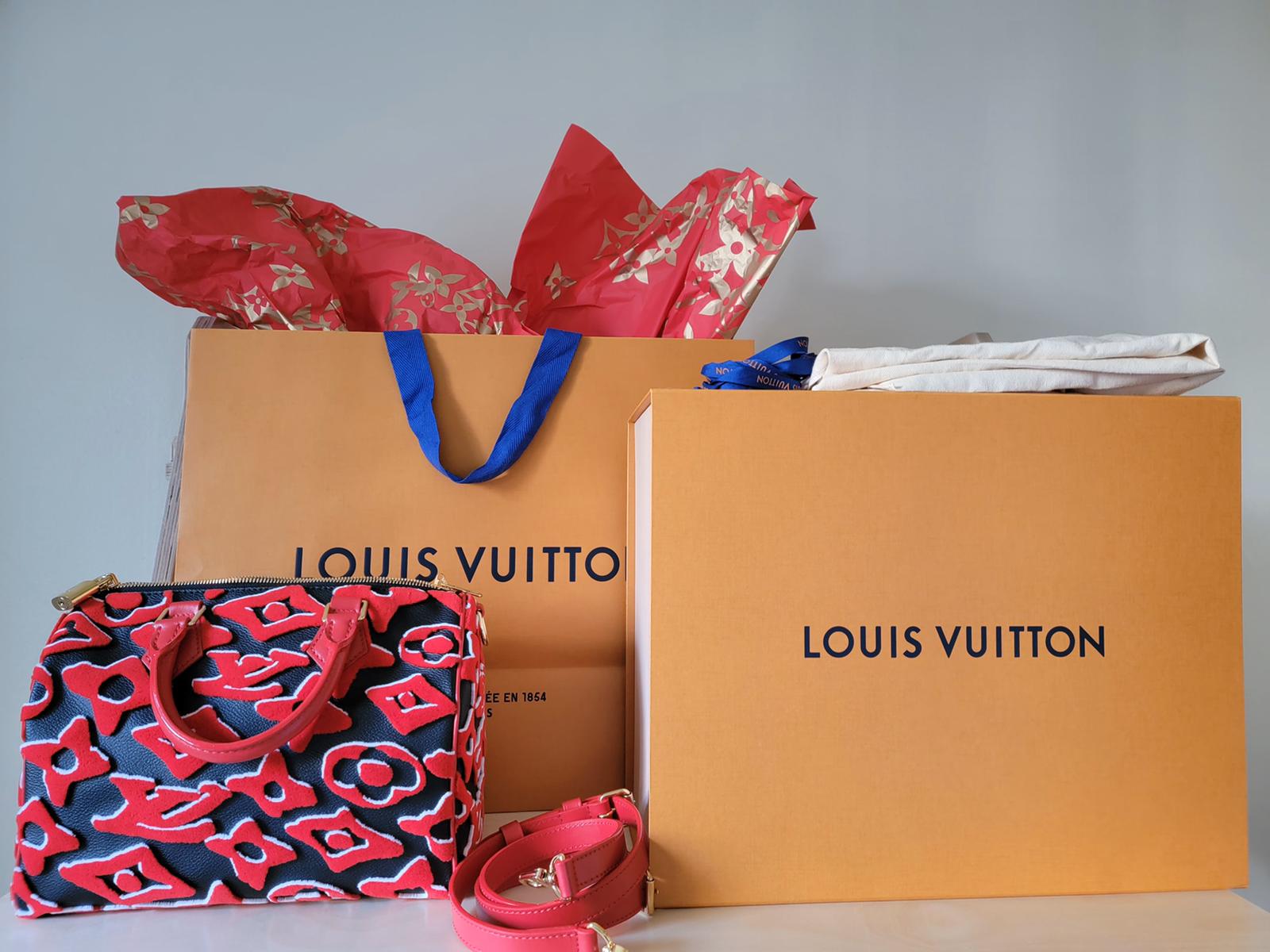 Read related articles below:
It's Time to Pay Louis Vuitton Exotics More Attention
The Louis Vuitton Gift Edit
A Look At Louis Vuitton's Pre-Fall 2021 Bags