High fashion's latest must-have lets you flip, spin, race and is so much more stylish than walking. Meet the luxury skateboard. While we may not all be sports aficionados here at BopTalk, we do know a thing or two about fashion. And when a plethora of top luxury fashion houses release designer skateboards and skateboard-inspired designs almost in succession, we know a trend is brewing.
One of the most exciting skateboard-related new releases is a new take on the Hermès Bolide bag which features the base as a skateboard. But don't worry, it doesn't have any wheels so there's no chance of your Hermès bags rolling away – the horror! The new skater cool bag comes in the 45cm Bolide bag size which is described as a travel bag. The new design debuted recently at Paris Fashion Week in the Men's Summer 2022 show designed by Véronique Nichanian. The bag even features a miniature skateboard as a bag charm.
The house has previously been influenced by skate culture chic. In 2017, Hermès released a collection of longboards and penny boards featuring patterns previously on its iconic scarves.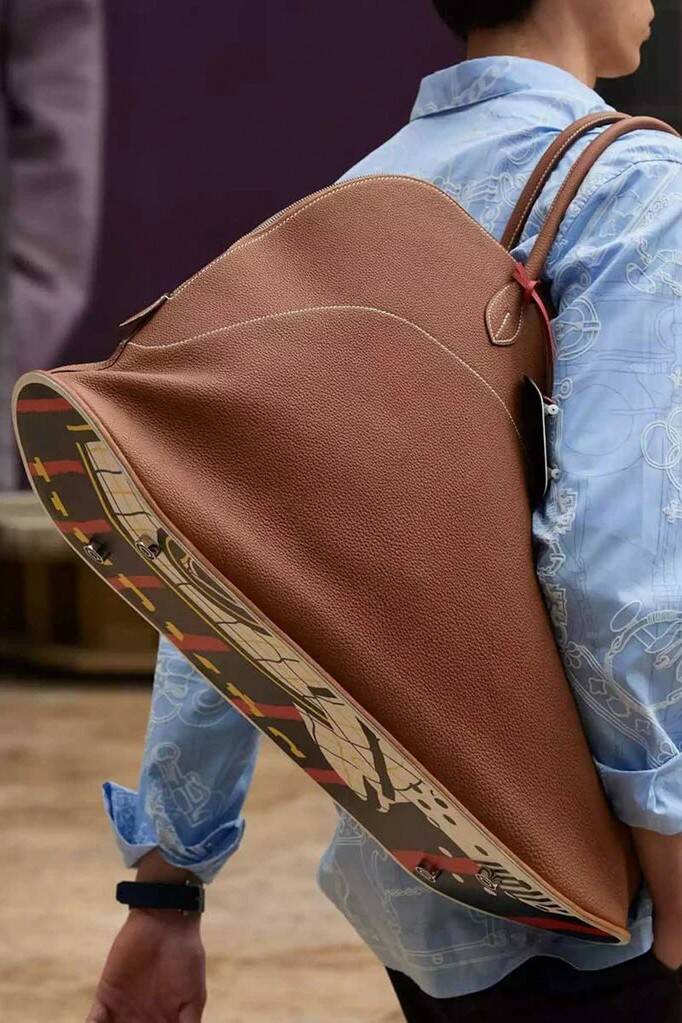 Hermès is not alone in its adoption of the edgy skater aesthetic. Louis Vuitton recently released a new watercolor skateboard. The design, of course, incorporates LV's famous Monogram pattern, adopting the watercolor theme from Louis Vuitton Men's Summer 2021 collection. Consisting of a white background with the colorful Monogram pattern in a watercolor effect printed on top, the pattern reminds us of the iconic early '00s Multicolore Monogram. Except, instead of adorning sultry shoulder bags worn by Y2K pop culture princesses, it's on a skateboard.
Even more luxury brands are riding the skate trend. The likes of Dior, Fendi, Chanel and Versace have in the past or recently launched their own takes on skate culture meets high fashion style. Kim Jones recently released Dior's first ever skate-inspired sneaker, the B27, designed in collaboration with surfwear legend Shawn Stussy. Chanel's skateboard came out in 2019 and the house has also released a series of sporting equipment, including a tennis racket which would make any sport or fashion lover swoon.
So where is luxury fashion's love of skateboards and the skater chic aesthetic heading? Considering fashion houses have been coming out with designer skateboards for several years now, it looks like this is more than just a fleeting trend to make headlines. And brands' incorporation of skateboards into their other designs, coupled with their new skateboard-inspired pieces, makes us think that the skater trend isn't going anywhere (or at least not by foot).
What do you think of luxury fashion's fascination with skateboards?
Photos courtesy of Hermès, Louis Vuitton, Dior