Last night's Hermes show, "Around the World with Hermès" had a very interesting bag takeaway.
How many times have we seen memorable iterations of the birkin? Remember the shadow birkin designed by Ramesh Nair during the stewardship of Jean Paul Gaultier at Hermès , which was reissued not too long ago? Then the JPG shoulder birkin? And of course the most recent iteration being the cargo birkin.
At last night's show, another iteration of the iconic Birkin was revealed. Look very closely at the show photos below.
Do you notice something different? No, the flap is not lopsided. It is actually a separate piece of the bag, like a flat pochette with a flap. The flap serves as the "connector" to the main bag. Without it, the birkin looks like a regular short-handle tote with a turnlock and sangles (belts) without a flap— pretty much like a regular birkin with its flap tucked into the bag.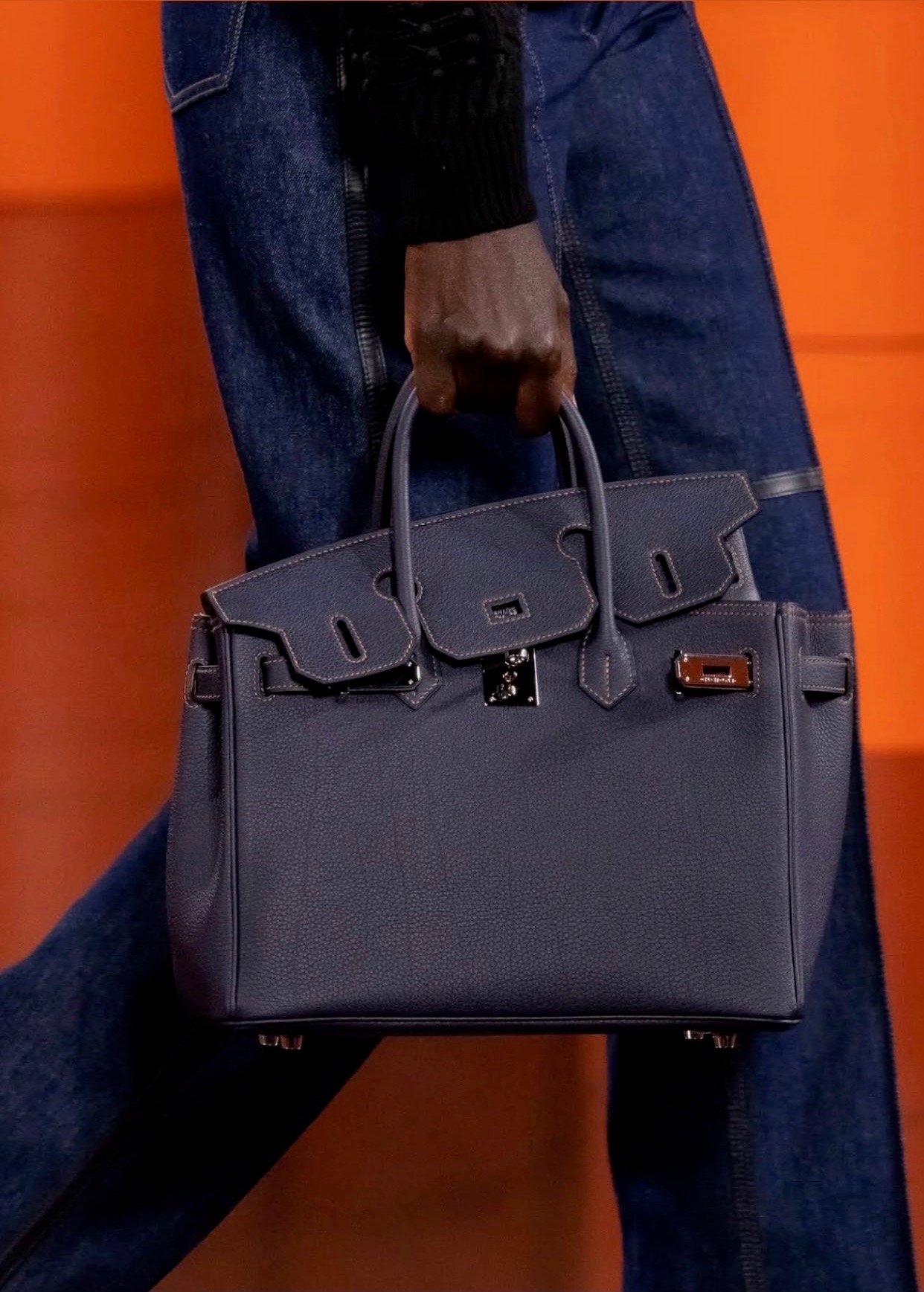 These photos in succession show how the FW21 birkin looks with its flap pochette, as it is removed.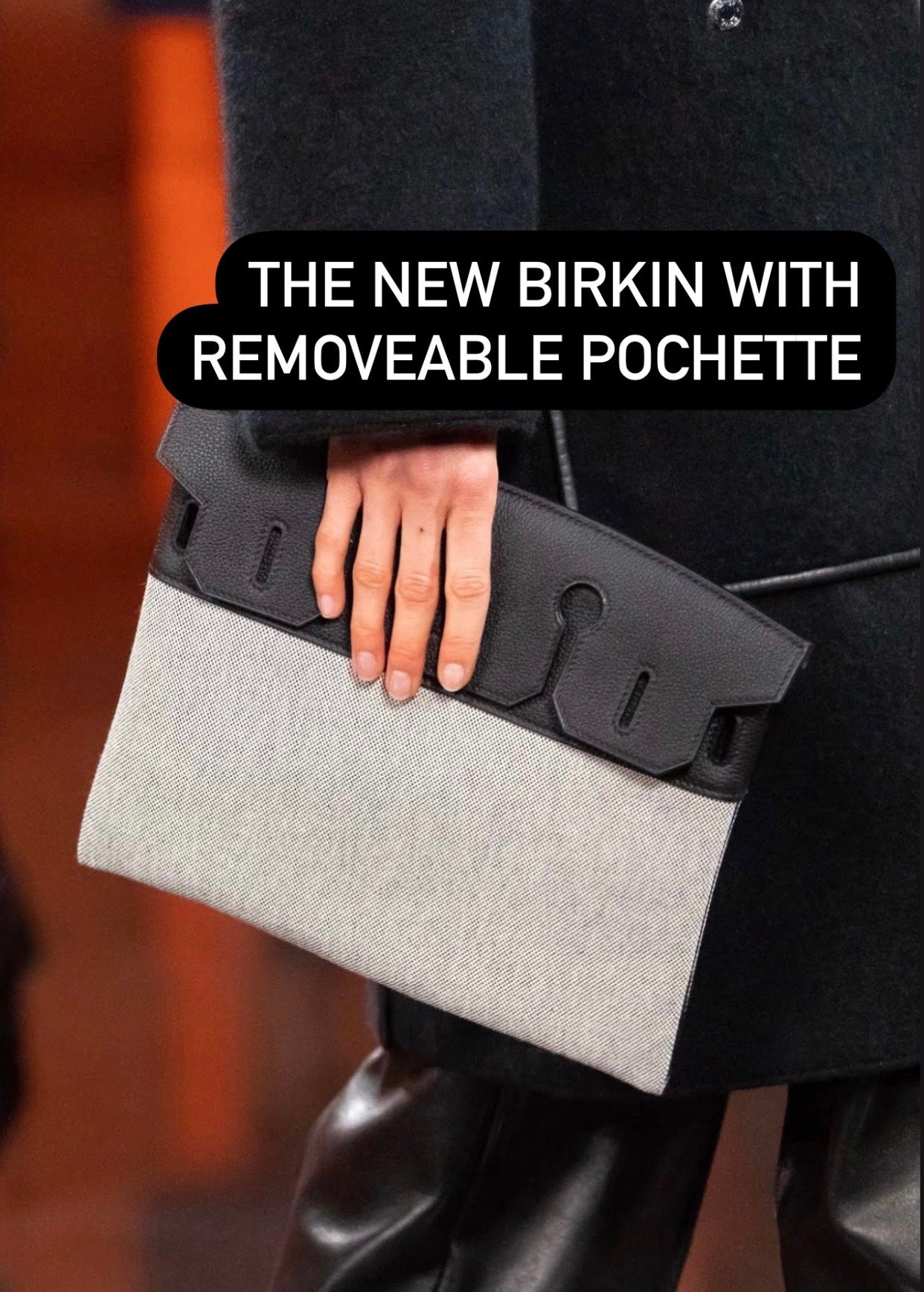 In a way, this new birkin is quite practical because if you need to run a quick errand but do not want to lug around the whole bag, you can remove the pochette to use! Also this pochette will safely store and compartmentalise your important things versus leave it with the rest of your belongings inside the abyss of a bag (we all know what that's like, hence many of us using bag organizers or separate pochettes when we carry a larger bag).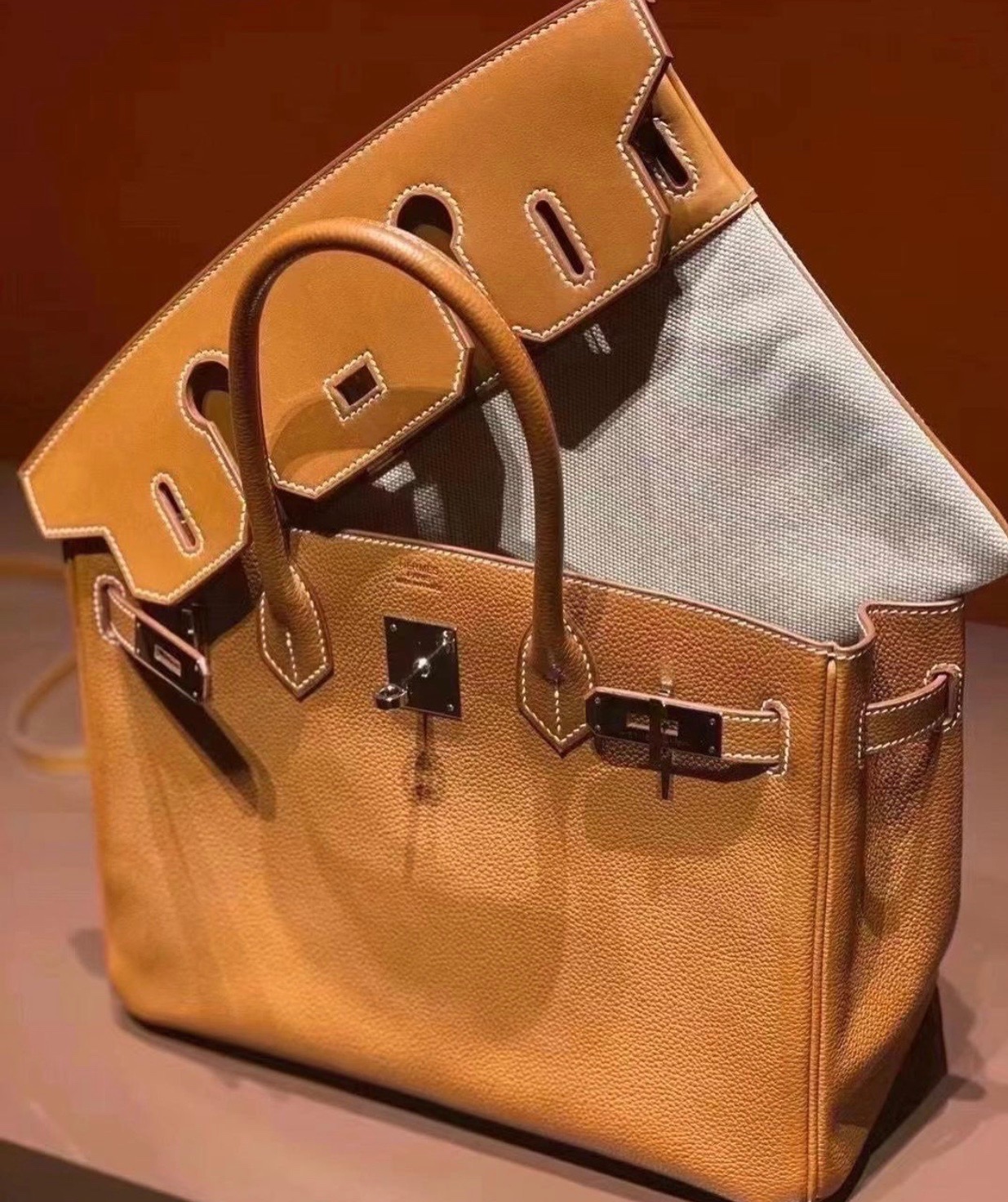 If you are not really "into" this style, don't fret because this is just a seasonal bag and will definitely not replace the classic birkin. Will it be a collectible? No doubt about it!
Tell me, do you prefer this new FW21 birkin over the classic birkin?
(Photo credits: Vogue.com, Leaf Greener)
@The Bag Hag