For those readers who consider PurseBop the source of all things Hermès, we are truly flattered. But, on some level, Hermès has done us one better. On September 6 (perhaps ironically the U.S. Labour Day), it opened its École Hermès des Savoir-Faire. Of course this school is not to teach colours and subtle styles differences. Rather, it is to train interested artisans in the craft that makes Hermès, well, Hermès.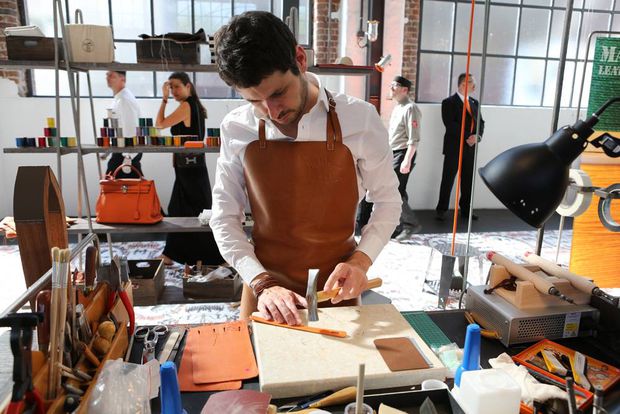 This new school, the Hermès apprenticeship training program, is accredited by the French National Education Authority. Graduating students will receive a French national diploma in leather-working. And, yes, there will be exams! But also available is employment at one of Hermès' workshops, as well as other professional and educational opportunities. It is open to all applicants who wish to become artisans and develop skills in crafting fine leather pieces.
The opening of this school is part of Hermès' efforts to increase its leather production. This particular academy is within Hermès' leather workshop of Fitilieu in Isère, France. Ultimately, Hermès hopes to embed a school within all of its production workshops.
Anyone here interested in attending? Or is our education more in the consumer variety? Let us know what you think.
Learn more here: https://assets-finance.hermes.com/s3fs-public/node/pdf_file/2021-09/1631000495/hermes_20210907_ecolehermes_en.pdf
Image Credit: Koto Bolofo for La Maison