It's February, PurseBops lucky month, and its filled with my favorites: reds and hearts…So let's have some fun, and pretend to be stylists to the stars….In honor of the 2013 Grammy's, the 2013 Oscars and the launch of my own blog—all this month (so excited!), allow me use my own collection to accessorize our top celebrity's handbags—after all my name is PurseBop ;-) and it would be my privilege.I will select from my personal collection, some old, some new, some vintage, and MY ultimate favorites, the BLINGY ones. My closet is certainly nowhere near as extensive as the Kardashians (I can only dream), but I think we'll find something for a few of our favorites.So I selected 6 Grammy attendees and am posting a picture of each of them posing for the camera with all their flare and attitude. I then selected and took pictures (note the RED backdrop, red carpet, get it? hehe) of a few of the pieces in my handbag armoire (of course I saved some for the Oscars).Now comes the exciting part: let's style each star with a PurseBop Pick. What would we like to see them grasping in their moments of glamour?Here we go……would love to hear your comments and have you share your thoughts on PurseBop's picks.
Rihanna: radiant as ever as the 'lady in red'. Loved her long tresses framing her face and my ultimate favorite—those red hot lips. Graceful, elegant and sexy all at once. Probably one of my favorite dresses of the night (go figure—its red) Was a lovely look for her, more feminine than usual.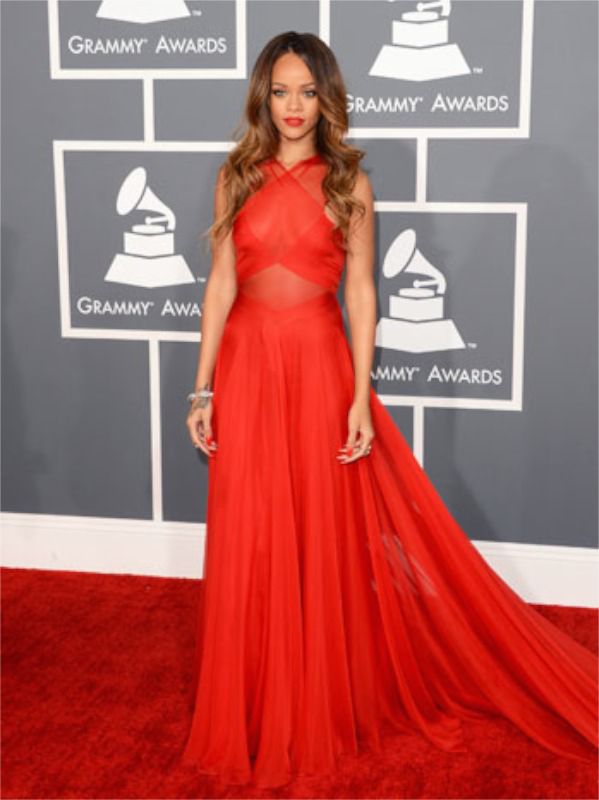 PurseBop's pick: Rina Dhaka Swarovski Temple Bag with 3 large dangling stones. This one's a show stopper anywhere I go.
The crystals are so large they shine for miles. I put my hand through the loop and carry it from the wrist and each time it moves it's like a light show all on its own. Ultra elegant for her floor length red chiffon gown.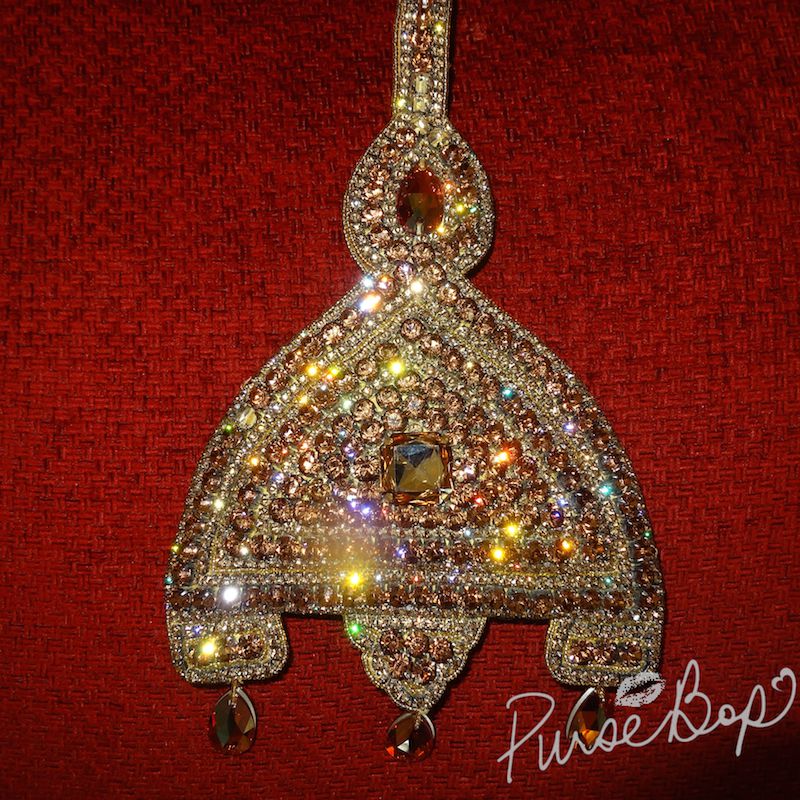 Katy Perry:
two thumbs up! Love the contrast of her stark black hair against her sea foam green and 
very,very
 peek a boo dress.
Really showed off her figure! Such a unique color to wear, but she pulled it off famously.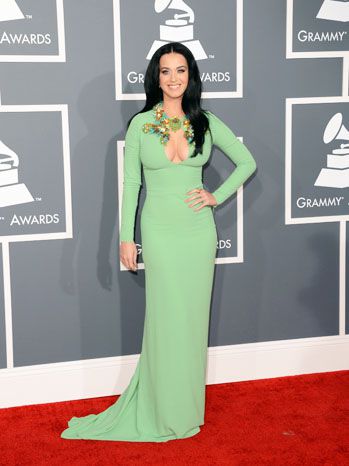 PurseBop's pick:
From the moment I saw her on the red carpet, all I could think of was my Chanel cruise metallic green patent clutch.
Ultra matchy match, but I think it would make a stunning mono chromatic statement, what do you think?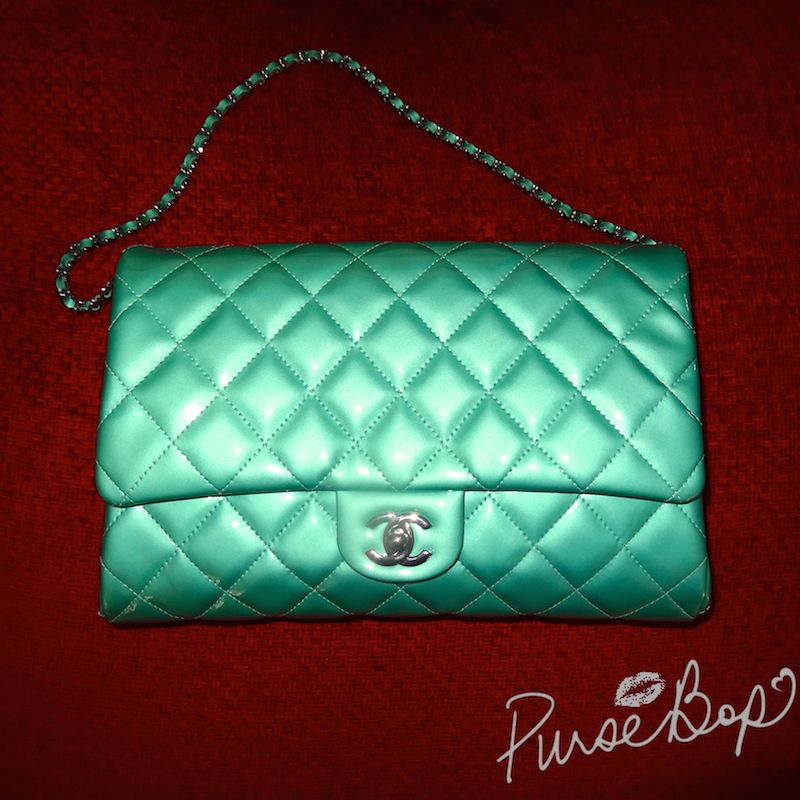 Adele:
 as cute as a button, in her fit n'flare Valentino dress, only Adele could carry off that dress and look so charming! She has a style all of her own and it works just right her. I love her big hair, although it was considerably toned down this year.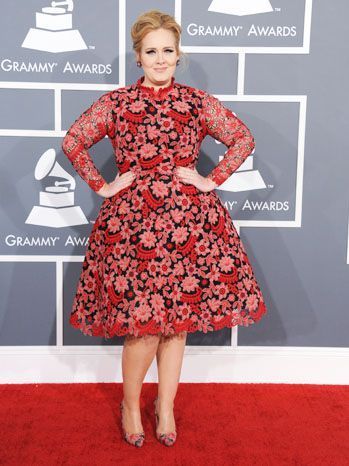 PurseBop's Pick:
Chanel Vintage black satin box mini, adorned with 22 ct. gold elaborate braided bracelet chain and CC logo.
Very elegant, classic and clean against the floral appliqué work.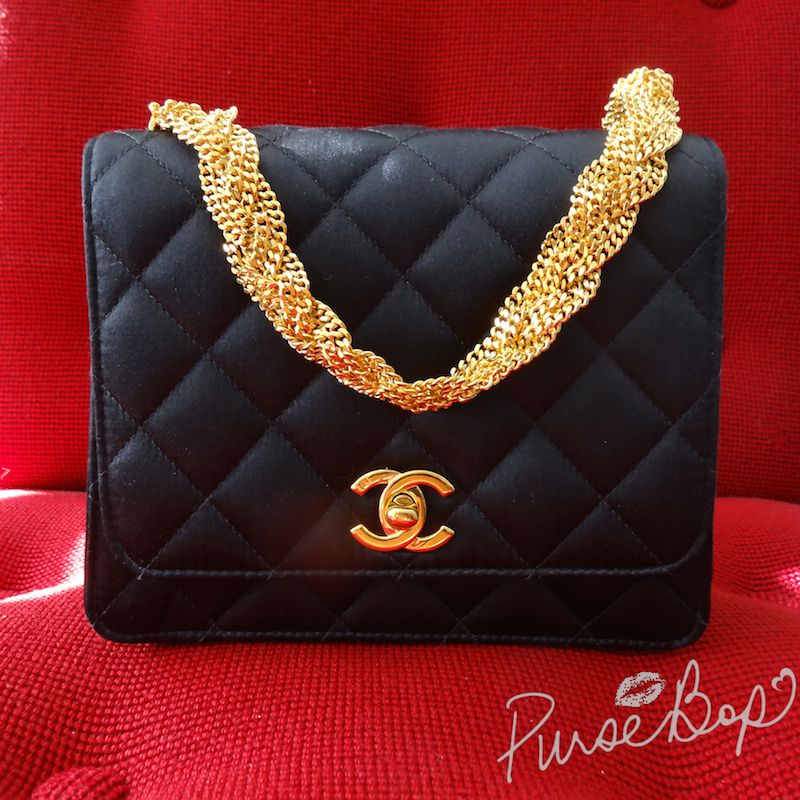 Beyonce:
street style chic, perhaps a little understated for Grammy's
but I love that her look was so different at the Presidential
Inauguration, Super Bowl and then here. The clean lines of her optical
jumpsuit with slicked back ponytail make a sharp dramatic statement. Just love that she dares to be different! And this ensemble did wonders for her rear curves.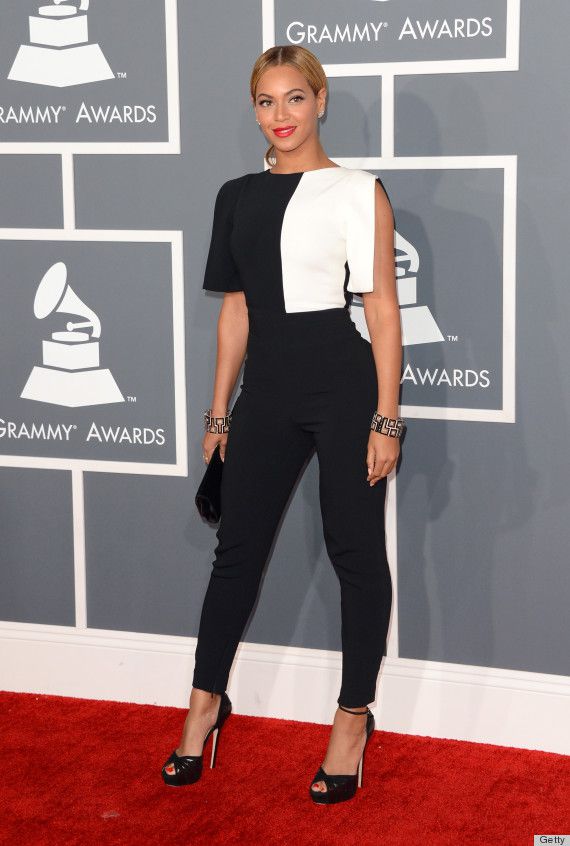 PurseBop's Pick:
Chanel 'mirrors' mademoiselle reissue 2.55 from the Paris- Bombay Metiers D'Art collection.
Just the perfect dose of bling in keeping with the graphic theme, but still classically Chanel. (I think I may debut this one myself at our own Oscar party as we watch the movie stars).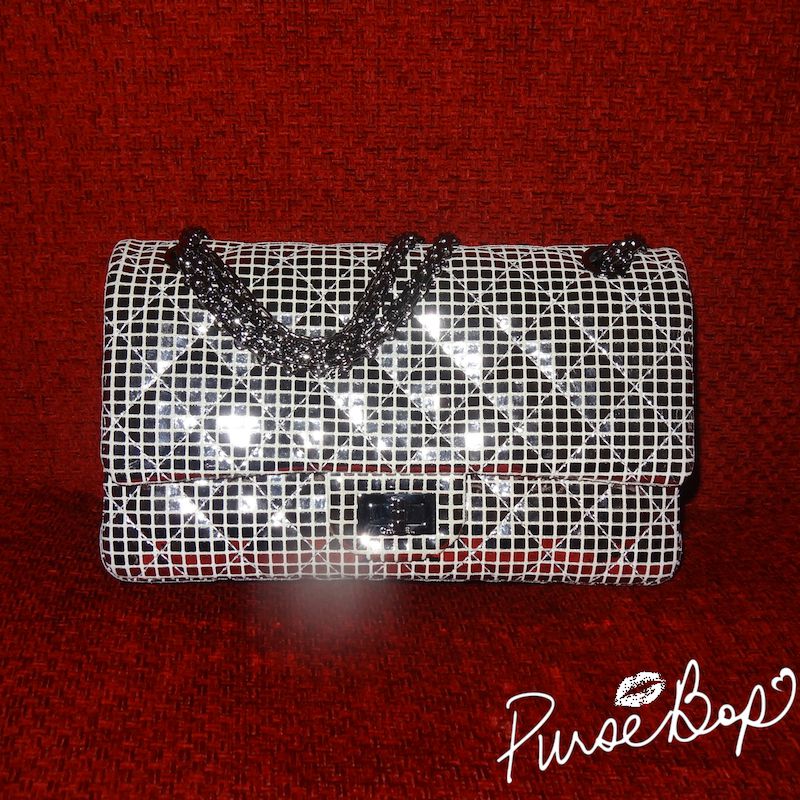 J-Lo:
 F
elt like an Angelina Jolie "look alike" look. As beautiful as she is, the 'just about to shower knot on her head' did nothing for her gorgeous glowing face. I wish she would be more creative than just sharing her 'skin baring' reveals. I miss her wardrobe on American Idol…my favorite Idol minutes were to see what the "bling diva" would wear each day….. I think she is just stunningly beautiful.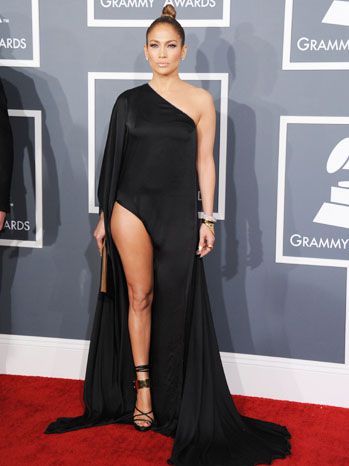 PurseBop's pick:
I got stuck on J-Lo. I went back and forth between classic and funky. I think she needs a pop of color so I paired her with my Gucci Malika Metallic Python Clutch.
Its  exotic, spicy, and so fierce in vibrant orange.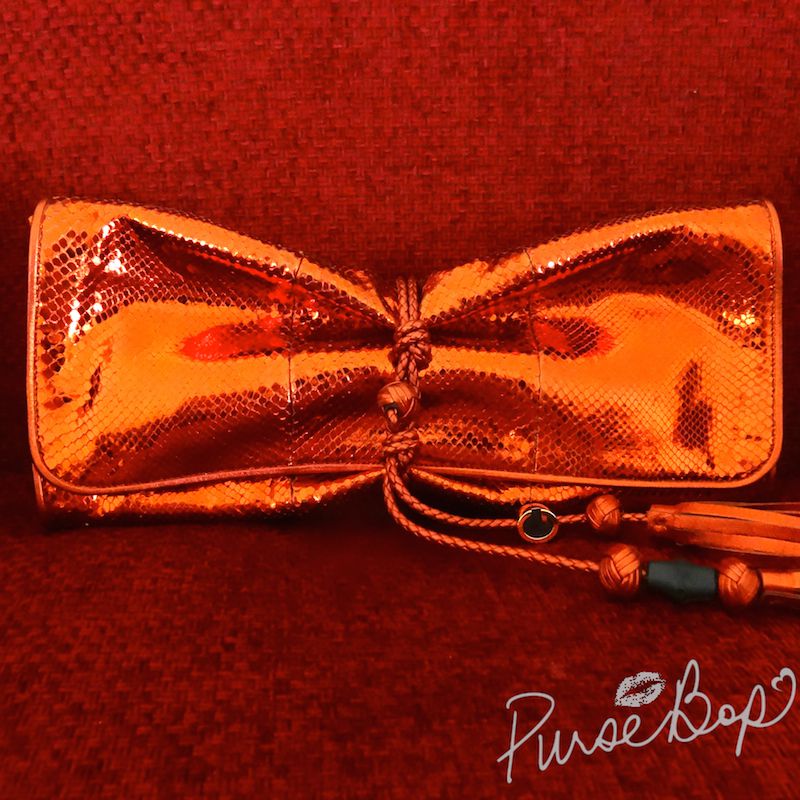 Taylor Swift: The Greek goddess of the Grammy's flowing in soft white layers of chiffon. She really knows what works for her and always gets it right. Although she had many cutouts in the bodice of her dress, her lean and long stature leaves a lingering impression of grace and elegance. Love the Grecian braid keeping her 'do' in tact.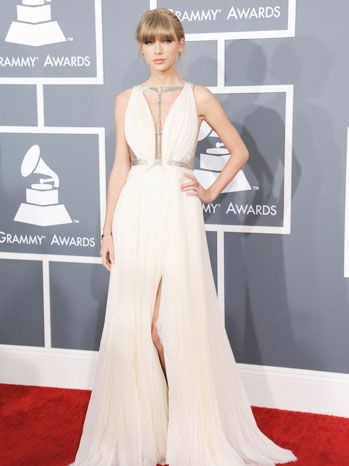 PurseBop's pick:
Clara Kasavina Silver Lamb and Swarovski clutch with chains. So feminine to carry with straps or as a clutch…the silver stones are subtle but compliment the beading of her dress.
The bag lends a whimsical feel to her look. One of PurseBops favorite formal events picks. Very girlish feel, perfect for weddings, evening garden rendezvous, black tie events. I saw this one night strolling after hours at the Wynn Hotel in Las Vegas main atrium shop their opening weekend. It took my breath away, and I could barely sleep until the store reopened the next day. I think I literally camped outside the store. It was one of those memorable first expensive purchases.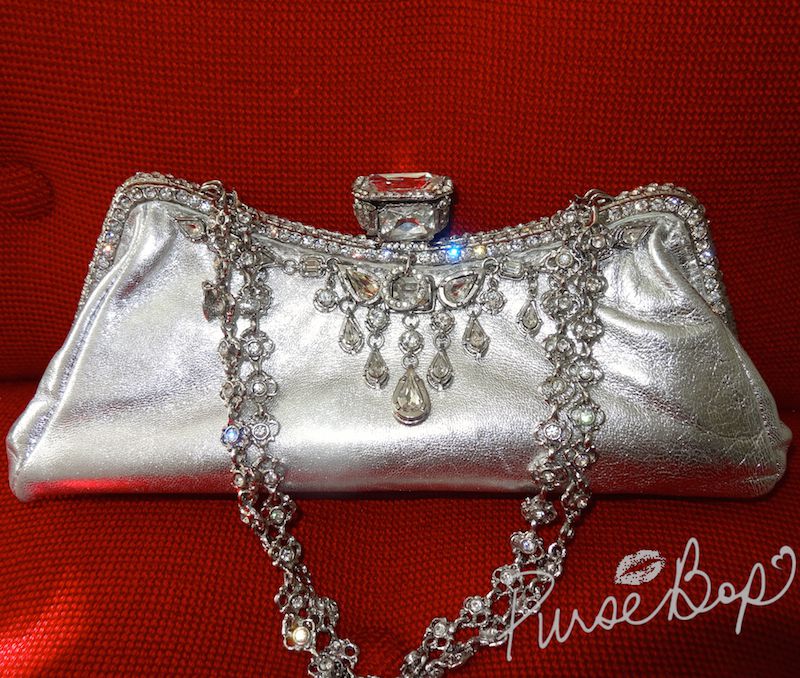 Love PurseBop
XO