Billboard Music Awards–GREAT night for the music biz … HIGHEST ratings for the BBMAs in 12 years!
The Billboard Music Award is an honor given by Billboard, the preeminent publication covering the music business. The Billboard Music Awards, unlike other awards, such as the Grammy Award, are based on United States year-end chart performance according to Nielsen data for sales, number of downloads, and total airplay. Included also are social media contributions and interactions such as Twitter involvement with fans, Facebook, Tumblr and Instagram. It's the whole 'performance package' of the artist that's puts them in contention for these prestigious awards. 2013 was brimming with our favorite stars strutting the red—actually BLUE carpet in Las Vegas at the MGM.
The biggest stars came out to the music billboard awards lighting up the oasis in the Las Vegas desert. Taylor Swift took home the prize for best artist, Prince was honored as an ICON and Bieber got booed. But how did they all look while doing it? Let's do the editorial celebrity fashion review for PurseBop's Picks for the night.
I am going to change up the format a bit for this segment. This week, I will randomly reveal my favorite music superstars and the matching handbag pick. Just to recap, for those of you new to my lauded segment, PurseBop styles her favorite attendees and posts a picture of each of them posing for the camera with all their flair and style. PurseBop then selects a few of her favs in her personal handbag collection…then comes the exciting part, we style a BBMA celebrity with a PurseBop pick.
What would we like to see them strutting…
Taylor Swift:
I start today with America's RED hot sweetheart, but I choose to style her stage performance look, rather than her red carpet one.
Swift dominated the awards taking home eight trophies delivering one of the more creative performances of the night, in her age appropriate playful ensemble of silver flats, black high-waisted, gold buttoned, nautical inspired short shorts, and a unicorn t-shirt with the phrase "Haters Gonna Hate" in the cartoon caption. This girlish pony tailed look has become synonymous for her performances of her hit song  '22' and this wasn't the first time she took a jab at the criticisms and media frenzy surrounding her!
I think her look was fresh, youthful, and theme appropriate for her song selection… after all, why not? We see the glam side of the stars everyday and it was pleasantly surprising to see her 'girl next door' approach to her fun lively performance!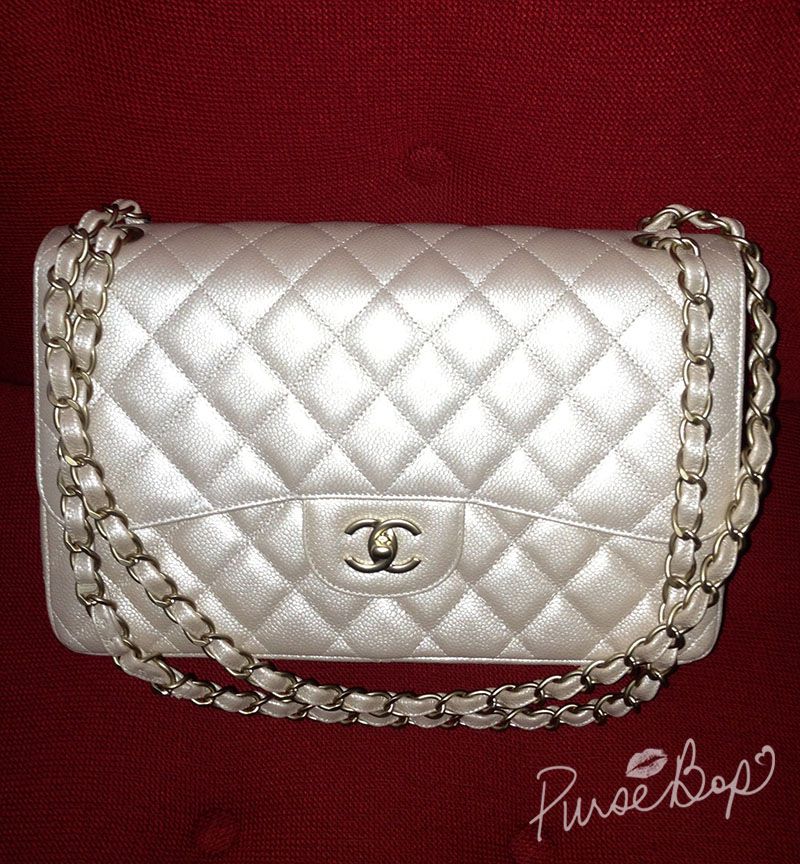 PurseBop's Pick: Chanel Pearly Beige Caviar Jumbo. It's rare that I have the opportunity to select the more casual pieces from my collection so I jump on this one with a true favorite. Pearly beige from 12P might possibly be the last rendition of the seasonal colors in the most sought after traditional 'rigid caviars.' In the last few years, Chanel has reserved this resilient caviar leather for production of only the year round classics offered in black and beige. The hardware is a stunning matte gold one that allows the metallic shimmer be the focus, almost creating a monochromatic feel to the bag.
When this subtle pearly metallic sheen classic hit the scene (haha, no pun intended), the Chanel crowd went wild, LOL. It's truly a beauty and has a casual, yet uniquely flirtatious vibe that sets her apart from her classic beige cousin. This is a limited edition seasonal color that is unlikely to be repeated.  I lend it to Miss Swift to match her high energy playful look strutting both the stage, and the streets– in Chanel saavy style!
What do you think… like the look?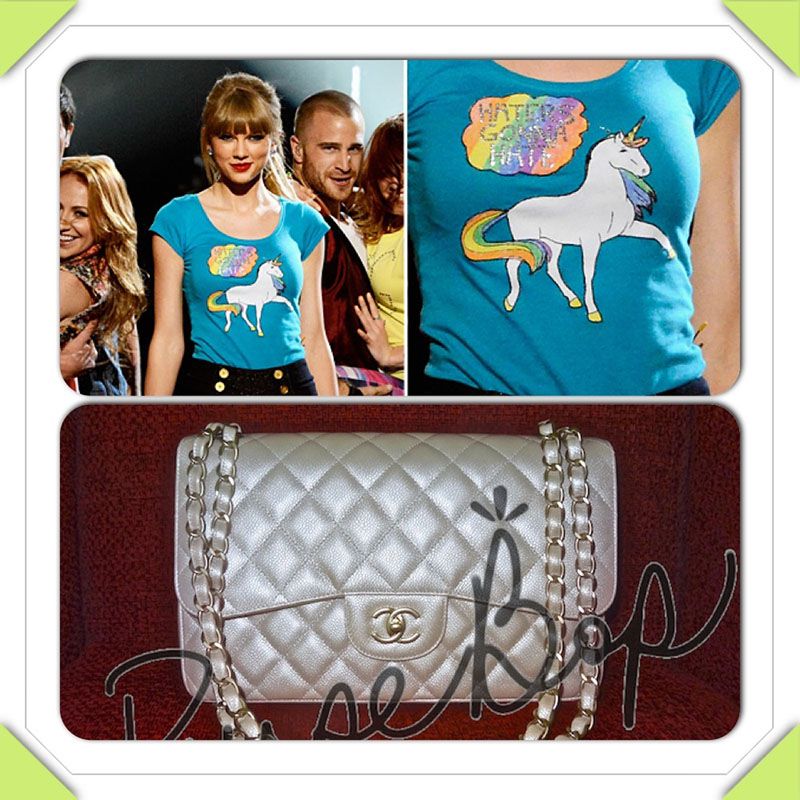 Selena Gomez:
Made her appearance on the blue carpet in a skintight white Atelier Versace gown. Her couture gown featured a thigh-high slit with a sheer panel that created the illusion of a sexy cutout and it allowed the brunette olive skinned beauty to reveal a hint of cleavage. Bright neon piping around the trim of the sleeveless silhouette added some major summer fun,and the outlining of zipper embellishments toughened up the look. Our 20 year old's pink lips, unstructured ponytail and flyaway strands transported us to a hot day at the beach.
PurseBop says two thumbs up! It was fresh, summery, sexy and playful all at once! It was perfect for a young lady's early evening red carpet entrance.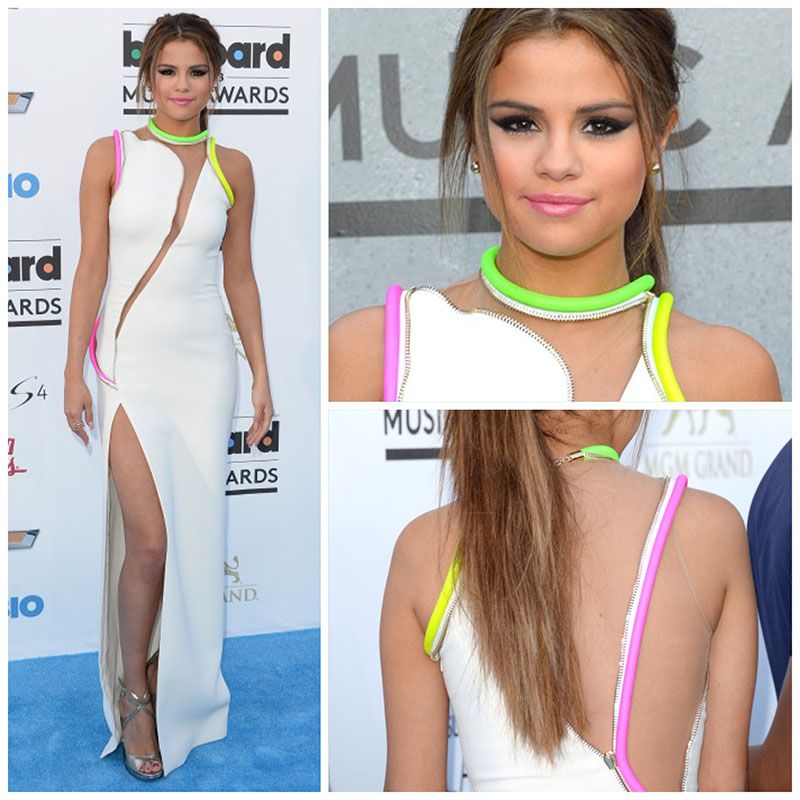 PurseBop's Pick: Chanel Pink Caviar Clutch with Chain. The second I laid eyes on Miss Gomez on the live stream billboard blue carpet coverage, PurseBop's 'pink pressure' was way up! Many of you are all too familiar with my current obsession with all things hot pink—from my Chanel bags and polishes, to my garden flowers, and most recently, my pink shoe fetish…I DREAM IN PINK!
Chanel's 13S limited edition hot pink caviar has created quite the buzz for Chanel aficionados. It's 'TOUCH ME NOT' delicate nature, YET brilliant saturated neon like color has everyone in squeamish delight…
Although the mini would be cute, the ideal piece in pink for Selena's palms would be the Chanel Clutch with Chain. Just imagine that fun pop of pink against her white gown, trimmed with the same.
And, if PurseBop could style her lips and nails, we'd have Chanel Rouge Allure Velvet #37 L'exuberante on her lips and Chanel Rose Exuberance #519 on her tips (obviously PurseBop self administers this style recipe for herself, hehe…)!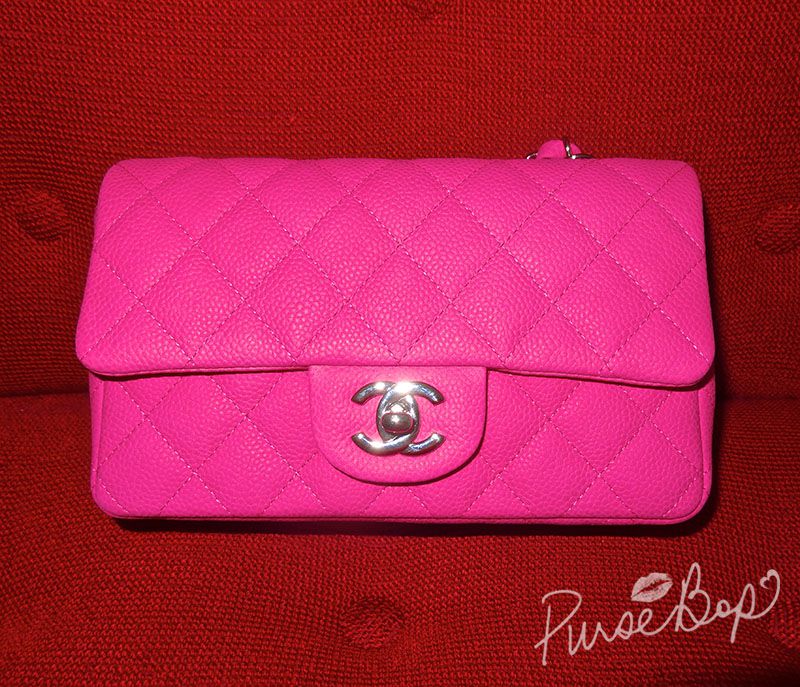 Follow @PurseBop for my Instagram pics!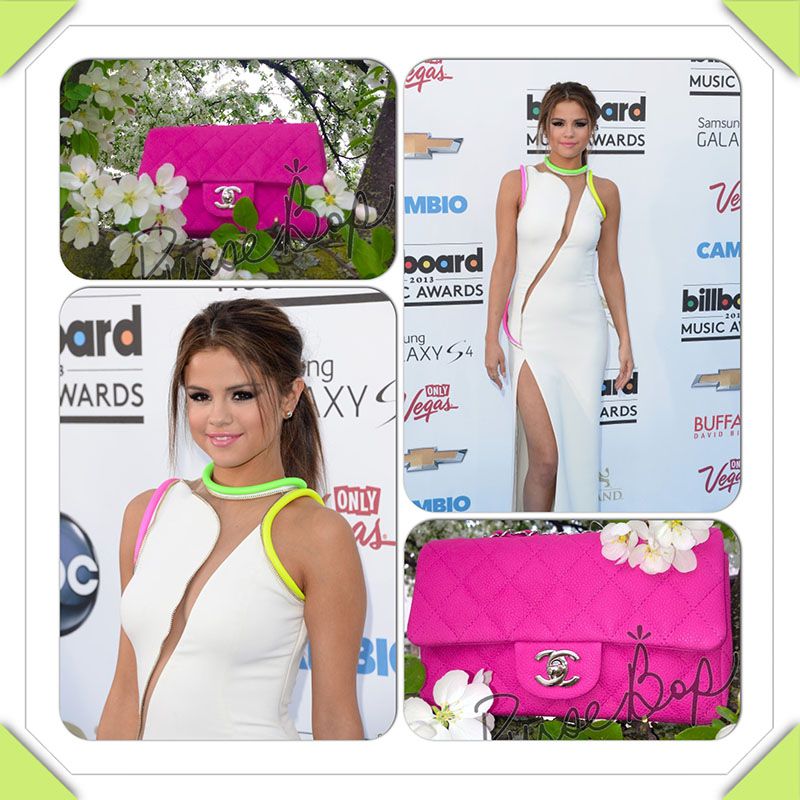 Don't forget, this week—all week long—PurseBop will bring you more PurseBop Picks from the BBMA!
Who will be next…
Love,
PurseBop
XO
Updated: May 24th, 2017