Chanel's Fall 2018 show at Paris Fashion Week took us for a walk in the woods (in the Grand Palais of course). Autumnal colors, leaf motifs abounded in the scenery and fashion, as the models literally stepped through paths of foliage.  But for PurseBop, it's all about the bags.  There's a new Chanel bag for Fall 2018.
The new shape is . . . a large foldover clutch with handles in an array of colors and fabrications.  It's called the "31" and was inspired by a bag Coco did way back when. Some have leather and/or chain handles.  
Others are shown without.
Karl styled the bag both casual and dressy.
It's nice and functional, and reminiscent of the Foley&Corinna MidCity foldover tote released around the turn of the 21st century, which was also inspired by a vintage bag.
And speaking of size . . . bags do seem a bit larger, perhaps to carry supplies and storage for foraging in the forest.  We spied totes and bowling bags.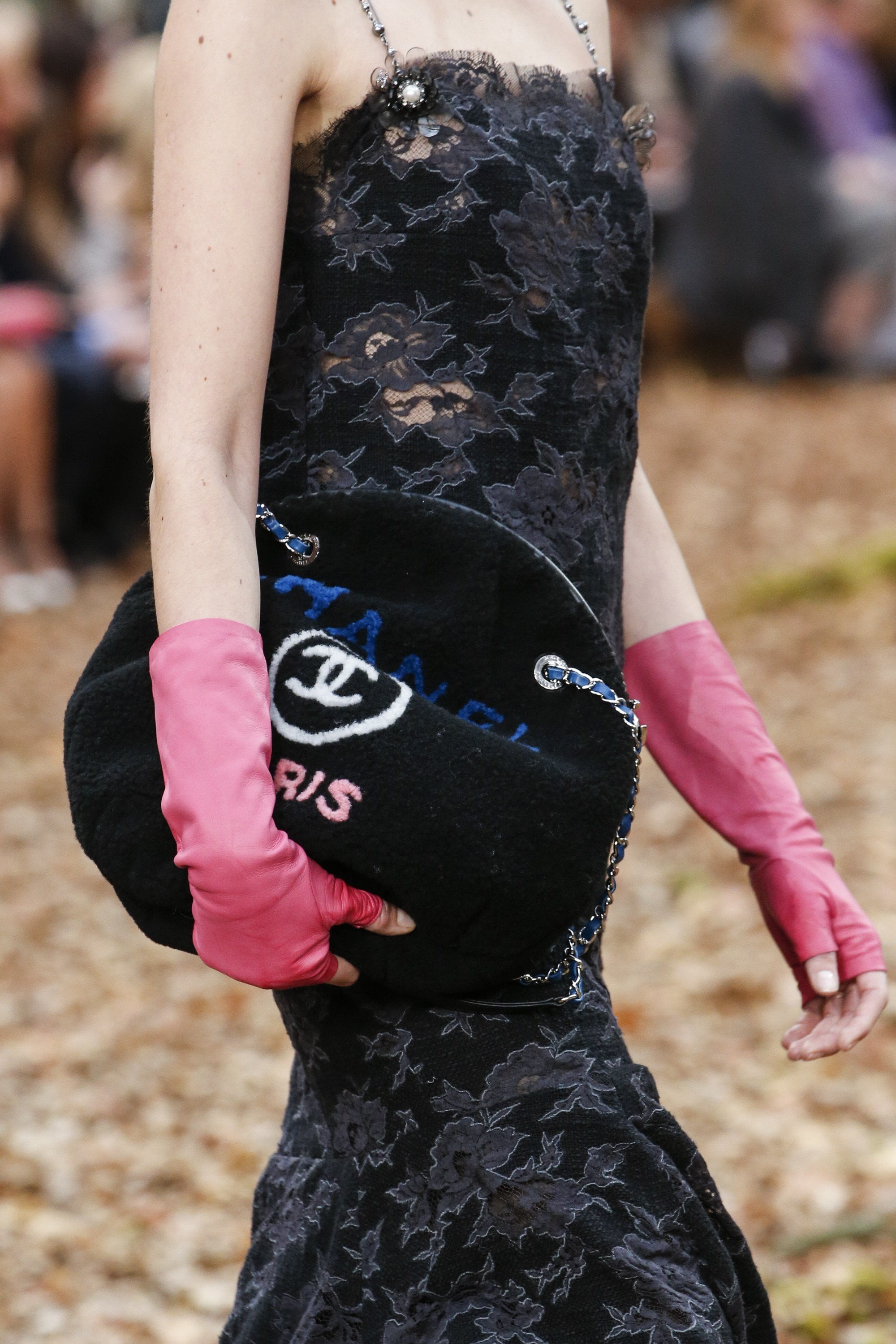 Gabrielle and seemingly elongated Gabrielle's joined the hike.
We didn't spy any Boys but saw a couple of classics.  
And no Chanel show would be complete without some special little bags, including a log and what may be a leaf or a flower (perhaps a camellia).
So, is 31 your number? Will you be walking in the forest with Chanel?  Let us know what you think.
And we'll keep you posted as we learn more about the Fall 2018 bags.  For now, we hope these photos whet your appetite.