Chanel Fall 2015 portrays the "Reincarnation" of Coco's history in Austria. Reincarnated is the modern version of her iconic jacket inspired by menswear. This year's Metiers d'Art collection is reminiscent of the Coco's life, love and Austrian affairs. Through Salzburg we learn what inspired Coco and see the parallelism between todays collection and Gabrielle's personal experiences that started it all. In the early 30s, Gabrielle had an affair with a fine Austrian aristocrat named Baron Hubert Von Pantz. In a visit to one her boyfriend's hotels, she noticed an impeccably designed and tailored jacket worn by the bellboys. It was then that Gabrielle was given the inspiration to what would forever be an iconic piece of her collection – "The Chanel Jacket".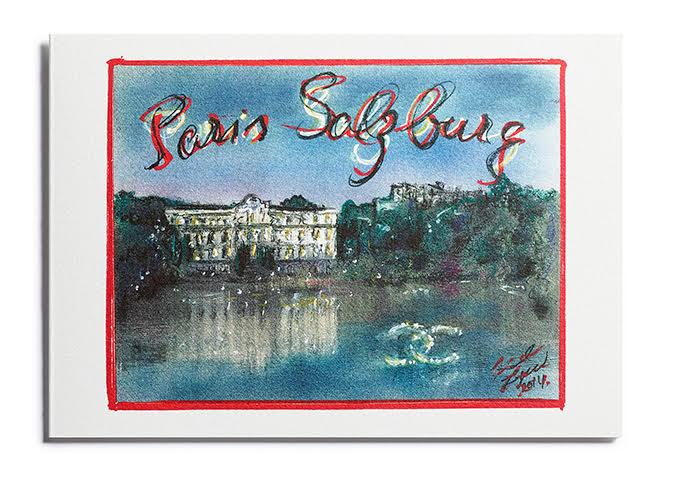 With the show set at a royal rococo Austrian palace, it was only appropriate that the line of ready to wear and accessories be designed with alpine motifs, warm fabrics and colors and of course, tons of Maisons d'Art embellishment from the house of Chanel's embroidery atelier. Delicate lace, velvet, ruffles and ribbon adorned the pieces to them fitting to Karl Largerfeld's monarch theme this season.
A Boy bag with a book spine titled "A TALE FROM PARIS TO SALZBURG"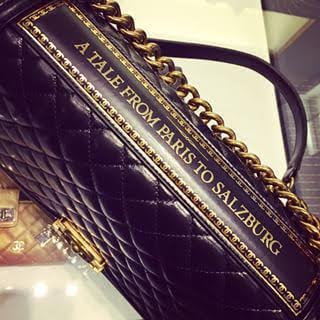 Using regal hardware and embellishments, the Salzburg collection tells us the story of Coco's life and love in Austria. These ornate adornments mimic the aristocratic royal lifestyle.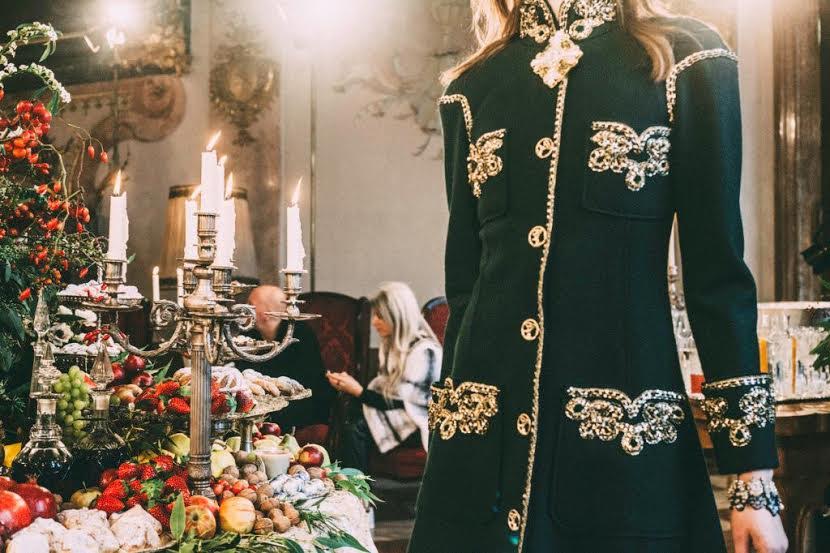 Several pieces from the collection represent nature, even using embroideries of flowers, plants and animals including the butterfly. The butterfly symbolic of Chanel's growing pains going from a poor orphan child to an iconic designer, much like the metamorphosis and expansion of a butterfly.
Edelweiss: The Queen of the Snow
Edelweiss, mountain plant shaped like a star was traditionally given by a husband to his new wife on their wedding day. The name originating from the German words Edel (Nobel) and Weiss (white), representing purity and love. The jewelry reflects the nobility motif of the collection. The royal cuffs and chokers could be very well fit for a queen.
Laderhosen pants and shorts
Traditional Tyrolean pants were historically worn by Austrian farmers and peasants. Laderhosens are now know to be worn by hunters and Chanel RTW models.
We also see edelweiss flowers throughout the pants and jackets of the ready-to-wear collection, giving the classic Chanel jacket an Austrian flair.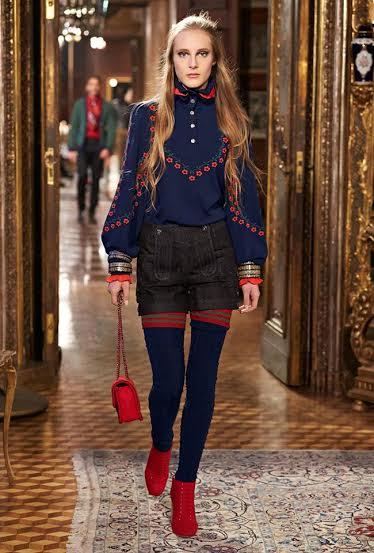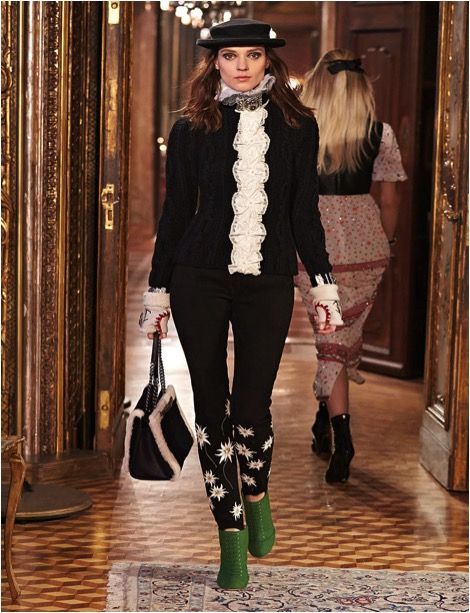 Ruff Collars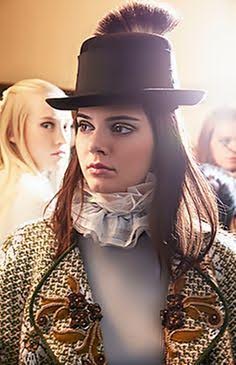 A symbolic element from the 16th century worn by Austrian aristocrats. The quality, size and shape of the ruffled collar signified its owner's status and position of power. The Paris Salzburg collection incorporates ruff collars throughout blouses and pullovers.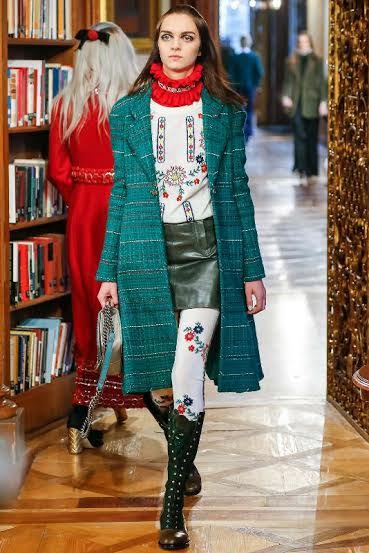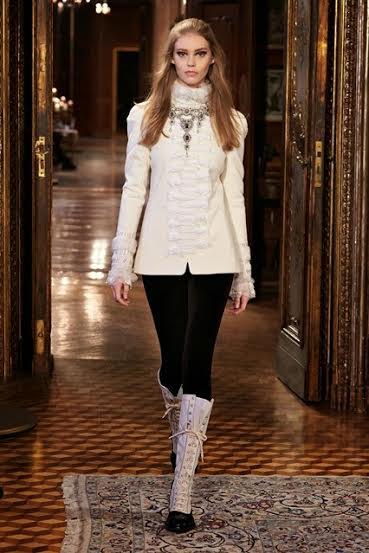 Now about PurseBop, she couldn't resist a piece of Salzburg for her magnificent Chanel collection. I can't wait for her to share her pick?!
Let's talk Paris-Salzburg on BopTalk…
Editorial by @glamjamm
Updated: May 28th, 2017