In a few adjectives, the Hermès Fall/Winter 2015-2016 Fashion Show was understated sophistication with a fashion-forward flair. Sticking true to their equestrian spirit, the show took place at the Stables of the Horse Guard in Paris, which perfectly complemented some of the riding-inspired ensembles. Fall/Winter 2015-2016 was Nadège Vanhee-Cybulski's debut collection as the newly appointed artistic director of Hermès. Vanhee-Cybulski's embodied the iconic Hermès character well by experimenting with leather, silks, and 'H' embellishments.
Her greatest innovation in the line is undeniably the new octagonal shaped bag named "Sac Poudrier". The Sac Poudrier's angular structure comes in three different styles—the clutch, top handle handbag, and shoulder bag with a strap. Each bag features a silk interior for added luxury. Exterior wise, the bags were featured in ostrich, crocodile, and leather, with colors including black, red, and beige. The mini clutch style features a drawstring top and attached strap.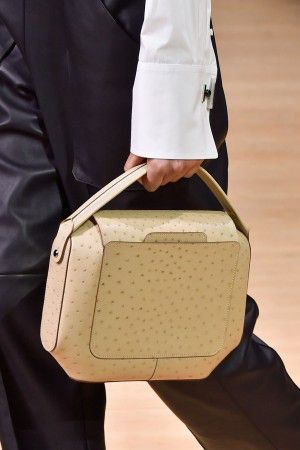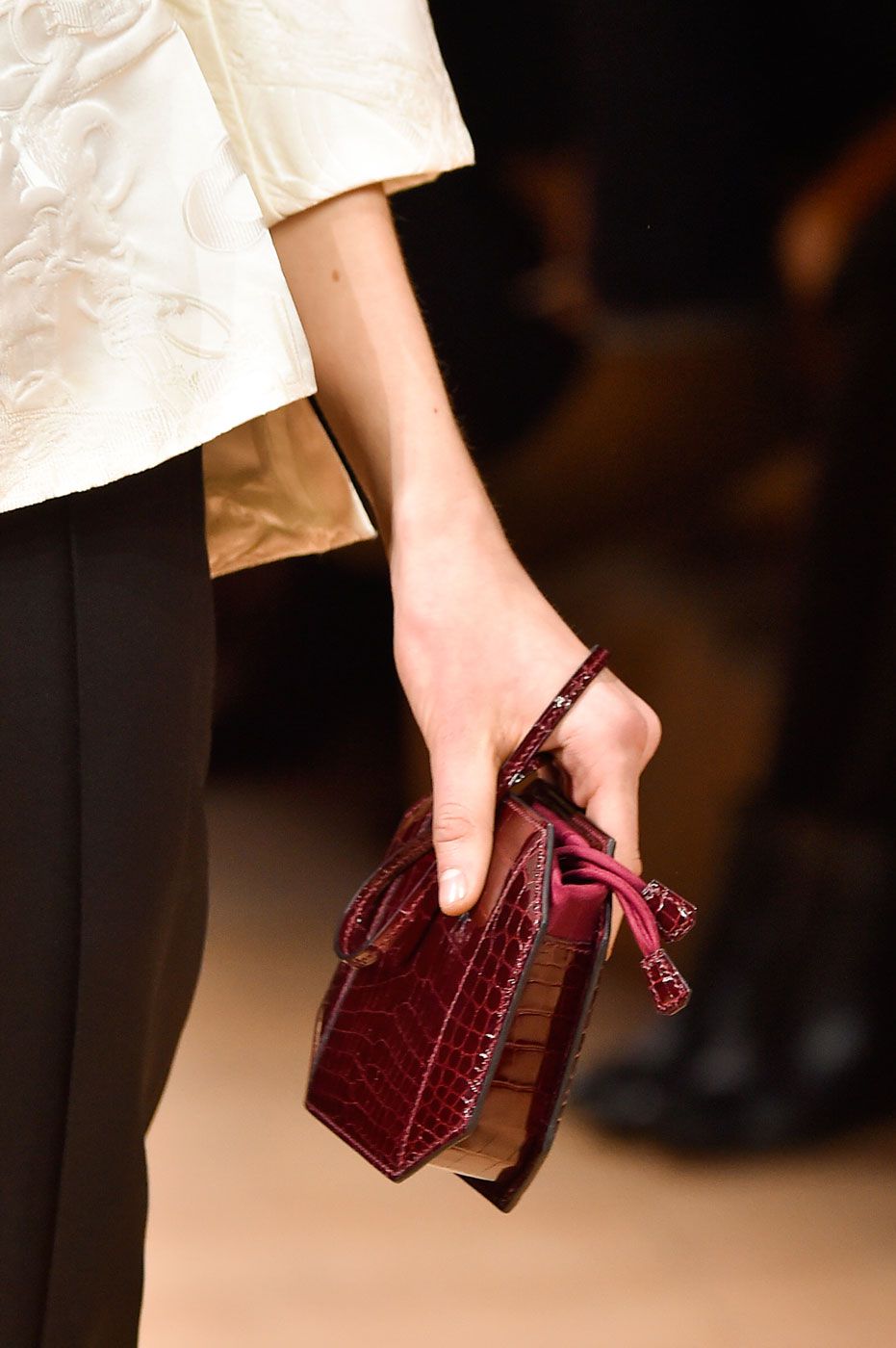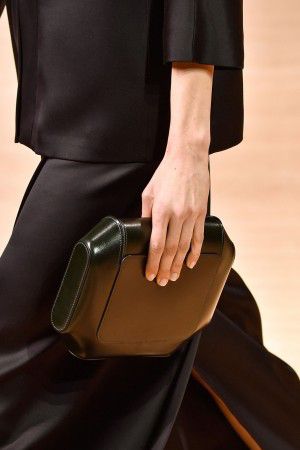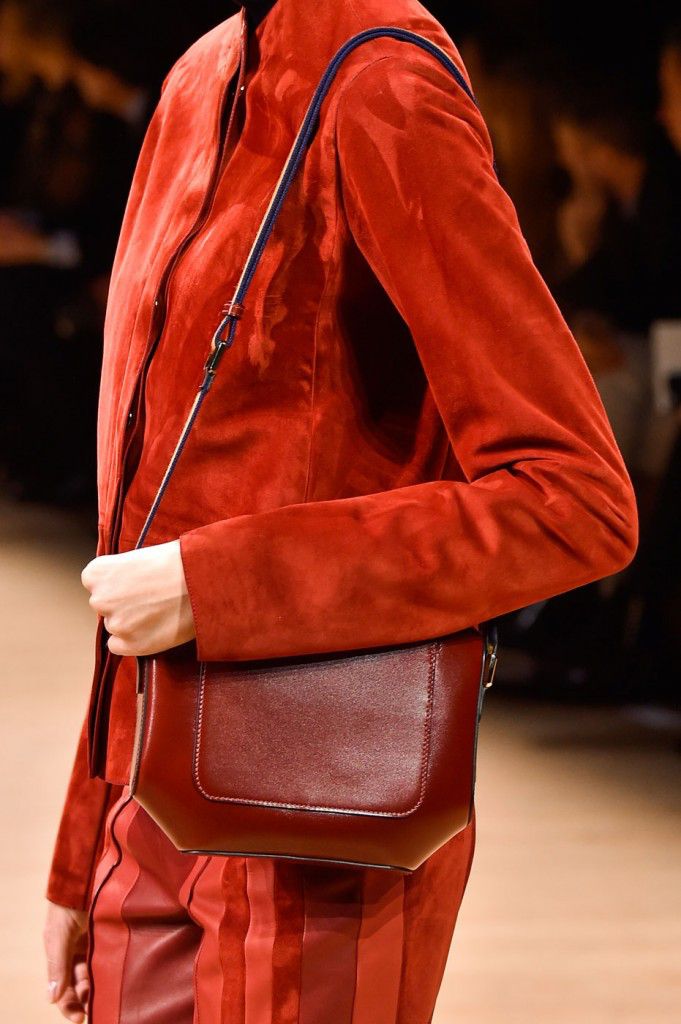 While the Sac Poudrier still fits in with the minimalist, functional style of the other Hermès bags, its angular look is definitely unexpected and fresh.
Quite honestly I'm intrigued! Share with me your initial thoughts…
Do we all need a Sac Poudrier for our new Fall wardrobes?
Love PurseBop
XO
Updated: May 19th, 2017