I absolutely Love Chanel classics, but for busy 'run around times' this is my newest favorite.
My Chain Around Maxi or CAM (as the Chanel fanatics call it) has been my best friend, especially this last month…ask me why?
Well, with the recent launch of PurseBop, I have made frequent appearances at the Apple store for my One to One sessions. If I wore a blue t-shirt, I think some would think I work there. The genius bar has been my home away from home, and my handy CAM is always tucked right by my side.
To my delightful surprise, my Mac Book Air fits so neatly. It's as though they were made for each other. Talk about a ritzy computer bag!
CAM is my absolute 'go to' bag when running errands around town and traveling…its classic with an edgy twist, soft and squishy, and super comfortable over my shoulder!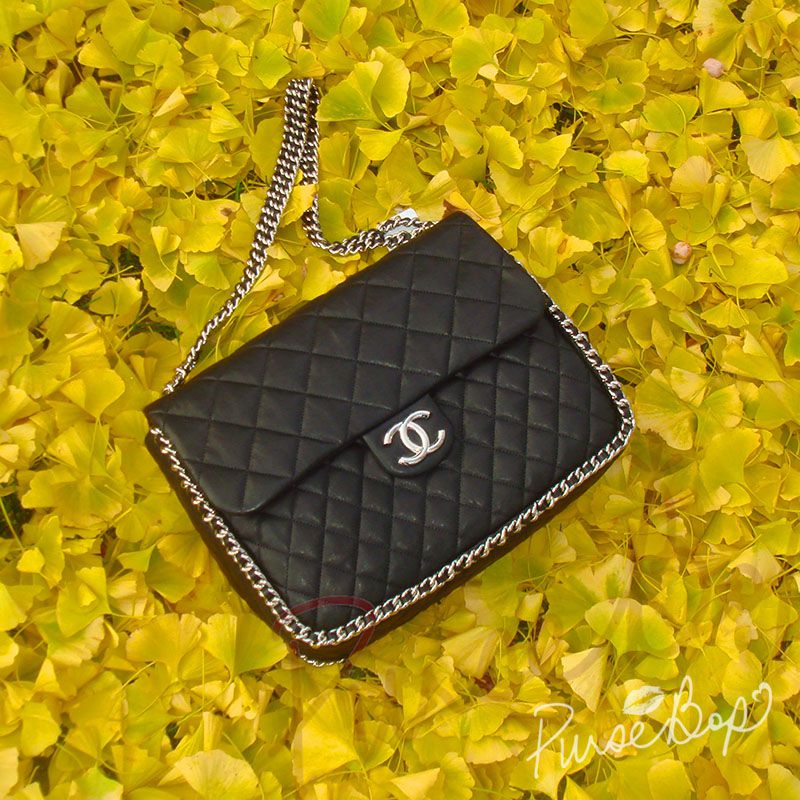 Love PurseBop
XO
Updated: May 18th, 2017