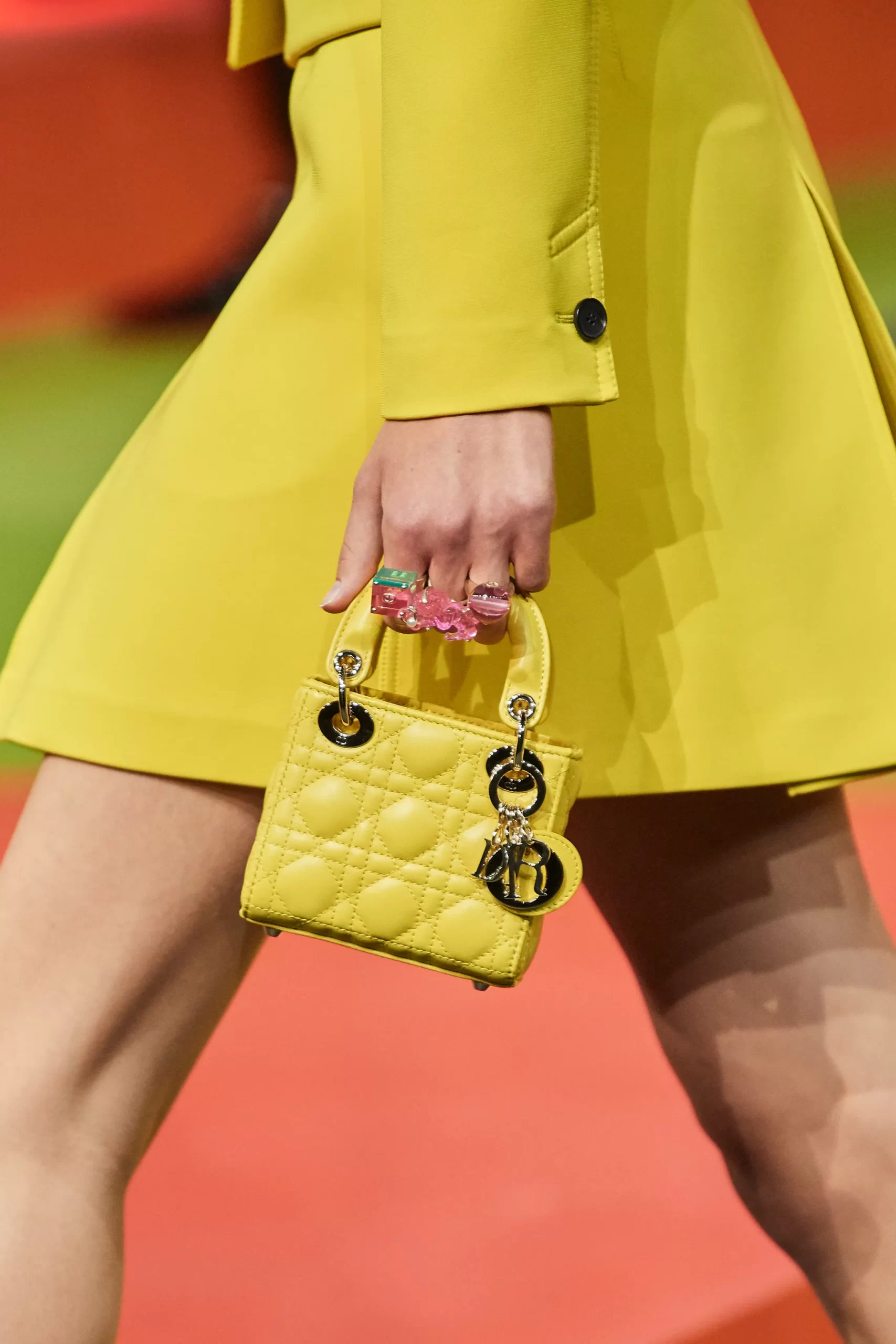 Let's have a close look at the Dior bags from the Spring Summer runway 2022. All photos courtesy Vogue Runway.
When a fashion show setting is a nightclub, it's probably no surprise that the handbags are small. After all, who brings a big tote for an evening of drinking and dancing.
That likely explains why Dior fans didn't see a single classic Book Tote in any size on the Spring 2022 runway. Head designer Maria Grazia Chiuri created a 1960s-style Italian nightspot, coordinated with mod-inspired ensembles spiked with sporty touches. And yes, there is color – small pops of it.
Remember the Dior Cruise 2022's bowling bag? It's back, albeit in small sizes.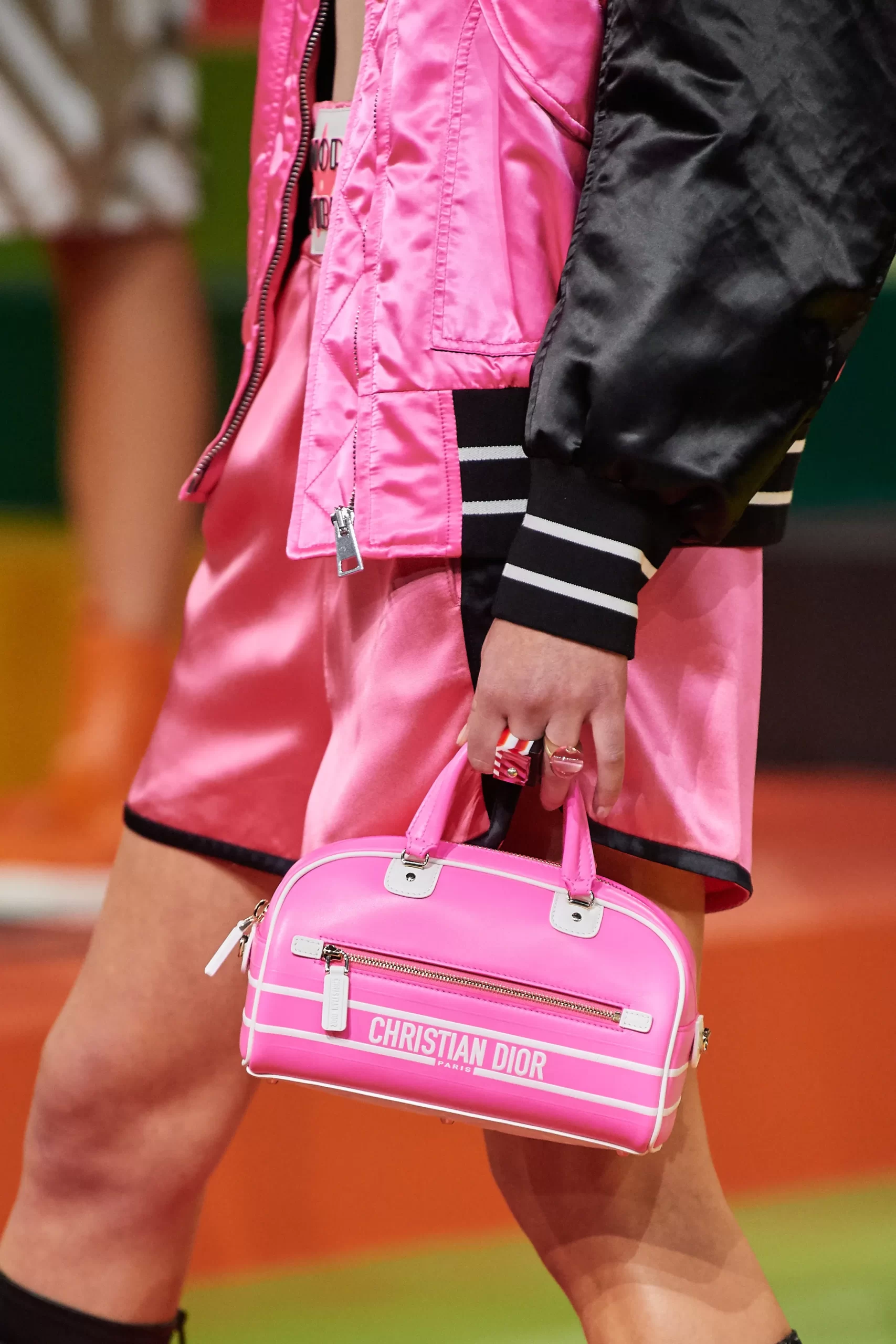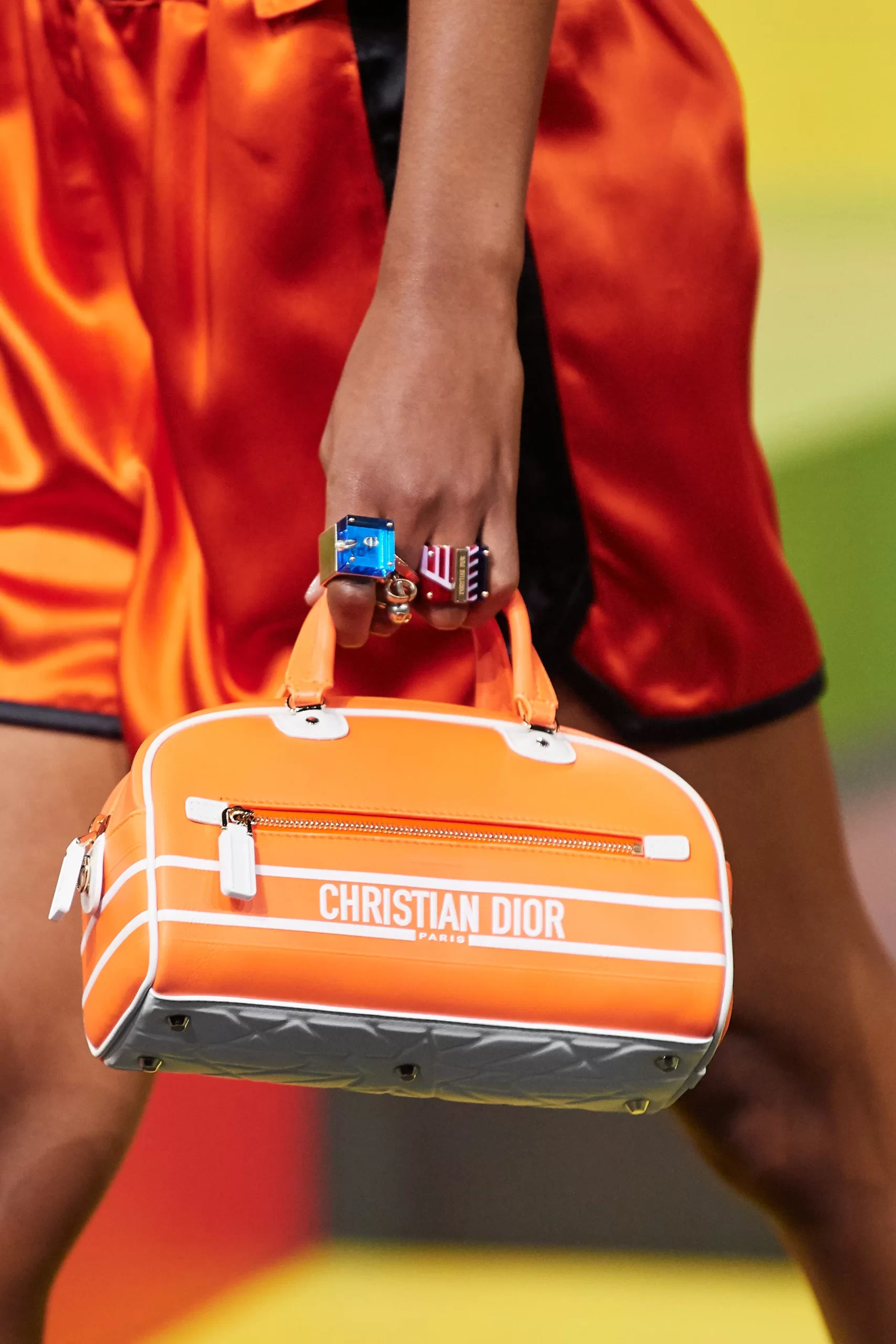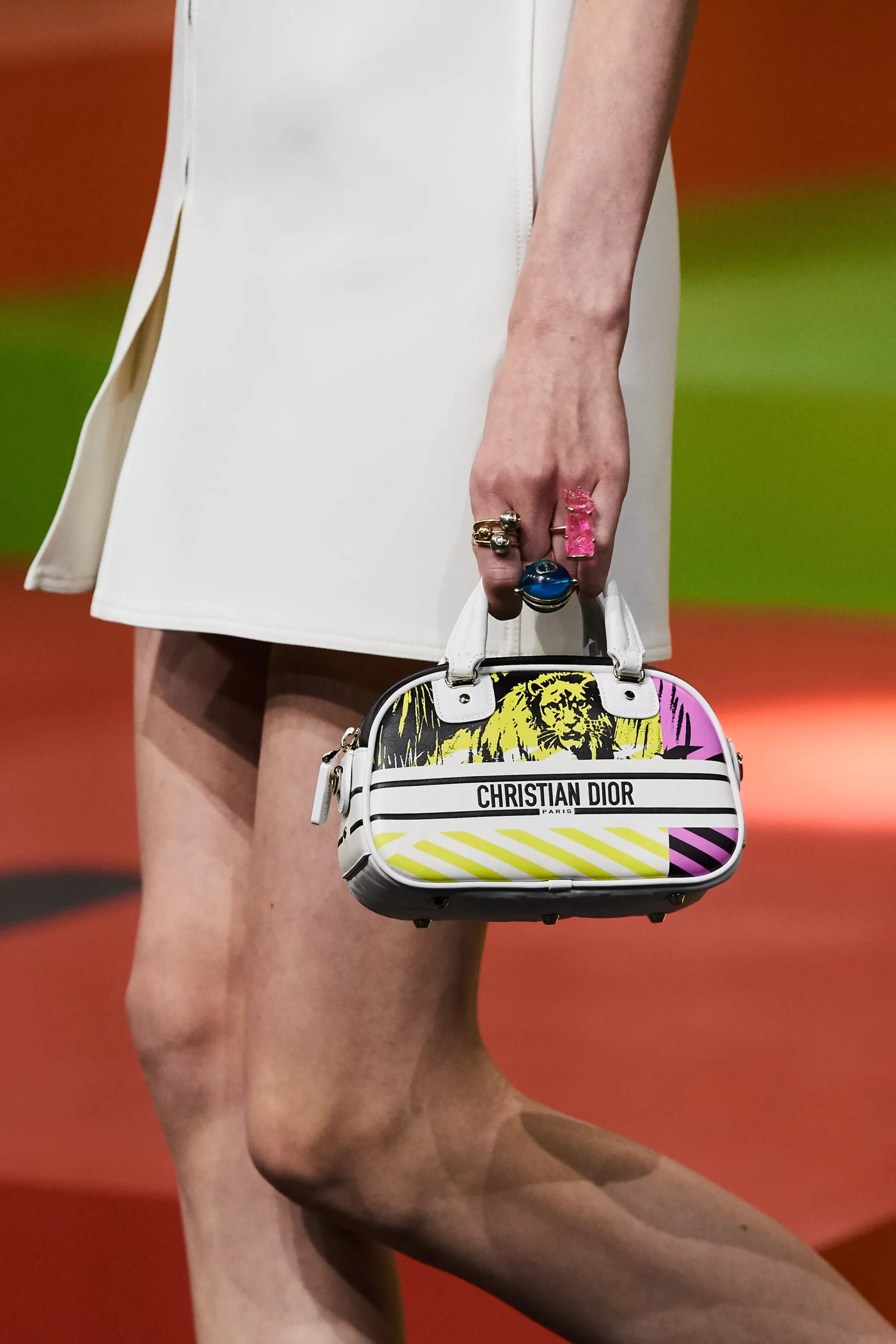 Fans of Dior classics new and old, don't fret. Also petite, you'll find Lady Dis, Bobby's, and more.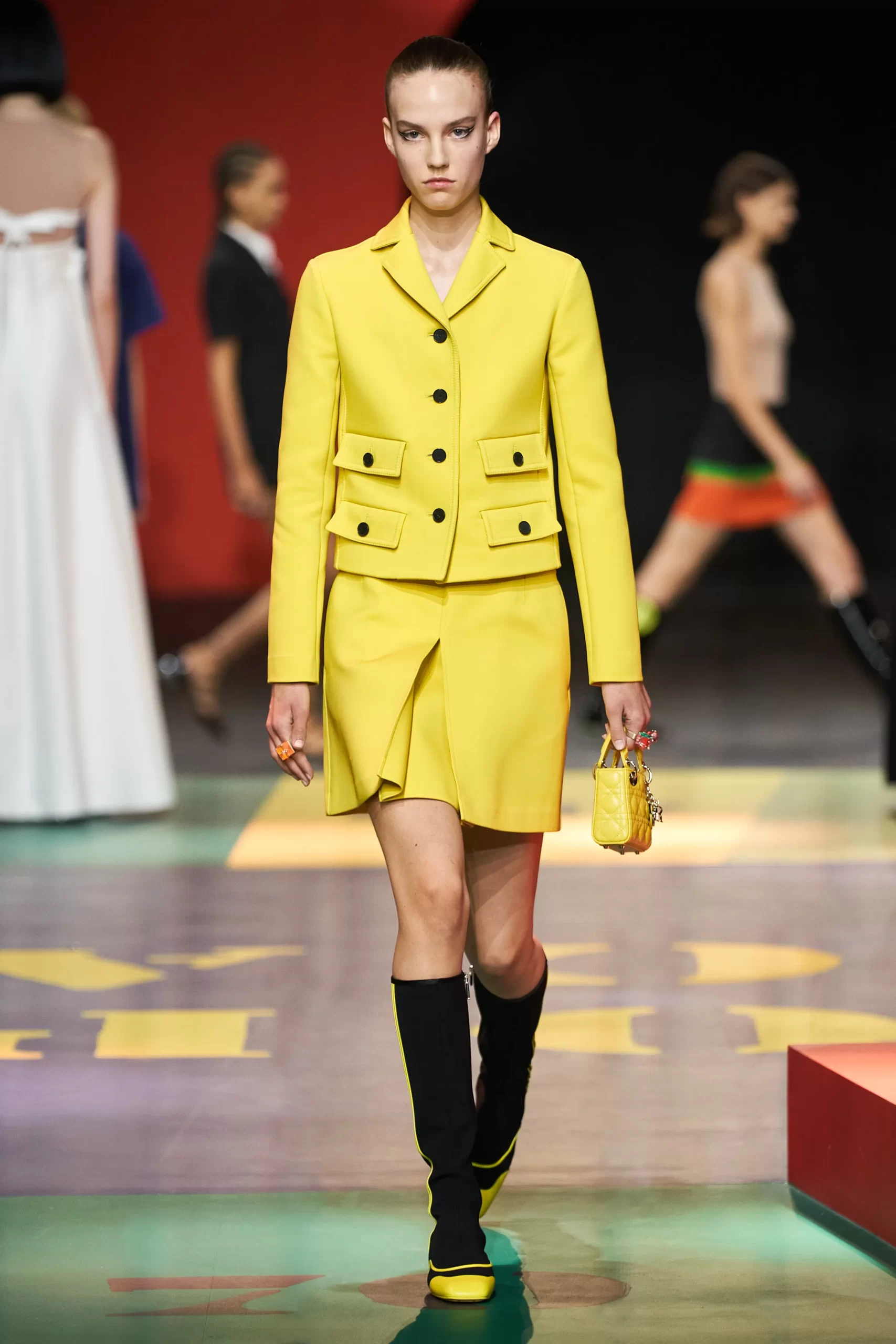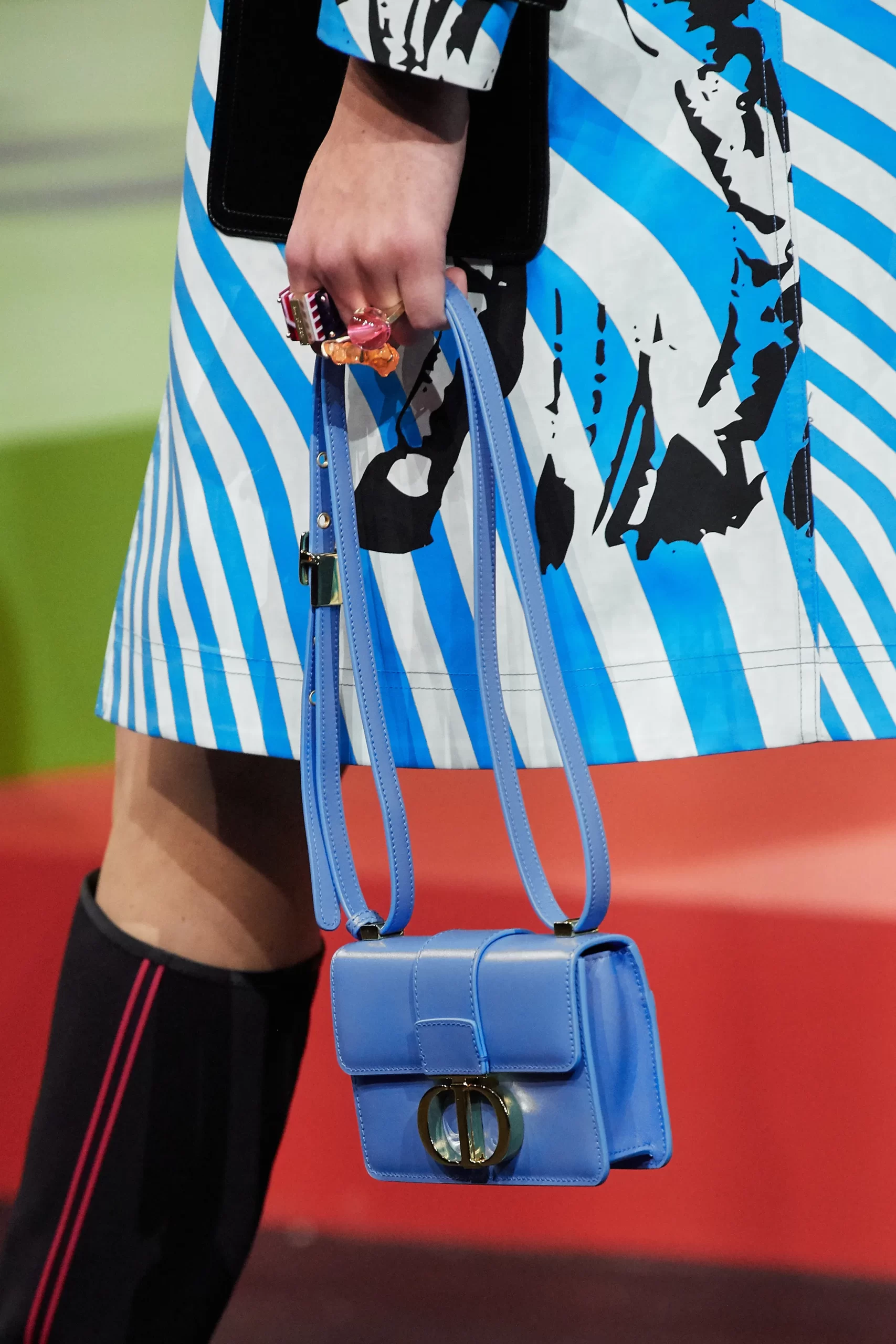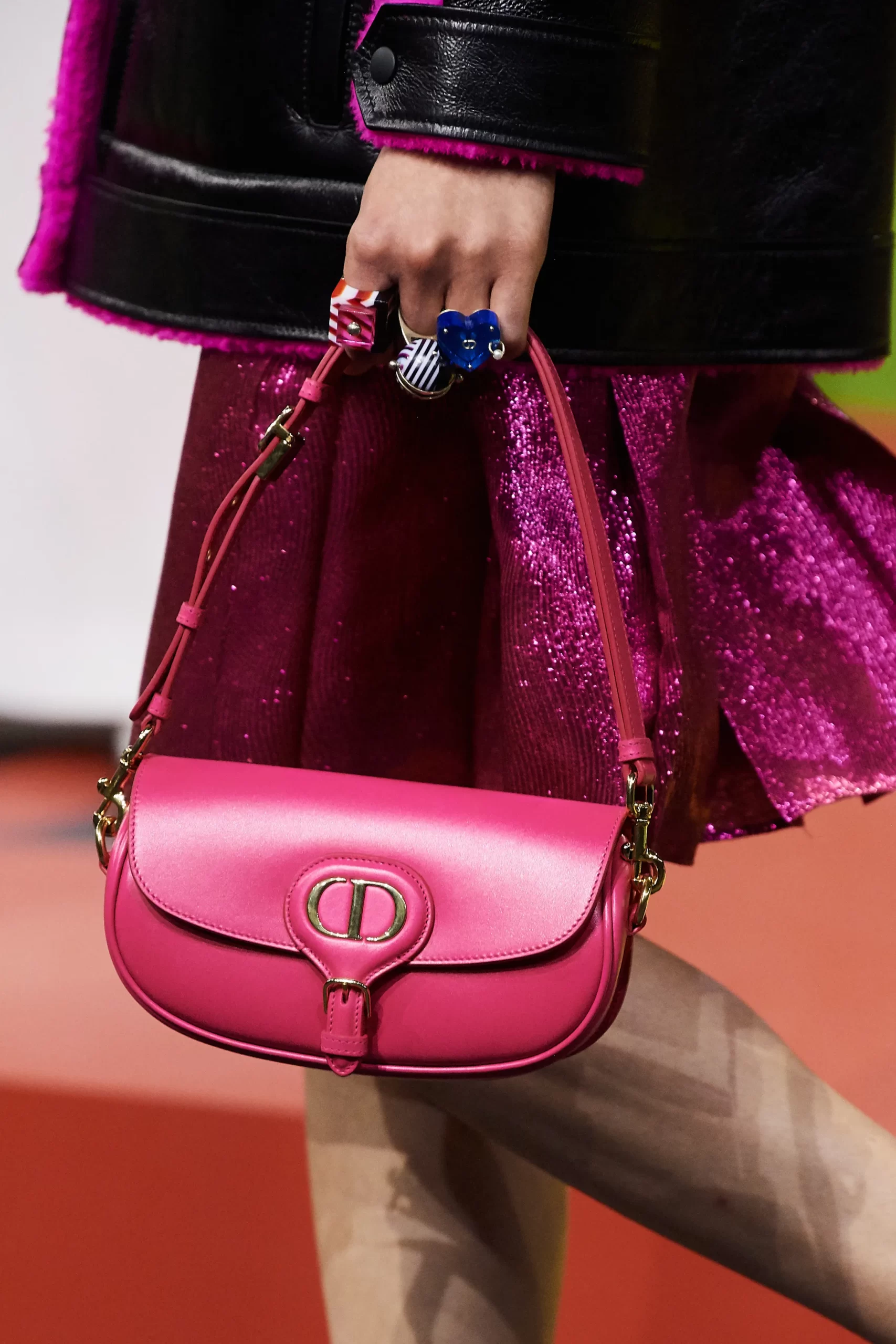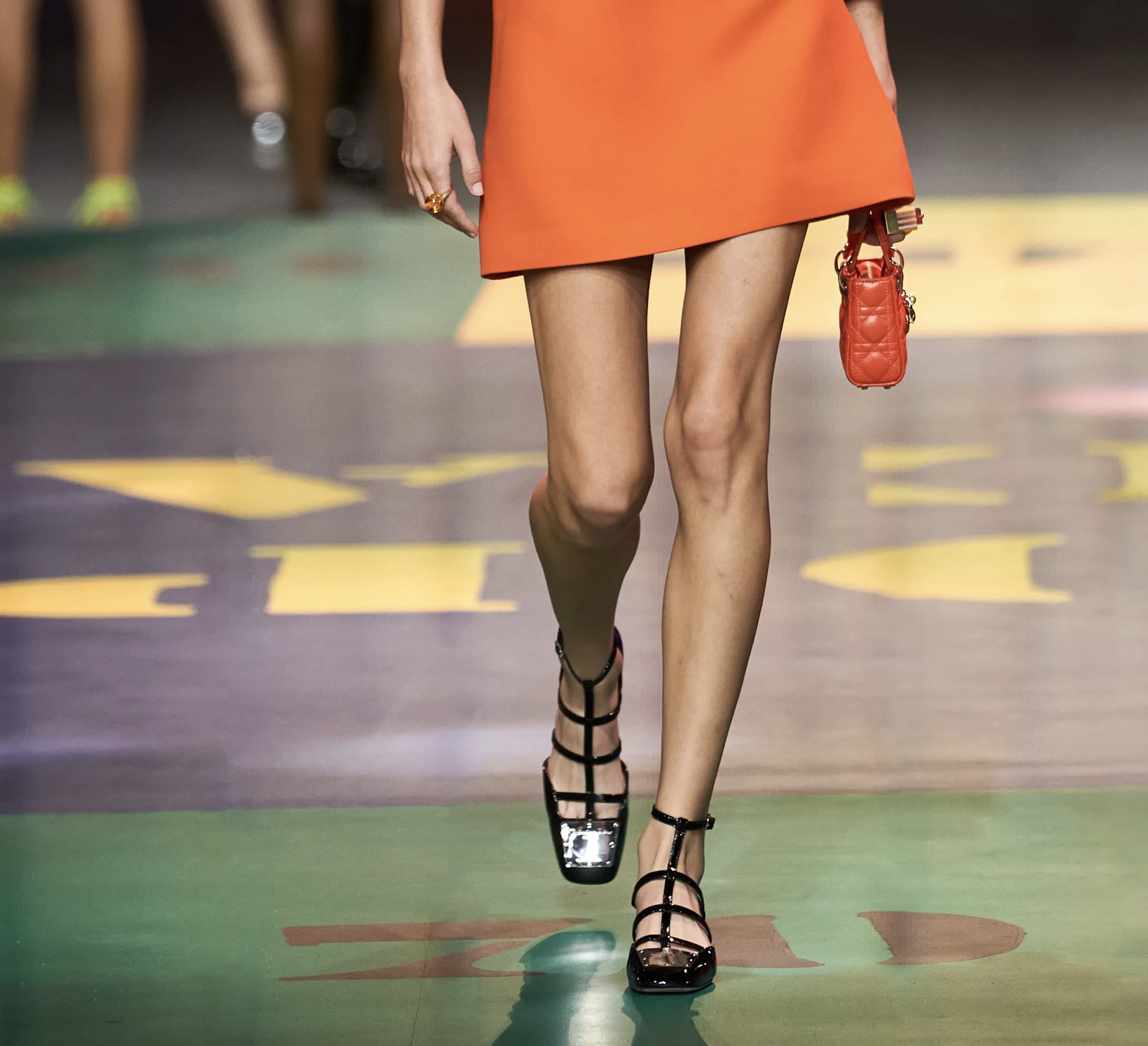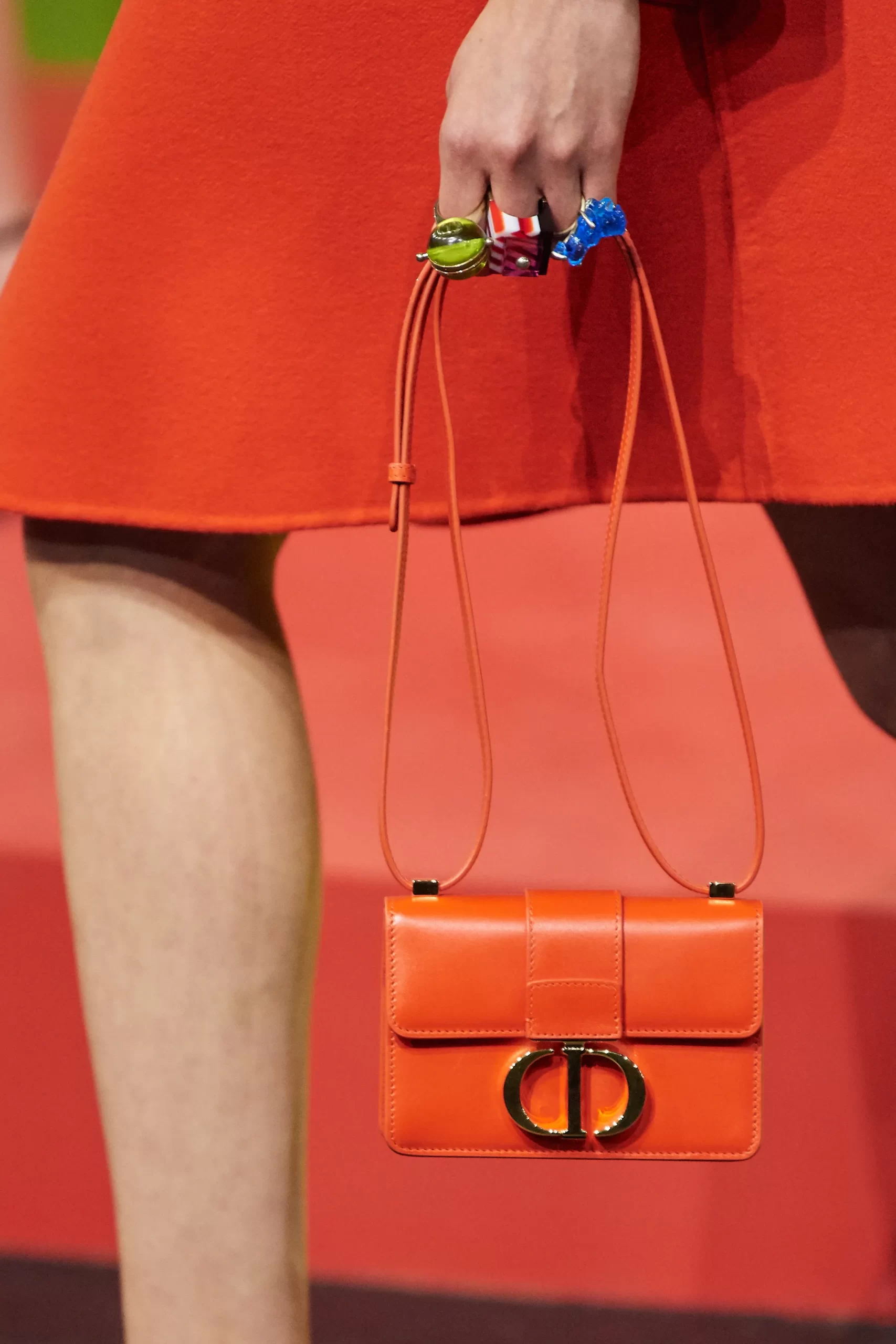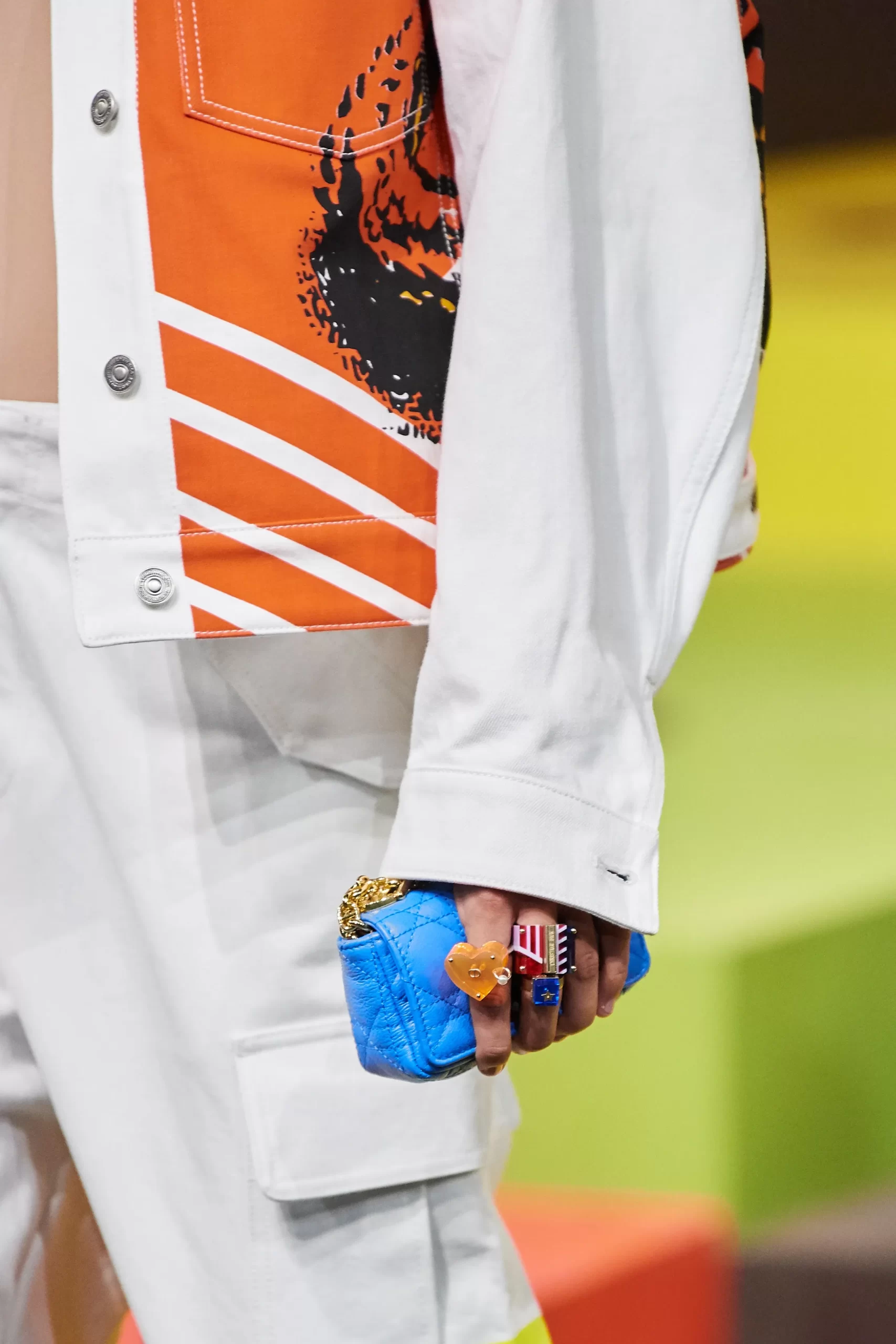 Even the Messenger gets a revamp in a smaller size, often with sparkle.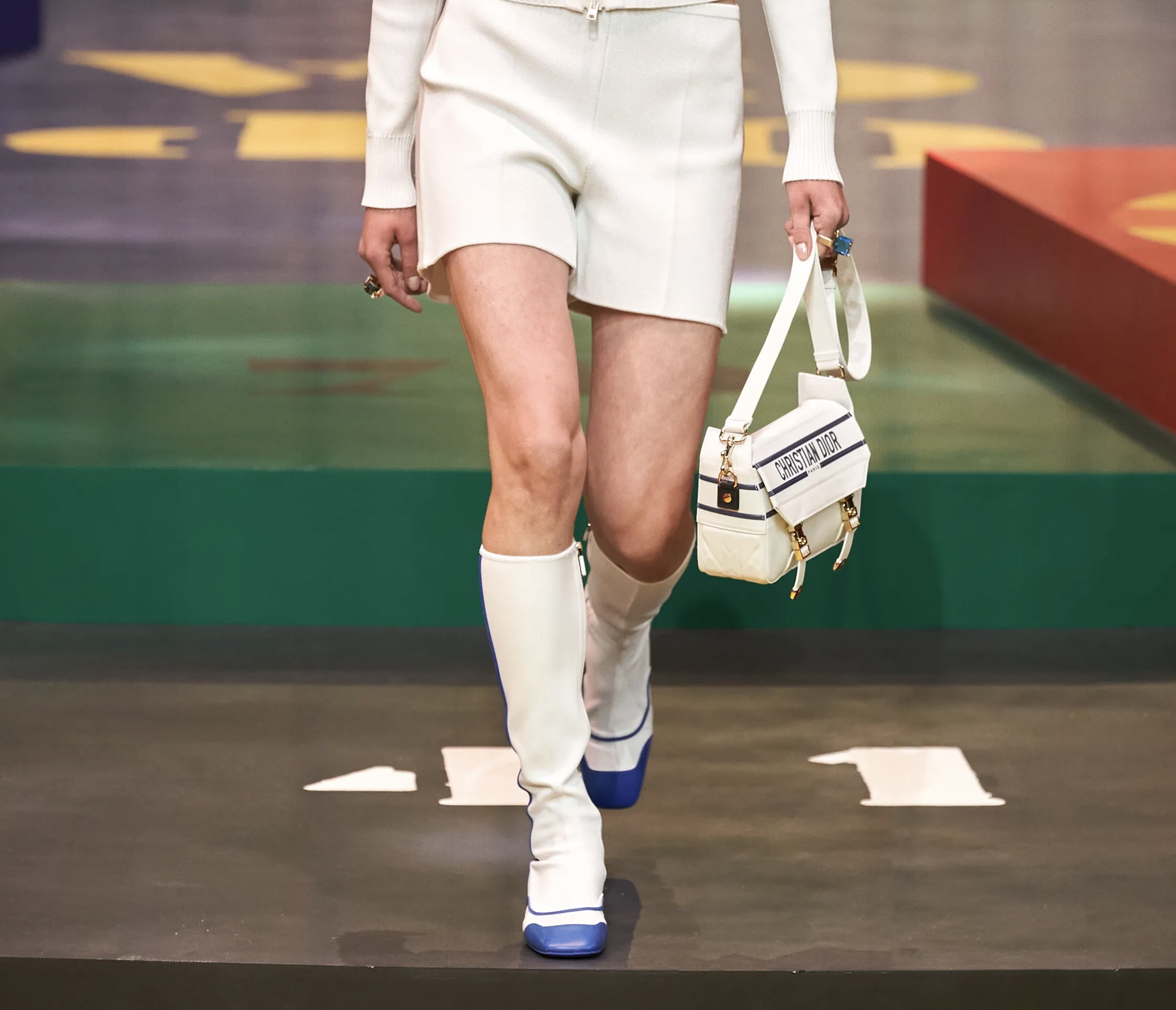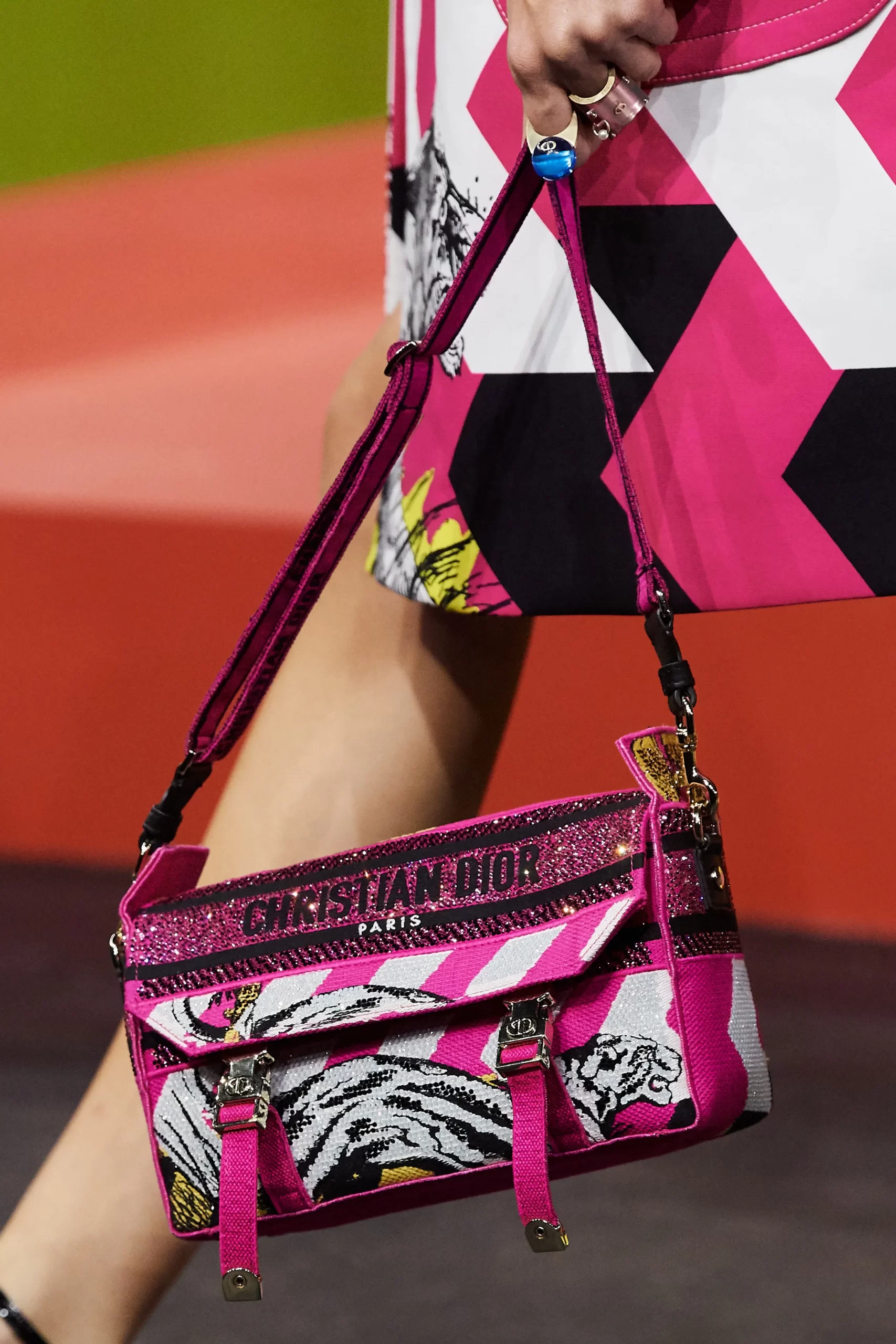 The largest bag seen… and on repeat… is the one that resembles a cross between an Hermès Birkin and Kelly. First seen in the Fall/Winter 2021 collection (and not yet on the Dior website), it is both lady- and briefcase-like.
Two-handled with a flap over closure, this rectangular shaped bag also has a wider base. Moreover, it includes a hanging clochette, presumably housing keys for a lock. Like some other bags we know and love…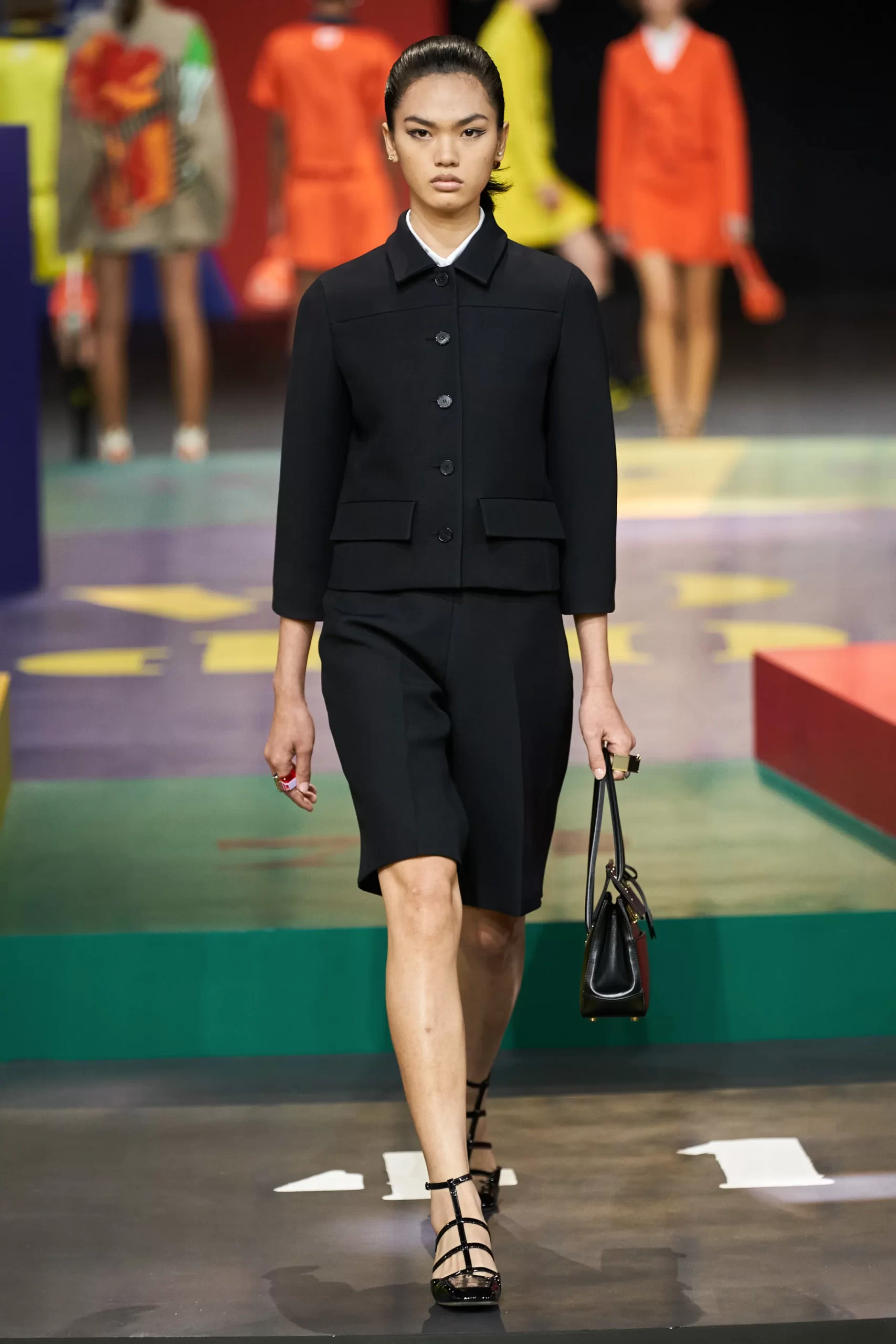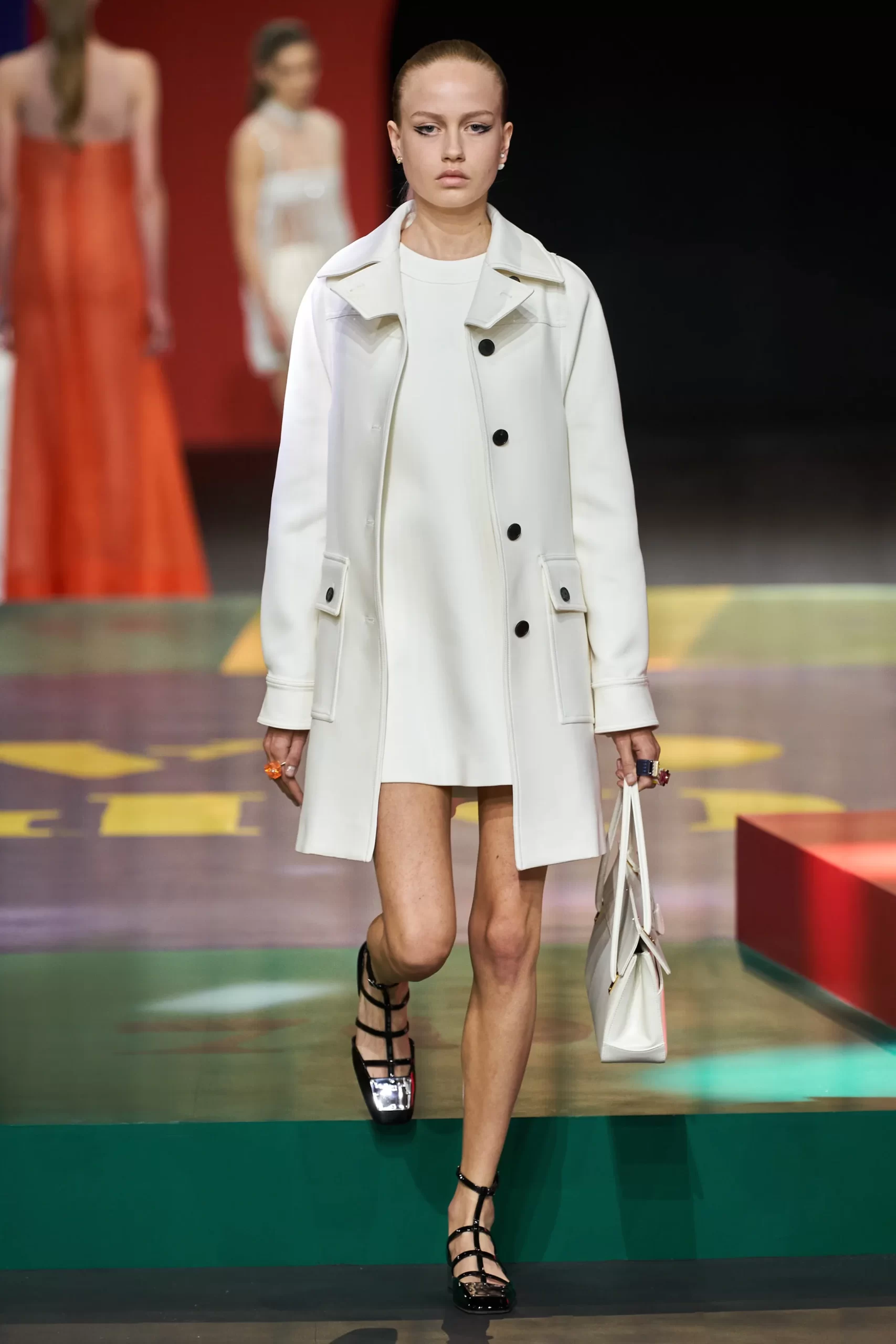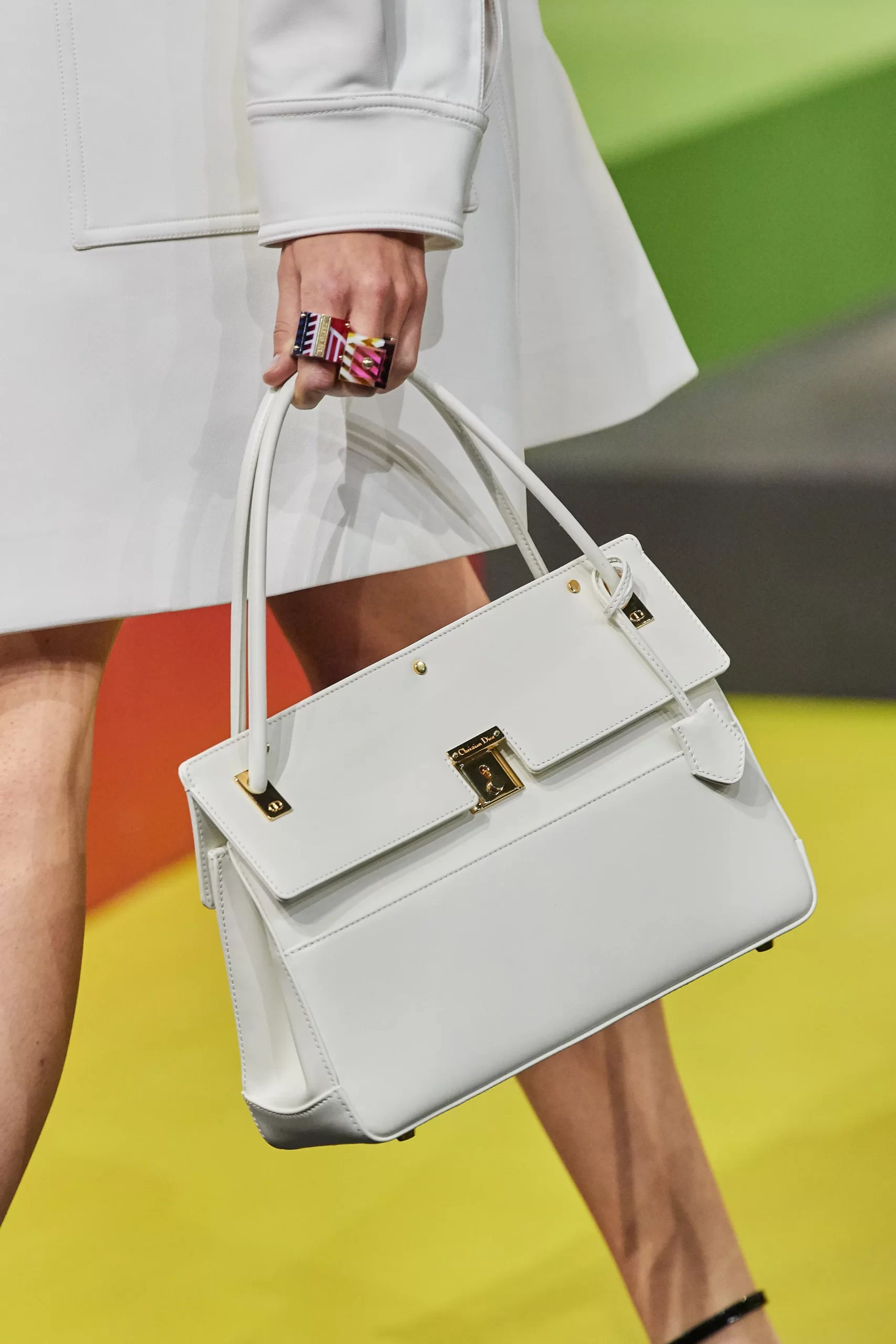 For those pining for a Dior minaudière, this just may be your season. Take a look at the selection from the runway.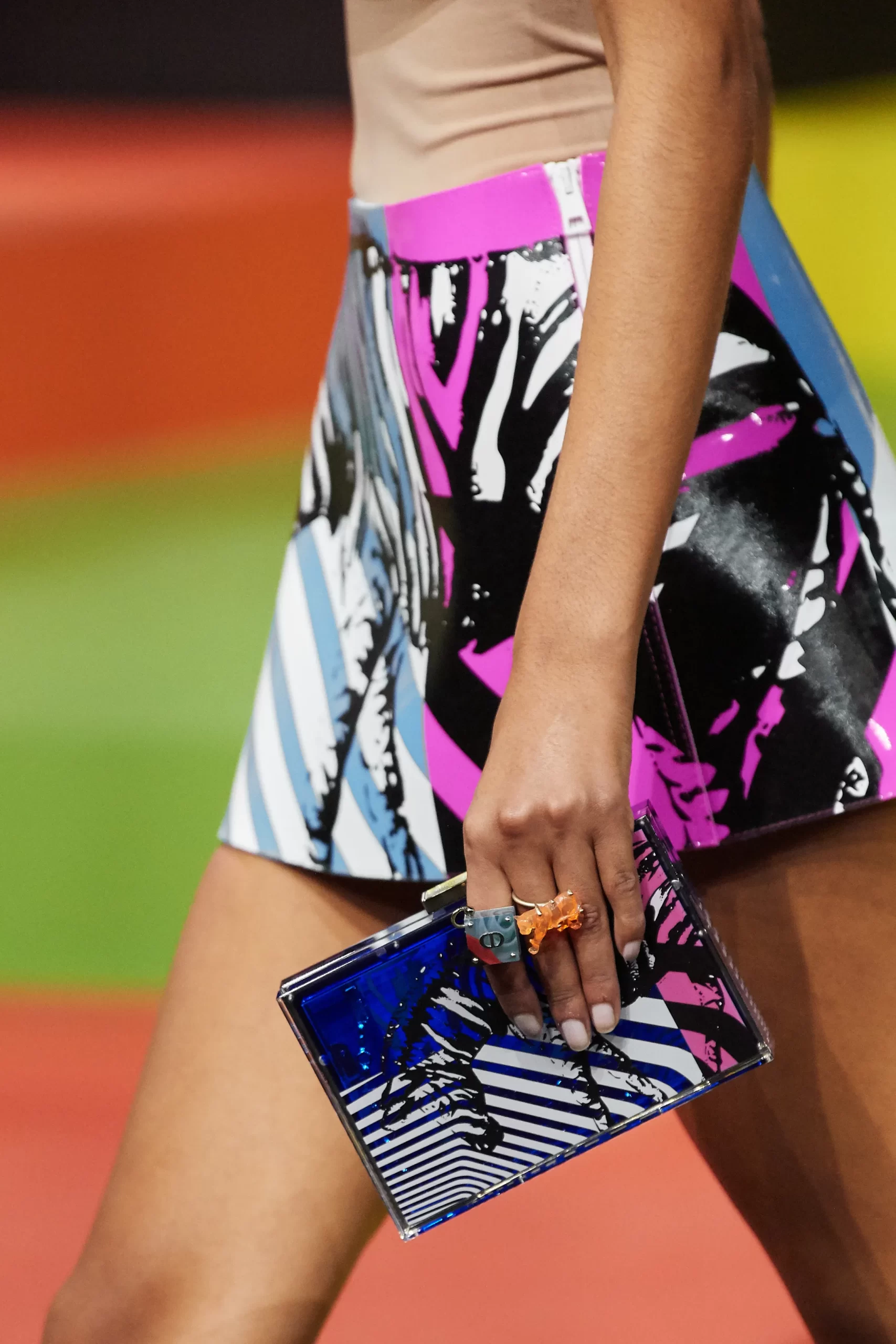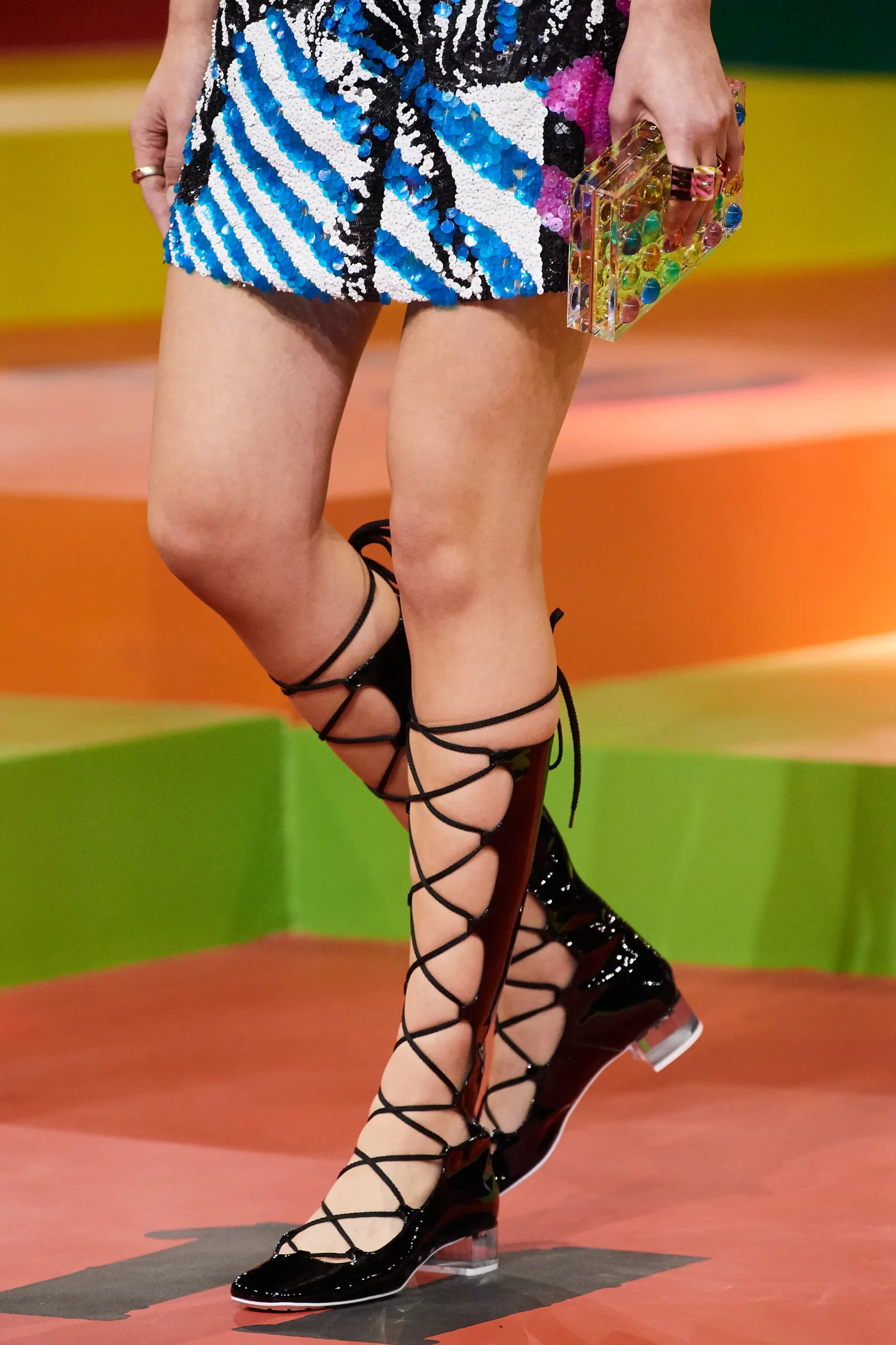 Will it be a summer season without a new Book Tote? Well, frankly, we expect the Tote will still be around. With such a popular (money-making) style, there's just no need to promote it further.
Are you all-in for Dior's small collection? Or are you going big? Let us know.