This is my mama's recipe and a frequent one in the PurseBop's kitchen. It's tried and tested and guaranteed to please. These crunchies and munchies are nutritious, yet stylishly tasty. This granola is not just for the tree hugging, and Birkenstock types, LOL!
It's easy… a quick trip to the Whole Foods bulk isle with your measuring cup, quick prep in the kitchen, and some good old fashioned baking, and you'll have yourself a hefty box of homemade, organic, all natural nutty granola.
It's fabulous with milk in the a.m.'s, in ziplocks on the run, or as a Greek yogurt topping for leisurely Sunday morning parfaits.
I promise you it's a true crowd pleaser!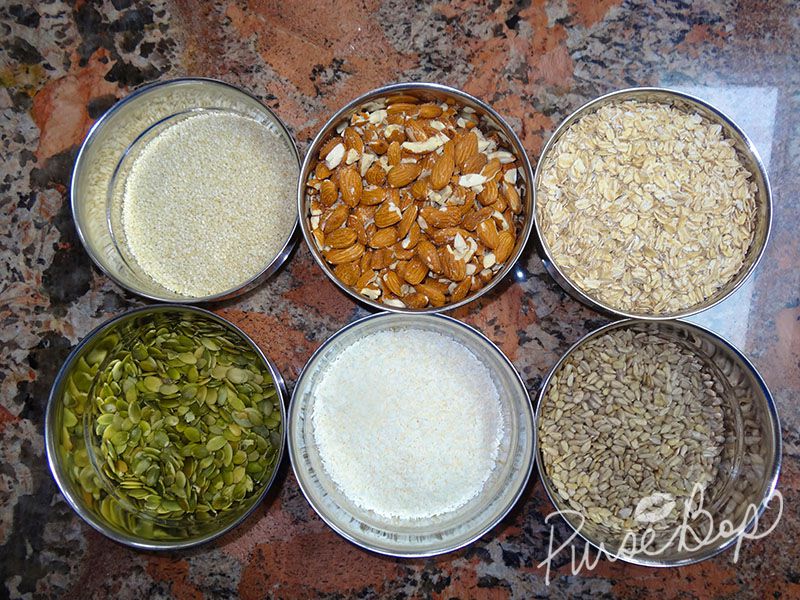 I have adopted some 'quick tips' to make this homemade wholesome granola.
Time saving tip: take your measuring cup to whole foods with you, to the bulk department, and measure out the exact amount of each ingredient and place in plastic bags. Then it's super easy to dump all the pre-measured ingredients into one bowl (no storage, no packing–straight from the bulk section to the bowl) I buy all organic when available!
This is what you'll need:
3 cups rolled oats
2 cups whole almonds (I lightly crush them with rolling pin, but whole is great too)
1 cup raw sunflower seeds
1 cup raw pumpkin seeds
1 cup sesame seeds
1 cup shredded coconut
½ cup honey
½ cup sugar
½ cup olive oil
1 tbsp vanilla extract
Mix all ingredients in a large mixing bowl.
Time saving tip: measure out oil first, followed by honey…(the honey just slides out)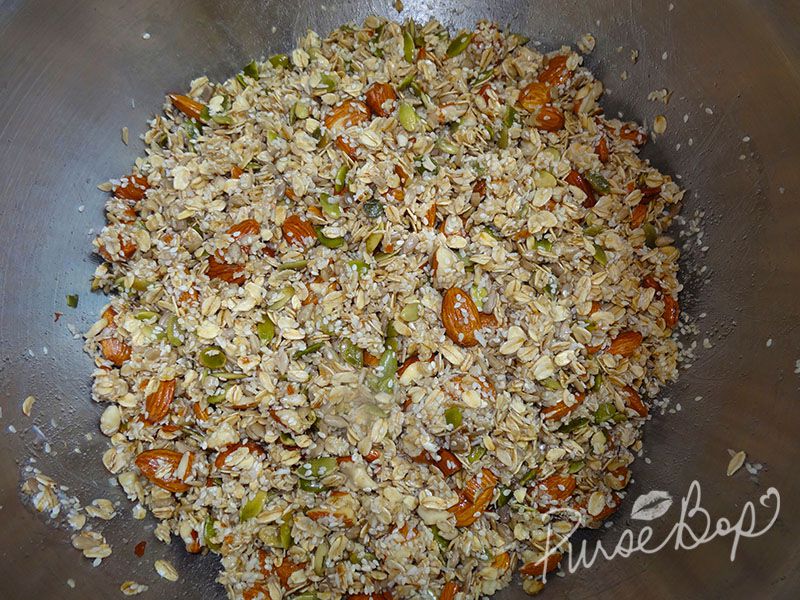 Spread evenly onto 2 baking trays (spray with olive oil first).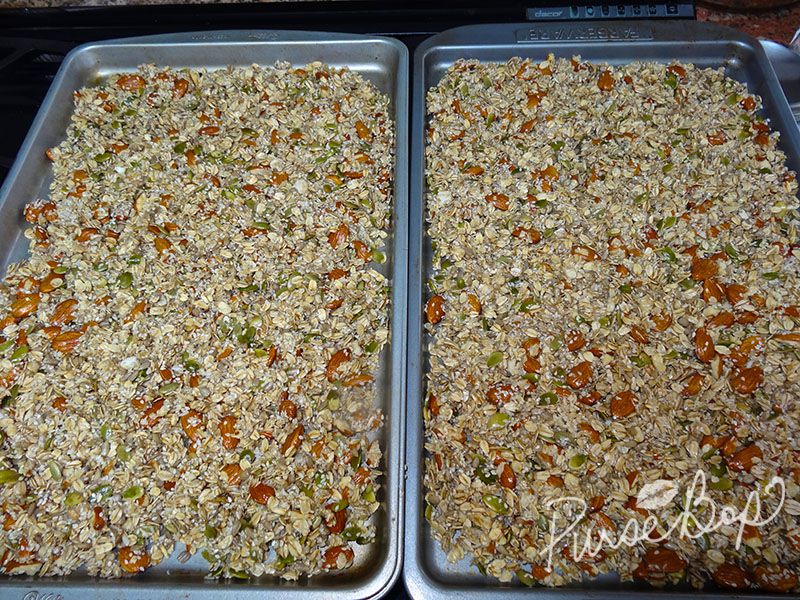 Bake at 300 degrees for 1 hour, turning granola every 15 minutes to evenly bake.
I also switch out the top and bottom tray in my oven to make sure granola browns evenly.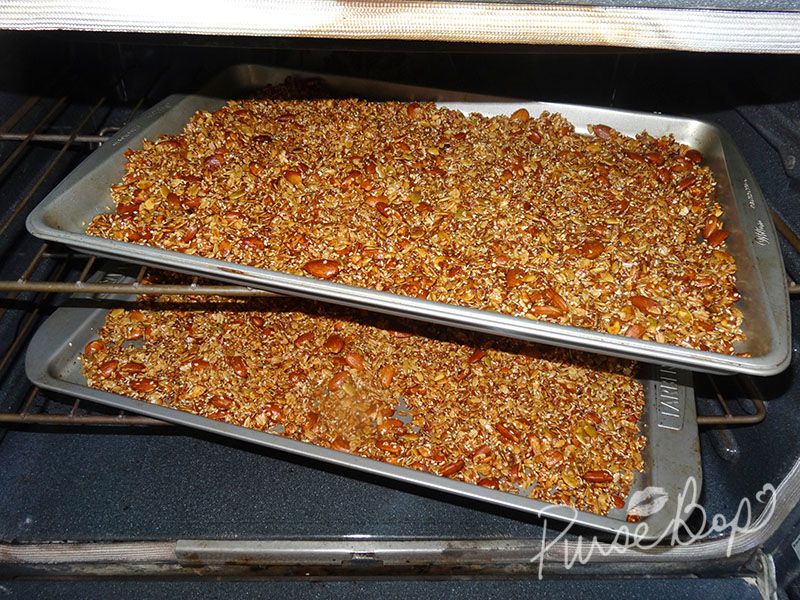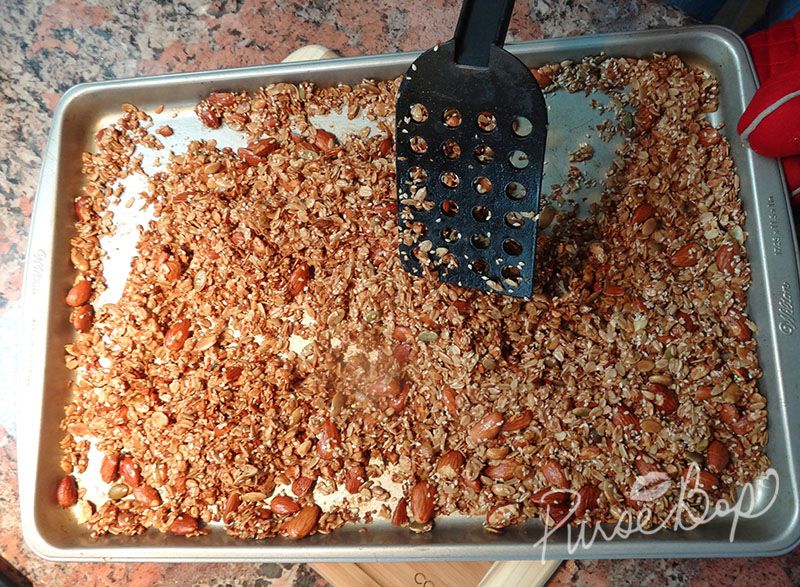 I start tasting the almonds after about 50-55 mins to test doneness. When the granola turns the desired color and taste, remove and place aside to slightly cool. Using a heavy spatula, start lifting granola from the trays (may stick in places). I like keeping some big chunks for tea time snacking!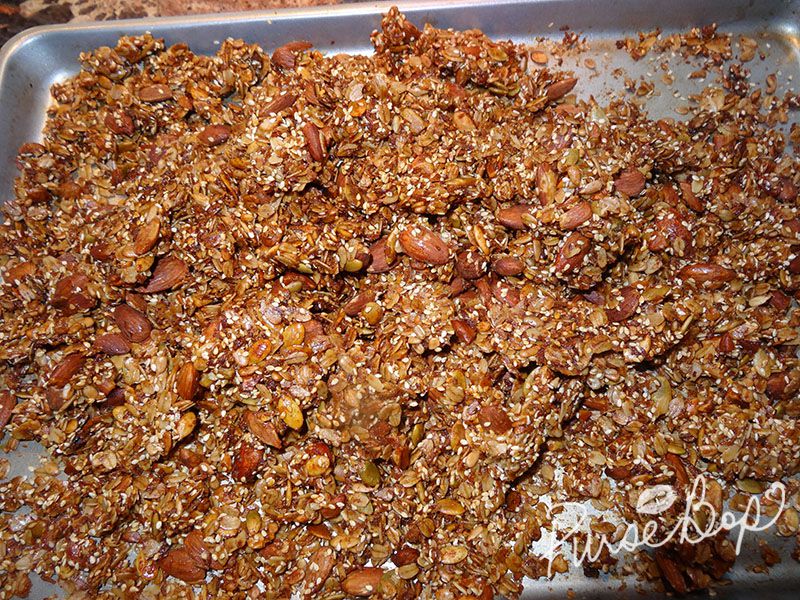 Enjoy as cereal…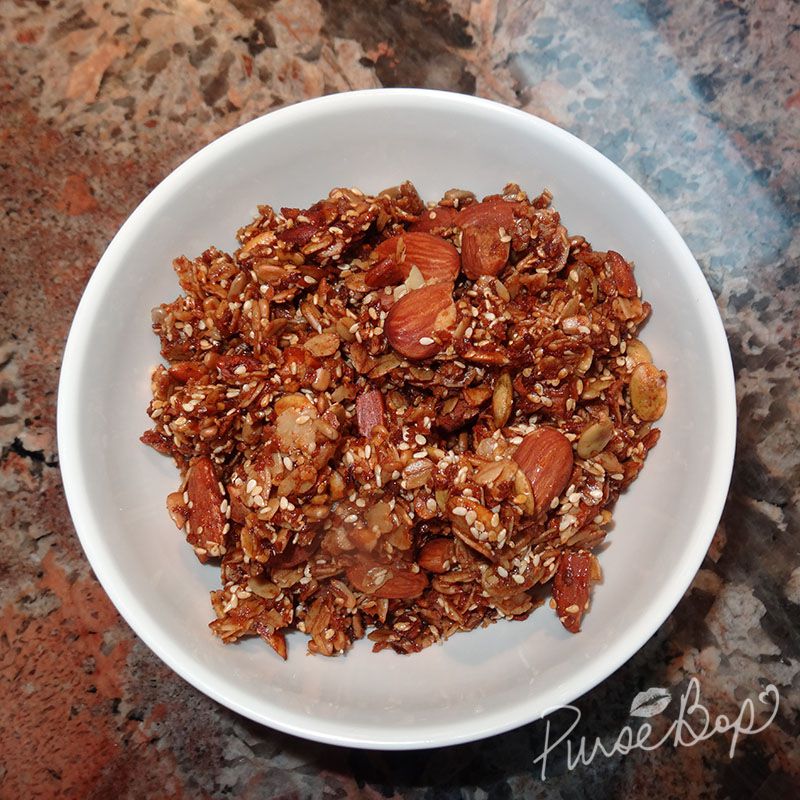 As a Greek yogurt topping creating a delicious parfait.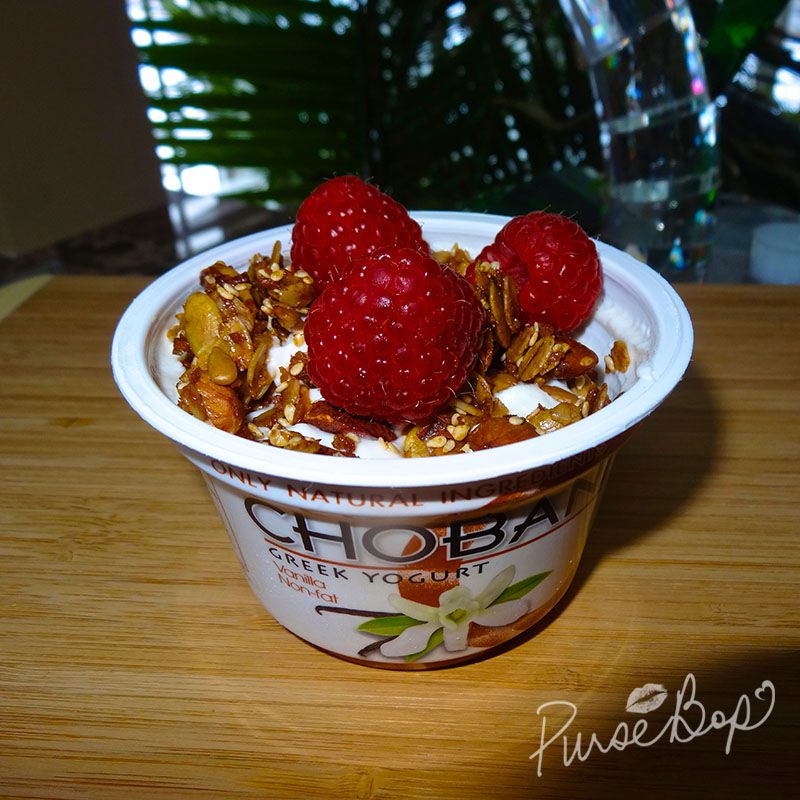 Or PurseBop style: cottage cheese topped with an explosion of fruits , drizzle of honey, salted sunflower seeds and a heaping handful of granola!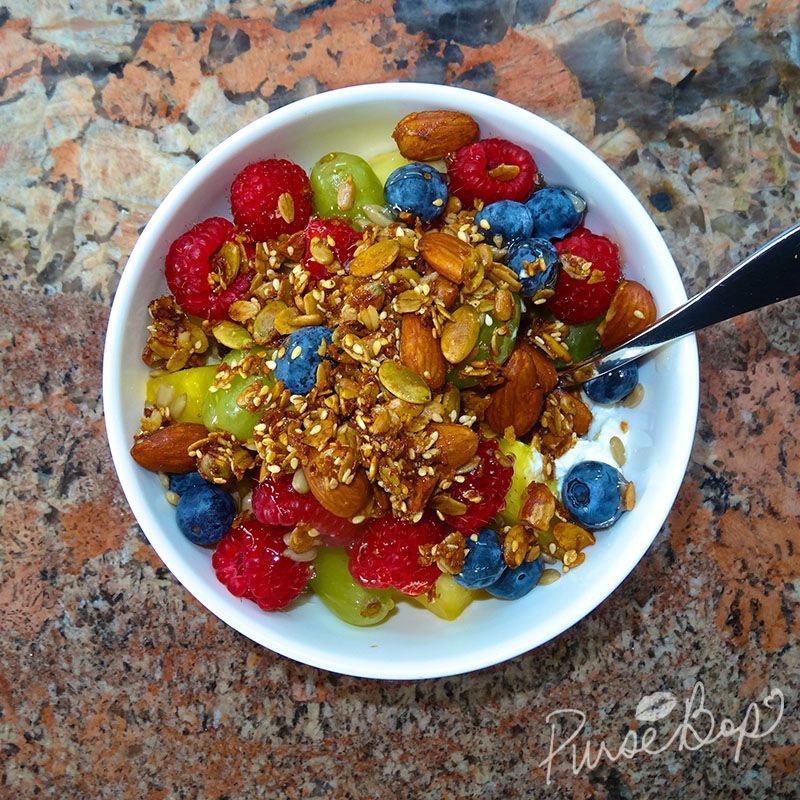 Love,
PurseBop and Mama.
XO
Updated: December 30th, 2020