Just for fun, let's imagine for a moment that we are attending the Kentucky Derby at Churchill Downs … What bag would you take? I know the buzz is all about the HATS, but our obsession naturally is BAGS :) 
Would you go mini size or Birkin BOLD? (Have fun with your choices, remember we are 'imagining'!) 
Share your PICK on our new conversation platform :  BopTalk 
Original Post:
The Kentucky Derby is all about the horses. But in this years Derby, they are not the only thing to be seen and admired. PurseBop will take you on a different ride, in a different lane. Let's start out of the gates….with a mini twist.
Churchill Downs is the 'hottest fashion show in town', actually ANY TOWN!It's one of the greatest 'people-watching' events of the world. It has become a place to see and be seen.
According to an Associated Press report, "As sporting events increase security measures after the Boston Marathon bombings, the Kentucky Derby will ban backpacks, large purses, and totes for the annual "Run for the Roses" on May 4th—BUT Flamboyant hats will apparently still be all the rage!
Thus, this year 'the mini' bag will be the most coveted hand held treasure at the Derby… PurseBop takes you to Millionaires Row for "The Greatest Two Minutes in Sports…"
Millionaires Row at Kentucky Derby: Chanel 'Mini' Celebrities include 'Miss Pinky,' 'Ms. Vegas' and 'Miss Envy'
CHANELS of the same feather, flock together…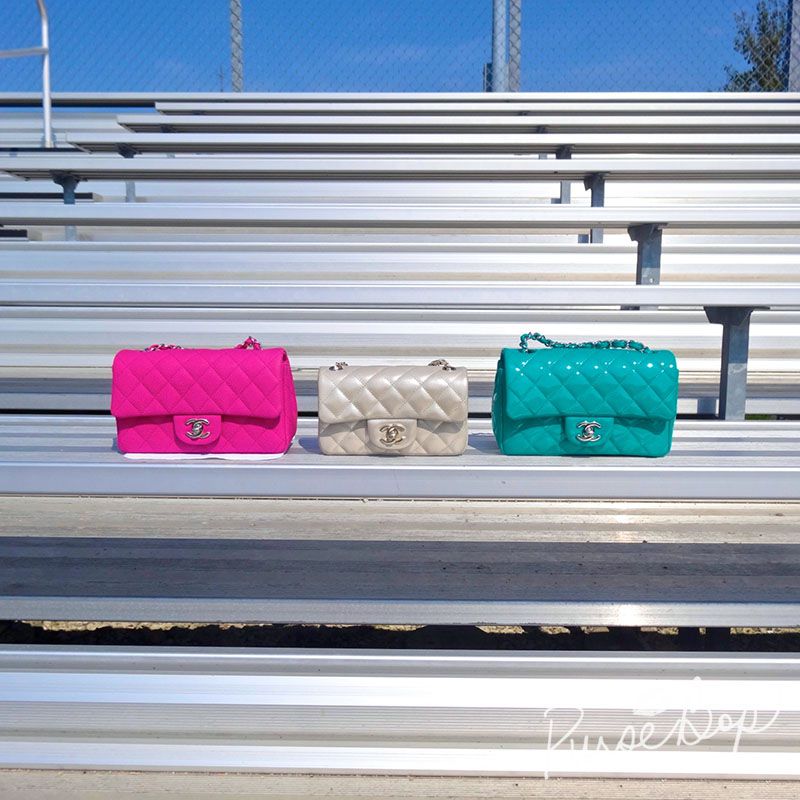 Race is about to begin, anticipation in the crowd builds…there's a hush in the air…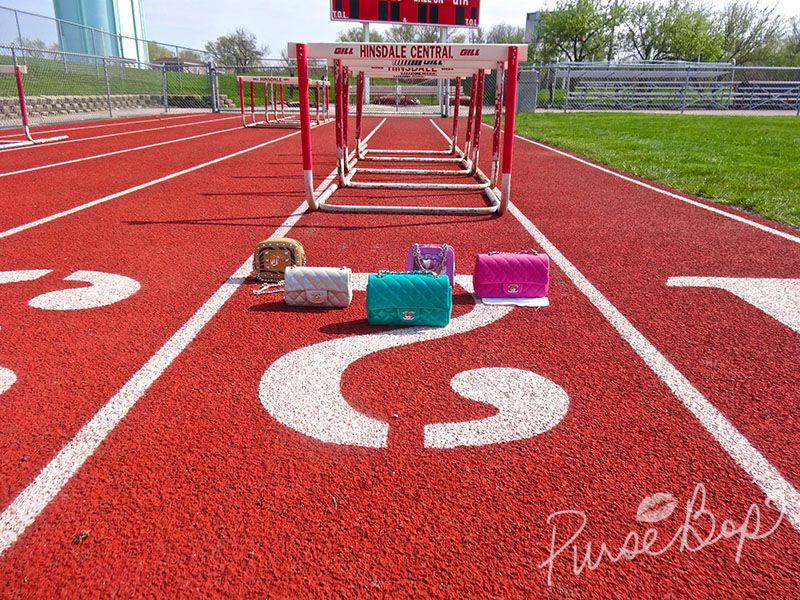 And were off to the races…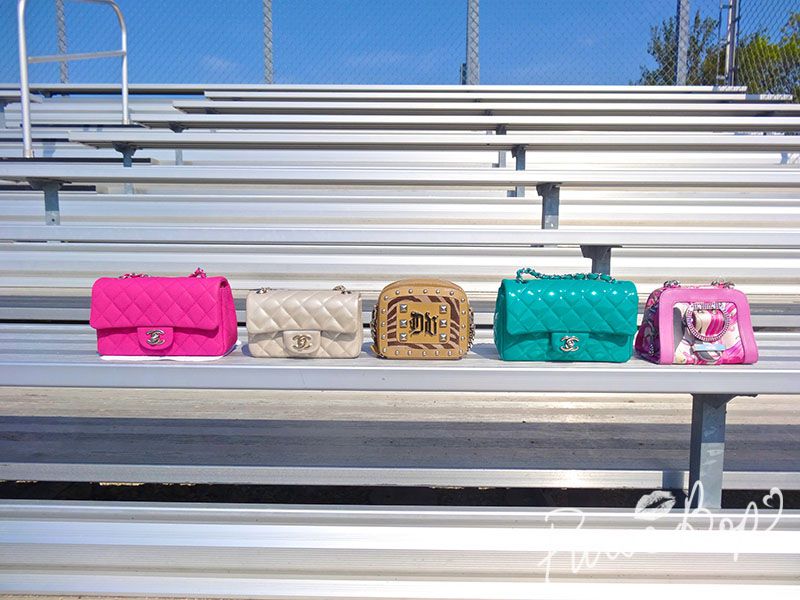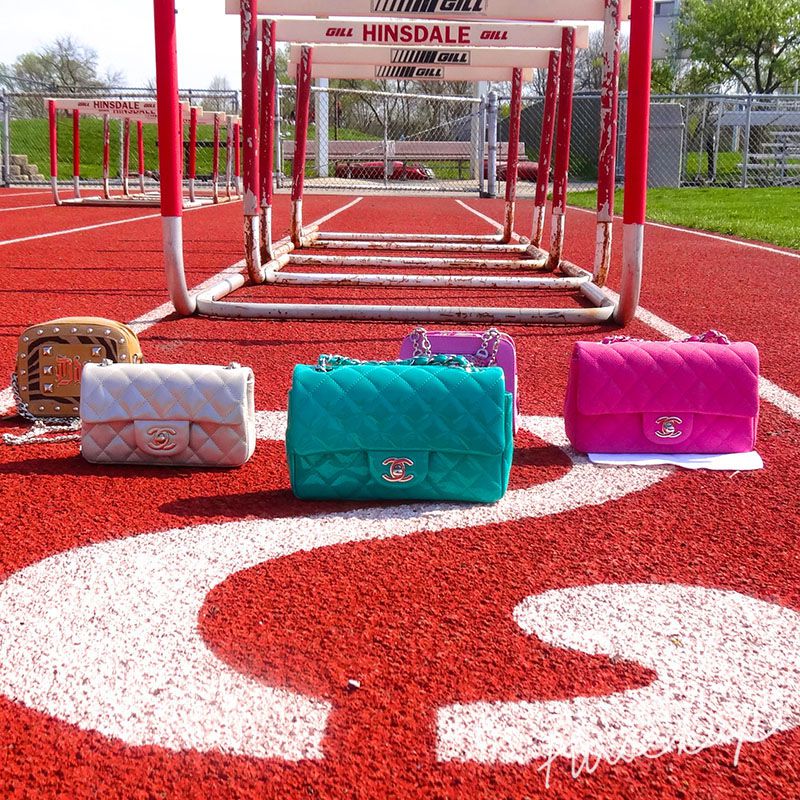 Mini matters…
Love PurseBop
XO
Updated: May 18th, 2017