We've become so enamored with Hermes' bags, belts, scarves, and other amazing crafts that we often forget Hermes' original call to fame was their leather harnesses. Before Hermes began chicly cladding and accessorizing the greater world, its first client was the "horse".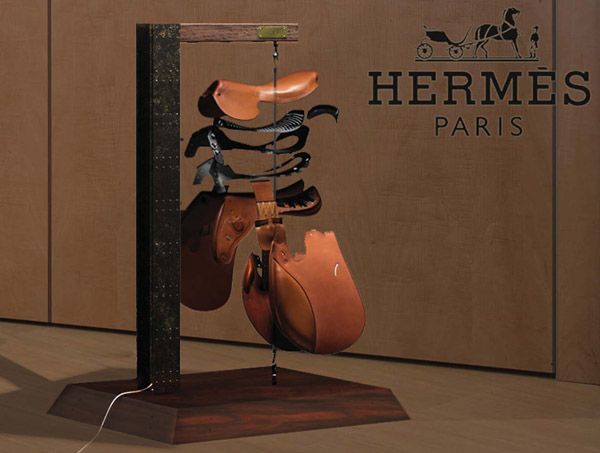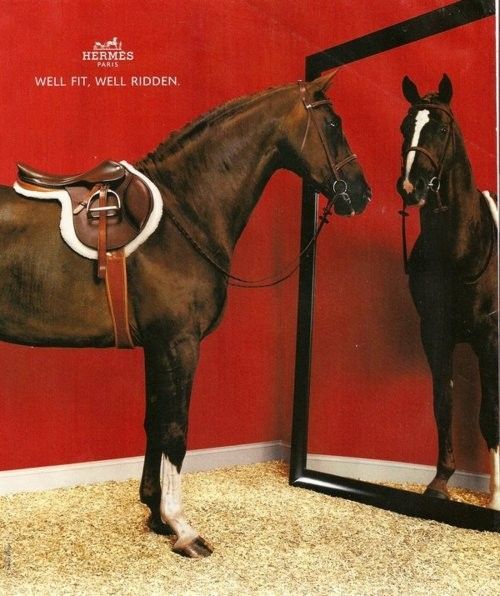 Hermes pays homage to its equestrian roots once again with the opening of "The Hermes Horse" exhibition in Mumbai, India this week.
The Hermes Horse exhibition was first presented in Shanghai, China to celebrate the opening of a new boutique and commemorate the year of the Horse. The year of the Horse is a Chinese zodiac year that occurs on a 12-year cycle. The horse embodies many elegant, noble, and free-spirited characteristics, which the exhibition's curator, Philippe Dumas, accurately captured in his vision. Philippe Dumas is an artist and fifth generation member of the Hermes family (the grandson of Hermes' founder, Emile Dumas).
Philippe Dumas has brought his artistic talents to Hermes' projects time and time again. He designed the Hermès carrés, at the Saut Hermès in Paris, thoroughly illustrated the entire history of Hermes timepieces, and has many sketchbooks sold on the Hermes website. His exhibition "The Hermes Horse" reflects the significance of Hermes' equestrian heritage with a playful, modern day twist featuring art displays from the Émile Hermès Museum. Pictures from the exhibition in Shanghai prove that "The Hermes Horse" is nothing less than visually captivating,
"The Hermes Horse" exhibition will be open from October 31st, 2015 to November 30th, 2015 at the Hermes Store in Mumbai, India.
PurseBop has the special privilege of attending the VIP grand opening of the exhibition on October 30th  in the presence of the curator Philippe Dumas himself.
She plans on fully documenting the event and sharing a little bit of the #HermesHorseExhibition with all of us! Stay tuned… follow along @pursebop & hashtag #HermesHorseExhibition
Dutifully reporting for PurseBop,
Morgan Robinson
Updated: May 18th, 2017