It's no secret on this blog, that this is my first year trying my hand at 'real' gardening…or lets call it 'edible' gardening! I am most excited with the progress my plantings are making but there has been a slight obsession or FRENZY to try recipes that incorporate my 'fresh trimmings', (LOL). As a newbie to this whole process, I seriously overplanted many herbs, especially basil and mint. In an effort to keep up with my over—flowing and over growing basil supply, this is PURSEBOP's favorite summer garden recipe.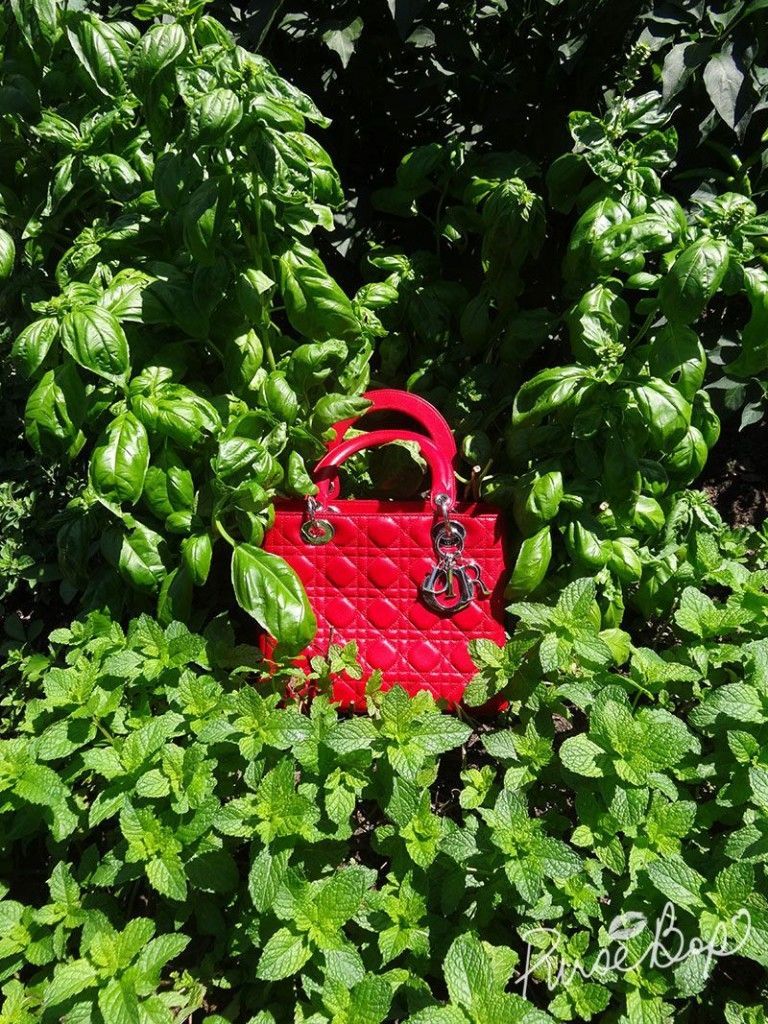 I have really neglected the recipe category of my blog, but THIS recipe had to be journaled and shared with all of you, because anyone who knows me, KNOWS 'my watermelon basil salad'.  I tend to get obsessed, and then EEEVVVEEERRRYYYOOONNNEEE by proxy… IS TOO!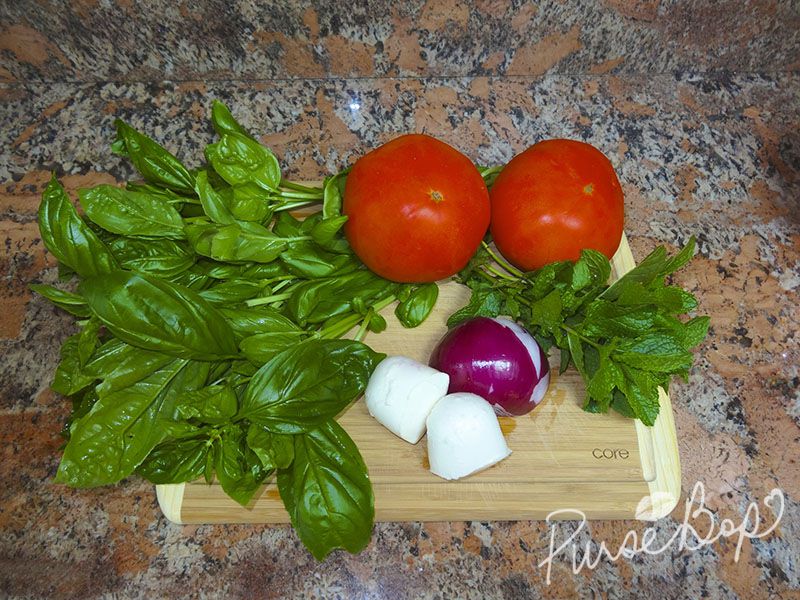 Its really easy, and please don't get hung up on quantities because there is no wrong or right…modify it to your tastes and likings. My pictures will give you a good idea of proportions :)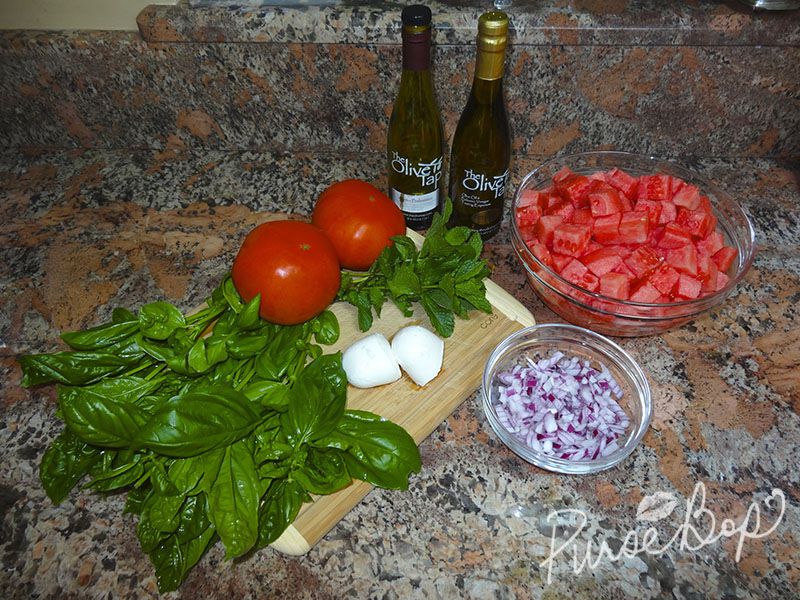 Ingredients:
Small seedless watermelon chopped in cubes (I love the organic whole foods one or the Costco 2-pack ones are great)
2 tomatoes chopped (you can use a variety here…I have used Campari, farmers market big red juicy ones and even small cherry ones from my garden—your pick!)
Basil chopped—for me the basil is the lettuce of the salad, so there is never 'too much' for me but you can adjust your quantity. If not using fresh plucked, haha, then probably the larger boxes from Whole Foods or Trader Joes would work…
Fresh buffalo mozzarella cheese cubed small, or the little tiny balls are the best (my whole foods was out of them today)
1/2 red onion onion finely chopped
fresh mint leaves (1/2 cup or as desired—I LOVE mint so I add lots)
2 tablespoons good quality olive oil (check out www.theolivetap.com , my favorite for salads)
2tablespoons good quality balsamic vinegar ( I have been using the Olive Tap for years) I discovered them at my farmers market.
Salt and pepper to taste.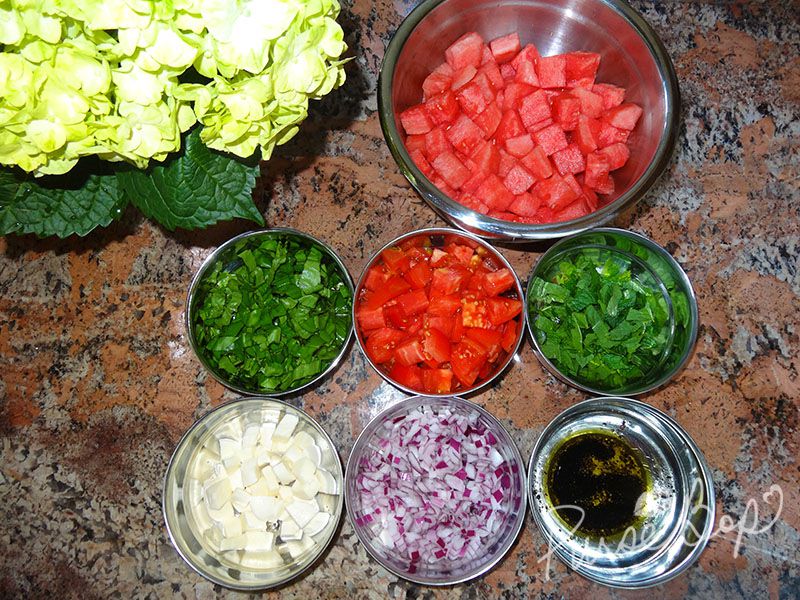 Toss all chopped ingredients into a big mixing bowl.
Mix the olive oil, balsamic vinegar salt and pepper in a separate small bowl and pour over salad and give it a good mix. Taste and adjust according to your tastes.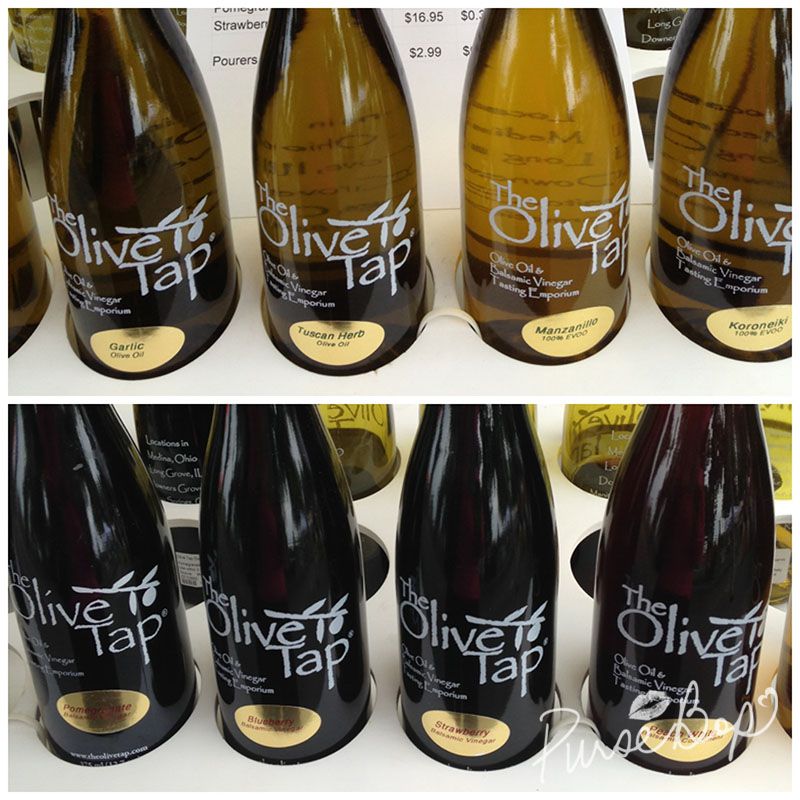 Here you have it folks, PurseBops Watermelon Basil Salad…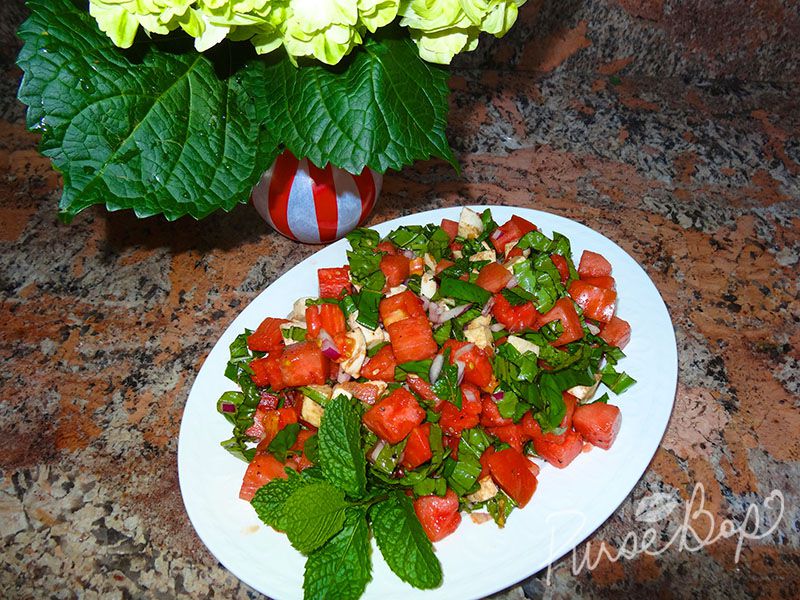 YUMMY! I promise its a real crowd pleaser (although PurseBop's crowd has royally overdosed already, LOL).
I have another alternative that tastes divine—try goat cheese instead of buffalo mozzarella if you like that. The goat cheese 'sort of melts' in the toss, giving the salad a slightly creamier dressing feel.
In keeping with PurseBop flair, here's my 'Watermelon' Red Lady Dior sunbathing in my garden, the basil section of course, LOL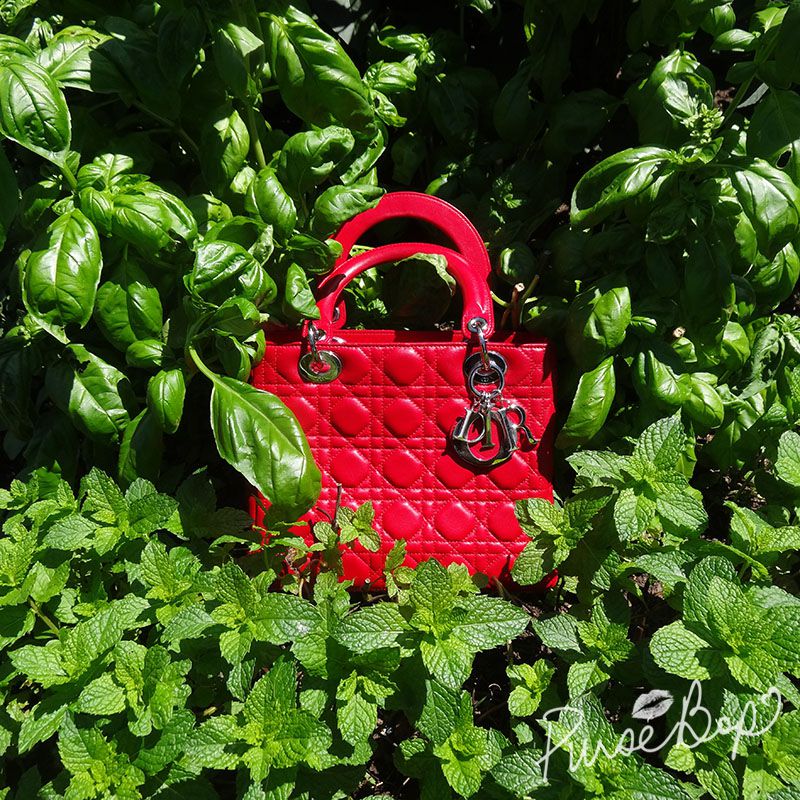 May I brag about my cherry grape tomatoes a bit…todays crop :)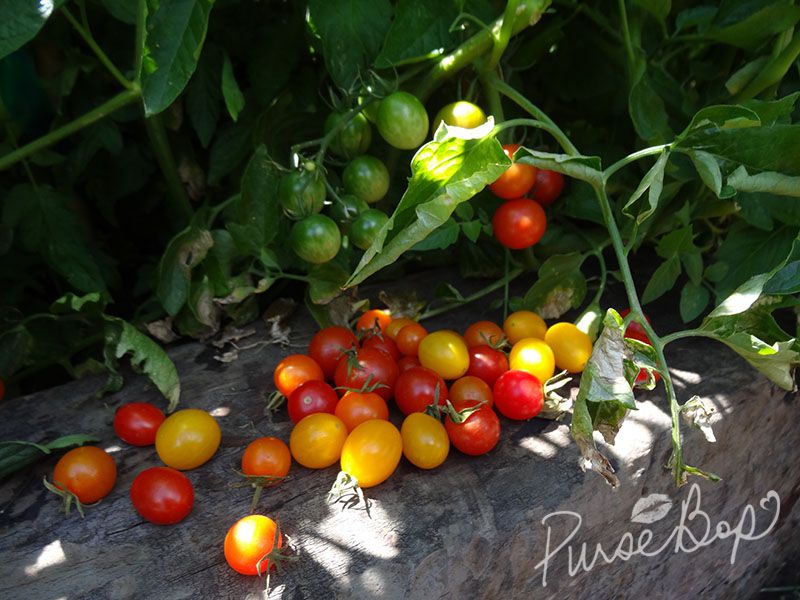 Just because… (my Madame 'Lady Dior' has been feeling very neglected lately, so this is her day in the sun, literally speaking, hehe)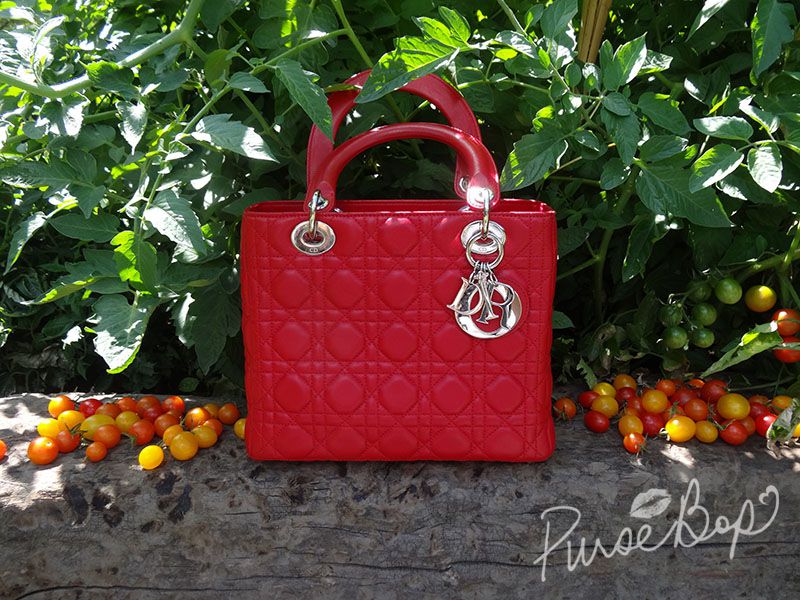 How's this for a designer tomato basket….
Please email me with any questions.
Have a beautiful weekend, and now I'm off to LOLLAPALOOZA!!!
Love,
PurseBop
XO
Updated: May 18th, 2017