With awards season upon us and red carpet fashions in full bloom, designers are stitching and fitting and actresses are cleansing and beautifying…
As tradition would have it, each actress will strut her style ….a little to the left left, a little to the right, a little shoulder, a little lip pucker-"that's it baby, work the camera!" They will all razzle and dazzle the E! 360 degree Glam cam and even stop to pose for the Mani cam…
But I ask you E! WHERE IS THE BAGGIE CAM???
I literally scrutinize every celebrity palm in the search of that magnificent bag!
We see the jewels, we see the dresses, and this year we even got to see the shoes (courtesy the assymetrical hemline trend…) but….
#WhereIsTheBaggieCam
Where are the Chanels, the Leibers, the Tom Ford boxes? Where are the McQueen skull clutches?
I want to see the COCO 10K+ Swarovski Sparkle Beauty bags, the glittering themed Leiber minaudières, the bold gold hardware TF's and above all some McQ knucklebusters! There are myriads of exclusive embellished, embroidered, encrusted evening bags, but why can't we see them on the red carpet??? I realize the designers want to focus on the dresses and the jewelry houses their diamonds, but PurseBop wants bags, and more bags!
Imagine if our celebs stopped to place their handheld pieces on the "Baggie stage" and shared the attitudes leading to their selections. PurseBop could even be the 'handbag' correspondent for the segment! Oh how my imagination is running wild…
E! let me inspire you…here is your BAGGIE CAM, and PurseBop is your host!
"We have here _______'s clutch! Oh my, I need shades…that shimmer is blinding on the 12P Chanel Sparkle Beauty Bag… so classic, yet so glam! And compliments your DIOR dress perfectly!"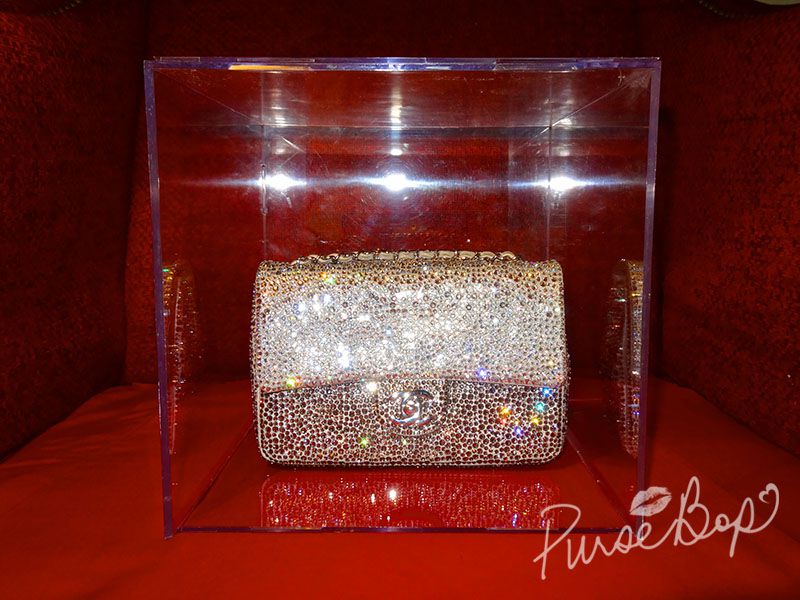 "and here we have _______ with the stunning 13A Chanel Lego Brick from the runway collections this fall. How perfect with your contemporary dress, it's the 'perfect dose of edginess' to finish off your look to perfection! This is my HOLY GRAIL of the red carpet tonight!"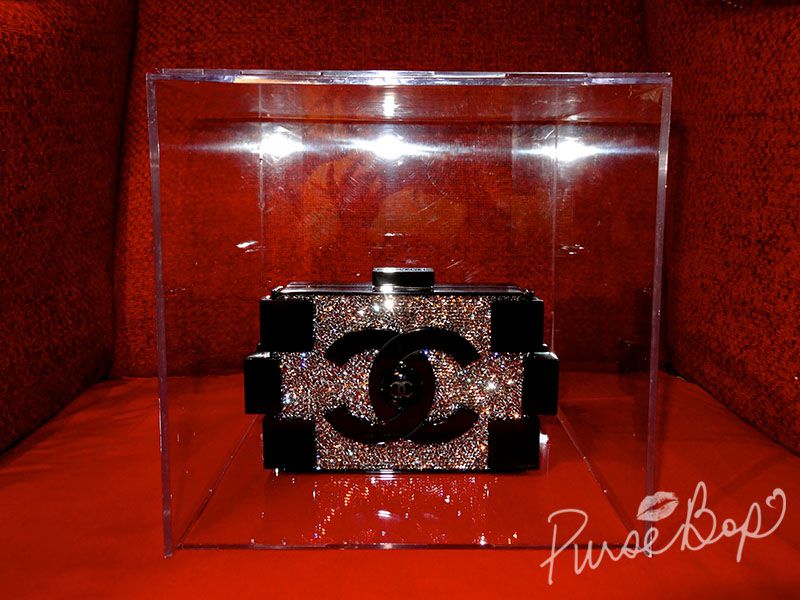 "And here we have ______'s darling Chanel mini in the BAGGIE CAM, such a soft romantic treasure. Do I see little dice charms on your bag? That's just brilliant! Love how you chose the monochromatic tone to match your dress perfectly! Two thumbs up from PurseBop!"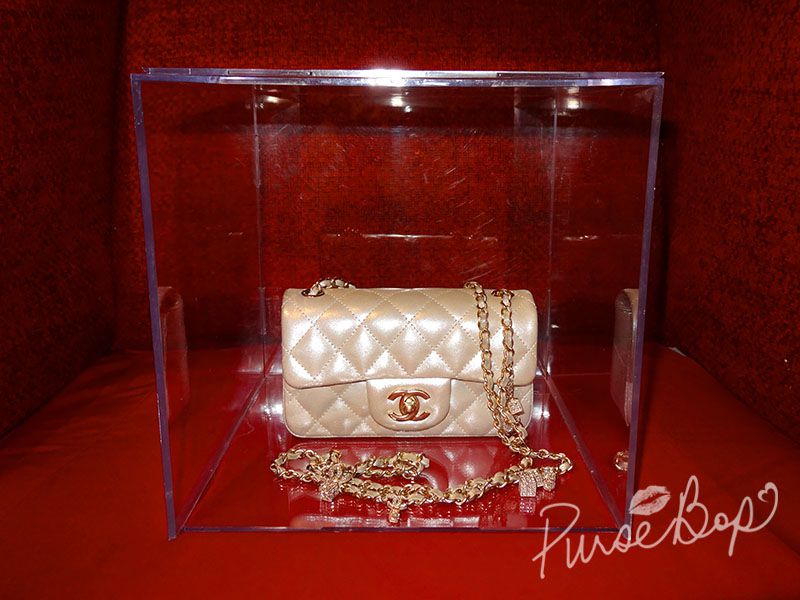 Come on guys, strut the real glamour stuff… Enough with the tonal satin dyed matchy match hum drum bags that just blend into 'invisible' ness'. We want to see the bags that take our breath away, make our hearts flutter, and leave us swooning for more eyecandy!
Please E!, add the baggie cam,  and maybe our darling celebrities will put a little more effort into their red carpet clutches…
You know PurseBop will be watching the Grammy's Sunday night, and NOW I know we'll all be hunting for you know what! Here's a recap of last years Grammy's PurseBop Picks. Wouldn't a #BaggieCam be just perfect!!!
I ask all my readers to tweet, instagram and anything else you can to E! Sharing our idea!
#WhereIsTheBaggieCam
Love,
PurseBop
XO