Let's journey through the final days of the World Cup…
En route to the soccer field where we intended to do this feature, we encountered a construction detour. Unsurprisingly, I had to halt for a few test shots :) The best part is that I had my 19 year old niece in "tow" who brought a spunky energy and approach to this post… Not to mention there was no way PurseBop was going to climb on top of these muddy monstrous machines!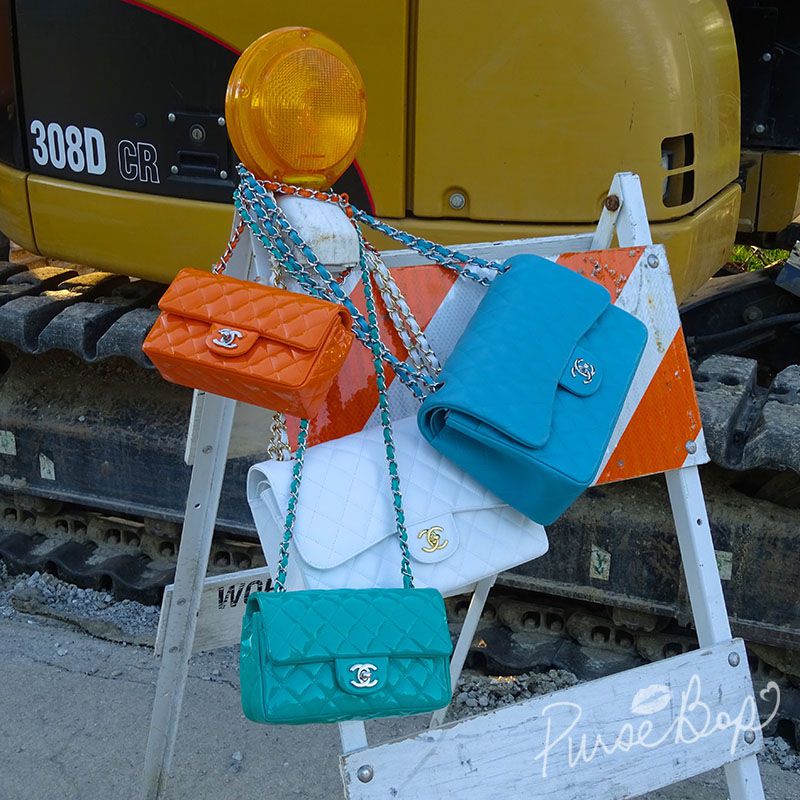 Let the showdown begin…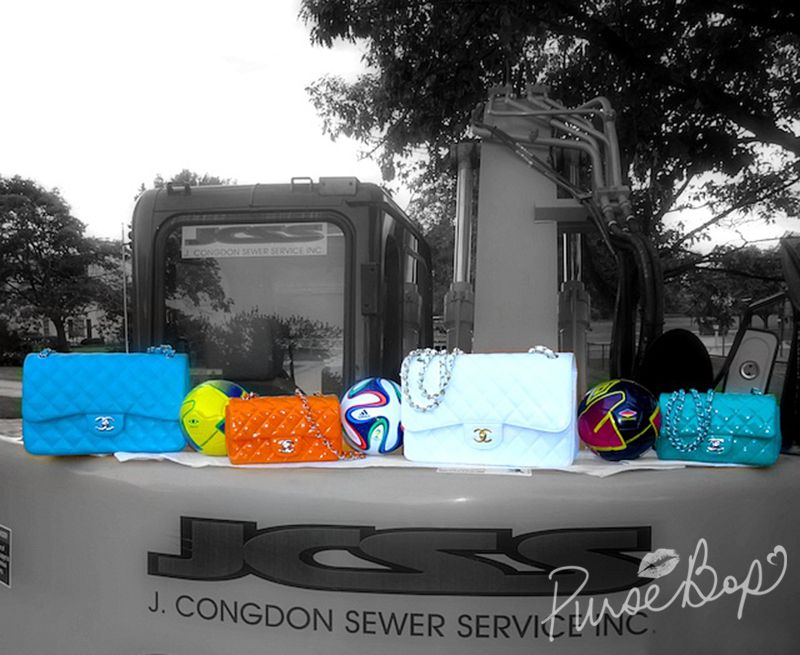 In order of appearance we have the semi finalists: Argentina, Netherlands, Germany and Brazil.
ARGENTINA: 14S turquoise lamb jumbo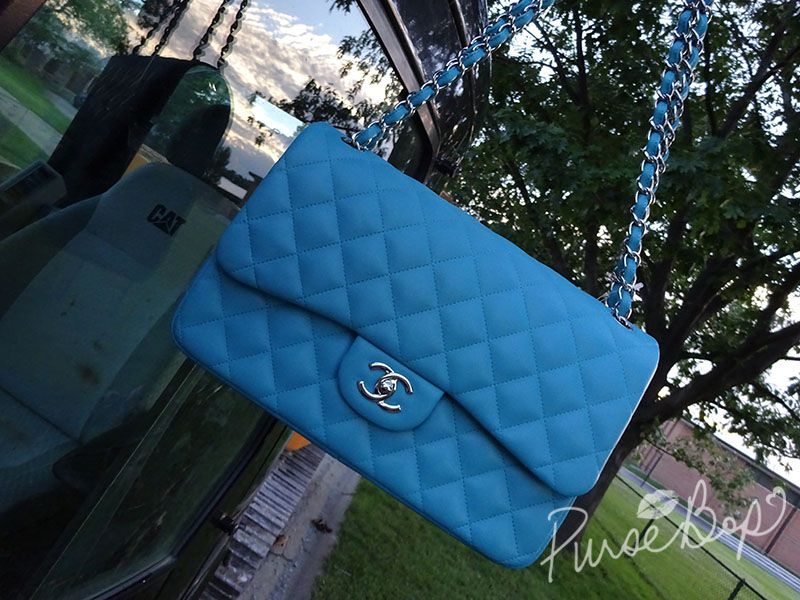 NETHERLANDS: 14S orange patent mini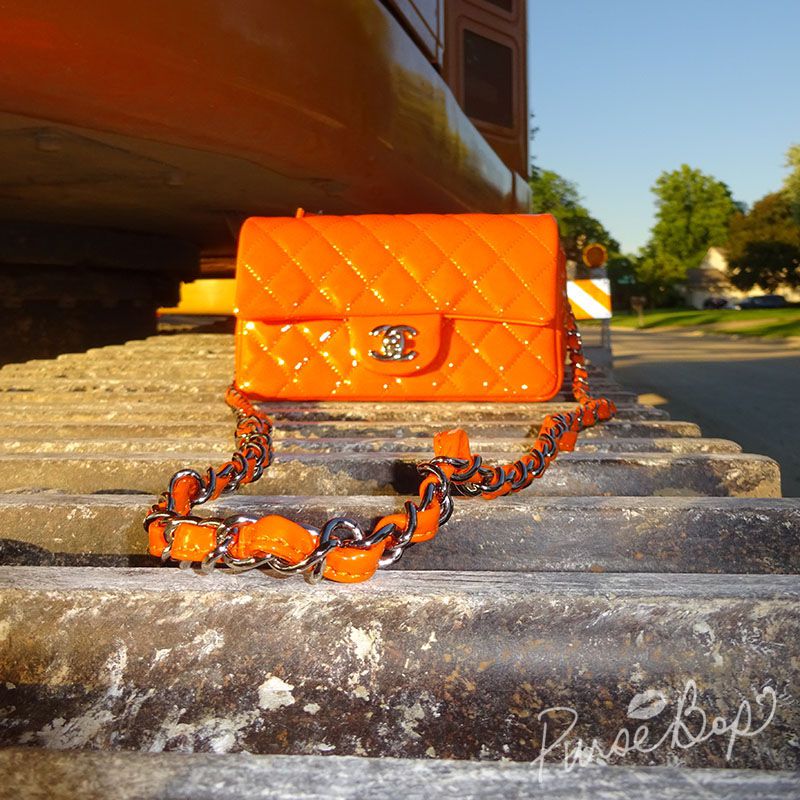 GERMANY: 13S white caviar jumbo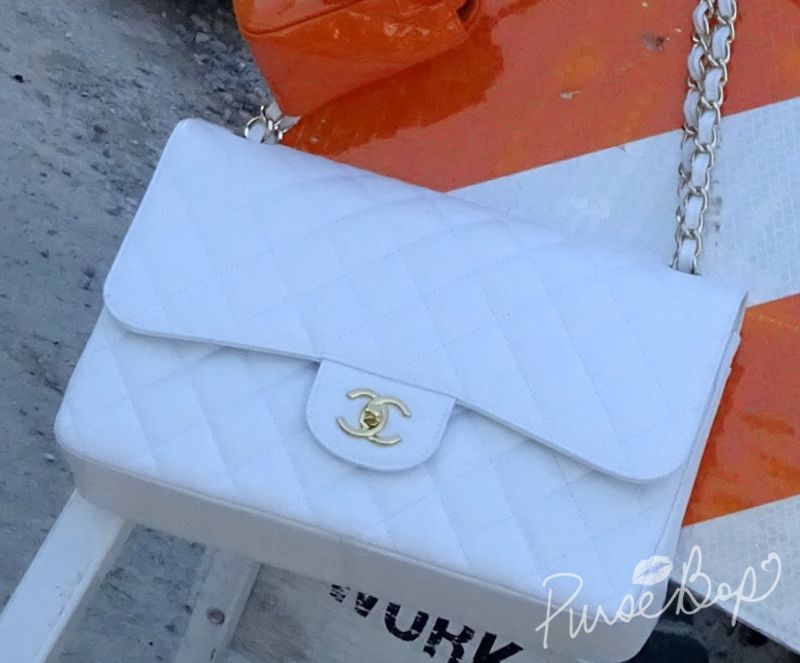 BRAZIL: 12P green mini
7-1, Germany beats Brazil:
This was surely the most disappointing moment in Brazil's storied World Cup history. Even though they were at home, they just couldn't compete with Germany's incredible play. The Germans were perfect, it was a match like no other. Let's hope Brazil's squad can bounce back next time around, KEEP BOPPING!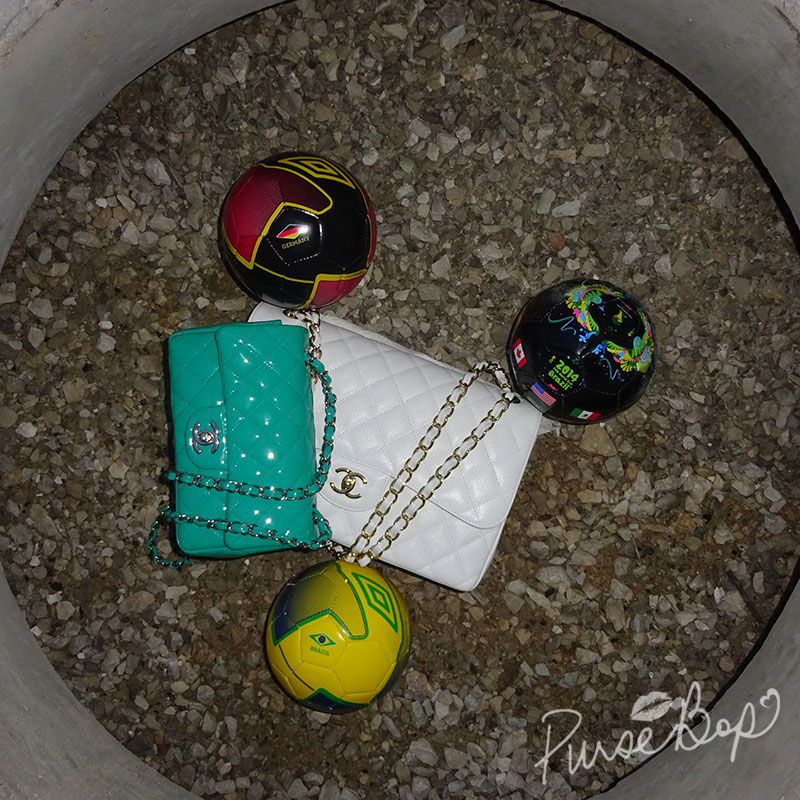 The GERMAN white caviar jumbo definitely took over the mini.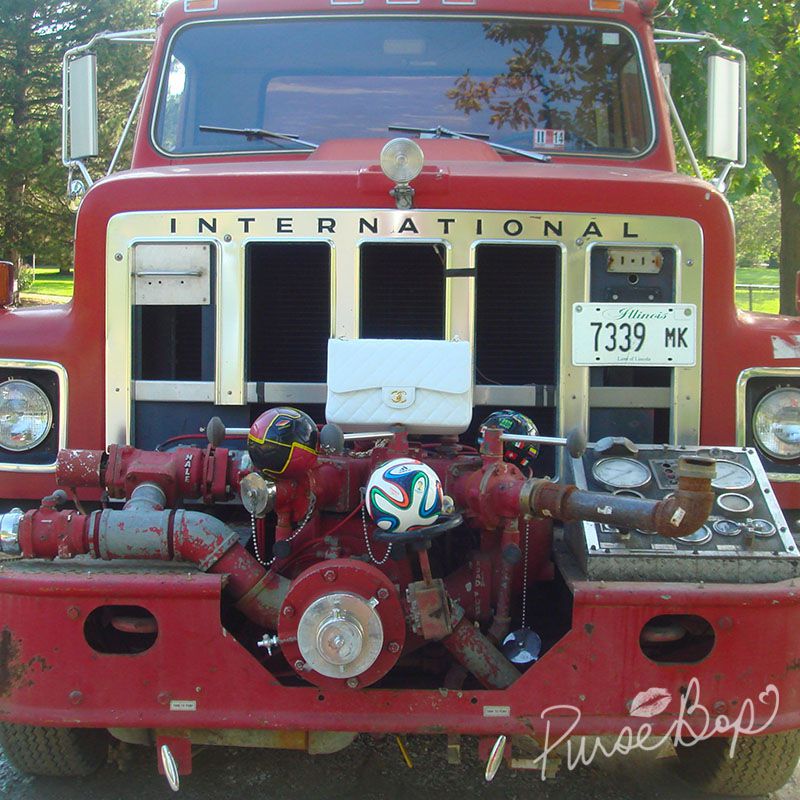 0-0, Argentina beats the Netherlands in penalty kicks:
The Dutch fought admirably for 120 minutes but after no goals, it all came down to the goalies and Argentina's Sergio Romero led his country to victory! He made multiple fantastic saves and Argentina won by 2 goals. Messi was magnificent as usual!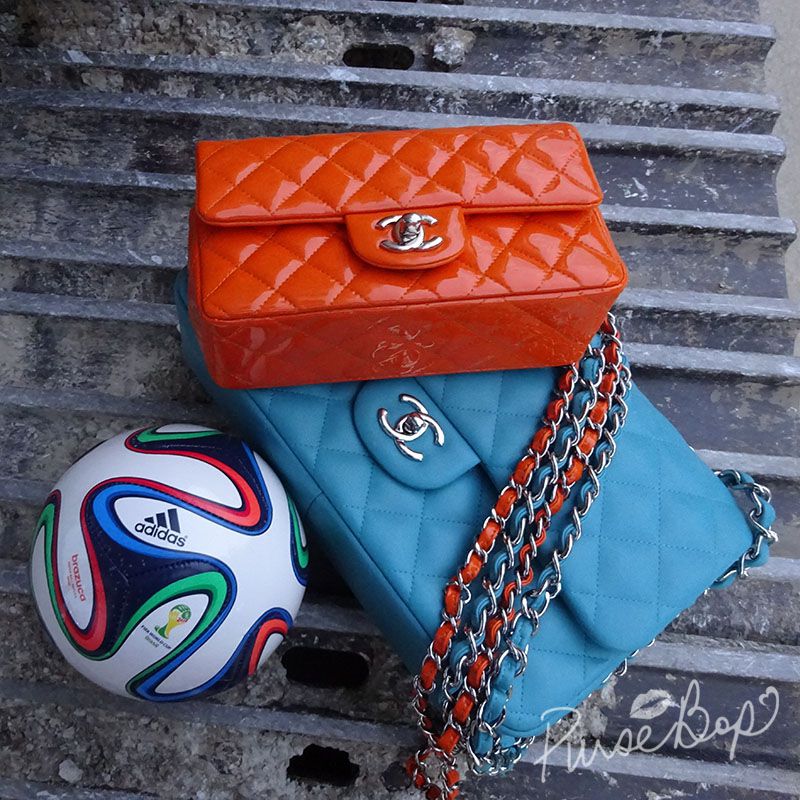 The lamb jumbo, newest addition in my collection, ADVANCES!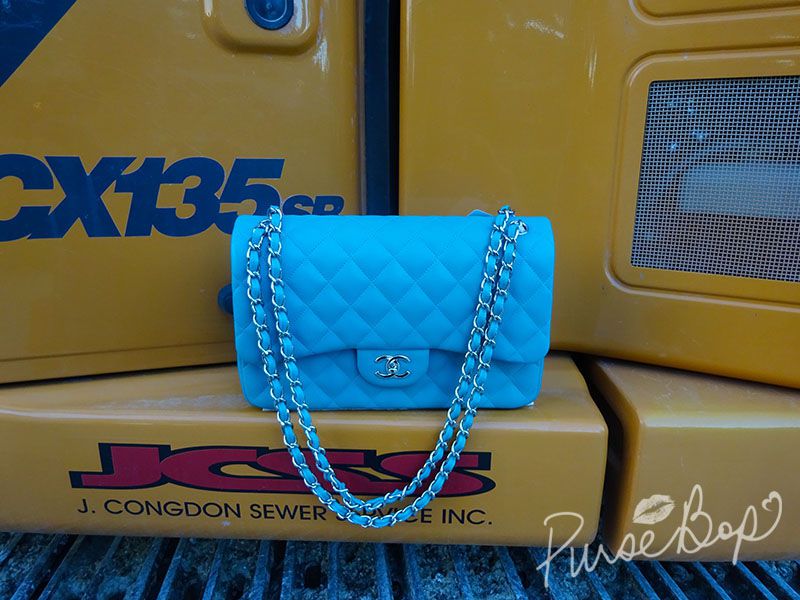 The World Cup Finals
On Saturday, the Brazilians and Dutch battled for 3rd place but Brazil disappointed again, losing 3-0. The Netherlands scored early and steered the match throughout. They were so fun to watch throughout the tournament!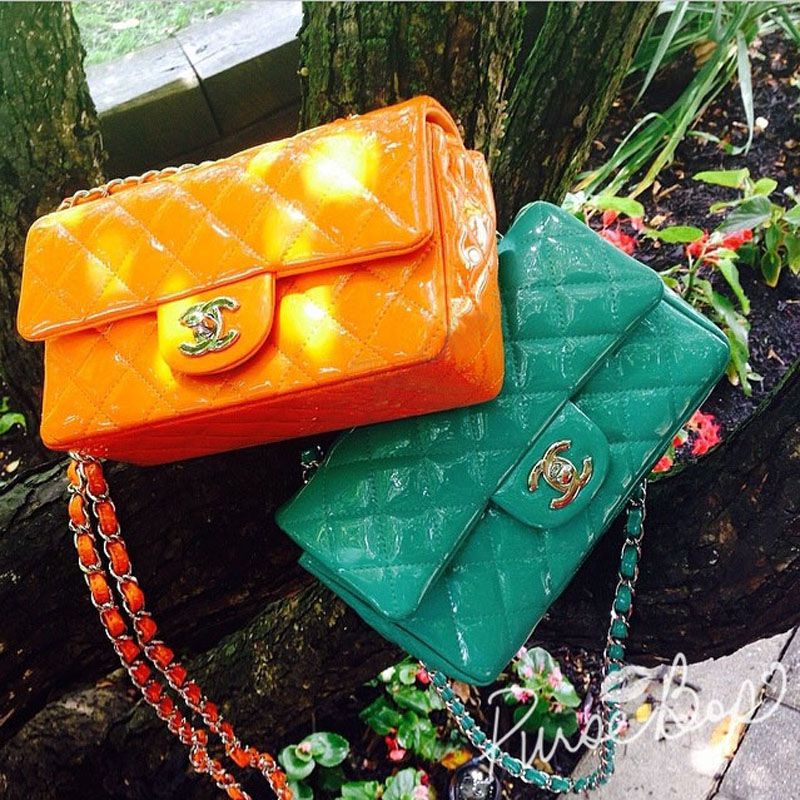 Let me indulge you with a few extra 'orangey' construction shots amongst the cranes.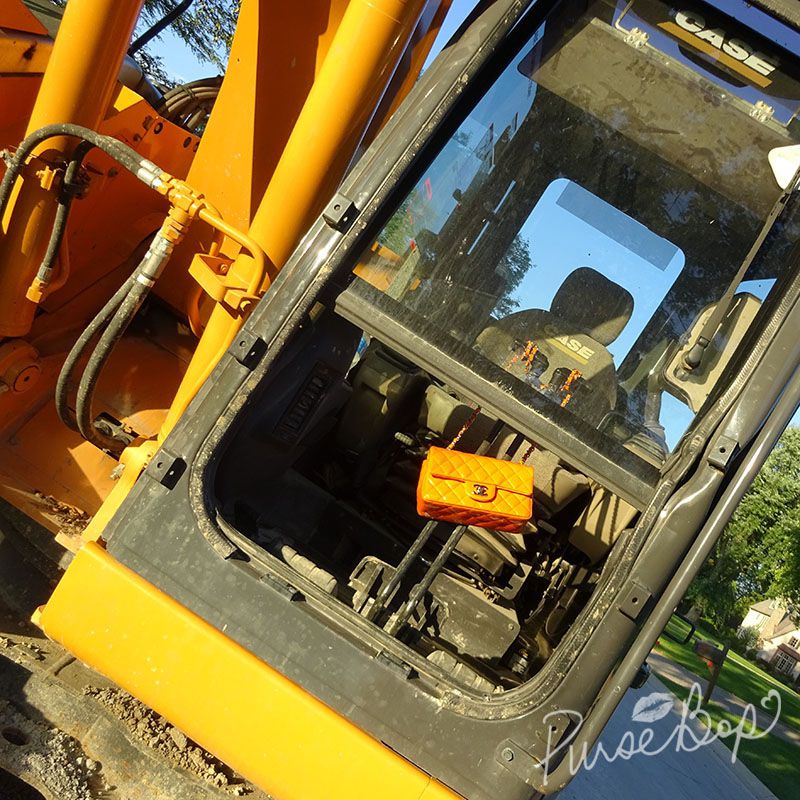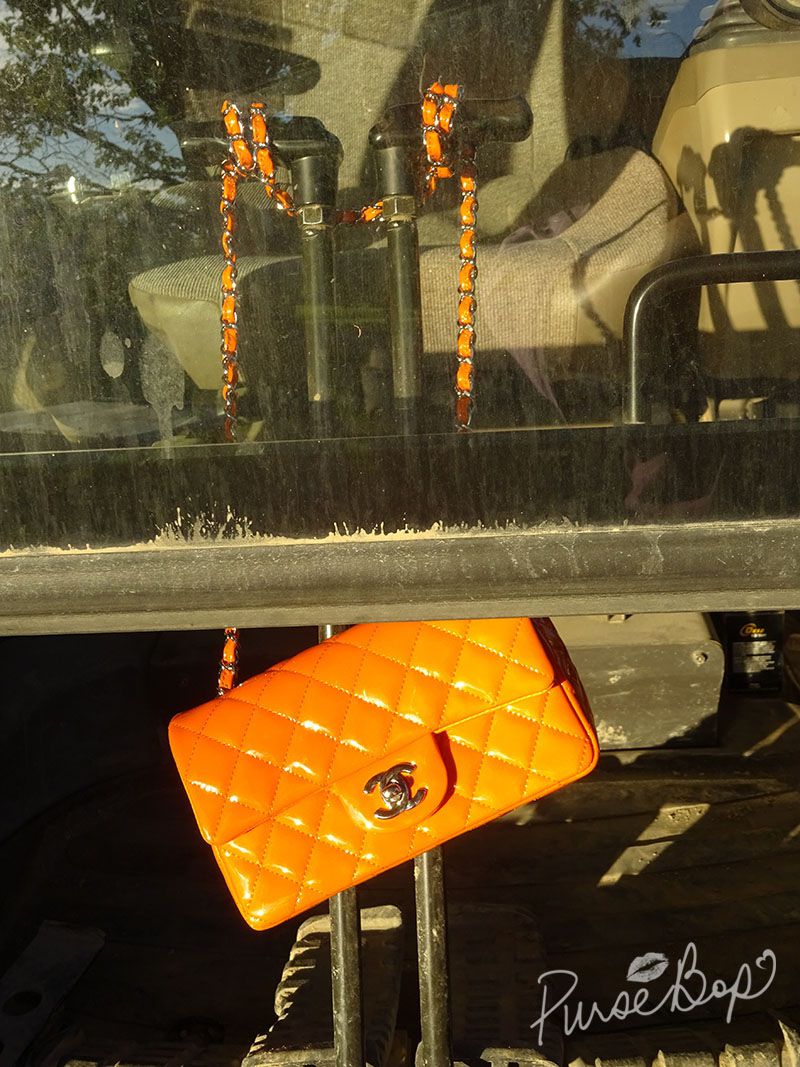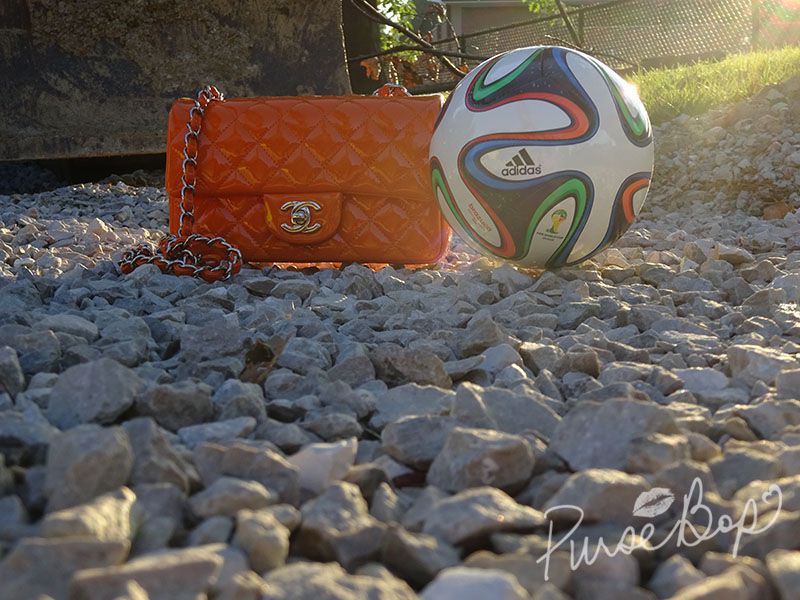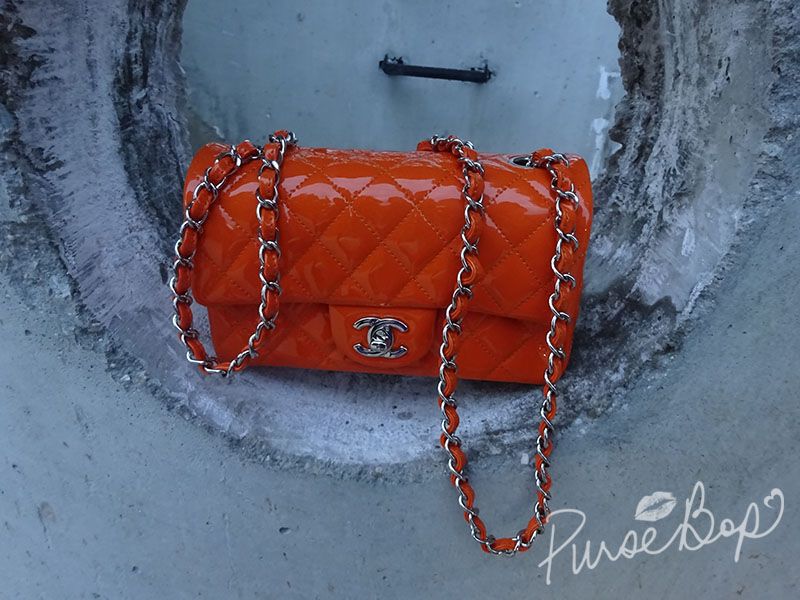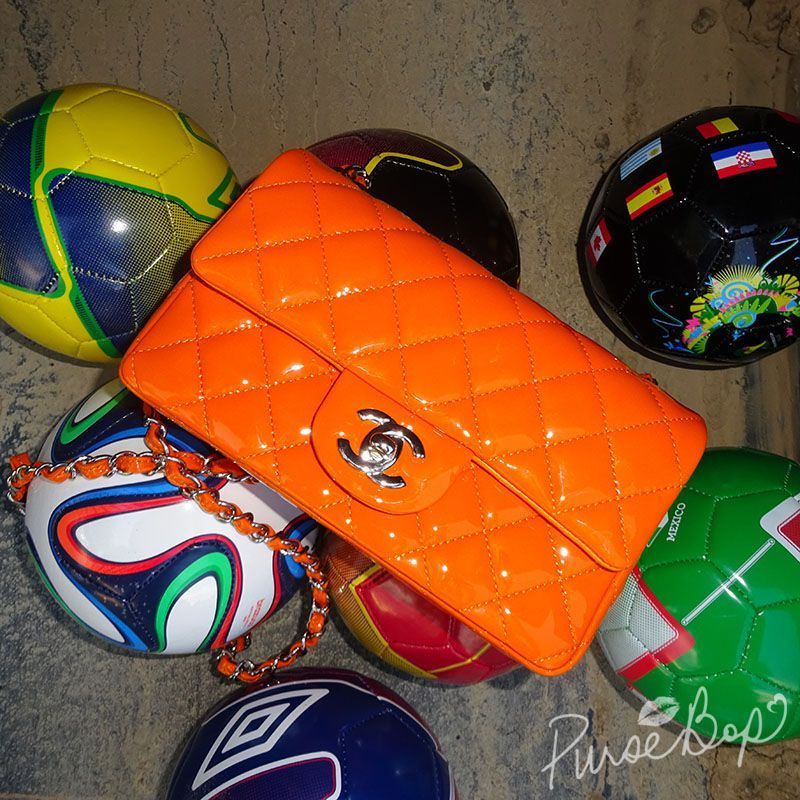 THE FINAL MATCH UP
GERMANY vs. ARGENTINA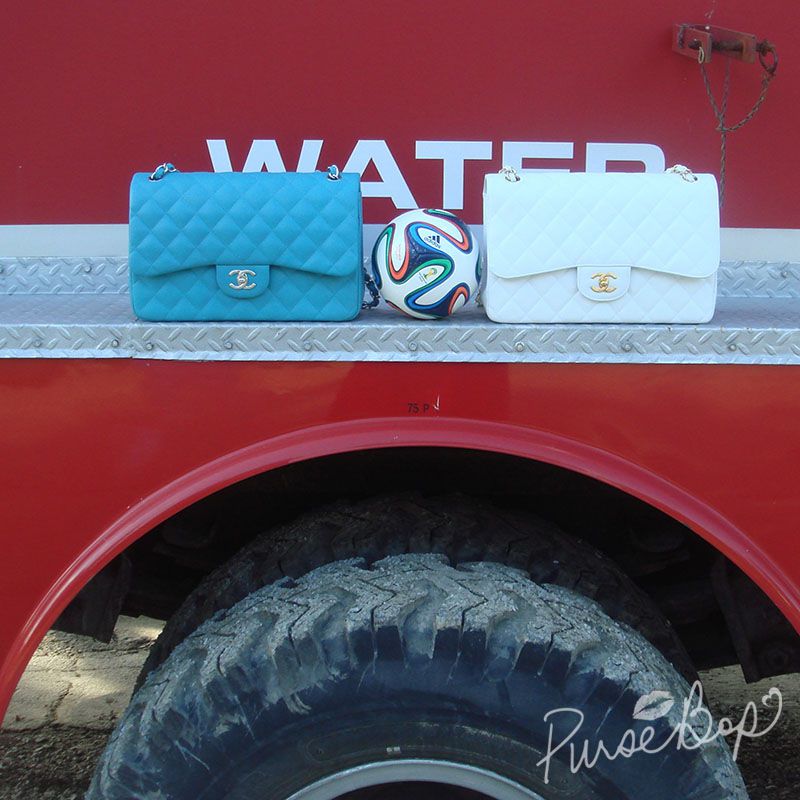 Both Argentina and Germany complemented each other on the field in a beautiful way, it was a fantastic match to watch. What an exemplary end to a soaring tournament! One score by Germany's 22 year old Mario Gotze in the 112th minute vaulted them to the World Cup title. Congratulations Germany! In the end, Messi was unable to get on the scoreboard, but I doubt anyone seriously doubts his scoring prowess. Congratulations to the Argentinian squad as well for putting on such a great show these past few weeks!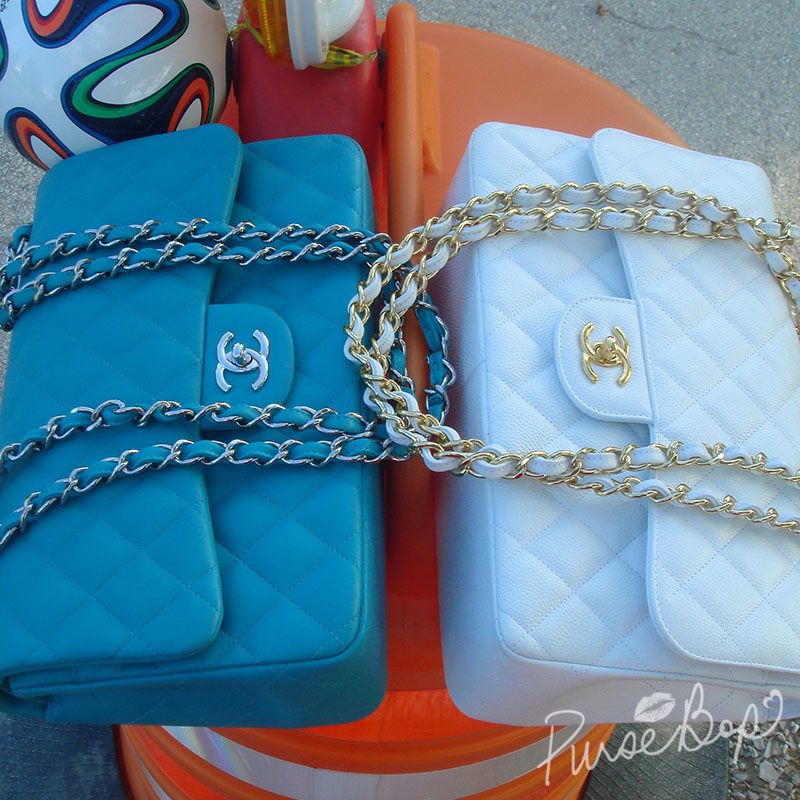 Presenting you the turquoise lamb jumbo admiring its flawless beauty as the runner up of the  WORLD CUP 2014: ARGENTINA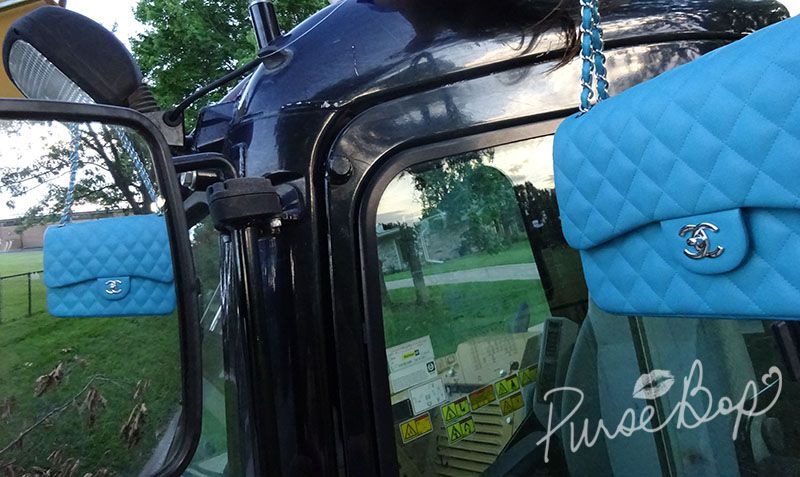 (I allowed a few extra shots as the 14S is a new addition to my collection…)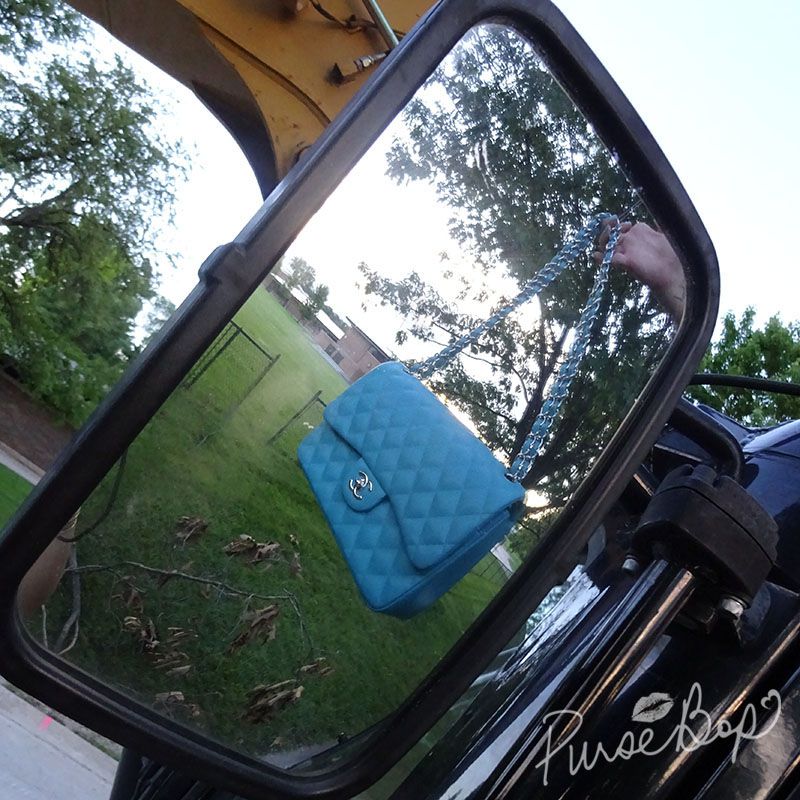 I simply adore …there's a dreaminess to this shade of blue that comes alive in different lights.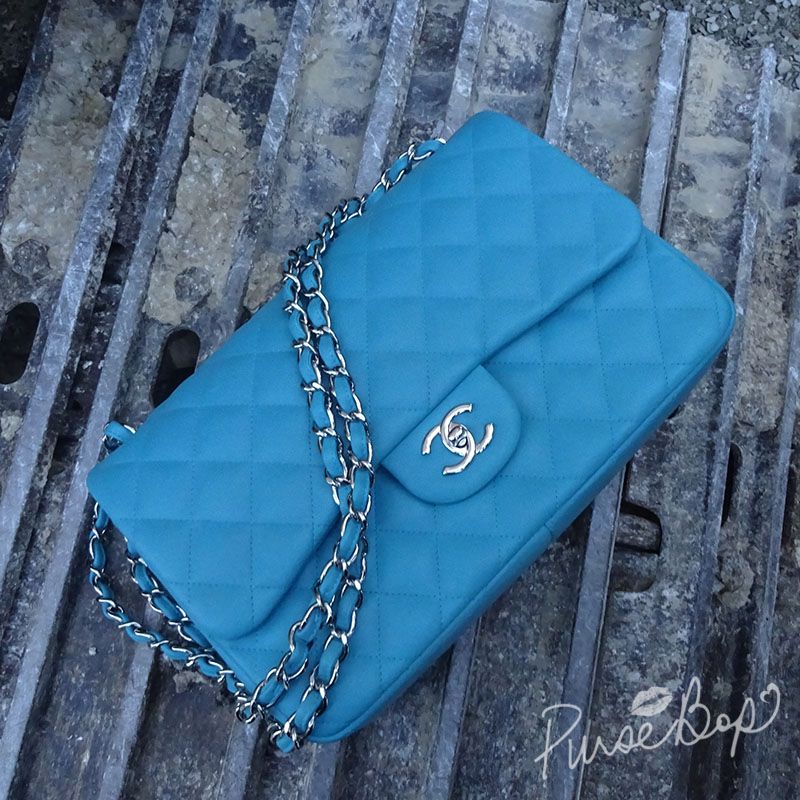 Emerging victorious, my favorite white caviar jumbo, the unblemished beauty and winner of the WORLD CUP 2014: GERMANY!!!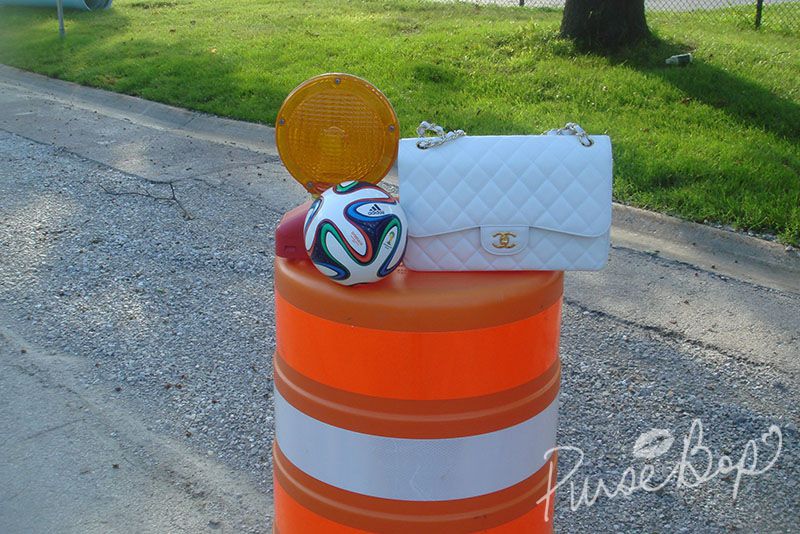 White Soars…
Love,
PurseBop
XO