Louis Vuitton blew up its designs, literally, in its Spring 2023 collection. Zipping up Paris Fashion Week, as it typically does, zippers, buttons, and pockets were hugely oversized.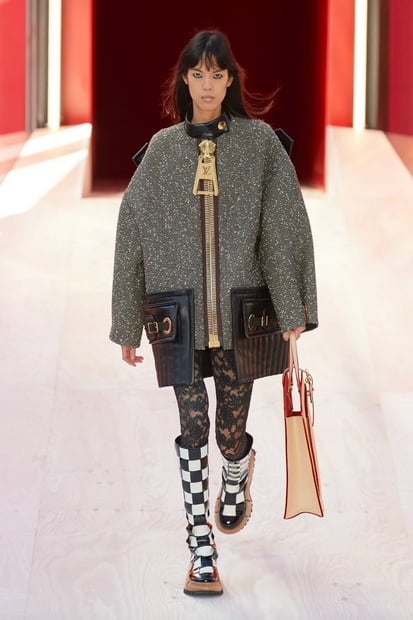 This exaggeration extended to handbags as well, as Women's Artistic Director Nicolas Ghesquiere gave the supersize treatment to Louis Vuitton's classic luggage tag, turning it into a handbag. Similarly, a simple wallet grew to an enormous pouch and the Coussin expanded to nearly luggage size.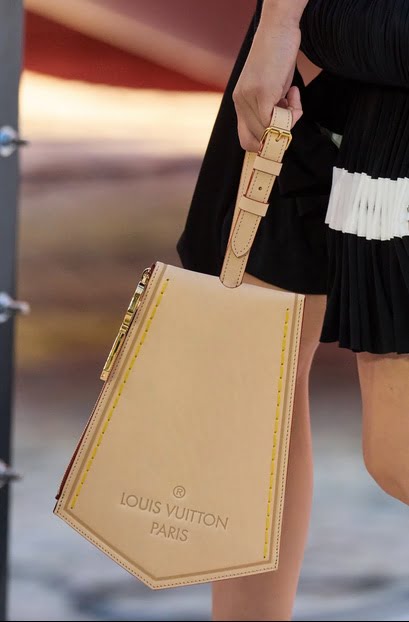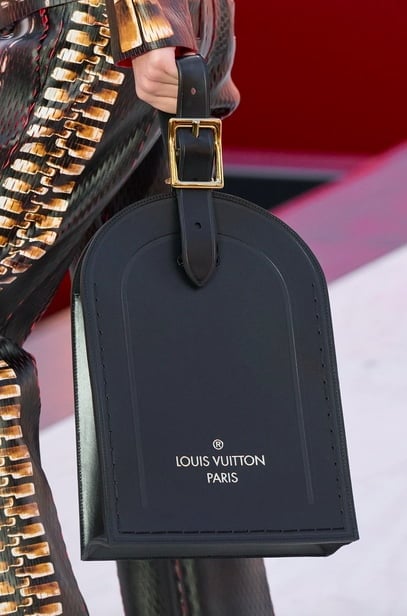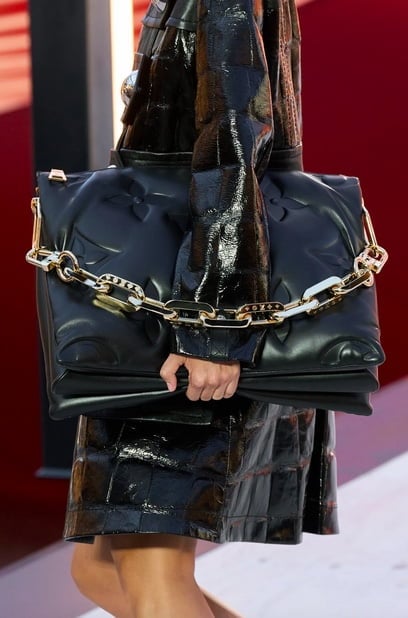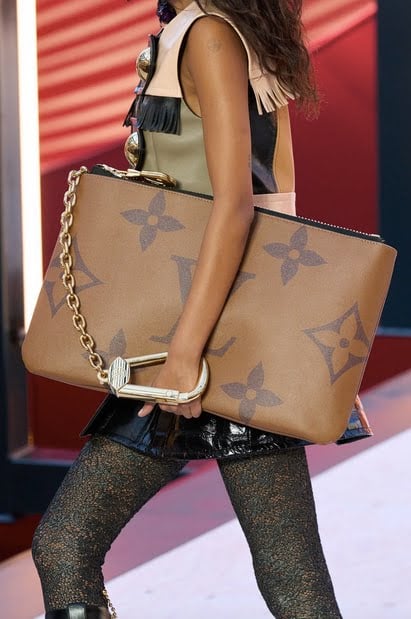 However, for a ladylike look, Louis Vuitton brought out a squat doctor bag (or satchel) in colorful woven leather as well as more classic leather and mini monogram fabrications.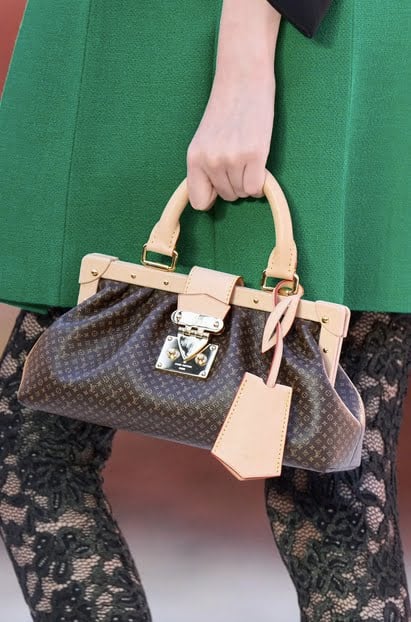 In fact, leaning into the doctor satchel is a bit on trend for Louis Vuitton's parent company Louis Vuitton Moet Hennessy. Just days earlier during Paris Fashion Week, sister brand Christian Dior introduced a new bag with a similar style and shape.
Plus, there's a new design in the lineup, some might even call it Kelly-like, with an external pocket.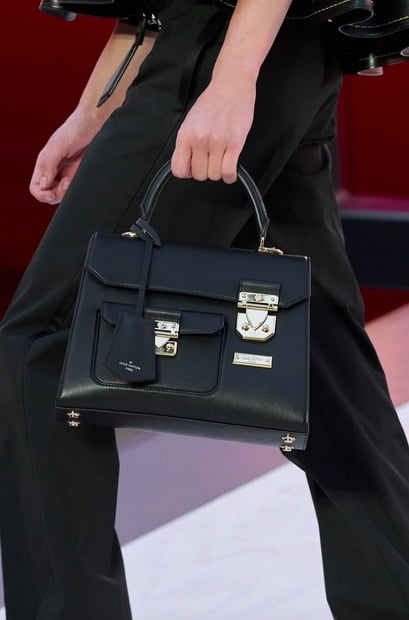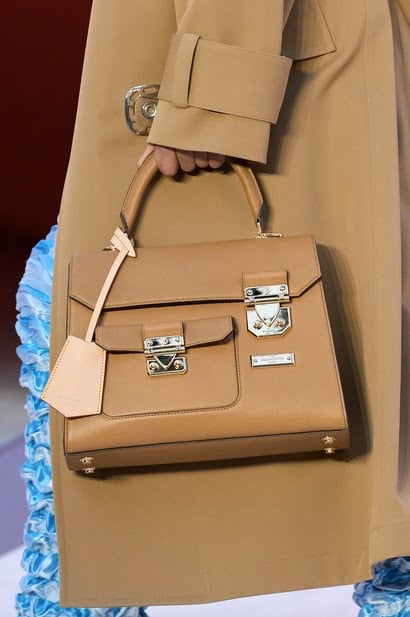 In a similar vein, Louis Vuitton embellished a boxy trapezoidal flap with a handle. Black and gold were the runway options.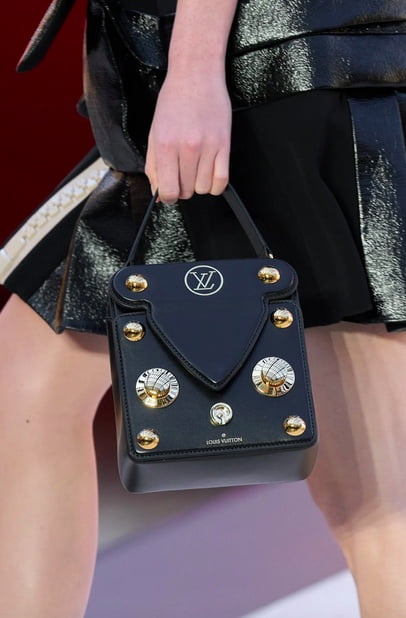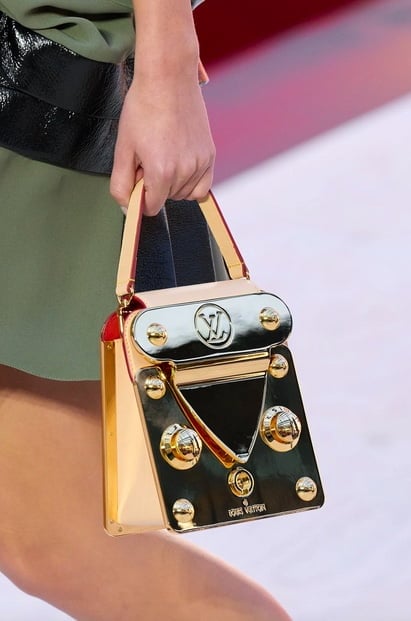 No doubt though, what brought down the house was… the house bag.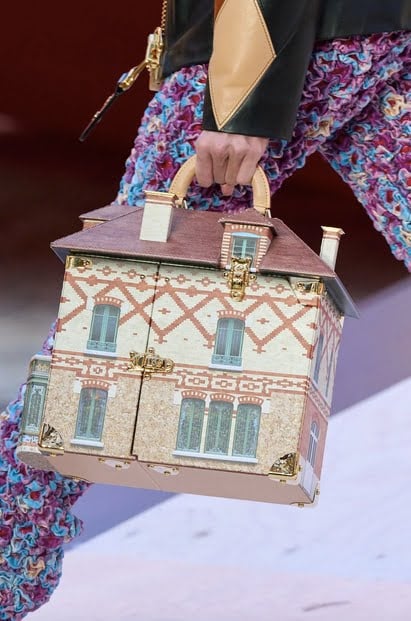 Although many of the bags were black, beige, and monogram, those looking for color pops will also be satisfied. Turquoise and orange were prominent among the options.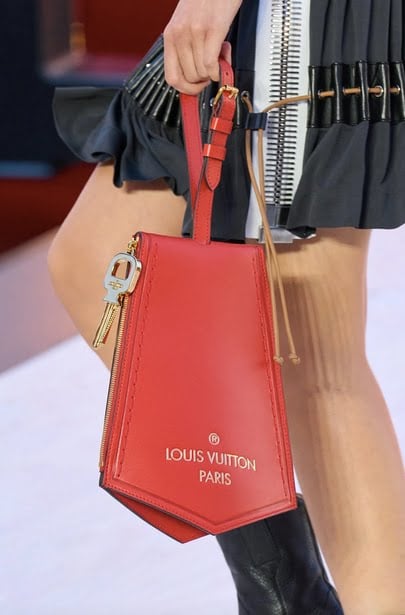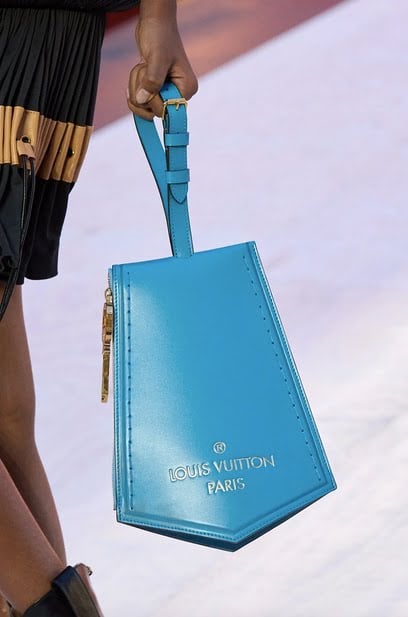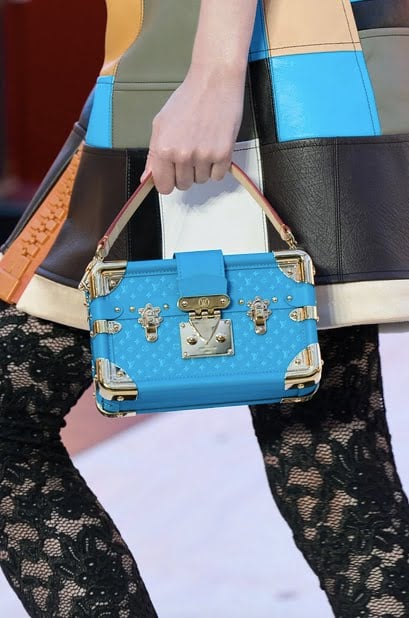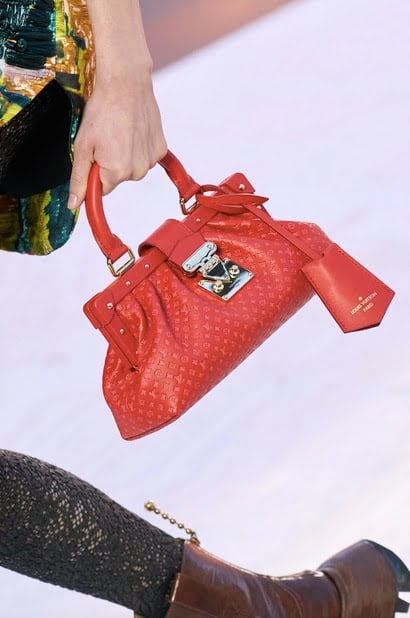 With so many big options, maybe you're tempted to upsize your handbags à la Louis Vuitton. Or are you sticking with the small bag trend for another season? Let us know.
Love PurseBop
XO
Read Related Articles:
Louis Vuitton Tops Luxury Index