UPDATE 4.26.23
Case settled. According to Reuters, the parties submitted a confidential settlement agreement to the federal district court in New York. It resolves the case involving allegations that Hermès infringed Skecher's patents in designing the Enclair and Envol sneakers. No details provided, and no comment from either party.
Oh no, knot again! It seems that Hermès is all tied up in yet another lawsuit. Ok ok, we'll stop with the shoe puns- but rest assured they aren't for knot (sorry, we couldn't help ourselves). The luxury house is being sued by popular footwear brand, Skechers, for allegedly stealing its patented design.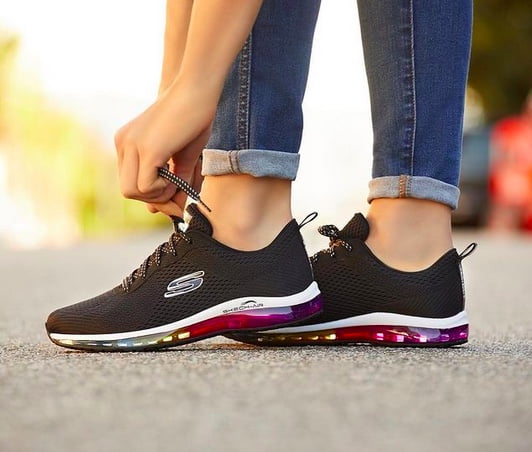 Image Credit: @skechers
In filings made in New York, Skechers accuses Hermès of infringing upon two patents as it applies to their signature "Massage Fit sole technology." The suit points to two H styles in particular- the Éclair and Envo sneakers.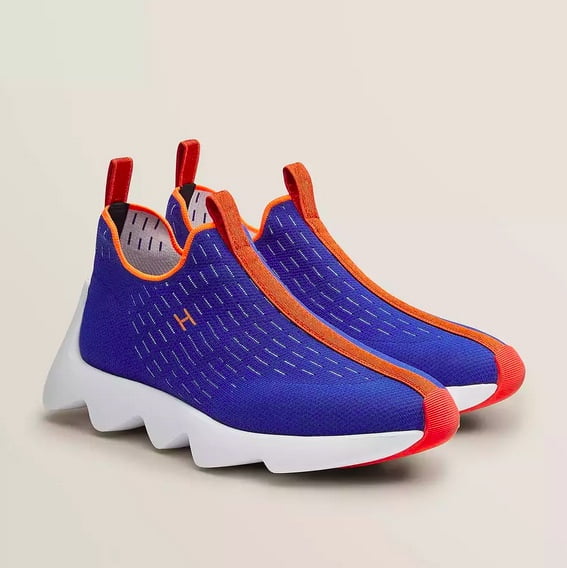 Éclair Sneakers, Image Credit: Hermès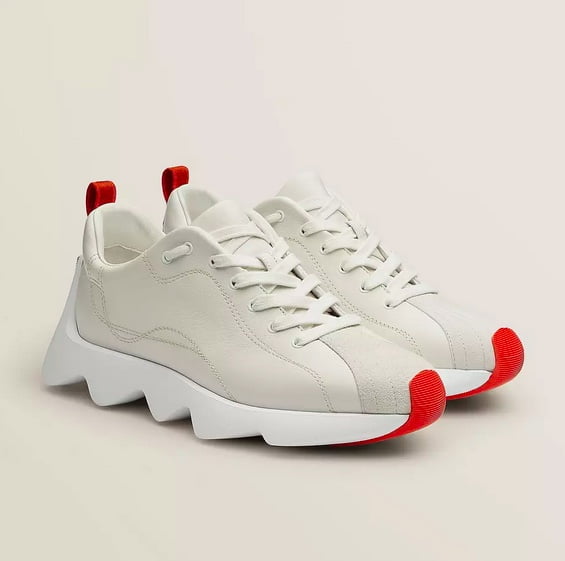 Envol Sneakers, Image Credit: Hermès
A press release from Skechers express its "[disappointment] that a company of Hermès' reputation and standing has chosen to copy and infringe Skechers' patented designs… while Skechers always prefers to compete in the marketplace rather than the court room, the Company has no choice but to seek legal recourse when competitors blatantly tread on our rights." The company is asking not only for damages, but for reimbursement of legal fees as well.
Hermès has yet to respond publicly to address the ongoing situation. Sneakerheads and luxury lovers alike, though, were quick to notice the inherent uniqueness of this particular legal clash as when elite brands are involved, they are usually the ones who are going after smaller, or more mainstay companies, for copying their designs.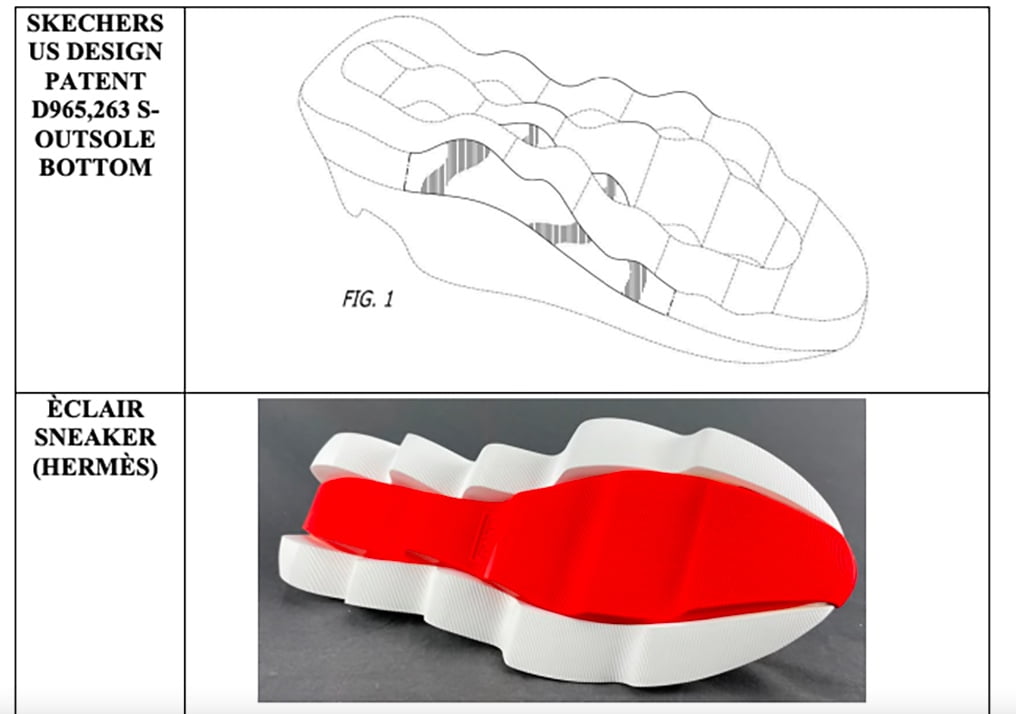 Image Credit: United States District Court for the Southern District of New York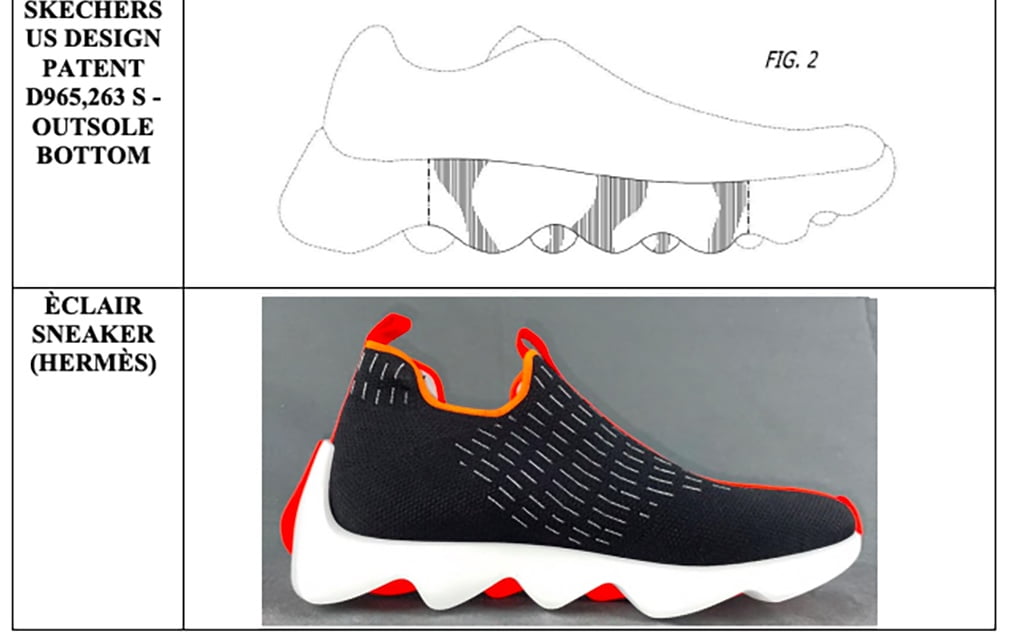 Image Credit: United States District Court for the Southern District of New York
This case happens to be one of two buzzworthy legal entanglements Hermès finds itself in this year. You'll recall earlier, we reported on the ever evolving tussle between the French luxury goods designer and an independent artist who created "MetaBirkins" in the likeness of the real Big B. Those proceedings are still ongoing as this one is just getting started.
Read: https://www.pursebop.com/boptalk/topic/not-too-pleased-with-nft-hermes-upset-with-birkin-creator
What do you make of all this? Do Hermès' legal disputes affect how you view the brand in any way? Or is it just something else on the news these days?…
Let us know your thoughts.
For more on this, visit the link here: https://footwearnews.com/2022/business/legal-news/skechers-hermes-trademark-infringement-lawsuit-1203358971/
Read Also:
https://www.pursebop.com/boptalk/topic/lawsuit-over-the-metabirkin-is-proceeding