The mega Italian fashion house, under creative director Alessandro Michele, first introduced this collection during a 12-hour live stream of their 2021 Resort Wear Epilogue, in July last year.
Doraemon is arguably the most popular Japanese manga character. Written by Fujiko Fujio in the 70's, Doraemon is a cat-like robot sent from the XXII century to help a young boy named Nobita Nobi. Their anime series encapsulates their adventures as Doraemon uses his magical 4 dimensional pouch to conjure gadgets to help Nobita face the several challenges he encounters.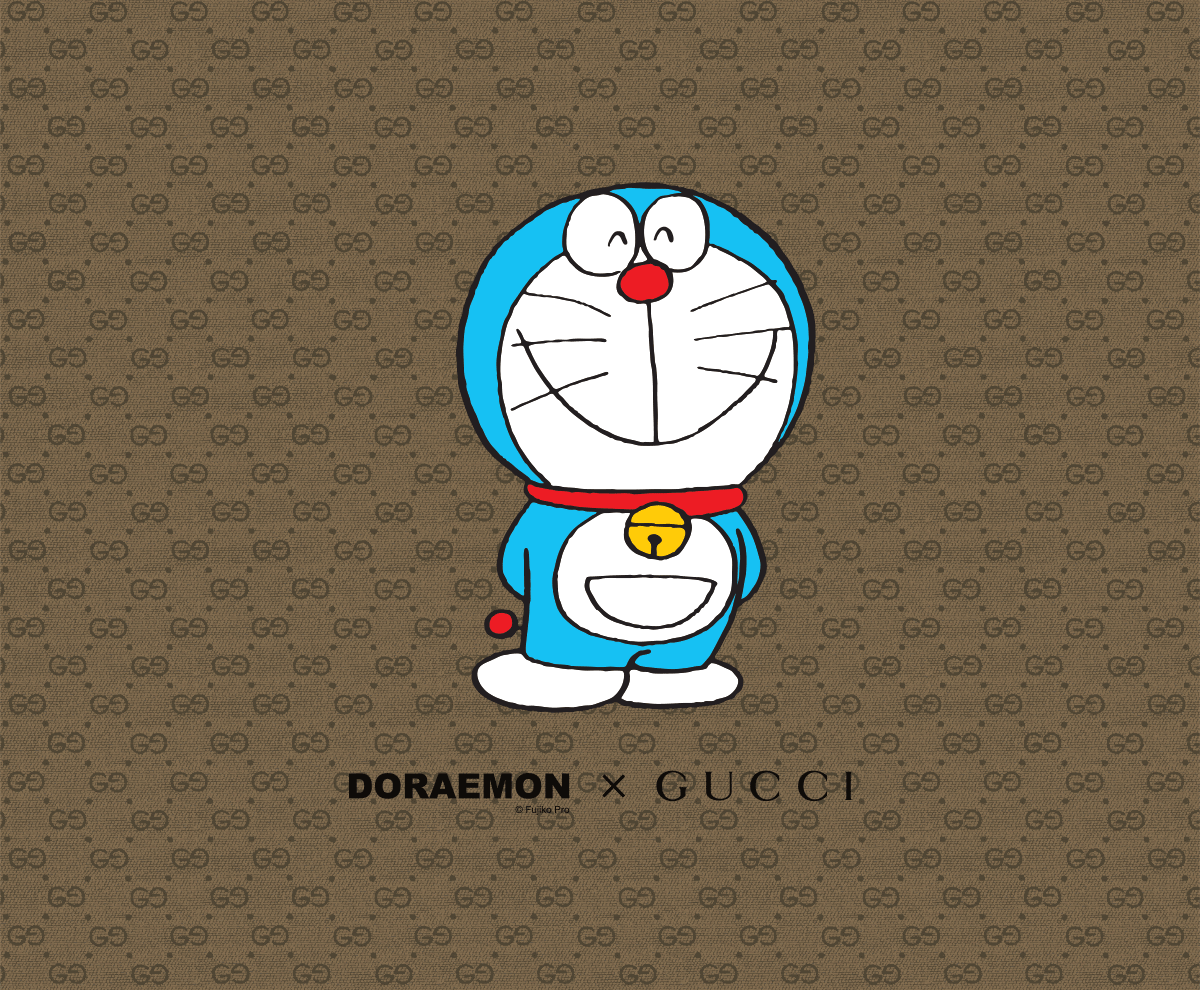 The Gucci X Doraemon campaign, shot by Angelo Pennetta, shows the manga character making mundane life fun and joyful for his friends. This campaign was filmed in a villa with a vintage aesthetic, flooded with bright colors to highlight the various pieces of the collection.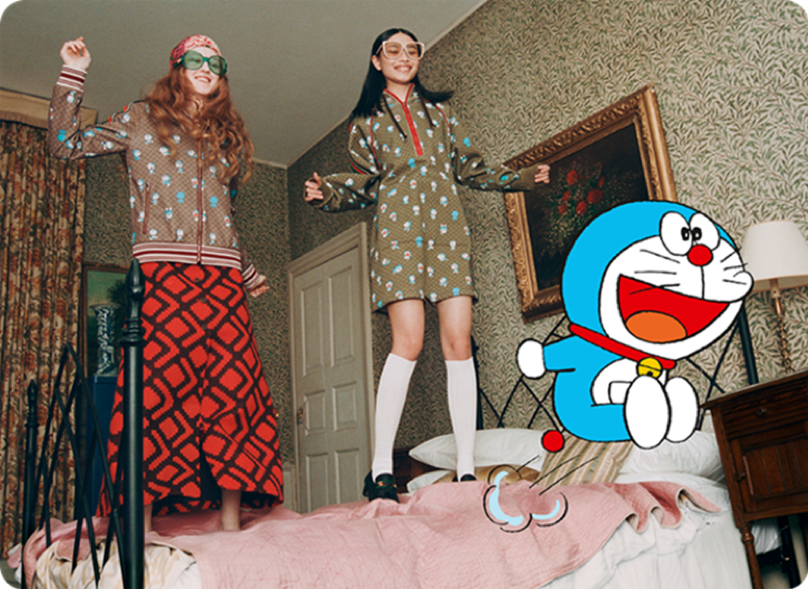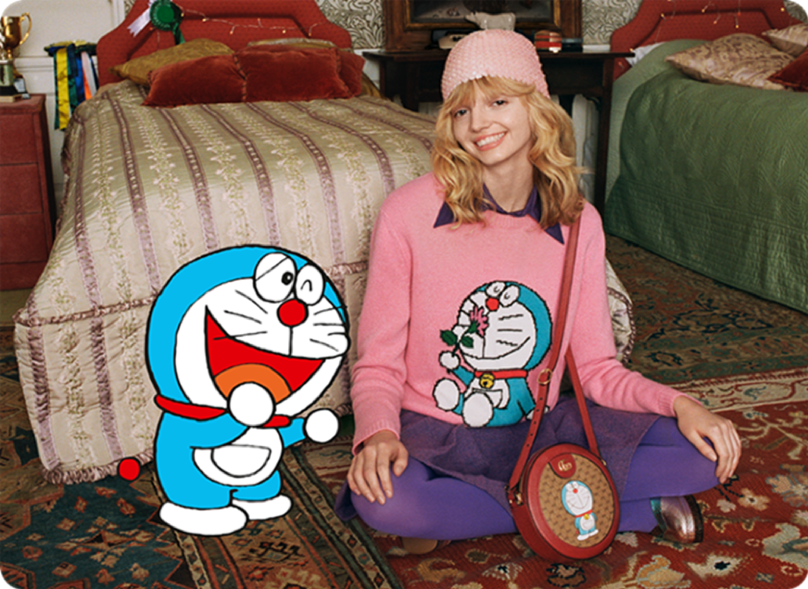 The trendy collection depicts Doraemon, in his classic blue suit against the backdrop of Gucci's iconic beige monogram pattern. The collection comprises over 50 items from Gucci's men's and women's wear collections, accompanied by accessories including watches, scarves, handbags and even bucket hats! The collection debuted in stores on January 12th 2021.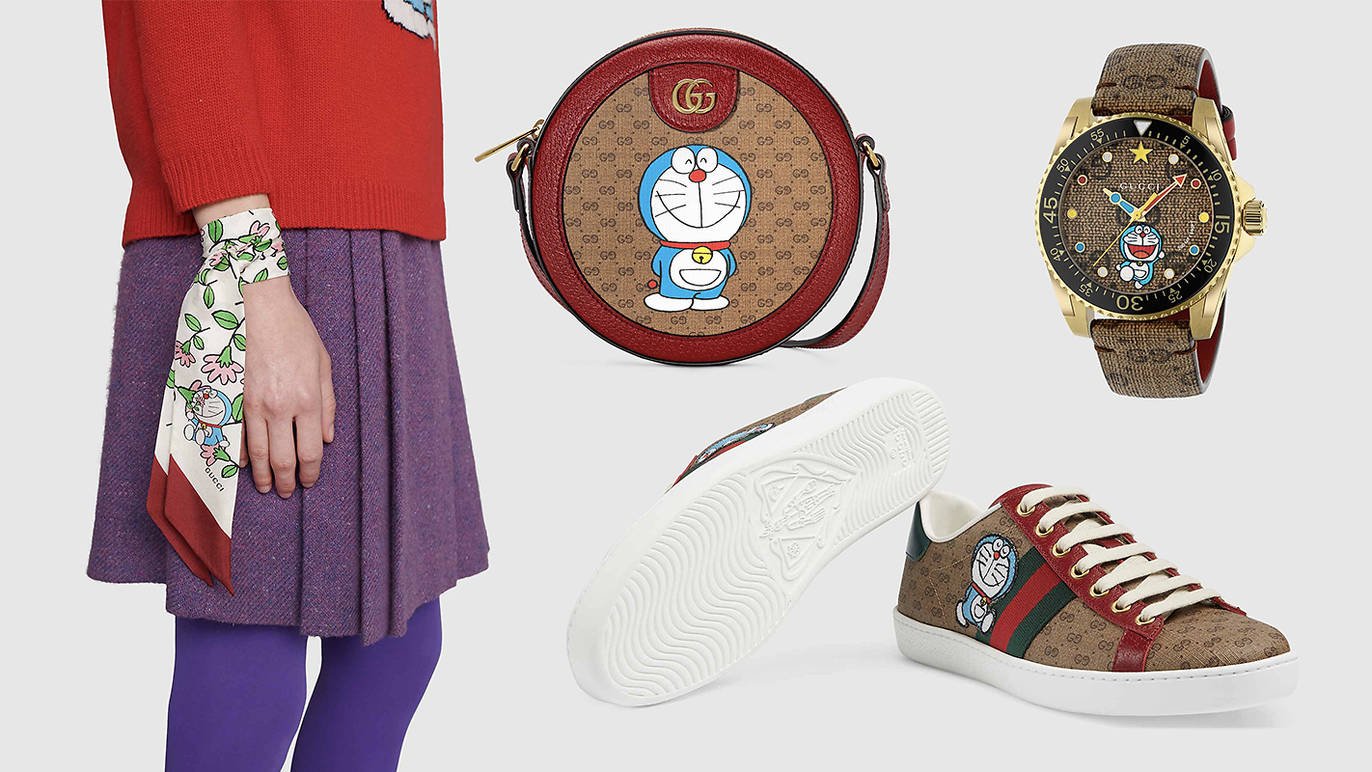 To introduce this collection to the world, Doraemon himself will take over the store facades of Gucci Boutiques in cities across Australia, China, Hong Kong, India, Japan, Malaysia, Singapore, Taiwan, Thailand and Vietnam. A Gucci Art wall installed in Shanghai and Hong Kong will also herald the collaboration with Doraemon as its superstar, poised over the trademark GG insignia pattern. Additionally, to commemorate the upcoming Chinese new year and the coming 'Year of the Ox', this collection will see the beloved anime character don an Ox disguise in stores across China.
Gucci will be leveraging technology to bring Doraemon to life – every time a patron scans the dedicated packaging or the art wall installation through the Gucci app, an augmented Doraemon will be seen prancing on their screens!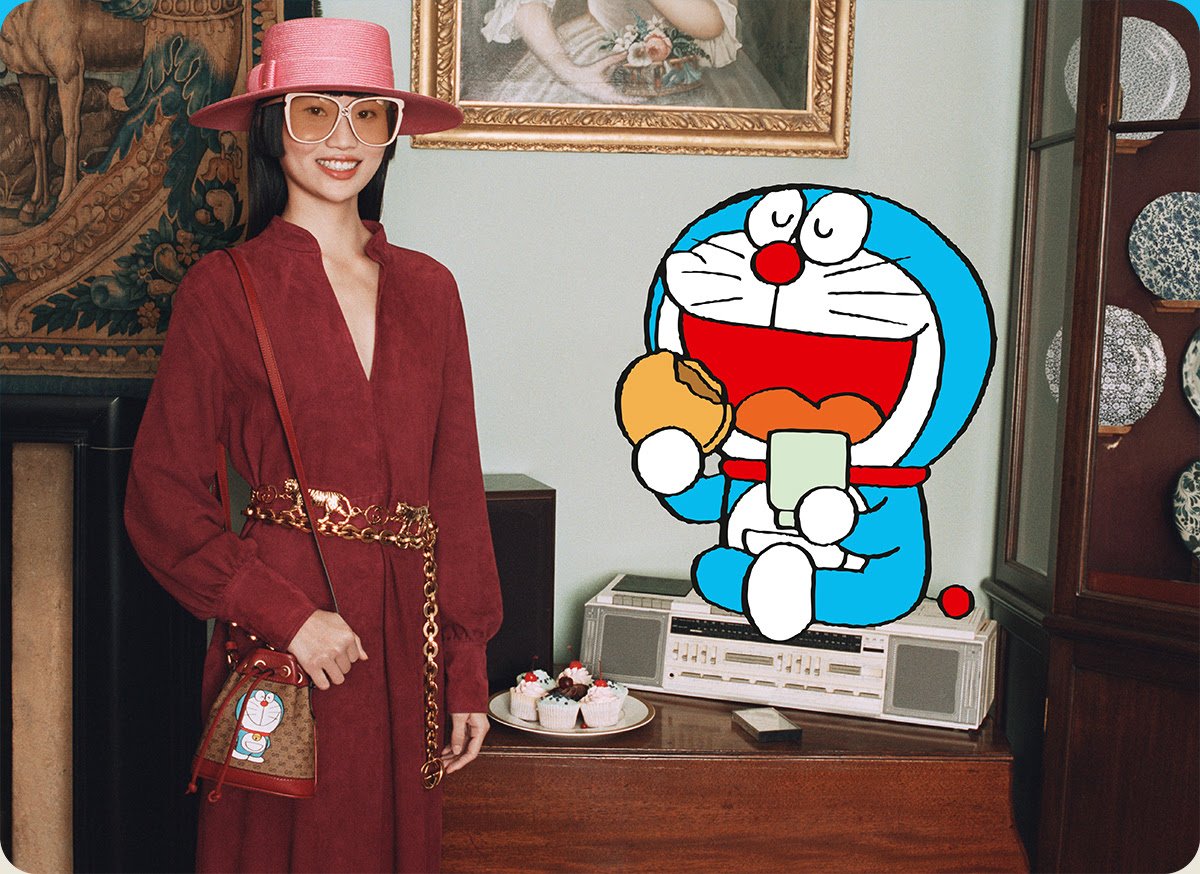 All the packaging for this collection has been particularly designed to showcase Doraemon in all its glory. With sustainability at its core, the packaging is fully recyclable and comes with matching swing tickets, marking the 50th anniversary of the anime character.
The collection consists of elements priced between $1,600 and $48,000 and is available for Pre order via Gucci's Hong Kong online store. It will also be housed in various Gucci boutiques and pop-up stores around the world.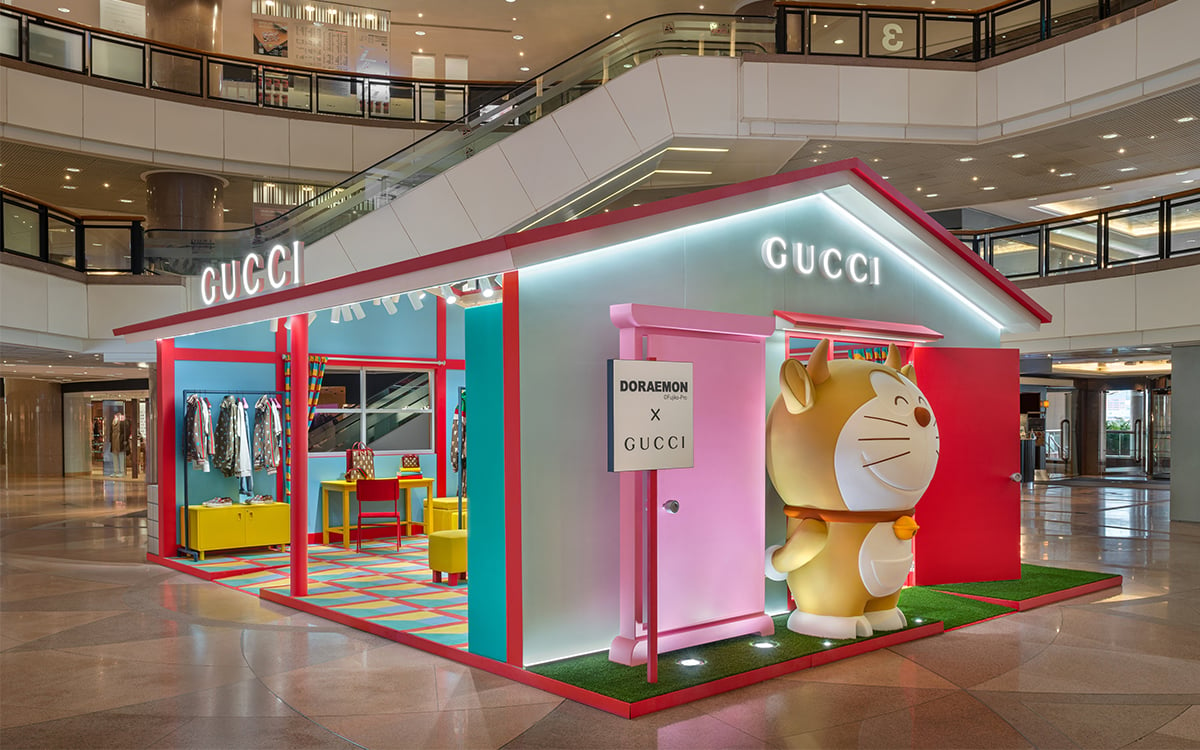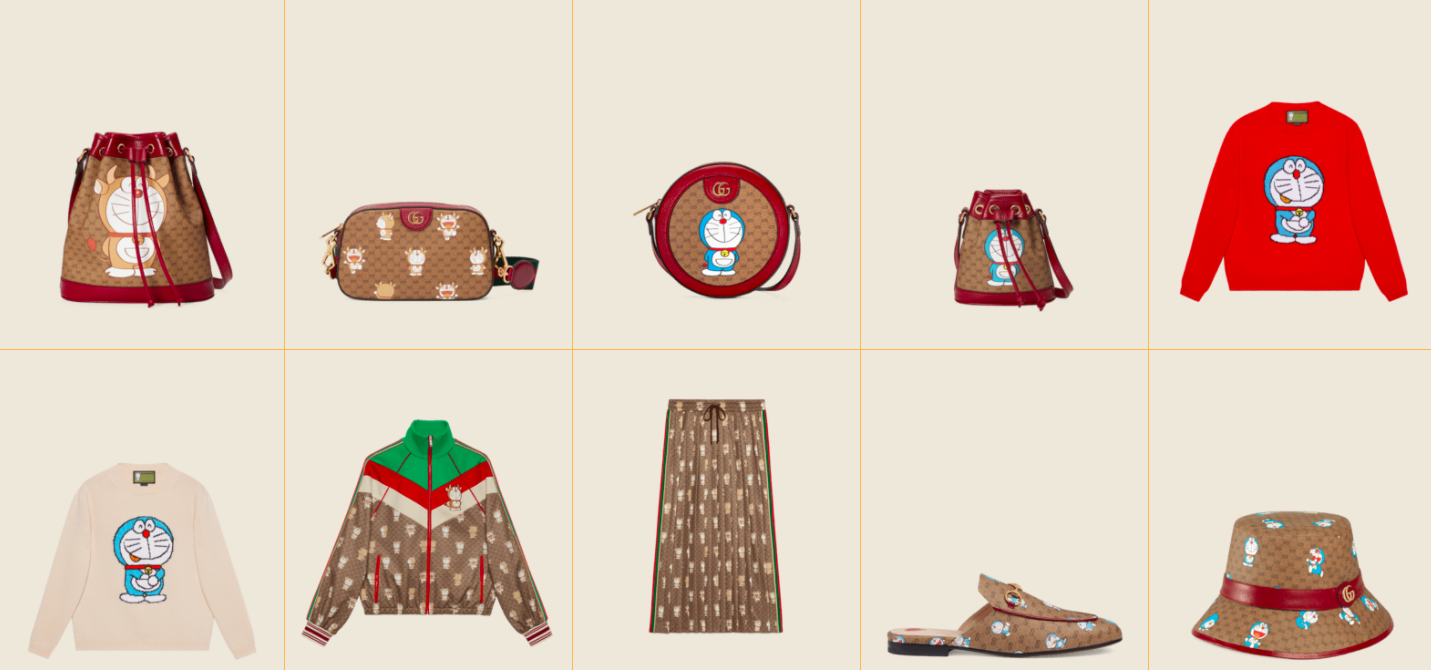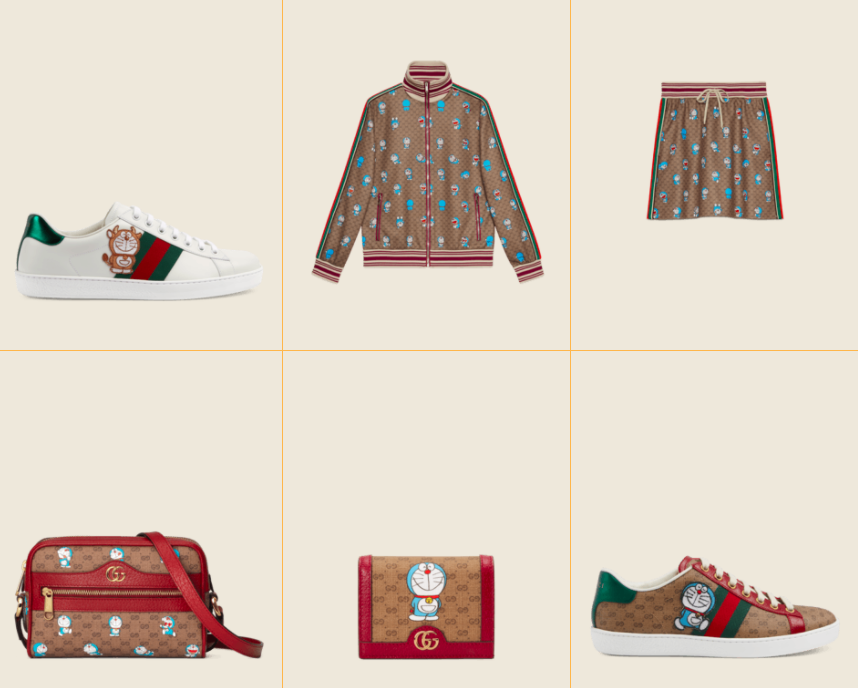 Are you familiar with Doraemon? If yes, would a handbag from this collection find a place in your wardrobe? Share your thoughts via the comments below or via our social media handles.
Read related articles below:
Gucci Hooks Up with Mickey Mouse (Again)
Gucci and Northface Come Together to give 'Glamping' a New Meaning!
Gucci's Bold New Moves
Photo Credit: @gucci; timeout.com; harbourcity HK