We're always on the edge of our seats anticipating what Gucci will do next. Well, at least ever since Alessandro Michele became creative director of the Italian house in 2015. And it's been quite a while since Gucci released a new "classic" bag, which is to say we've been rather impatient after the launch of the Dionysus and Marmont…
The next capsule collection is officially here, and—in our opinion—it does not disappoint. The Zumi collection, named after the LA-based actress and experimental musician Zumi Rosow, is now available on the Gucci website and in boutiques. It was first seen at the brand's Spring/Summer 2019 show.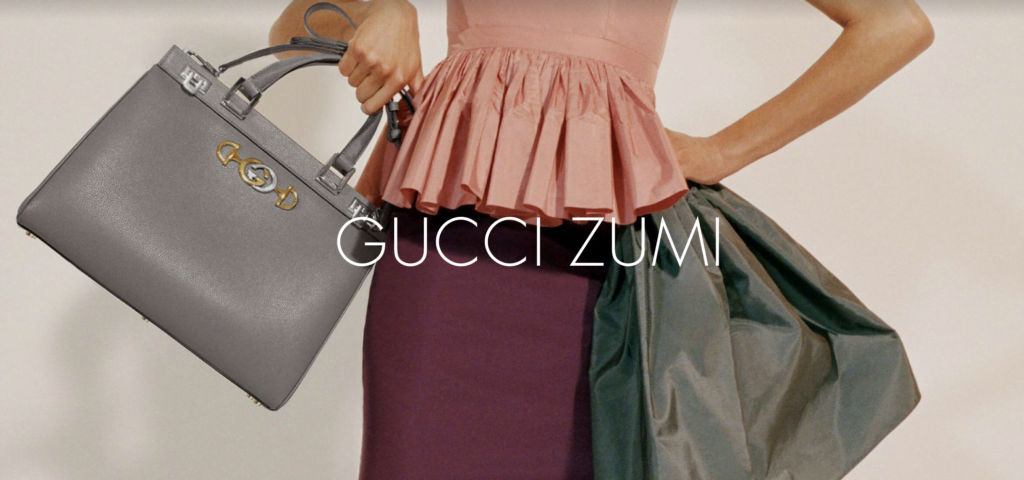 Photo courtesy of gucci.com
Unlike some of Gucci's recent designs, the collection is not that flashy. Instead, it holds a classic appeal, with sleek lines and prominent hardware. And the Gucci logo is unmistakable. The Zumis range from larger top-handle bags to small bucket bags and mini shoulder bags. Essentially, if you happen to like the general design, there's almost certainly a variation of it for you.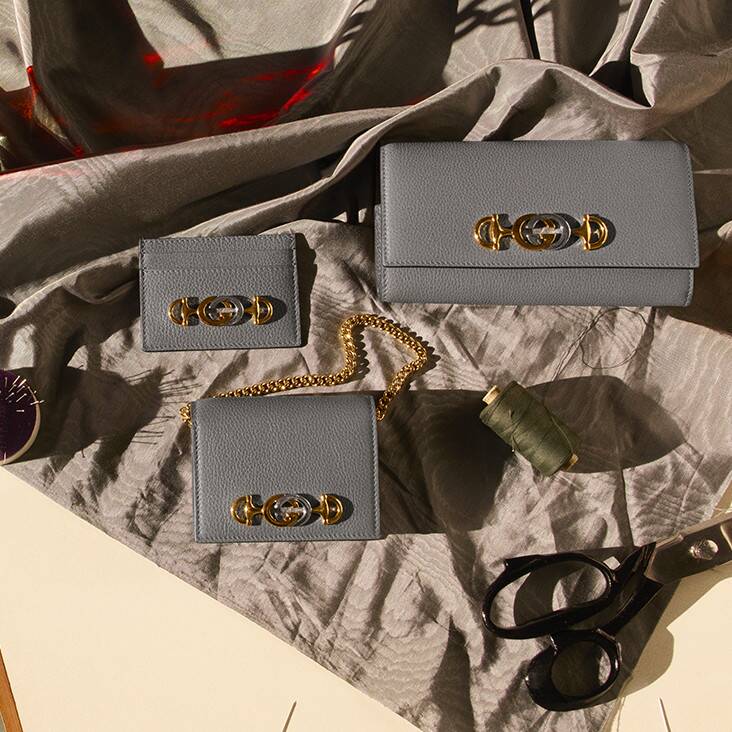 Photo courtesy of gucci.com
The collection features a few colors and patterns that stand out more than others, such as this strawberry print bag, but otherwise remains relatively strait-laced. Think neutrals, deep greens and reds—in short, very "fall." There are even a few snakeskin options.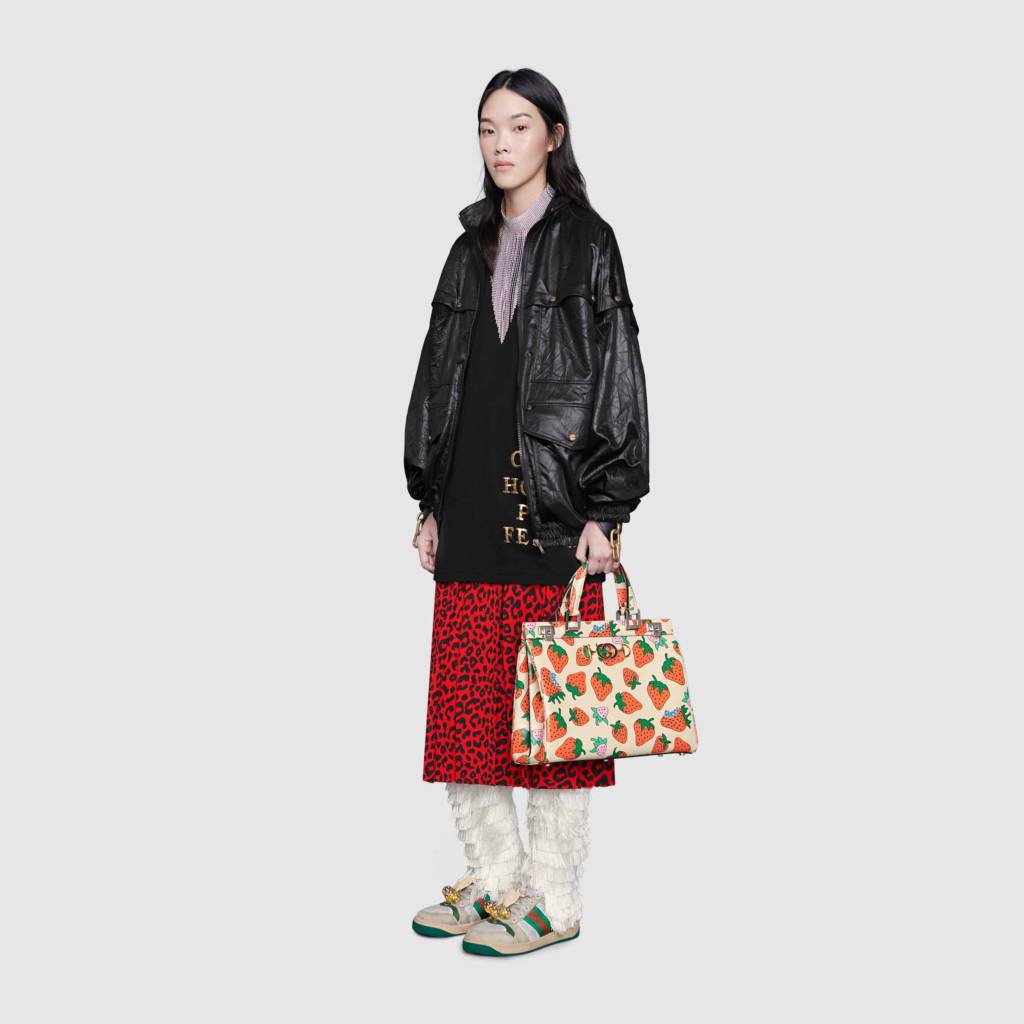 Photo courtesy of gucci.com
Gucci celebrated the launch on Wednesday at the 5th Avenue flagship store in Manhattan. Zumi Rosow herself DJ'ed at the launch, which included a poetry reading. (Who does quirky better than Gucci in the 21st century?)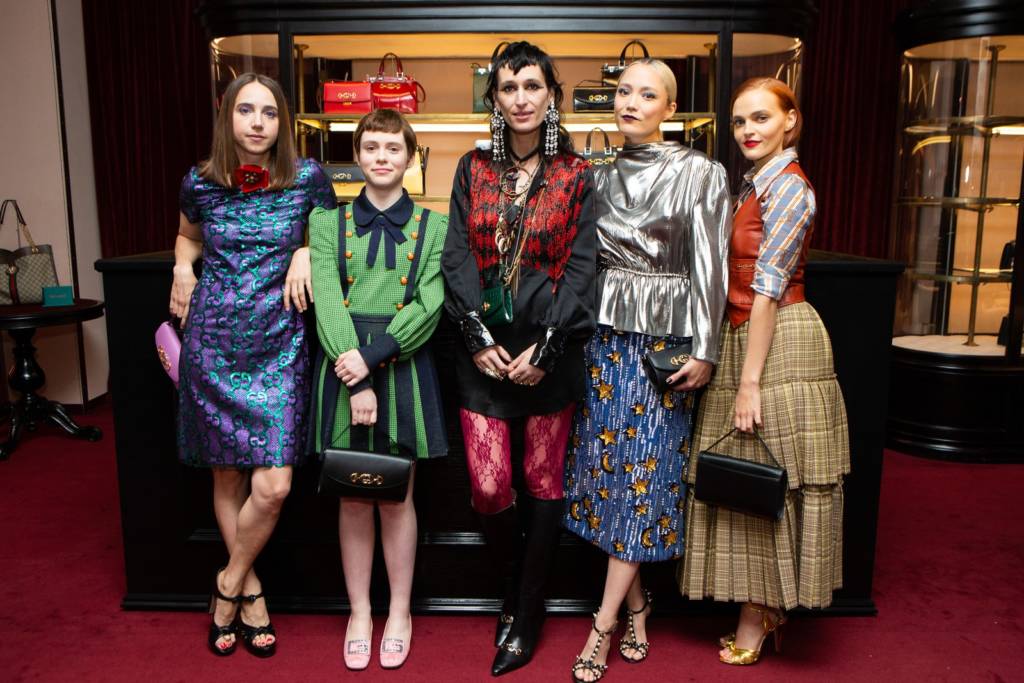 Attendees of the launch (Rosow in the middle). Photo courtesy of BFA for Gucci
What do you think of the new collection? Is this a step in the right or wrong direction for Gucci? Will you be adding a Zumi or two to your wishlist anytime soon? And which is your favorite of the various Zumi options? Tell us below!
Read related articles below:
Gucci Goes Fur-Free
7 Reasons We Love the Gucci Marmont
Gucci Handbag Showdown: Dionysus vs. Marmont