Particularly in its rich velvet option, the Gucci Marmont oozes 70s glamour: think bell bottoms, giant platform boots, gold hoops and big sunglasses. Even the GG buckle harkens back to the birth of the fashion house's logo in the 70s. This look is in and there's no better bag to bring some grooviness to your outfit.
2. Masculin Féminin
The Marmont is a perfect balance of feminine and masculine with it's slightly slouched silhouette and hard metallics,. Whether paired with an elegant dress and heels or boyfriend jeans and a blazer, the Marmont works.
3. Loved By Our Favorite Celebrities
Taking its name from the famous west coast celebrity hangout The Chateau Marmont, it's no surprise that some of the biggest stars in Hollywood choose the Marmont to carry lipstick, wallet and audition notes.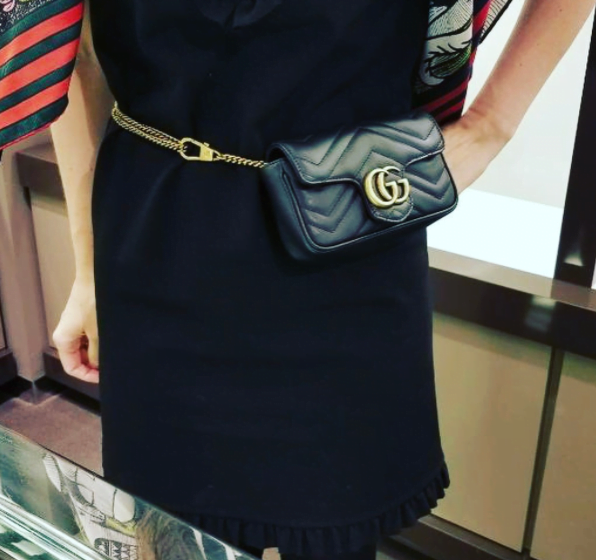 With three different size options to choose from, the Marmont offers itself to your every need: a mini for nights on the town, a shoulder bag for important lunch meetings and a tote for daily activities.
5. A Special Detail on the Back
And the Gucci Marmont leather tote has a sweet little surprise for its owner:  an embroidered heart on the back. Though it doesn't face outward and therefore isn't visible to the outside world, this small detail adds a sense of uniqueness, whimsy and artisanship to the bag.
The different appliqués and unique versions of the Marmont line are endless and range from delicate flowers to intimidating insects. For those of us with more quirky tastes, these different options are a dream come true!
7. The Infinite Instagram Eye Candy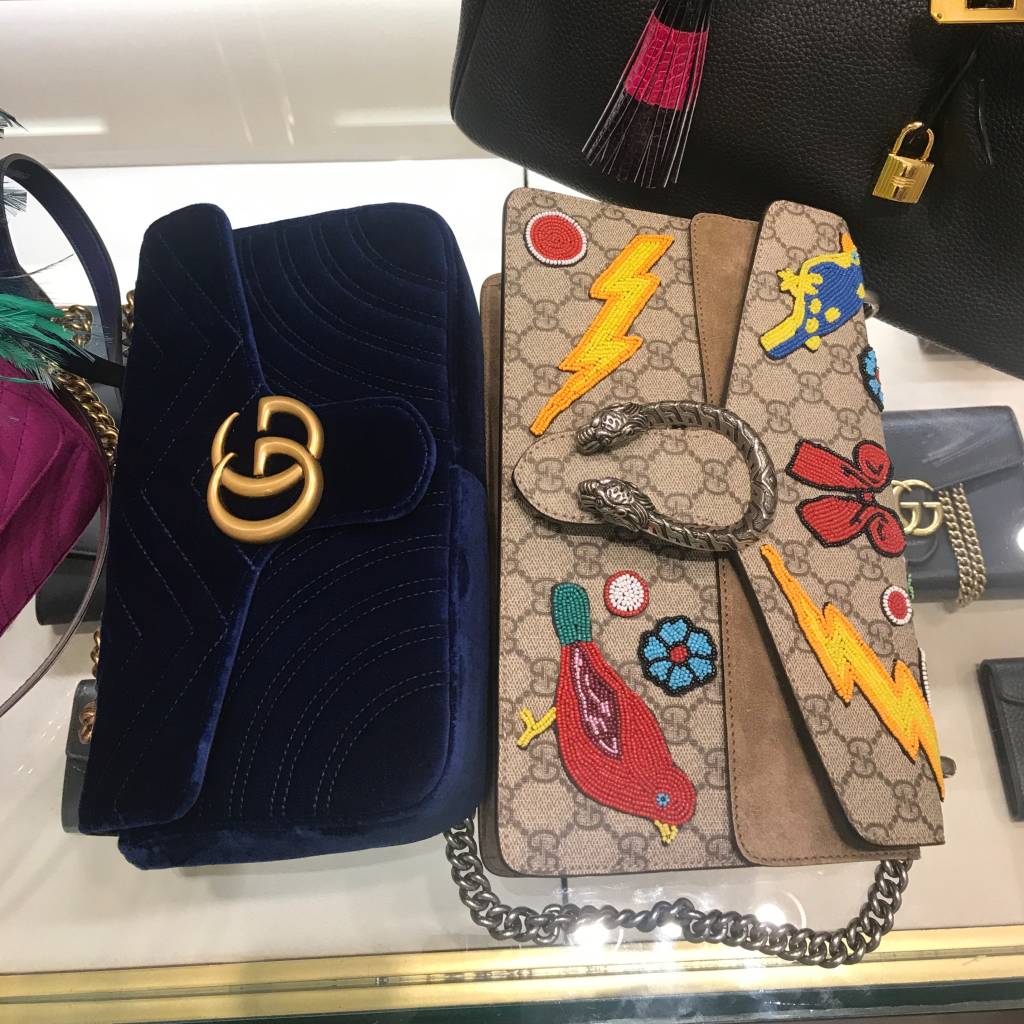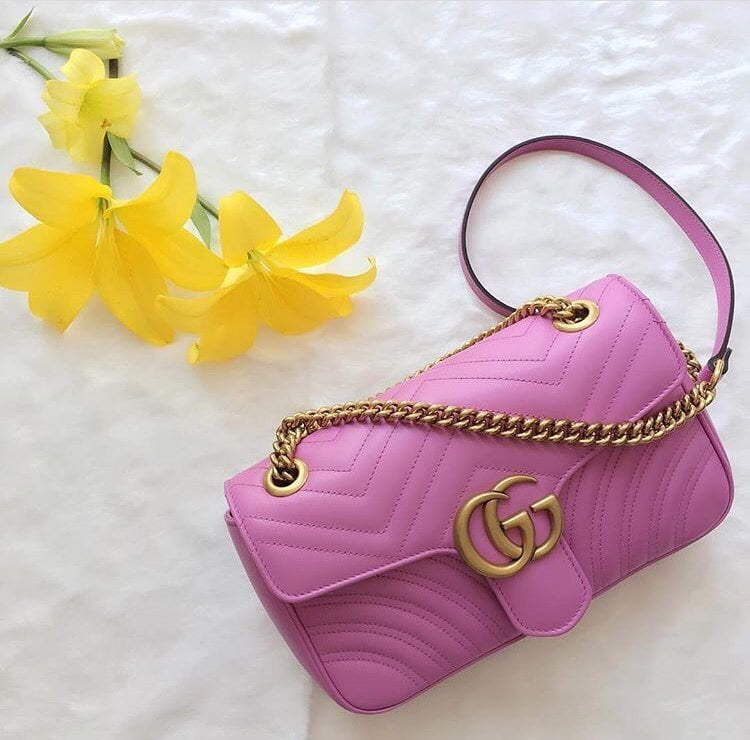 Updated: November 3rd, 2017