Hermès is expanding and re-opening yet another store in the United States. This time it is in Atlanta, Georgia. For the past decade, Hermès has operated a store at the Buckhead Village District (BVD), which was intended to become Atlanta's Rodeo Drive. Now, however, Hermès has signaled it will be moving its boutique to a much bigger space at nearby Phipps Plaza.
In moving to Phipps Plaza Hermès will nearly triple its boutique space. The store at BVD is 2400 square feet. The new space will be 7000 square feet.
Senior vice president for luxury leasing for Simon Property Group, the owner of Phipps Plaza, told the Atlanta Journal Constitution that 15 new luxury brands including Hermès will be situated on the ground floor of the mall by 2024.
Phipps Plaza has been courting super luxury brands and, apparently has wooed Hermès to the location as well. Reports are that the new store will open its doors to the public in the summer of 2024, and that the Buckhead boutique will close.
The announcement comes as investment in luxury brands continues to grow. Property groups and real estate entities alike have recognized the lucrative business of the luxury goods industry and its ability to attract customers- particularly affluent ones.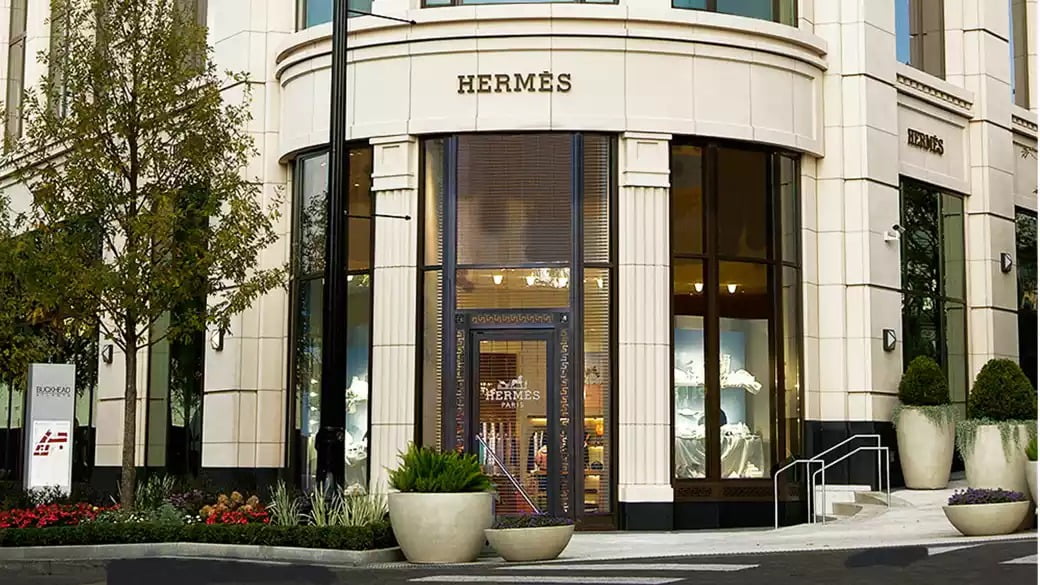 Image Credit: Retail & Leisure International (rli.com)
Over the years, Atlanta's Phipps Plaza shopping complex has housed many luxury brands such as Louis Vuitton, Saint Laurent, Prada, Fendi and more. Abe Schear (a real estate and leasing practises attorney based in Atlanta), had this to say while speaking to the Atlanta Journal Constition: "Hermès clearly has decided that it wants to rub elbows with tenants that have customers who are affluent… the decision to open a new location is probably an indication that they (Hermès) want to be with their peers."
Read: Hermès Grows in Brooklyn
This is not the first time Hermès has committed additional resources to locations outside tourist mainstays. Apart from the traditional popular cities of Los Angeles, NYC and other American destinations, we've reported on how the brand wants to bring the experience to their customers, and not necessarily have to wait for the other way around.
Read: Birkins in the 'Burbs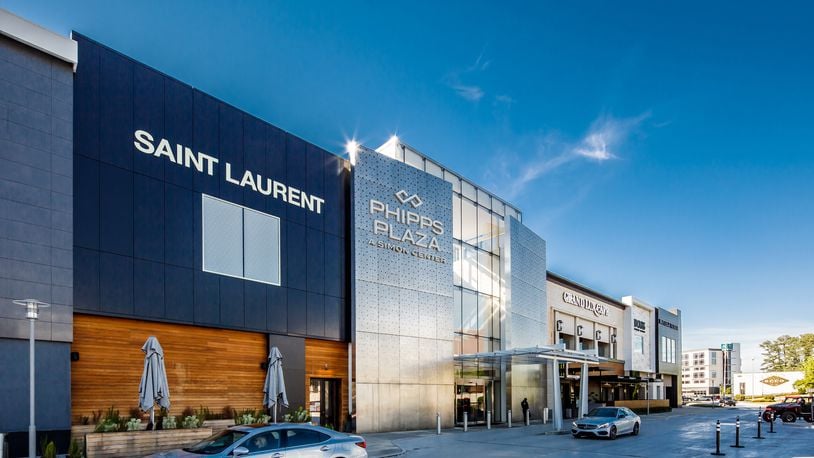 Image Credit: Ben Rose/BenRosePhotography.com
However, one must ask, if the intent is to grow the customer base with a larger store, how will Hermès meet increased demand. As it is now, stock already is quite limited, frustrating shoppers worldwide.
As Hermès expands its footprint with new and larger boutiques will this further thin the number of quota bags available? Moreover, what if Hermès decides to keep both stores in Atlanta. Consider whether you might lose your much sought-after Birkin or Kelly offer to another city's store? We discuss this extensively here:
Are You Losing Your Quota Bag to a New Hermès Store?
Other luxury brands are reportedly set to join Hermès at its new Atlanta location including Dior, Givenchy and Bottega Veneta. All in all, 14 luxury brands will line the halls of Phipps Plaza come 2024. The orange box brand, however, is already anticipated (and hotly so) to be the star of the show and focal point of the luxury shopping complex. After all, don't good things come in orange boxes?
Read:
Hermes to open location at Phipps Plaza amid wave of luxury investment
Simon Property Group Lifts Its Luxury Appeal
Simone Secures Space for Hermès at Phipps Plaza
What are your thoughts on this? To our Atlanta-based readers, are you excited to have a larger H boutique in your city? We'd love to hear from you!
Read Related Articles:
Hermès US Chief Confirms Boutique Expansion To Smaller Cities & Suburbs

https://www.pursebop.com/boptalk/topic/austin-hermes-opening-weekend