Finally! Gone are the days when your only options for Hermès luggage were essentially over-sized handbags. Lovely as they are, the HAC, Bolide, Herbag, Cargo Birkin and Birkin 55cm all are missing one crucial travel feature. Wheels.
Now, however, you can arrive in comfort with your Hermès luggage in hand and your Birkin or Garden Party perched on top. Designed for the overnight trip or long weekend getaway, the Rolling Mobility Suitcase (R.M.S.) is colorful, whimsical, and beautifully crafted. The Hermès creative designers and artisans did not disappoint.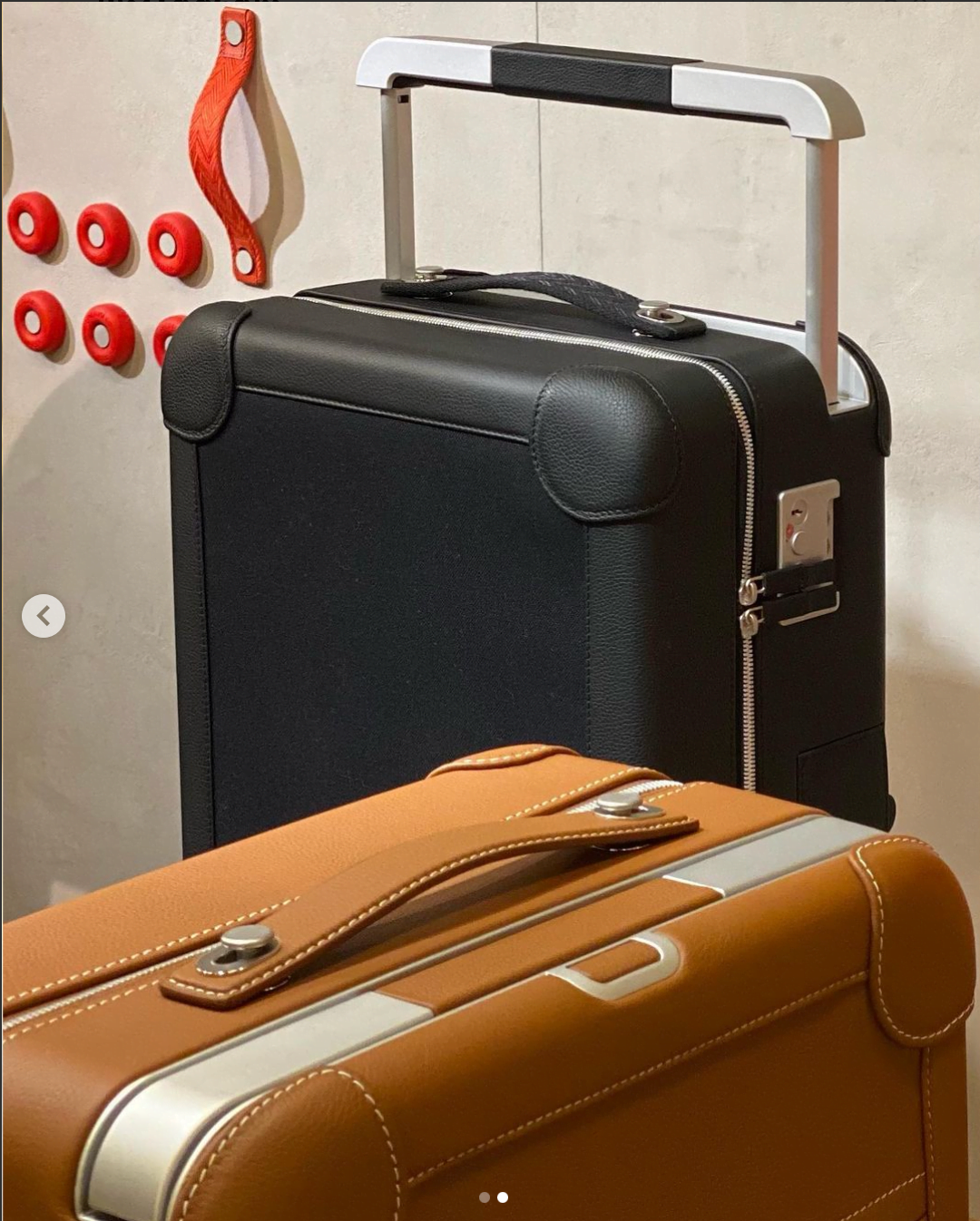 Hermès.com describes it perfectly:
Hermès now unveils its latest creation: part legacy, part
innovation, the high-performance R.M.S. wheeled case
is in tune with the times and designed with an emphasis
on lightness.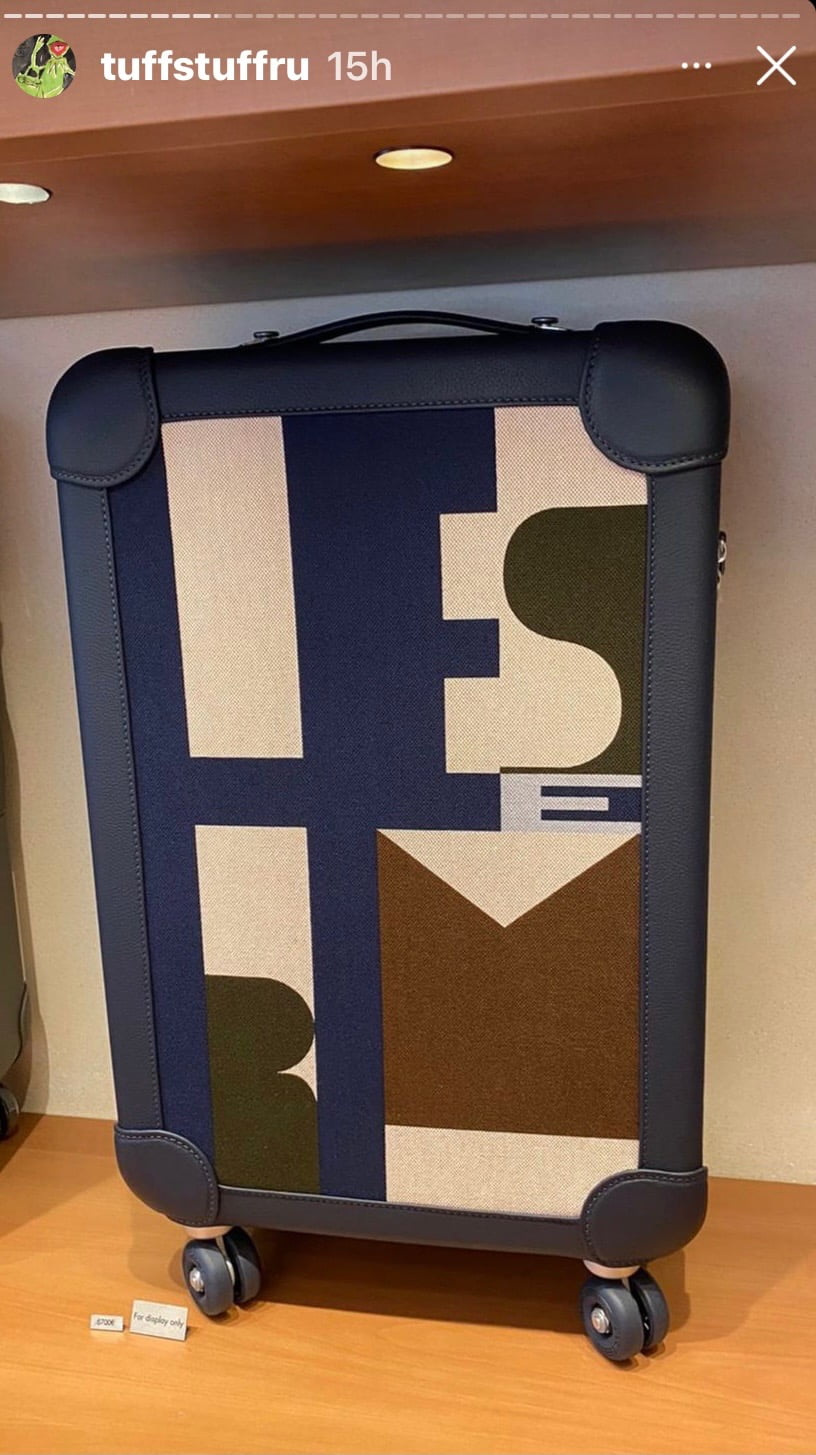 Michael Coste, Director of External Relations at Hermès, released the first photos of the new rolling luggage line on his instagram. It is available for purchase at the Paris mothership boutique for €6700.
Available in various colors and designs, the bags are the size of a rolling carry-on. The wheels glide smoothly using the same design as Hermès skateboards released in 2017. Both the multi-colored wheels and telescopic handle (shown in brushed palladium) are customizable.
There are solid colored leather or canvas R.M.S. and multi-colored rolling bags. It is difficult to determine the type of leather used but could be similar to Fauve Barenia Faubourg. The compact lines of the luggage and the reinforced corners are designed with practicality, lightness, and tradition in mind.
The Gold R.M.S. is particularly stunning with its contrasting stitching, white wheels, and brushed palladium hardware. In Noir, the leather bag has tonal stitching and brushed palladium hardware. The Gray (possibly Etain) R.M.S. also has tonal stitching and dark wheels.
The Hermès luggage line consists of holdalls (HAC, Dynamo Duffle, Cabine, Bridleback and Bolide), light rolling suitcases (R.M.S.), and totes for extra space. Now you have a place for the Hermès Apple Airtag Bag Charm you recently purchased.
Karenzkloset
xo
Photo's courtesy IG @michaelcostefr @tuffstuffru
Please login first to submit.
[caption id="attachment_67376" align="alignnone" width="402"]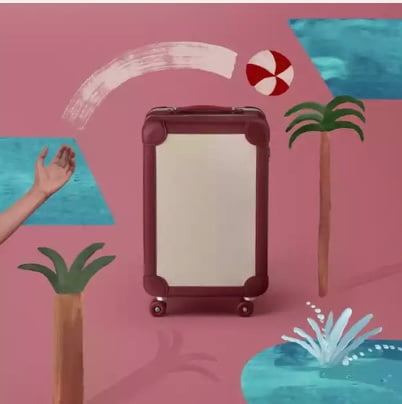 Photo courtesy: hermes.com[/caption] [caption id="attachment_67377" align="alignnone" width="419"]
Photo courtesy: hermes.com[/caption]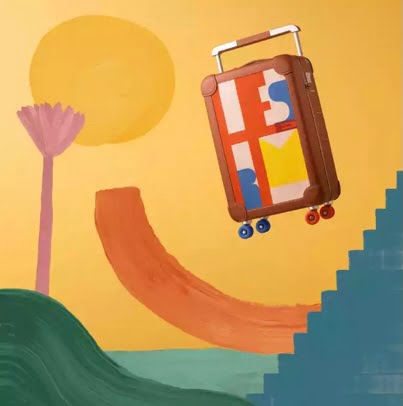 [caption id="attachment_67379" align="alignnone" width="410"]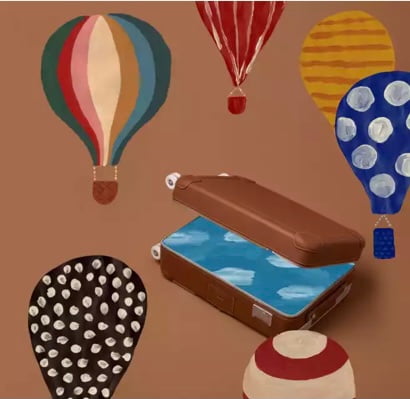 Photo courtesy: hermes.com[/caption]
You must login to post comments